Unicreamer
By Yiyun Xu, Clayton High School
January 29, 2019
As more people look into healthy lifestyles, many turn away from animal-based products. This results in meeting the adequate amount of protein becoming a top priority for most. Protein-packed foods are a popular trend recently, and Unicreamer is among the top brands for alternative protein sources.
Launched in March 2018, Unicreamer strives to provide its consumers with an excellent source of protein while remaining animal-friendly. Coming in three different flavors, Mocha, Hazelnut and Original, Unicreamer is a unique plant-based portable coffee creamer made with five natural ingredients or less, providing MCT oil, three grams of protein made from plants and less than 40 calories per serving.  It is completely vegan and non-GMO, also gluten and lactose-free and has no added sugar.
"We decided to build a company around a mission to be a voice for animals on a global scale," said Lori Lefcourt, co-founder of Unicreamer. She is the daughter of Ron Lefcourt, one of Clayton's campus supervisors. "We also wanted to give people a portable option [of dairy-free coffee creamer] on the go," Lori said.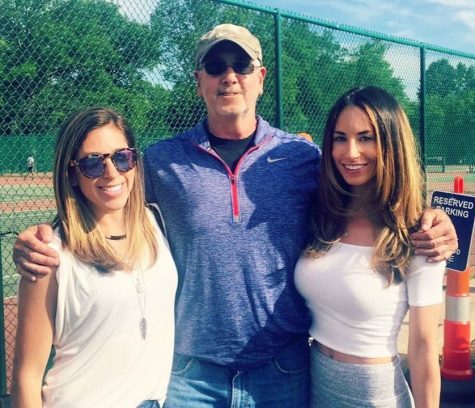 Growing up in St. Louis, Lori and her sister, Elise Lefcourt, both graduated from the University of Missouri with business degrees. Lori, who is three years older than Elise, has always wanted to be an entrepreneur.
"I would come up with 20 different ideas a day, most of them were ridiculous, most of them would've never worked out," said Lori. "But I've always dreamed about running my own company."  
Lori moved to New York City after she graduated from college and worked in the financial industry on Wall Street. Elise moved to Chicago and has been very successful in medical sales.
After working in New York for seven years, Lori quit her job and moved to Chicago with Elise to start Unicreamer. Elise still works in medical sales to help fund the company, but she splits up her time so that she can work on Unicreamer as much as possible.
The love for entrepreneurship in the two sisters started with their father. "I've been an entrepreneur in my life, I've always had my own business," said Ron. "Maybe they caught that bug from me in a way I don't know, but they finally had some idea that they thought was going to really work, so that's why they started Unicreamer."
Starting Unicreamer wasn't easy for the two sisters. "[In the beginning] we just started Googling, and used the power of the internet to find and interview a bunch of manufacturers," said Lori. "Finally, I was connected to somebody who ended up to be one of the best protein formulators in the industry with over 25 industry awards."
In order to ask for this formulator's help, Lori found out that he was going to be at a conference, so she went to that conference and stopped him afterward to talk with him. "Since then, he's helped us reformulate our product into something we really loved," said Lori.
The goal of Unicreamer is to provide people with a healthy alternative to the usual coffee creamer. "The health trends are leading people to cut out dairy and meat in their diets, so that was really important to us," said Lori. "A lot of our competitors are collagen-based or have dairy, so we wanted to make sure that we gave people that portable option on the go where they didn't have to sacrifice their health."
More communities are growing up in a healthier environment, and demand for nutrients is higher than it ever was. "Not only more healthy, the environment is more active, and in some ways, people on the go want things quick and fast," said Ron. "I think [Unicreamer] is conducive to the lifestyle these days, the young professionals that are working out and healthy are looking for ways to increase protein intake. Now they have a way to do it if they're a coffee drinker."
"When we made Unicreamer, it was for millennials around our age," said Lori. "But what we are finding is that it's really all different age groups that are looking to cut out dairy from their daily routines for health reasons."
According to the Centers for Disease Control and Prevention, nearly 20% of high schoolers nationwide consume at least one serving of caffeinated beverage daily. If everyone stirs in a serving of Unicreamer in their beverage a day, they will all consume three additional grams of protein on top of their diet.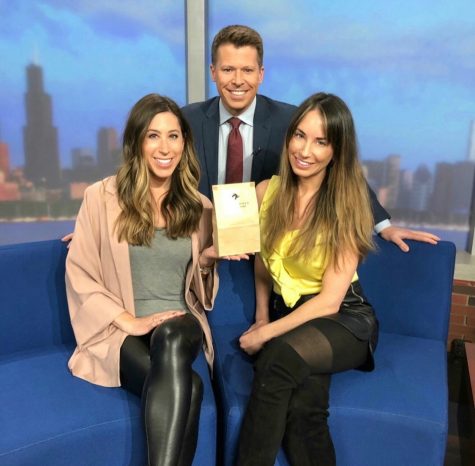 Here at CHS, more than 50 percent of the students drink coffee and more than 25 percent drink it regularly. Out of the students who drink coffee, nearly 60 percent of them add coffee creamer, and more than 60 percent of these students expressed that they are willing to convert to a type of dairy-free creamer that provides three grams of protein. With 15 percent of the students not consuming dairy, it's nice that they know that they always have a healthy alternative.
Unicreamer isn't exclusive to coffee, it can be added to other food as well. "I put it in oatmeal, smoothies, lattes and such," said Ron. "It has found some multi-purposefulness to it."
Despite being a great alternative to the usual Coffee Mate, Unicreamer has also partnered up with many anti-cruelty organizations to give back to the community.
Lori and Elise grew up loving animals, and part of it caused both to become vegetarians. One of their missions with Unicreamer is to give back to animal welfare agencies. "We really love programs that help the healing bond between animals and humans," Lori said.
Despite being in business for only eight months, Unicreamer has already done partnerships and events with anti-cruelty programs in Chicago. Lori and her team are looking into partnerships with Marley's Mutts, a nonprofit company that sponsors a program called "Pawsitive Change", which saves dogs out of the death row, pairs them up with prisoners and give them hope.
"In the long run, we plan to give a portion of profits back to global animal welfare nonprofits," said Lori.
Ron is very proud of his daughters for what they've accomplished. "As a parent, you always hope that your children are healthy, happy, successful, and find something that they really love doing," said Ron. "It's hard to start a business. It's a lot of work and dedication and as parents, we have been totally supportive of their venture."
"
You should look at every single failure as a learning experience and continue to grow from there."
— Lori Lefcourt
The sisters are not afraid of taking risks, either. "For me, it's all about failing forward in execution," Lori said. "Sometimes when you're starting a business, people can get overwhelmed with how scary things could possibly be. I think that people get overwhelmed with how successful they could possibly be because it seems too much. You should look at every single failure as a learning experience and continue to grow from there."
Lori added, "I love failing because every single time we learn something new and we meet people that could potentially help us get to the next level. If you could twist your mindset from being afraid of failing to getting excited about failing, because that's going to bring you to the next level, I think it's something that takes time to work on, but it's really important when you're starting your own business."
Elise also said that the best way to discover what you want to do is to surround yourself with people that you look up to and can ask for help when you need it.
With St. Louis being their hometown, Lori and Elise are looking to expand into retail stores in St. Louis after Chicago, and they are more than willing to accept internships for those who are interested.
"I was so impressed and inspired by the work [our interns] did [over the summer] that if there's a college student who's passionate about getting into entrepreneurship or the health industry or just learning, we'd a hundred percent consider taking them on," Lori said. "We're always looking for applications. It's been challenging for us in the winter since you guys are at school, but if you guys are willing to put the time, and if you really enjoy it, go in the summer and, then we'd love [to accept interns]."
Lori and Elise are envisioning Unicreamer as a product to be sold nationwide in the next few years, starting in the midwest. Elise said, "In the short-term, I'm super confident that we will be in many retail places and grocery stores by the middle of 2019."
"In the next 3+ years, I want [Unicreamer] to be the number one coffee creamer that people go to as an alternative to dairy," said Lori. "It's going to take a lot of time and a lot of work, but I believe we can get there."
Video by Elise Lefcourt.
This story was originally published on The Globe on January 23, 2019.