Ignore the ratings: "Captain Marvel" takes a seat alongside Marvel gems
By Colleen Weinburke, Richard Montgomery High School
March 28, 2019
All in all, "Captain Marvel" is a well deserving global blockbuster. Although the female-led film has generally been deemed a feminist movie, "Captain Marvel" is really just about Marvel's most powerful superhero. The gender of Captain Marvel, though critical for Hollywood diversity, is not the focus of the film and does not define her. Like many other superheroes, she finds strength in her weakness and learns from her past failures to become stronger.
"Captain Marvel" was recently released on March 8 and is Marvel's newest installment and first female-led and directed superhero movie. Set in the 1990s, the film serves as an origin story for extraterrestrial warrior Captain Marvel.  At its core, the movie is a story of self discovery and unlocking one's true potential.
The film had a highly impressive opening weekend, boasting the sixth biggest opening of all time and earning $455 million in worldwide box office sales. "Captain Marvel" also had the biggest opening weekend box office for any female-led film in any genre.
Despite its box office success, there are still some critical of the film. However, most of the hate surfaced before the movie's premiere. After the first trailer came out, Twitter and YouTube were hit with a slew of deliberately offensive or provocative online posts and comments, with some telling Captain Marvel actress Brie Larson to smile more. For example, one tweeted, "Is Brie Larson capable of any other facial expression other than this one? That face – talk about a piece of wood." These comment resembled common street harassment of the same nature. To combat this, Larson turned to her Instagram story and posted pictures of male-led Marvel films with smiles photoshopped on them. The posts quickly highlighted the sexism and absurdity of a smiling superhero.
The second round of criticism came in the form of pre-release comments on Rotten Tomatoes, a popular review website. Before the film's premiere, "Captain Marvel" received a 33% audience score from over 58,000 reviews. In response, Rotten Tomatoes took action, stating, "We are disabling the comment function prior to a movie's release date." Rotten Tomatoes claimed that many of the comments were non-constructive and bordered on trolling. For example, Marcus S gave the film a half star and commented, "Mediocre is being too nice. Bland and generic Marvel movie. Captain Mary Sue is more like it." Thankfully, the low scores seemed to not substantially affect the film's release. After opening weekend, "Captain Marvel" now has an 79% on the tomato-meter and a 62% audience score.
Although the audience ratings may suggest otherwise, "Captain Marvel" is comedic, inspiring, and highly entertaining.
Although she is the most powerful superhero in the Marvel universe and also an extraterrestrial, Carol Danvers (a.k.a Captain Marvel) is surprisingly relatable. She has a snark and sass comparable to beloved character Indiana Jones'. She makes light of serious situations and is unafraid to show vulnerability. She may be powerful, but she does not act superior. Brie Larson's Captain Marvel and Samuel L. Jackson's Nick Fury have an amazing on screen partnership, and their witty banter makes the movie just as comedic as it is empowering.
Captain Marvel's growing friendship with Nick Fury is in direct opposition with her deteriorating friendship with Yon-Rogg, played by Jude Law. Larson and Jackson's characters have a near immediate trust despite their suspicions and differences. On the other hand, Larson and Law's characters start with a well developed camaraderie due to years of working together, but as the movie progresses their friendship weakens and eventually dissolves. As Captain Marvel discovers herself she also discovers the types of people she wants in her life.  The movie sends a positive message about surrounding yourself with those who will help you become the best version of yourself.
Despite its numerous A-lister actors, the film's true star is Goose the tabby cat. Goose follows Fury and Danvers and ends up caught up in their quest.  With a total of zero lines, he effectively stole the show and has become an easy fan favorite.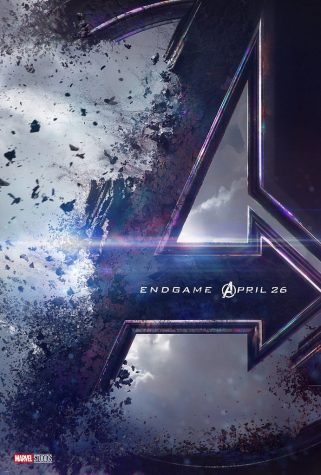 Finally, "Captain Marvel" does not just serve the purpose of introducing us to Carol Danvers, but also provides some clarifying insight into other Marvel characters and movies. The film shows how the Avengers initiative came to be and how S.H.I.E.L.D. came to possess the Tesseract. In a way, the movie is a prequel to "The Avengers." The film also allows us to better understand the intricacies of Fury's character and even explains how he lost his eye, or more importantly who he lost his eye to. The second end credits scene also hints at how Captain Marvel will connect to upcoming film "Avengers: Endgame."
I would highly recommend this uplifting movie to all superhero and action movie lovers. The movie is on par with Marvel's elite solo films such as "Thor: Ragnarok" and "Black Panther."  It is arguably Marvel's greatest origin story yet. "Captain Marvel" is on its way to becoming a fan favorite and stands out amongst the Marvel movies.
This story was originally published on The Tide on March 19, 2019.