Westside Board Works to Overcome $2.8 million deficit
By Nolan Spisak and Emily Kutler
April 19, 2019
Hang on for a minute...we're trying to find some more stories you might like.
At a Westside school board meeting on Feb. 27, it was announced that the district is facing a $2.8 million shortage. According to Director of Communications and Engagement Brandi Paul, it is the goal of Superintendent Blane McCann to keep a balanced budget, and, as a result, the budget has been reviewed and reductions will be made for the fiscal year 2020. Two components of the budget cuts are a reduction of six and a half positions at the high school and the elimination of Center for Advanced Professional Studies (CAPS). Paul said the board is asking the question of what makes the identity of Westside Community Schools and are trying to steer clear of chipping away at that identity.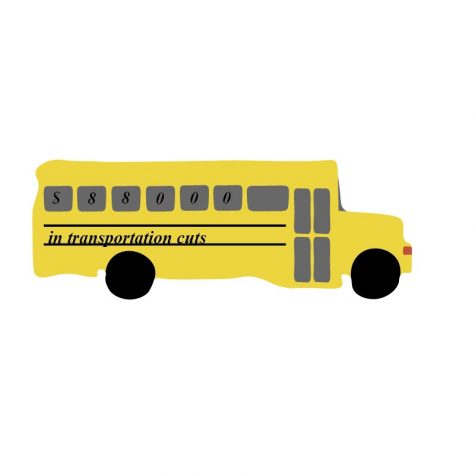 "These are really tough questions that we are going to have to continue to ask because we have hard working professionals that are trying to really look at the budget and determine where we can be more efficient," Paul said.
Paul said that the board members are hopeful that the staff reductions throughout the district will take place through attrition. This means that when a teacher retires or leaves the school district, their position will be removed. She said that for employees who are not leaving the district through attrition, the district is working to find places where those employees can land.
"We're just restructuring to find out how we can make these numbers work but at the same time keeping our great employees in any way that we can," Paul said.
With the reduction of staff, Dana Blakely, president of the Westside School Board, said that increased class sizes may make it harder for high school students to get that extra help they need that modular scheduling allows.
"The reduction of staff may mean larger class sizes and fewer people to teach in the modular study," Blakely said.
It is also assumed that in the fall, when the budget is finalized, the CAPS program in entirety will be cut. CAPS allows students the opportunity to get a head start on becoming professionals in Health Sciences, Business Solutions/Emerging Technology and STEM. After no longer being funded through a federal grant, the $461,000 program will no longer be offered to students. Paul said that the district is still hopeful to have programs with similar opportunities to CAPS at the high school such as the Nebraska Furniture Mart School for Entrepreneurial Thinking and DECA.
"We are hoping that we can be innovative," Paul said. "How can we create those same opportunities for our students, but in a different way at the high school without having a stand-alone space and without having to pay for those programs through our budget?"
From asking teachers to cut down on paper usage to electricity bills, Paul said that they have taken many measures over the past few years to keep budget cuts from affecting the classroom. Paul said that while Superintendent McCann has made $10.5 million in reductions. Part of the reasoning behind the reductions comes from state funding.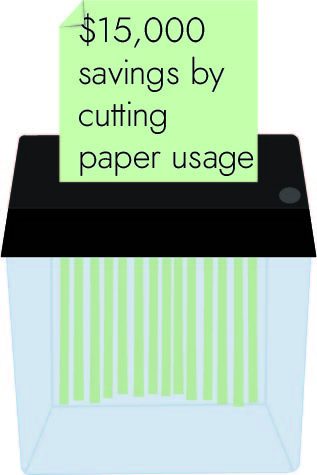 "Truly with the situation currently with the Nebraska legislature and where we are as a state for funding for public education, Dr. McCann is very firm that this is a revenue problem and not a spending problem," Paul said.
Despite the district's current elementary schools renovations, the budget shortage the district is facing for 2020 is unrelated. In 2015, voters passed a $79.9 million bond that went to Westside. As stated in the bond contract, the money is to only be used for the renovation of schools.
"As much as it would help, by law we are not allowed to borrow the money to help pay off this debt," Paul said. "It is strictly for the betterment of our schools."
Paul said she cannot determine if the budget will increase or decrease in coming years. The board will not fully know the approved budget for the year of 2020 until fall, but are confident this is the way they will go. Paul said that the board acknowledges that these are tough decisions.
"I saw it with my own eyes…Last week was a really tough week," Paul said. "These aren't just numbers to us. These are our friends and our colleagues."
Infographics by Malia Battafarano and Sam Cohen
This story was originally published on Westside Wired on March 15, 2019.