Mrs. Gable Selected PA Special Olympics Coach of the Year
The DHS math teacher and Unified Track coach was honored at a banquet over the summer.
By Brannigan Stiles, Dallastown Area High School
September 18, 2019
Most people know Mrs. Gable as the fun and charismatic math teacher at Dallastown Area High School, but when she's not teaching, she can often be found on the tennis court, coaching teenagers and adults with disabilities. She does this with the international organization, the Special Olympics, and recently she received a very prestigious award for coaching. 
On Aug. 17, Gable attended the Special Olympics Leadership Conference Banquet held in State College, PA, and was awarded the Special Olympics "Coach of the Year" for Pennsylvania. She won this award after coaching tennis to many athletes with special needs for over eight years. 
"I didn't even know I was nominated, but I was super excited!" Gable said, "I had never been up to the big banquet, and I had to speak to 500-600 people, which I didn't find out until I got there."
The Joseph P. Kennedy Jr. Foundation founded the Special Olympics on Jul. 20, 1968, which is when the first games were held. All training and competitions are provided to children and adults with intellectual disabilities, free of charge. 
Gable first started helping out with the York Special Olympics tennis team eight years ago, taking over as head coach after only one year of volunteering. Ever since then, it has made a huge impact on her, her family's, and her athletes' lives. Many of her athletes and their families are forever grateful for Gable, or Coach Deb, as they call her.
Karen Plappert, the mother of one of her athletes, says "Coach Deb is so enthusiastic and upbeat that everyone naturally tries their best. She makes sure she works with each athlete no matter their skill level and she has the ability to make everyone feel important. She truly believes in inclusion for everyone and as a parent – one could not ask for more!"
To emphasize how important the program is to her, Gable explains, "I got a tattoo of the slogan for the Special Olympics, written in some of my athlete's handwriting…it's very important to me." 
In addition to coaching the tennis team, Gable, along with Kevin Myers, Anne Lowery, and Shannon Werner, recently brought a Unified Track team to Dallastown High School after her good friend Loretta Claiborne proposed the idea. The team began last year and consists of students both with and without intellectual disabilities, racing against each other and other schools.
"I just can't believe the support I've gotten from the entire district," Gable said, "for the unified track team, from the students and parents, it was an overwhelming amount of support and I didn't even know how to coach track."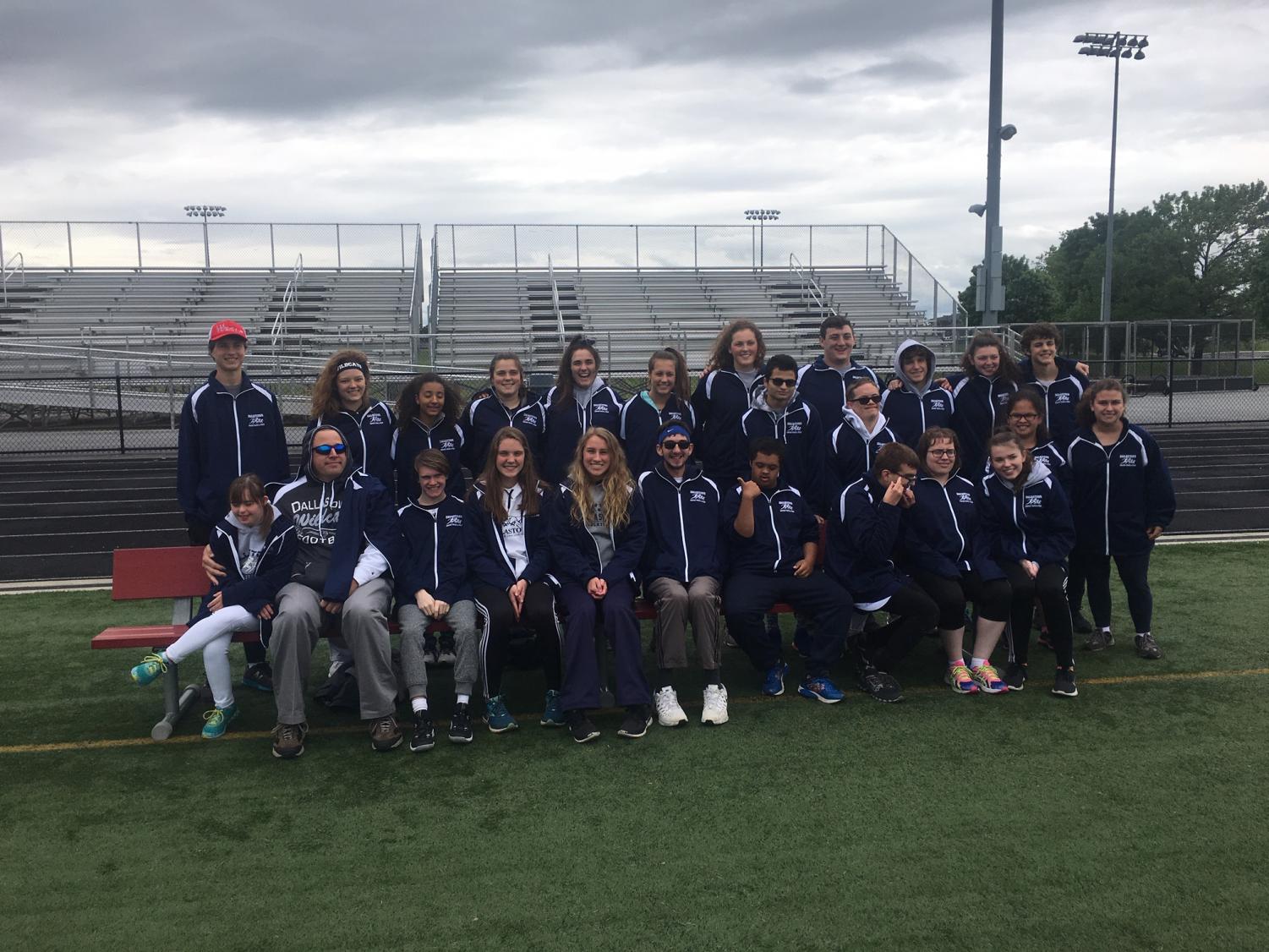 Even after winning such a high award for her coaching, Gable still says the most rewarding part of the Special Olympics is the connection she and her volunteers have made with the athletes. Every Friday, 25-30 girls from the girl's tennis team at Dallastown donate their time and help Gable coach. 
"I think sometimes people are intimidated when people aren't like them," Gable says, "so just having the young girls accept and love it so much is definitely the most rewarding part for me."
This story was originally published on The Beacon on September 11, 2019.