A Week In The Tunes
By Caroline Zeeman, Lake Forest High School
October 25, 2019
As always, the end of the week means new music. Here is a look at five standout projects released this past week, and five projects to be on the lookout for over this upcoming week. To keep up with the latest tracks, make sure to follow the A Week In The Tunes Spotify playlist, which is updated weekly.
Here is a review of some stand out new releases this week:
What's New: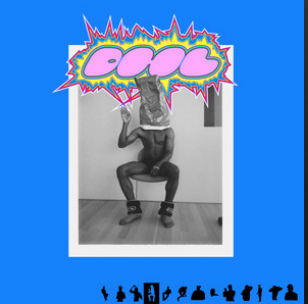 Frank Ocean ― "DHL" (single)
Saturday, October 19th was a big day for hip hop fans worldwide. Frank Ocean has been acknowledged of having one of the top albums of the 2010's ― Channel Orange ― which he received the Best Urban Contemporary Grammy for in 2012. Four years after his monumental record, Ocean released another critically acclaimed project, Blonde. In between these releases, however, Ocean has become an artist in recluse, sparingly releasing new music. While he has appeared as a featured artist in collaboration with other artists, notably so with Tyler, the Creator and other icons in the hip hop world, Ocean has seemed to coin the recluse lifestyle, hiding from his well-earned fame. Among the likes of Kanye West, new Frank Ocean projects are always rumored on sites like Reddit, yet this past Saturday with no warning, the former Odd-Future member, confirmed those suspicions to be true. Along with a recently-updated website, and merchandise releases, Ocean dropped a new single, "DHL," with no lead-up. Fans were left in shock and excitement to say the least. The psychedelic floss track rooted in the cryptic swag rap has been well received by critics and fans alike, riling up fans and the hip hop community. As Frank Ocean sightings are few and far between, eagle-eyed fans have become convinced that the series of 13 icons in the bottom right corner of "DHL's" single artwork is a cryptic sign that there's an album on the way. That rumor alone, along with snippets of new songs called "Dear April" and "Cayendo," suggest more is in the pipeline; leaving hope once again for long time Odd-Future fans (as well as the hip hop community as a whole) that the man who never tours, Frank Ocean, could possibly be the unlisted artist on Tyler, The Creator's 2019 Camp Flog Gnaw festival setlist. As no new Frank music is ever confirmed or anticipated until its release, enjoy the hypnotic, voice filtered backing track to an R&B single that is reminiscent of Channel Orange. "DHL" is a cannot miss this week and most definitely worth your ear.
JP Saxe feat. Julia Michaels ― "If The World Was Ending" (single)
While love songs come and go, filling the car speakers with pop radio for a few months at most, soon fading out, certain heartwarming love ballads leave a heavy impact on you. Singer-songwriter JP Saxe, currently on tour with Noah Kahan, has proven himself over and over again to be a rising star with that exact talent. His painfully honest and relatable lyricism, and simplistic yet impactful production mix together to create a missing voice every fall playlist. His most recent single, "If The World Was Ending," adds to his already established talent with a Julia Michaels feature. Michaels herself began as a songwriter and has been mastering the love song throughout her career; working as a featured artist on love and heartbreak tracks as well as creating her own discography. The two together on this track are a can't miss, hitting you in the chest with its cinematic, raw vulnerability, and pure, childlike hope. If one feature wasn't enough, though, the track also touched the hands of accomplished singer-songwriter Finneas O'Connell ― previously reviewed for his recent EP. Since its release, "If The World Was Ending" has been receiving critical acclaim and fan praise.  The three together are a power trio in the world of genuine love songs. As the leaves begin to change, the simple and genuine question, "If the world was ending, you'd come over, right?" hits you in the chest, with the sweet sentiment leaving you in a raw, emotional state. Building up as the song progresses, tying up the record with the simple question posed in the chorus, the single is an emotional rollercoaster; Along with both songwriter's discographies, "If The World Was Ending" is a cannot miss.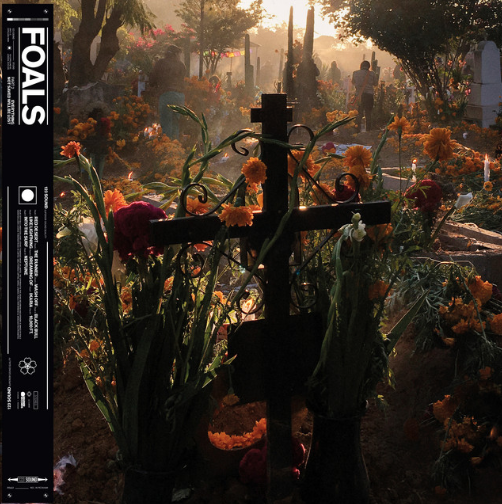 Foals ― Part 2 Everything Not Saved Will Be Lost ― "The Runner"
Among a similar sound to Vampire Weekend, Two Door Cinema Club, Arctic Monkeys, and other 2010 rock bands, the Oxford group, Foals, is back with an anthemic record that seems to be a triumph through a cinematic apocalypse.  They seem to capture "the insecurities and perils" of extremely current issues on a two-part album fueled by climate anxiety. "The Runner" is a stand out on the record; filling out speakers with a full sound that somehow gets bigger during the chorus. The motivational track fills out the low and high end with its production ― including solid guitar riffs, anthemic drum build-ups, catchy chorus lines, and a bass line that stays with you even after the track is finished. This track would be right at home promoting a team on Sunday Night Football. The song is a true rock record and cannot be missed.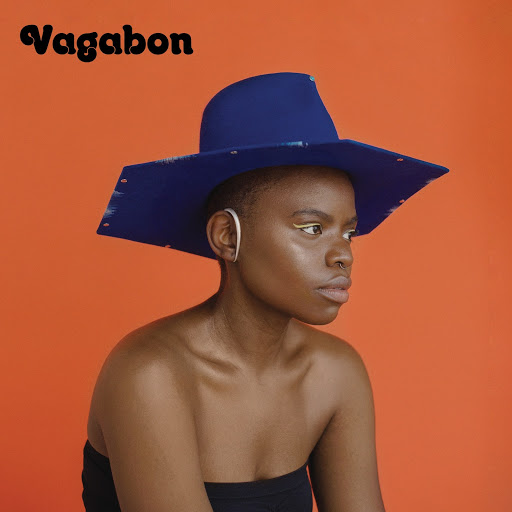 Vagabon ― Vagabon ― "In A Bind"
Under the Vagabon moniker, Lætitia Tamko is a true example of showing rather than telling. A recurring sentiment found in her work, "break the rules you think you are bound by," is especially evident in this new project; the record is impressively written and produced entirely by Tamko. The anticipated guitar-driven melodies expected on this record are largely absent, however, in their place are hybrid arrangements of digital and analog that did not disappoint in the slightest. Vagabon's clear indie rock genre is less clear on this project, but nevertheless still present. Tamko has a unique knack for individual melodies that have made her into the genre-bending artist that she is now known to be; and while she is in a lane of her own, "Flood," and a few other tracks on the record can relate to a tone familiar to older Lorde records. A stand out example of her unique sound is clearly identified in melodic tracks like "In A Bind," "Wits About You," and "Home Soon." For a smoother introduction to ease into her sound if indie rock tends to be out of your typical genre, make sure to give the single also featured on the record "Water Me Down," a listen; her discography as a whole is definitely worth your ear.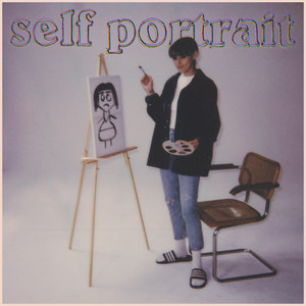 Sasha Sloan ― Self Portrait ― "Keep On"
With an impressive six million monthly Spotify listeners, rising singer-songwriter Sasha Sloan was previewed in last weeks A Week In The Tunes for her newly-released Self Portrait EP. The diary entry sound leaves you with a nostalgic feel that is definitely worth your war as we watch the leaves change and the sunset earlier every day. The titles of the seven tracks on the project start off the project with a personal first impression; with tracks like "Dancing With Your Ghost," "smiling when i die," "Too Sad To Cry," and "at least i look cool." Two must-listen tracks off the project are the three-minute track "Keep On," and the painfully honest self-reflection of "Thank God." The tracks feature a more acoustic tone, while still carrying her "sad girl car music" lane that her fans have become accustomed to. The project fits well into the indie-pop singer-songwriter genre.
Other releases this week include projects from Cub Sport, Free Nationals, Beck, beabadoobee, YUNGBLUD, Madeon, Cody Simpson, and Katy Perry.
The release calendar is ever-changing, and at many times unexpected, so here are some tracks you should be on the lookout for next week.
Next Week:
Reviewed for his recent single, "10/10," in the Week 2 edition of A Week In The Tunes, Rex Orange County has been making his return to the music scene. Alex O'Connor has become a fan favorite indie-pop artist, associated with artists like Tyler, The Creator and Peter CottonTale and among the likes of Omar Apollo, Dijon, Clairo, and Still Woozy. O'Connor released his single "Pluto Projector" this past week, in anticipation of his third project, Pony, set to be released this Friday. Rex Orange County will also be releasing a new track titled "Face To Face" on Thursday, Oct. 24 to build-up to the heavily waited out album even more. While he has coined his particular genre-blending jazz, hip hop, soul, and pop sound through his last two projects, as well as with his feature on the critically acclaimed Tyler, the Creator record Flower Boy, O'Connor's new sound heard on "10/10" and "Pluto Projector" leaves fans anxious to hear what direction this new record will lean. One thing we do know is that Pony is said to follow the concise ten-track format seen on O'Connor's previous projects. If you haven't heard fan-favorite tracks like "Sunflower," "Best Friend," and "Loving Is Easy," be sure to check them out along with the rest of his stylized discography in preparation for this big release.
Grammy-nominated R&B/soul artist Gallant will be releasing his sophomore record, Sweet Insomnia, the follow-up to his impressive 2016 debut Ology, this Friday. As a preview for the record, Gallant also released the track "Sleep On It," setting the tone for the project and already playing the role of a standout track. The super R&B track hits you off right in the feels with its tender and confessional tone and lyricism. Prior to its release, Gallant dropped two other songs: "Crimes" and "Sharpest Edges." The title track of the record, "Sweet Insomnia," featuring 6LACK, is a cinematic R&B track filled from beginning to end with soul and cannot be missed. The heavy bassline and dreamy falsettos prove once again the talent Gallant possesses. A solid introduction to his sound can be found in his most played record "Weight In Gold," and his collaboration with Noah Cyrus in "Mad At You." Be sure to give this record a listen on Friday as Gallant has yet to disappoint and based on what has already been released of Sweet Insomnia, we don't anticipate this record to be anything but another knock out of the park.
Singer, songwriter, producer, and multi-instrumentalist Mikaela Straus, known by the ironic, yet incredibly accurate moniker of King Princess, has shaken pop culture through her bluesy rock tone paired with the queer love stories she tells. With that said, Straus is not to be identified as an artist only enjoyed by the LGBTQ+ community; her soulful vocals, warm synth production, and unique voice has received the cosigns of Harry Styles and Mark Ronson early on in her rising career. Most recently, King Princess took the stage at Lollapalooza to a full crowd. Inspired by Perfume Genius, Beyonce, and Dolly Parton, the Brooklyn-based artist was a young music prodigy; evident in her current success. With her father producing music for countless bands in her apartment as a child, Straus has been learning what it takes to be a musician from early on; reportedly being offered a record deal at age 11. As she grew up, Straus left Brooklyn to study music at USC, later leaving school to pursue a music career and soon after receiving critical acclaim. Her breakthrough track "1950" is an ode to queer love that shook the music industry and gained Straus a great amount of support with her originality. Her debut full-length album, Cheap Queen, is set to come out this Friday, and people are on the edge of their seats. If the record contains more tracks like those found on her Hit The Back EP, a project previewing records on the album, then King Princess will not disappoint. Be on the lookout for this project, and give her other releases a listen in preparation for it.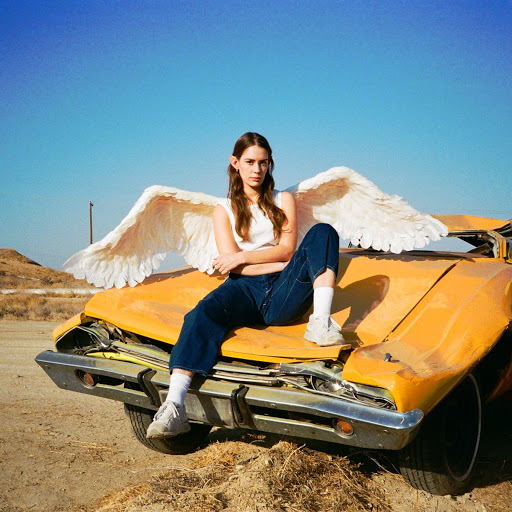 Anna of the North ― Dream Girl
Norway's Anna Lotterud, known by fans as Anna of the North, is back this Friday with a renewed goal of "exploring what it means to be a woman in the present day… that being content standing on your own two feet is the most important thing." Sharing a similar sound with The Japanese House, Maggie Rogers, and Dagny, as well as featuring on big projects with Tyler, the Creator, HONNE, and G-Eazy, Anna of the North has received backing from many big names in the music industry. Her electro-dream-pop genre describes her Norwegian heritage and her synth-pop discography has been nothing but joyous and impactful. Lotterud announced her sophomore album 'Dream Girl', to be released on Oct. 25, sharing the title track along with the announcement of the project that is said to dive into the rollercoaster of emotions felt when getting over a breakup. In anticipation of this new project, check out Lotterud's sound on your streaming platform of choice.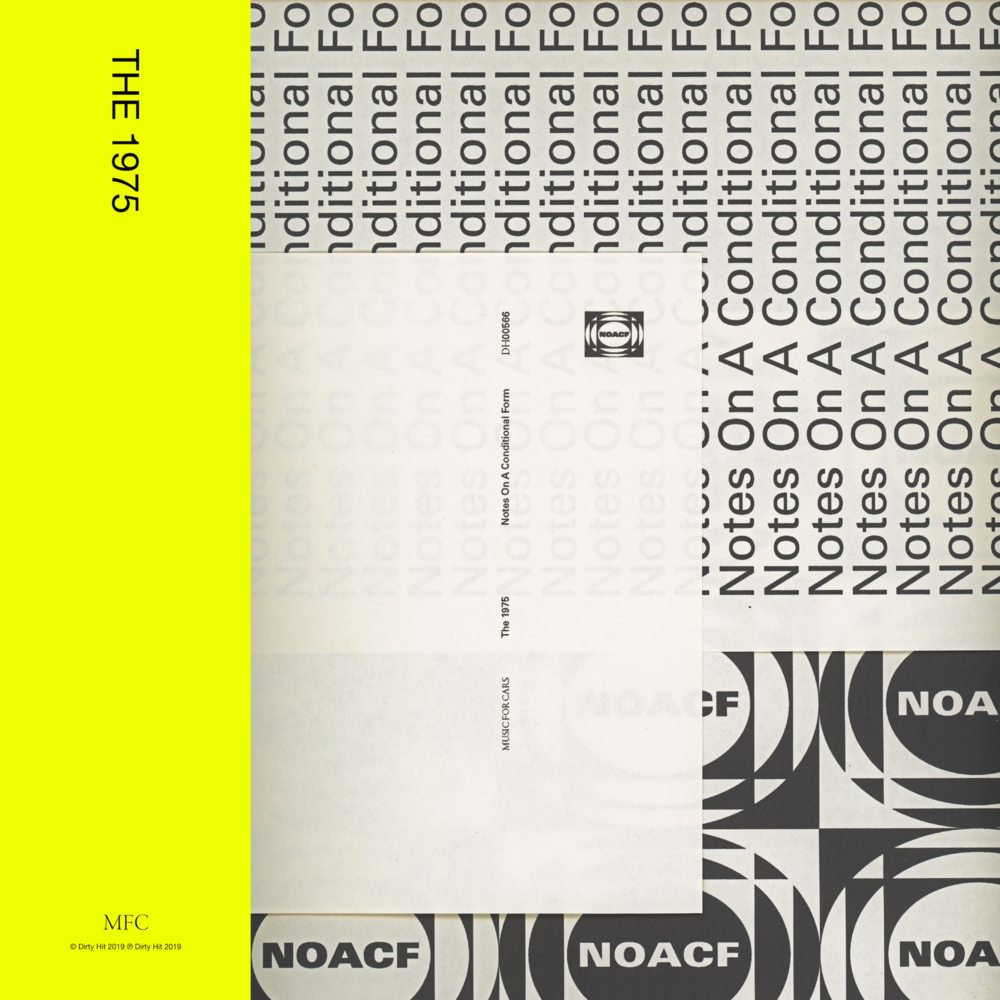 The 1975 ― "Frail State Of Mind" (single)
Fans of indie pop-rock group The 1975 are ecstatic due to the third glimpse into the band's upcoming album "Notes On A Conditional Form." A new single from the project is said to release on Thursday, titled "Frail State of Mind," and the internet might not be able to handle it. Long-time fans of the group might recognize the single's title from an interview lead singer Matty Healy did in November of last year; describing the track as a "UK garage, sad, burial kind of thing about social anxiety." "Frail State of Mind" is said to clock in at three minutes and 54 seconds, and will be the fourth track on the records setlist. It seems that The 1975 are always producing and releasing new music, yet every project is still heavily thought through with poignant subliminal messages and overall solid production. Be on the lookout for more projects from them in the near future, and be sure to check out "Frail State of Mind" next week.
This story was originally published on The Forest Scout on October 25, 2019.