Privacy or protection
A dive into the app controversial app, Life360
By Michael Dolan, De Smet Jesuit High School
December 17, 2019
With teens immersing themselves into all sorts of activities, life can get hectic as parents scramble to keep up with their child's schedule. This continual struggle of missed texts and calls has led many parents to download family tracking apps like Life360. The tracking apps are helpful to learn about the whereabouts of their child, but it raises questions on how far parents can go for their child's security. Users of family tracking apps have grown significantly with Life360 having over 30 million users.
Life360 is both a web and mobile application and was referred to as a "family-oriented private social network" by Bloomberg Businessweek. The app is a social network for families and differs itself in ways as it is not based around peer groups or professional networks such as Find My Friends and LinkedIn. It allows users to share locations, group messages, and call for roadside assistance.
"
As kids get older I think they should have some independence and should figure things out on their own, the need to continuously check in on him feels invasive."
— Carrie Becher
"I think its a pain because my parents are always questioning me," junior Robert Emmenegger said. "From a student standpoint it's annoying, but through a parent's point of view I can see why they use it."
Students feel that through using this app it takes away trust between a parent and their kid that takes years to build. Junior Alex Felkel said he doesn't like the app at all, saying it should be deleted.
"I hate its recording of every little trip you take, no matter when or where," Felkel said. "I think it's an invasion of privacy because parents need to trust their kids more and not track everywhere they are going 24/7."
Parents can use it for a variety of ways including tracking their kid's speed while driving. In the addition of tracking your family members on a map, Life360 gives a lifeline in case of an emergency. In order for both parties to see each other's location, the app has to be downloaded on both of their smartphones.
Mother of two Mrs. Becher, who mainly uses the app to check in on her son driving to college, thinks that it is just another thing to do to be seen as a good parent.
"If you're being trusted with a vehicle, to live on your own there should be some breathing room for you to have some space to come and go without somebody monitoring your every step," Becher said. "I don't want to know every single step of the way, I want to know if you're doing it and figuring it out."
For the mother of two Mrs. Rothermich, Life360 in her house is not an option. With everyone in her family having a smartphone, Life360 was an easy choice. Life360 has detected and helped with over 2,000 collisions.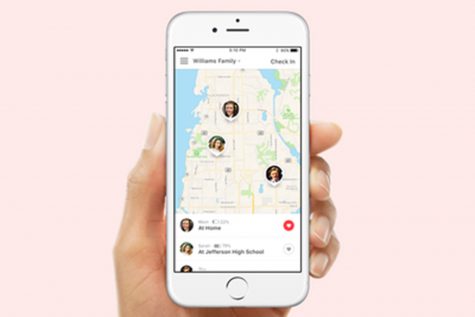 "They have to use Life360 if they want to drive, use our cars, and our insurance," Rothermich said. "I want to make sure I can find my kids in an emergency quickly and Life360 enables me to know exactly where they are. It pinpoints exactly where they are."
With conflicting opinions on the tracking app between parents and their children, Life360 will continue to be a hot topic of conversation.
"I don't need one more thing to manage my kid," Becher said. "As kids get older I think they should have some independence and should figure things out on their own, they need to continuously check in on him feels invasive."
This story was originally published on The Mirror on December 17, 2019.