Paying to Play
Athletes must weigh the pros and cons of playing travel sports
By Jake Bollinger, Bellwood-Antis High School
January 6, 2020
For some high school athletes the sports season doesn't end when their team's schedule is complete.
More and more, teenagers are joining travel teams to compete all year-round.
Each year parents spend thousands of dollars to have their kids play on travel teams, footing the bill for costs includes tournament fees, food, gas, and possibly even plane tickets.
The question when people talk about travel sports is if they're even worth it. For most athletes at Bellwood-Antis, the answer to that question is yes.
Many athletes at small schools like Bellwood-Antis, which graduates roughly 100 students, don't have the ability to easily get their names out to colleges, and another added advantage to travel teams is the competition level. Team's in B-A's conference, the ICC, don't have rosters of athletes with scholarships to colleges, but many travel teams do, so they are playing against more people that could possibly prepare them for the next level.
However, there is a downside. The truth is, most high school athletes that participate on travel teams will never play in college. Scholarships aren't just handed to kids because they play on a travel team, but that hasn't stopped thousands of families from shelling out millions annually on travel sports.
Improving the Average Athlete
Zach Miller is a junior at Bellwood-Antis currently playing on the boys basketball team, but over the summer he plays for a travel team called All day Hoops. For most of his tournaments Miller and his parents have to drive close to two hours, but to Miller his travel ball experiences have helped him greatly.
"It's a lot more competitive than high school ball," said Miller. "It has really slowed down school ball a lot more because travel ball is such a faster paced game."
Miller has emerged as a starter on the boys basketball team this season, averaging 12 points and 12 rebounds per game, so for him drawbacks like the cost of travel basketball have been worth it.
However, the expense is a major deterrent for many kids who consider playing on travel teams. It's not uncommon for a parent to spend anywhere from $1,000 up to $5,000 per season for their child to play on a travel team, but even then the child may not even see the field due to the high level of competition, and the average athlete often isn't ready to compete at that level.
Youth sports has turned into a booming industry, which is now worth about $15.3 billion. Between league fees, camps, equipment, training, and travel, some families are spending as much as 10% of their income on sports.
It begs the question: would simply investing in college make more sense? One article, published on the website Character Development and Leadership, says yes.
"My mailman once told me that he spent over $10,000 taking his daughter to soccer tournaments over a three-year period," the site's author said.  "He and I surmised that if he had put that money into a 529 College Saving Plan, her college would be more than paid for. Like he said, they do have soccer teams in the next town over.  We laughed, but he was serious."
While parents may spend a fortune on their child for travel sports, they definitely feel that the sacrifice was worth it when their child receives a scholarship letter in the mail or is even drafted to play their sport on the professional level. Such is the case with two B-A seniors who may well be playing in the sports professionally in years to come.
Benefits for the Elite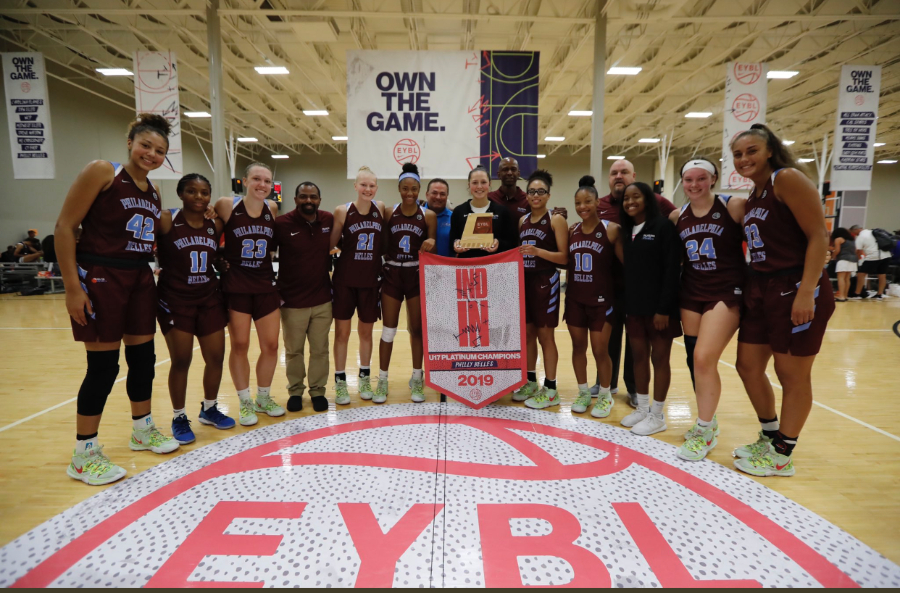 Senior Travis Luensmann made his dream a reality in November when he signed his letter of intent to play baseball at the University of South Carolina.  Since he was in ninth grade Luensmann has played on many highly respected travel teams, including the 17 & 18u Mid-Atlantic Red Sox, who are based out of Fredrick, Maryland. Luensmann said that travel ball has given him the exposure and level of play that he needs to succeed.
"Travel teams are made up of select, more talented players from all across the country, whereas in high school you are only able to have players from a certain area," said Luensmann. "When you play travel sports your season lasts all year; it's not just a couple months out of the school year. I think that if you plan on playing at a higher level then you need to play travel sports."
Luensmann, whose brother Chad was drafted by the Mets and was the 2016 Big 10 Rookie of the Year pitching at Nebraska, also credited playing on a travel team with helping him improve his social skills by giving him the opportunity to meet new people and interact with different kids and coaches.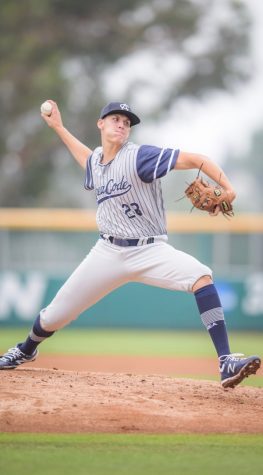 In a similar way, Alli Campbell has been a key player for the Bellwood-Antis girls basketball team since the first day she stepped on the court wearing blue and gold. Since her freshman season Campbell, who is widely considered one of the top 25 recruits form the Class of 2020, has scored nearly 2,500 points and helped lead the Lady Blue devils to a pair of PIAA championships.
None of Campbell's success has gone without hard work and dedication. Since the fourth grade she has spent her summers traveling to tournaments all across the country. Campbell first started out with the PIA Blue Thunder, then switched the next year to the CPIA Dynamite, where she played for five years.
Her latest move was to the ultra-elite  Philadelphia Belles, who have helped many girls make it into the WNBA, including Breanna Stewart, who currently plays for the Seattle Storm and was the first overall pick in the 2016 WNBA draft. The level of competition that the Belles play at is certainly not for an average player.
"AAU is definitely not for everyone. It's a huge commitment and investment, and some people just aren't willing to make those sacrifices," said Campbell.
Through the years Campbell has gotten exposed to a high level of competition where she has been given the opportunity to perform on a new level.
This year all of the time and money that Campbell has put into basketball paid off with a scholarship to Notre Dame. She credits a lot of her success to her years of playing AAU.
"The people I met through AAU, the places I was able to travel to, the ability to play in front of so many college coaches, the competition, and all the memories made my years of travel ball so worth it," said Campbell. "I would do it all over again if I had the chance."
Clearly athletes like Campbell and Luensmann exceed the norm of all high school athletes that participate on travel teams.
However, baseball and basketball aren't the only sports with respected travel teams. Volleyball has a big impact in central Pennsylvania as well.
Senior Bella Kies has played for the Horseshoe Volleyball Club for many years, and she definitely believes that travel teams make a big difference in how a player competes.
"Our travel teammates are there to get better and continue their sports careers," said Kies. "It's not about doing it just because you can, like some players in the high school season."
Travel volleyball has given Kies the exposure needed to get her name out to colleges such as Mount Aloysius, which is where she has signed her letter of intent to play next fall.
If a player is truly dedicated to their sport and plans on having a career or getting a scholarship in that sport, then spending the time and money may just be worth it.
What Colleges Really Want
Mr. Nick Lovrich is the head coach of both the football and track and field teams here at Bellwood-Antis, and before that he was a girls basketball coach at Mt. Lebanon outside of Pittsburgh. During his time at Mt. Lebanon in the late 1990s he noticed more and more high school athletes playing travel sports. Back then kids would have to try out to be on the team, he said; that has changed, and today parents often sped thousands for their kids to be on a team where there is no guarantee of playing time.
"I look at the long term value of it, especially kids who are chasing D-1 scholarships, but statistics don't show that it's really even worth it," said Mr. Lovrich. "One of the main questions I get from college coaches when they come to look at an athlete here a Bellwood is, do they play more than one sport? They like to see kids playing multiple sports and being exposed to different types of competition."
The fact is, only around 2% of high school athletes receive college scholarships, according to the NCAA, and as Coach Lovrich indicated, most college coaches are looking for well-rounded athletes, a sentiment echoed in an article published by ESPN in 2014.
"We want the kid that wants to beat you in everything — even freaking tiddlywinks," North Carolina women's soccer coach Anson Dorrance told ESPN.
There is also a higher risk of injury for players competing in one sport year-round.
Individuals Must Decide
In the end, the importance of travel sports is immense for high school athletes that plan to further their careers in the sport that they specialize in. The exposure that athletes get from the countless tournaments help them get their name out to colleges, and it gives them the opportunity to take their athletic ability to the next level.
Although scholarships are not guaranteed for the countless number of athletes that play on travel teams, the idea that they are striving to be a better athlete can make the experience all worthwhile.
This story was originally published on The BluePrint on December 31, 2019.