A Message from Maria Pantoja to You: 'You Matter to Me'
Junior shares the story behind writing, editing and self-publishing her poetry book
By Jaein Kim and Erin Choi
February 25, 2020
Junior Maria Pantoja sits across from us with a soft smile, self-assured yet reticent. As we begin to discuss her soon-to-be published poetry book "You Matter to Me," her eyes begin to spark with enthusiasm.
"I've always liked writing and poetry. I found it more comfortable," Pantoja said. "It was something that helped me express my feelings and my identity."
Pantoja has been writing poetry since middle school: enough to gather a collection of poems and publish a book. The book consists of four chapters, each containing poems about specific elements in Pantoja's life that matter to her.
"All of the poems are about things that have left an impact on my life, which explains the book's title, 'You Matter to Me,'" Pantoja said. "There are ones about something as simple as my love for flowers, some are about my friends, some about theater and some about hardships I've gone through."
The manuscript writing and the creation of the physical book was a difficult process. Pantoja chose to self-publish her book, which means she is monitoring every single step of publication from drafting to distributing, independent of a publishing company. Aside from the technical challenges and time consumption, revealing original work to the public took a great amount of courage on her behalf.
"The biggest struggle for me was being able to be open," Pantoja said. "Being vulnerable and being okay with the emotions I was feeling was difficult, and it was even more of a challenge to translate that onto paper somehow."
Literary and Language arts teacher Jeanne Jelnick has aided Pantoja through the publishing process, helping to edit poems and figure out how to successfully self-publish the book. Jelnick said she highly admires not only Pantoja's writing abilities but also her work ethic and self-driven attitude.
"As an editor, you're concerned about consistency, layout, formatting, method of arrangement, and Maria's already done so much good thinking around all of that," Jelnick said. "For a young person her age, her level of commitment to publishing written work is huge. She recognizes the power of writing and produces verse as a way of defining herself. And it just so happens that her style of writing verse has resulted in poetry that I think would have broad public appeal to a readership of young adults."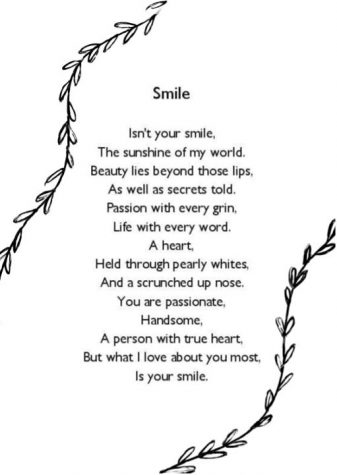 Pantoja's friends, many of whom have been close to Pantoja since the beginning of her poetry journey,  expressed that they greatly admire the authenticity of her work.
"Maria's a very artistic person across the board," junior Kathryn Mann said. "She's done plays, she's done musicals, she's done writing… it's cool to see the progression of her storytelling abilities and see how her passion has evolved over the years. I'm very much looking forward to reading her book."
"You Matter to Me" is to be published and distributed through Lulu, an online self-publishing platform. It will soon be available on Amazon, Barnes & Noble and other retailers. Through her book, Pantoja said she hopes to inspire other artists to persist with their creative pursuits.
"Something I want to tell other writers and artists is to keep writing, though it might not seem like it makes sense at the time," Pantoja said. "Writing is a very special talent that very few people have: to be able to convey emotions and express yourself through your work. It might not sound the way you want it to sound at first, but still jot it all down, give it time to sit there awhile, and make any changes that are needed."
After giving advice to novice writers, Pantoja assures that she is yet to be finished.
"Poetry is not my main career goal, but I want to continue exploring the world of poetry and make it stay a big part of my life," Pantoja said. "I won't stop writing after this book gets published. If there ever comes a time when I have another collection of poems, then maybe I'll even make another book."
This story was originally published on Portola Pilot on February 24, 2020.