Making It All Work
The everyday life of NASH's head custodian involves much more than meets the eye.
By Meg Rees, North Allegheny Senior High School
February 28, 2020
Every large organization depends daily on staff who perform their work far from the spotlight.  Schools, of course, could not exist without teachers and administrators, but a closer look at how NASH runs reveals that it would be quite impossible to get anything done here were it not for certain district employees who enable teachers, administrators, and students to do what they do every day.
Meet Dwayne Nasiadka (Na-shad-ka), NASH's head custodian, the man in charge of making sure the school is clean and functional.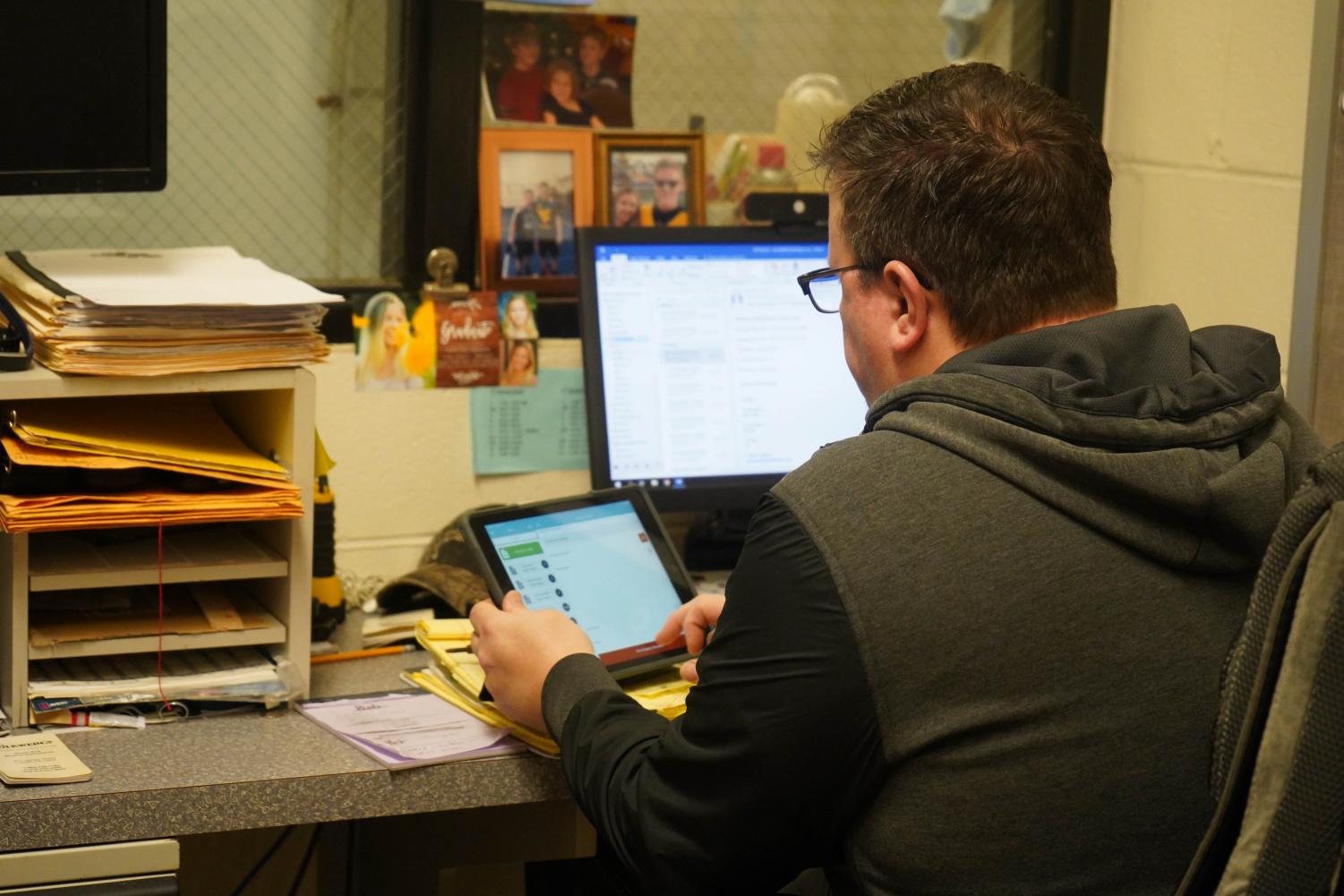 At the start of each day, Nasiadka meets with the third shift supervisor around 7am for an update about the night shift. Each morning, he checks the HVAC (heating and air conditioning) system and boilers to observe the room temperatures and troubleshoot in the event of any problems.
Next, he stops in the office to see if there are any needs or requests. Throughout the school day, Nasiadka does a more paperwork than anyone would expect, makes schedules for his staff, fills out overtime sheets, orders supplies, helps take care of lunch periods, and makes rounds to be sure everything around the school is running smoothly.
At the end of the day, he meets with the second shift leader to discuss what needs to be done for the evening shift, which starts at 2:30. Then at 3:00, he punches out to coach the junior high wrestling team.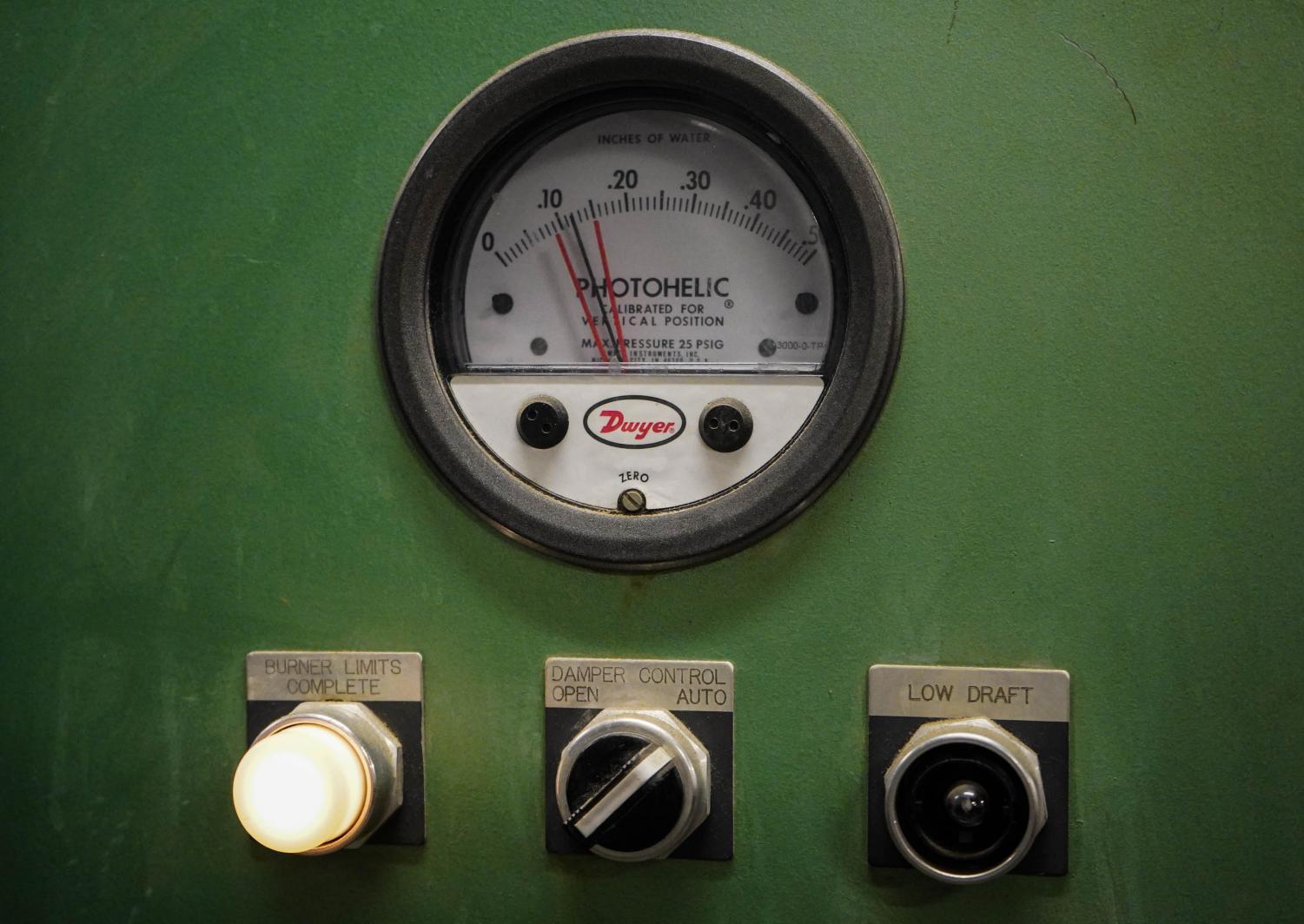 "It's challenging being a janitor because you've got 1,300 students all over the board," he said. "As many good students as you have, you have as many who are looking to be destructive. Unfortunately, my staff and I have to deal with that on a daily basis."
Nasiadka leads the 13 custodians who work in the school. There are three shifts at the school so that there are always janitors in the building.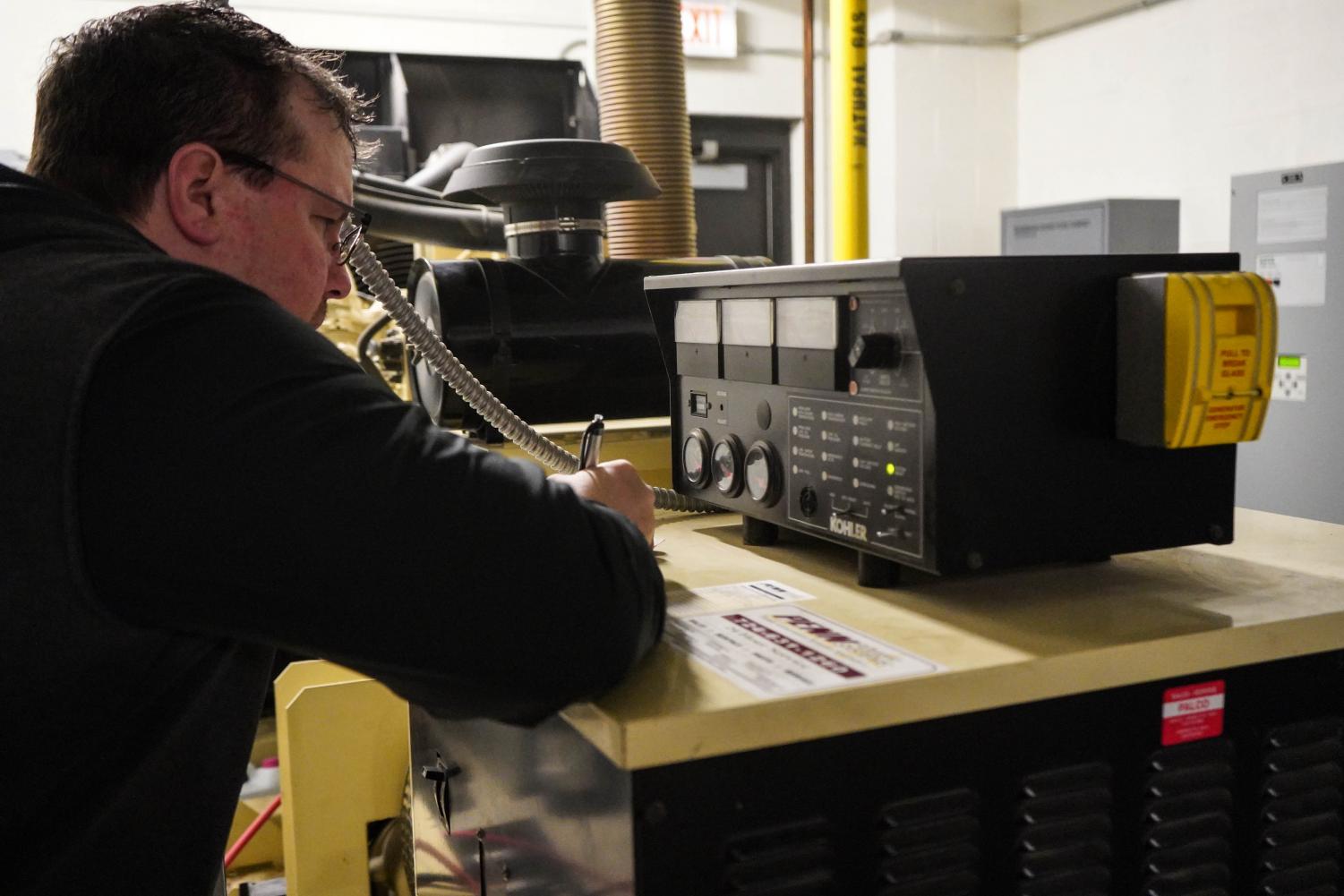 A big part of Nasiadka's daily routine is ordering supplies for the building. Students would be surprised to learn that NASH uses 3,000 lightbulbs and 17,280 rolls of toilet paper every single year.
"We order a lot, but we use every bit of it," said Nasiadka.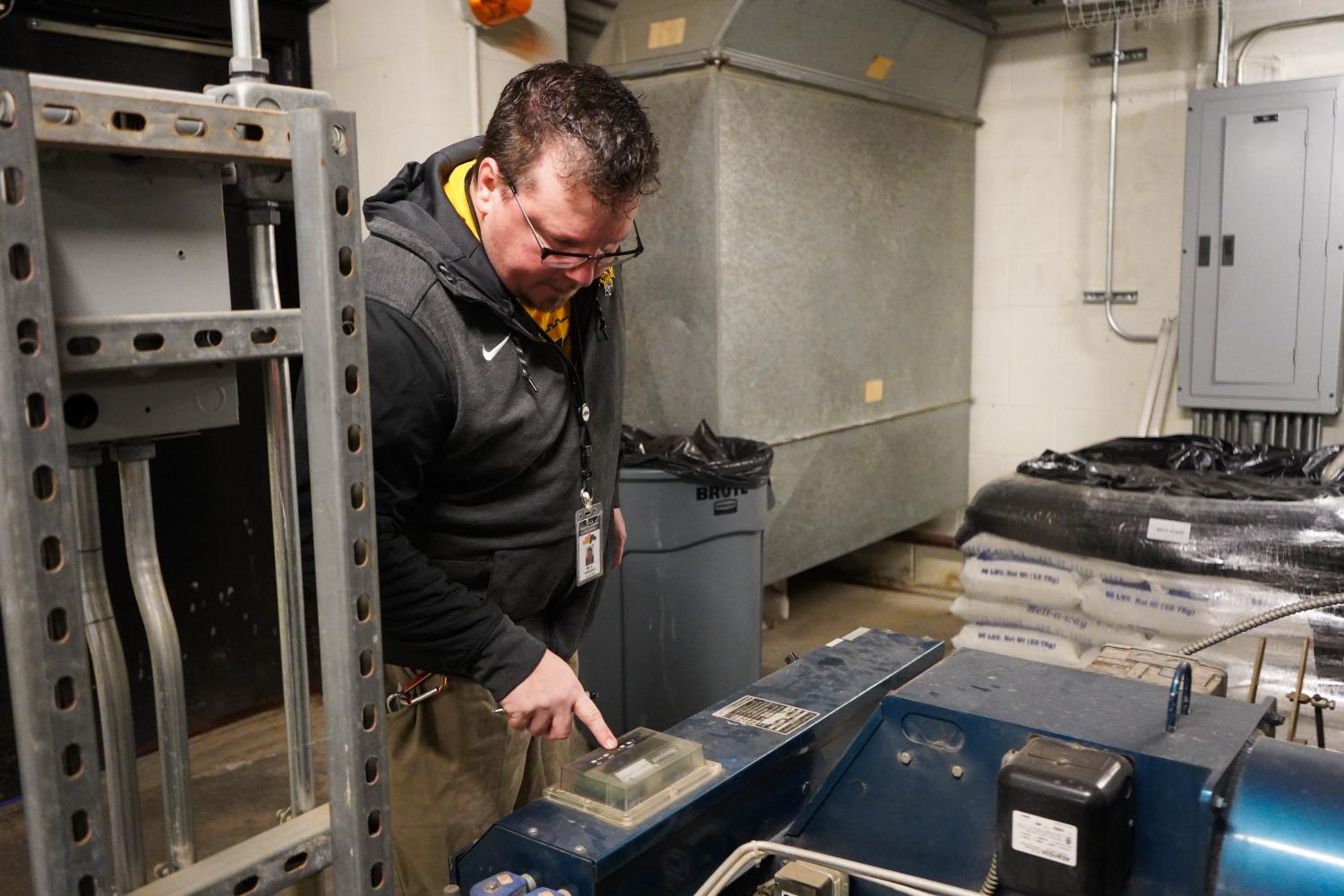 Unlike faculty and students, the custodial staff is at NASH year round.  During the school year, the custodial staff is in the building all day and night, but during the summer, they stay only from 7 am until 11:30 at night. Throughout the summer months, the staff spends their day cleaning each individual room. Time is spent disinfecting the classrooms, striping and waxing the floors, and wiping down all carpets and furniture.
"Mooney's room is definitely the hardest to clean in the summers because of all those carpets on the ground," Nasiadka said. "They're all falling apart. We clean the carpets and they still look dirty. We have to vacuum and dust the whole room, but we can't push it anywhere because of all the carpets. But he's a nice guy, so we do it."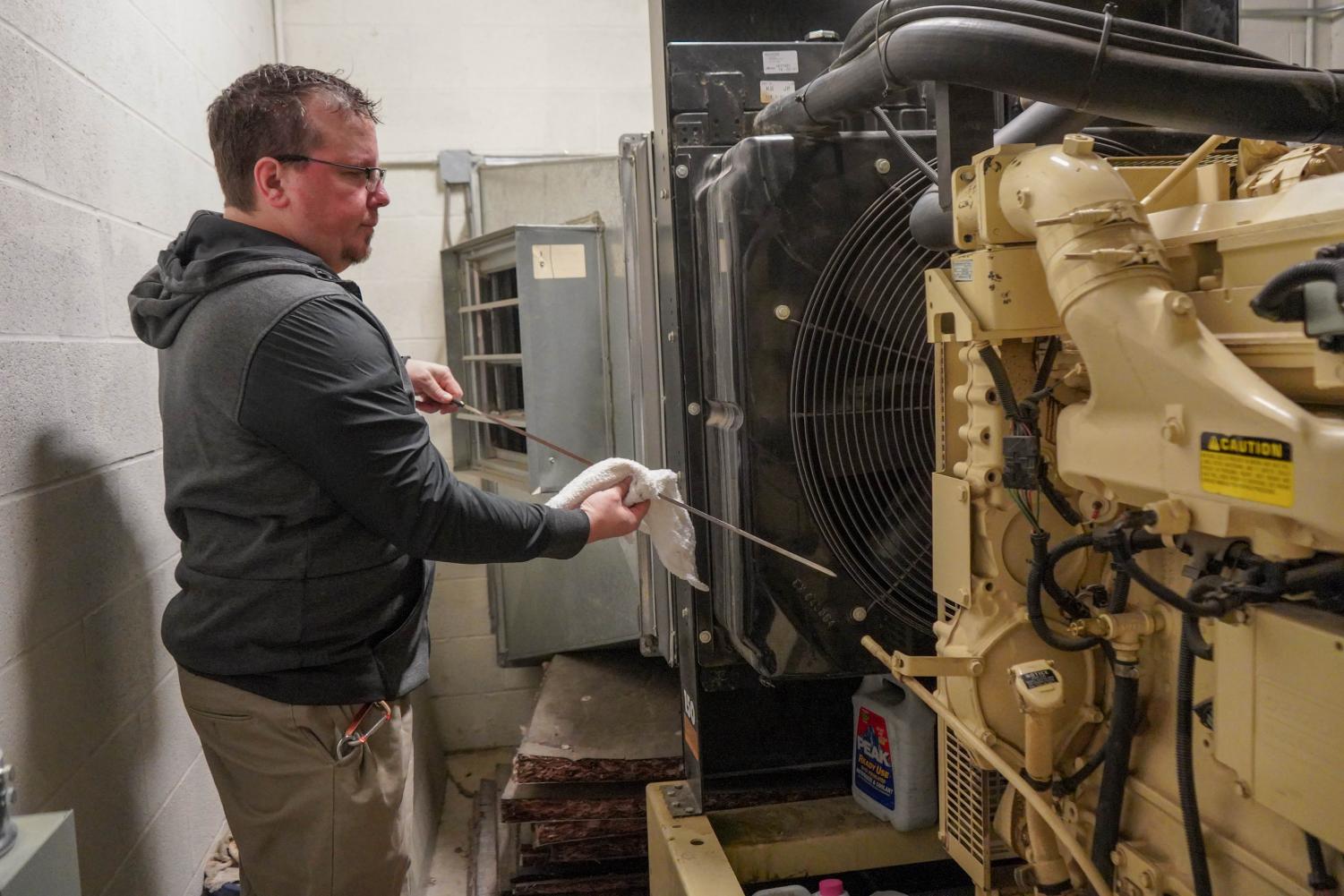 Working to maintain the building and cleaning up after 1,300 students makes for a lot of great stories — from plungers on the attendance room window to the letters NA mowed into the lawn outside the building.
"One time, we found a violin in the cafeteria trash can," Nasiadka said. "Another time, we found baseball bats. We also find retainers all the time. These kids throw away everything."
Nasiadka tries to keep an open mind in regard to pranks.
"My favorite pranks are the ones that are not destructive," he said. "I think they're funny. One year a group of kids wrapped saran wrap around the security van. One year they decorated the hillside by the Ford dealer with chairs and coffee tables and lamps, like a living room. We're always looking for them, with security cameras and stuff, but they can be very resourceful."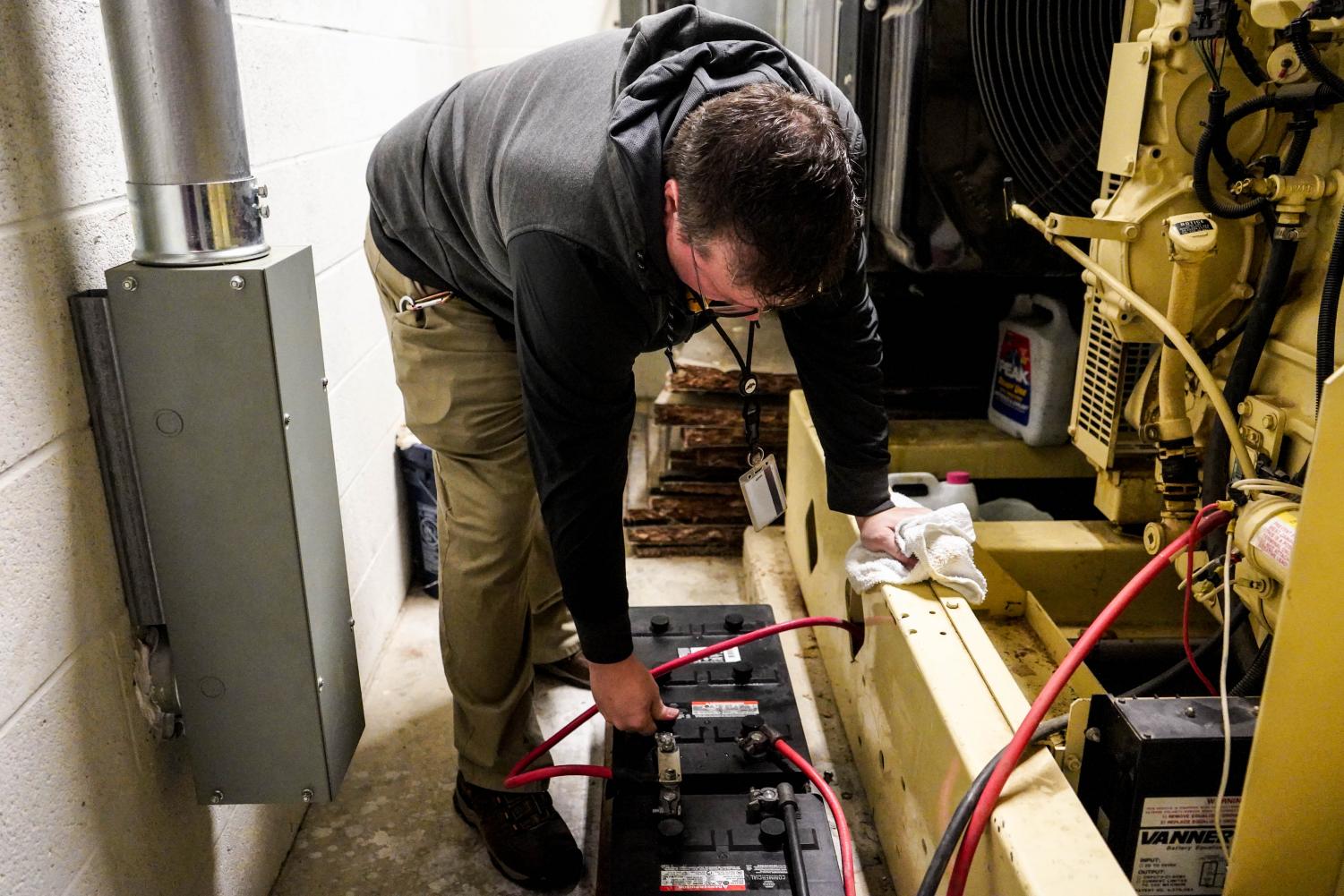 One of the custodian's most enviable benefits occurs mid-day.  He hates to pack his own lunches, so he appreciates the free lunch he receives every day. Not only is it convenient, but he also finds it delicious.
"Getting a free lunch is my favorite part of the job," Nasiadka said. "Bacon cheeseburgers are my favorite. I get one every single day."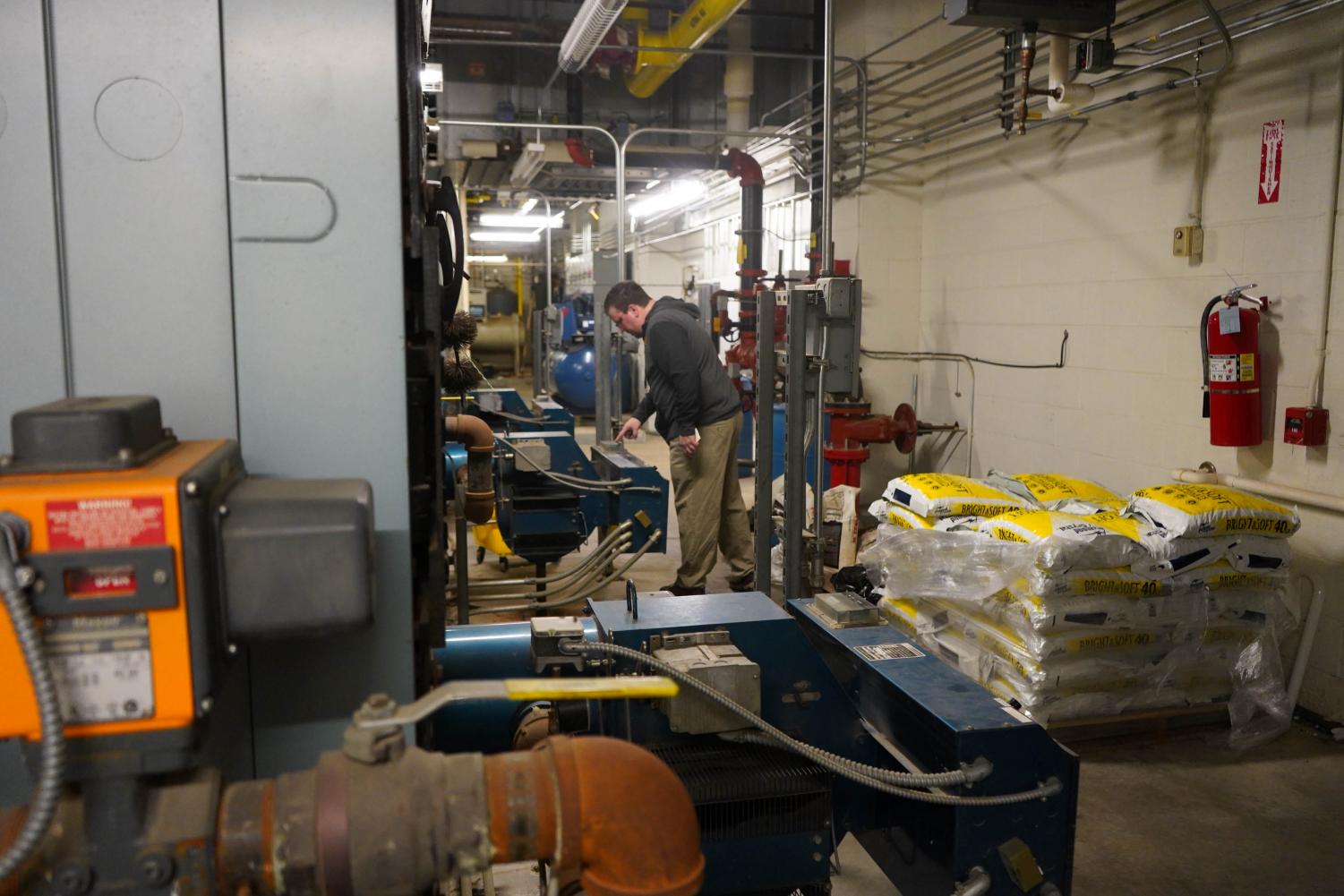 "The worst part of my job is definitely the title," said Nasiadka. "Janitor. What people think when they hear that I am a janitor paints a picture that's totally not true. I'm making an honest living, and not a lot of people could do this job. Some people are shallow, but believe it or not, I don't mind it."
Nasiadka spent a few years at Penn State studying business before he knew that it wasn't the right fit. He then ran his own landscape business for 13 years, but he ended up selling the business to one of his sons.
"I took this [janitor] job as a night position to make extra money," he said. "I decided this wasn't a bad place, so I decided to stay."
So the next time you're about to leave a mess, think of the custodial staff's jobs and exercise respect.
"If you drop something, pick it up," Nasiadka said. "If you spill something, wipe it up. Clean up after yourself. Pretend your mom is watching."
And remember, they see a lot more than you think they do.
This story was originally published on The Uproar on February 28, 2020.