LIVE UPDATES: Coronavirus enters Wayland
Loker and WMS close on March 11 following positive COVID-19 testing of a Wayland parent
By Kevin Wang, Wayland High School
March 11, 2020
UPDATED: Tuesday, March 10 at 10:47 p.m. Check back for live updates.
March 10 at 10:47 p.m.
A Wayland parent recently tested positive for COVID-19 according to an email release by WPS Superintendent Arthur Unobskey at 10:25 p.m. The parent has children who attend Loker Elementary School and Wayland Middle School, and both schools will be closed on Wednesday, March 11 for a deep disinfection as per protocol.
The parent was exposed to the coronavirus last week and subsequently entered self-quarantine, and their two children were also self-quarantined as of Monday this week. Neither child currently exhibits any symptoms, leading Unobskey to state that the town "[does] not have reason to believe that the students were contagious or that students and staff in the two buildings were exposed to COVID-19." Unobskey furthered that members of the two school communities need not consider a self-quarantine at this time.
Happy Hollow Elementary, Claypit Hill Elementary and Wayland High School will have school as scheduled.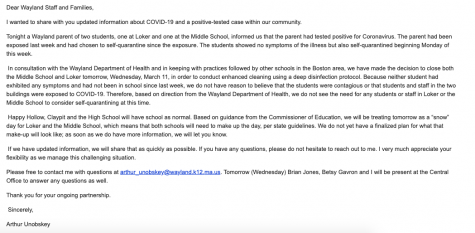 Across Massachusetts, Gov. Charlie Baker declared a state of emergency this afternoon as the number of in-state cases more than doubled to 92, with about half of the total cases located in Middlesex County. A state of emergency allows the state to more easily supplement local resources and to bypass some federal and state laws in an effort to contain or stop a "disaster."
Massachusetts joins 12 other states in New York, California, Washington, Florida, Oregon, Utah, Maryland, North Carolina, Kentucky, Colorado, Ohio and New Jersey with this declaration.
March 10 at 12:37 p.m.
One Sudbury resident tested positive for COVID-19 and notified the Sudbury Board of Health on Monday night, according to a town release. The resident is recovering at a hospital, and their family members, who are currently not connected with Sudbury Public Schools or Lincoln-Sudbury Regional High School, are in self-quarantine.
Across Massachusetts, the number of presumptive positive cases has increased to 41, a 13-case jump from the tally on March 8. These cases include an elementary student from Stratton Elementary in Arlington and the town manager of Norwood. Nine of the 41 cases are not connected to the Feburary Biogen conference, indicating multiple sources of contagion. State health officials state that the risk of contracting the coronavirus remains low for the general public.
March 8 at 7:34 p.m.
A parent of two Natick High School students has tested positive for COVID-19. The two students are asymptomatic and are undergoing self-quarantine for 14 days. The high school will open as scheduled on Monday, March 9. This information was distributed through an email by Natick Superintendent of Schools Anna Molin and Natick Board of Health Director Jim White.
March 8 at 7:04 p.m.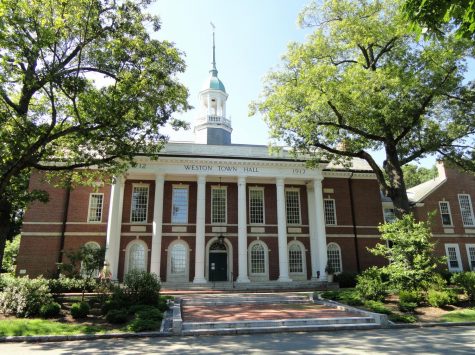 Several Weston-based Biogen employees have tested positive for coronavirus. Employees are currently instructed to avoid the Weston Biogen office, which is located at 133 Boston Post Rd., until the sanitization process has completed.
A Lexington resident also tested positive for COVID-19 on March 7 and is currently in self-quarantine. According to the Lexington Board of Health, two of the resident's family members are students at Bowman Elementary School. The students, who are asymptomatic, will be quarantined for 14 days.
Across Massachusetts, the number of confirmed or presumptive positive cases (positive testings that are not yet confirmed by the Center for Disease Control) has spiked from 13 to 28 over the weekend according to state health authorities. All 15 new cases are directly linked to the Biogen conference in late February that sparked the spread of known coronavirus cases in Massachusetts.
March 6 at 6:06 p.m.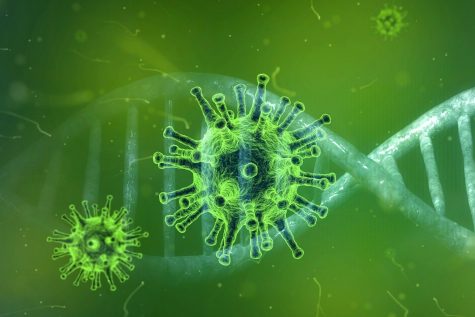 A parent from neighboring Weston has potentially contracted the coronavirus. According to an email sent by Weston Public Schools Superintendent Midge Connolly, she received communication from a Weston Middle School parent in the afternoon that they had been exposed to COVID-19 and were "not feeling well."
While this does not constitute a confirmed or presumptively positive case, the district shut down all Weston Middle School activities for the weekend so that the building can be thoroughly cleaned and disinfected before re-opening its doors on Monday.
This news follows the noon confirmation that COVID-19 had spread to nearby Wellesley after a Wellesley parent tested positive for the virus, shutting down two district schools early.
Across Massachusetts, the number of cases has jumped to eight within the day. Gov. Charlie Baker states that while the general public remains at low risk for contracting the coronavirus, the state is "planning and preparing for the potential of more cases to develop."
March 6 at 1:50 p.m.
Two Wellesley public schools were dismissed early at 11:45 a.m. following the positive COVID-19 testing of a Wellesley resident. The resident is a parent of children who attend Upham Elementary School and Wellesley Middle School.
Fortunately, the children are currently exhibiting no symptoms of the coronavirus. Nonetheless, the district will take precautions to take the rest of the day to fully sanitize the school buildings.
Wellesley Public Schools Superintendent David Lussier sent an email at 11:21 a.m. to notify parents of the presumptive positive case.
In Wayland, WPS Superintendent Arthur Unobskey notified community members through email that domestic school-sponsored field trips such as the eighth grade D.C. trip are currently scheduled to take place without interruption or cancellation.
March 5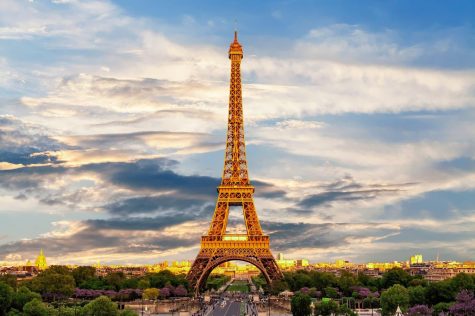 Following Gov. Charlie Baker's plea for schools to cancel international field trips, WHS has officially canceled the eastern Europe trip headed by history teacher Ellen Cheeseman-Meyer and the France trip headed by French teacher Sara Langelier.
There are now three COVID-19 cases in Massachusetts. According to the Boston Globe, Biogen employees tested positive for the virus after attending a meeting in Cambridge offices. This comes along with positive testing for a 60-year-old Middlesex County woman who recently traveled to northern Italy.
These cases derive from the 25 official COVID-19 tests conducted in the state since January. Currently, 249 Massachusetts residents are still subject to self-quarantine.
The first Massachusetts school to shut its doors, Mystic Valley Charter School in Malden, did so for the entire week of March 2 due to coronavirus concerns.
March 4
WPS Superintendent Arthur Unobskey delivered an update to faculty members and parents on March 4 regarding Wayland's response to the coronavirus. Unobskey wrote that students should follow common preventative measures such as washing their hands and staying at home if they experience flu-like symptoms. While the possibility of school closure is "unlikely," town officials are developing contingency plans if such a scenario manifests.
This story was originally published on Wayland Student Press on March 6, 2020.