Juniors step up as little league coaches
By Izzie May, James Bowie High School
March 17, 2020
Around the school, he is known as Atticus Kohler but to his young baseball team the kids know him as Coach Kohler
Attending after school practices and traveling on Saturdays for games are all part of this junior's regular routine. Kohler got into baseball at age six which is when he discovered his love for the sport. After 10 years of playing the game, he decided to take a leap and help some younger kids learn to play.
"I started coaching the kid's team because I had played for 10 years and I umpire there so I knew most of the kids who were interested in playing for the new season," Kohler said.
Kohler coaches the Emerald team at Oak Hill for kids aged three to ten years of age.
"The kids are about the age I was when I started playing," Kohler said. "It has been really cool to be on the other side of it."
Kohler had a very busy schedule as he schedules and attends every practice and game. He started coaching in early August but games and practices didn't start until the middle of October.
"We would have one practice a week which was held on Monday and then we'd have a game every Saturday or sometimes on Sunday," Kohler said.
The team was very successful and by end of the season, they had made it into the playoffs. Kohler explained that he was proud of his team and the kids were very excited about the opportunity to be playing double games in the playoff tournament.
"When we got into the end of the season we started playoffs which are a big deal compared to the single games we usually played," Kohler said. "We would have games every weekend with double games throughout the day."
As a baseball player, Kohler had always appreciated the sport but during his time as a little league coach, he was able to see the other side of baseball and make connections with the adults involved in making it all happen.
"Coaching was a good experience because I got to interact with a lot of kids in an age group that I've never seen before," Kohler said. "I got to meet a lot of new parents and build a lot of connections in that world."
Kohler wasn't in the game just for the connections though, he was excited about being able to teach kids about the sport he fell in love with at their age.
"I really liked teaching kids the fundamentals of baseball and working with them to give them skills to grow and become better players in the future," Kohler said.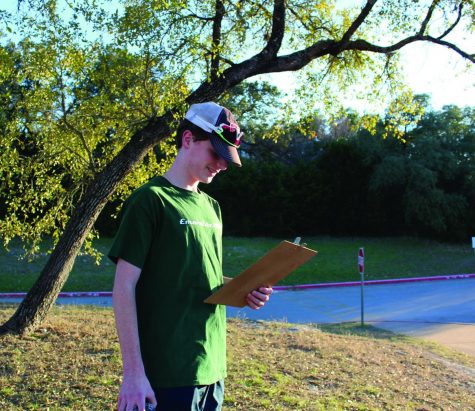 Keeping younger kids interested and focused throughout practices presented a few challenges of its own but Kohler overcame that by making sure to keep it fun and engaging for the players.
"We would play games at practice and hand out prizes for the winners which really got them excited to play," Kohler said.
Kohler's dad, Marc Kohler, coached his team when he was about the age of the kids he is coaching now. As the season progressed, Marc saw a difference in his son as he was able to better understand the extent of the work that goes on behind the scenes of baseball for both coaches and parents of players.
"He told me that he never realized how much work went on when preparing for a game throughout the week," Marc said. "He said he had a deeper appreciation for what I did for him through the years of coaching his team."
Marc also described how the kids were able to look up to Atticus as a mentor while he coached them. He explains how it made him proud to see how well his son was connecting with the kids.
"They saw Atticus as a grown-up, not a parent," Marc said. "They seemed to listen to him well and apply what he was teaching them without the need for heavy-handedness that often comes from parents whose fuse has been shortened over the years."
Atticus couldn't take on the huge responsibility of coaching alone though. His old teammate and long time friend Caden Cooper helped with the team as co-coach. Cooper is a junior here at Bowie, and he also plays lacrosse.
"I like working with little kids," Cooper said. "I coached lacrosse over the summer and had really gotten into it, so when Atticus asked me if I wanted to coach baseball I was really excited for the opportunity to coach younger kids again."
The kids weren't the only ones gaining experience and growing as players throughout the season. Atticus explains how he was able to take a lot of valuable lessons out of coaching when he was given the opportunity to be coaching the younger kids this year.
"One thing that I took out of coaching was that you always have something to learn from your players, in the games," Atticus said. "It's not just about what you want them to do to win, you also have to think about what the kids want and how to make it fun for them while still giving them a good experience from playing baseball."
There were some ups and downs to coaching a team with little experience as could be expected, but Atticus was always able to say that even with that obstacle, it was really rewarding watching the kids grow as players. Even though he doesn't know whether or not he will continue to coach for upcoming seasons he explained how it was great for him and the team and was a really fun way to experience a manager type position.
"The most rewarding part of all this was watching how the kids progressed towards the end of the season," Atticus said. "Watching every kid get better and seeing where they started and where they finished was really fulfilling and made me feel proud as a coach."
This story was originally published on The Dispatch on February 21, 2020.