Coronavirus Journals, Week 1
Students reflect on the Covid-19 crisis
By GraniteBayToday.org staff, Granite Bay High School
March 24, 2020
We are living in unprecedented times in America – Covid-19 has shut the country down and  triggered an astonishing economic collapse. But it's also personal, and it's being lived out in the homes of thousands of Granite Bay High students, faculty and staff. GraniteBayToday.org staffers and other students have been keeping journals reflecting on and reacting to what's been happening during this crisis, and we are publishing some of the entries each week.
Stay strong, and wash your hands.
The Editors
Week 1
March 15 – Only two days in. Yet, I can already sense the feelings of self isolation caving in. Staying indoors this weekend has been out of the ordinary, but it may soon be the  new reality. I understand the concept of social distancing is to protect the vulnerable, to level the curve of infections. Although it has only been two days after the announcement of school's one month closure, and I have quite seemingly enjoyed the quiet and relaxing weekend so far, I am curious to see how this change will affect our community. Perhaps I will venture out this week and drive through the city, only to see empty roads and unused sidewalks. As I am not doubtful that these preventive measures will decrease the population of those infected, I fear this idea of emptiness. My family, in addition to friends, are all quite anxious to see how drastically this virus will affect Granite Bay life, and ultimately, the entire world. Only time, for now, will tell.
Mareesa Islam
March 16 – Today I wasn't allowed to leave the house at all since. I mostly just stayed in and played on my computer, so not much was too scary. There is definite uncertainty for me about what classes will do and when but my main worry comes from the safety of my mom. She's 61 years old and is terrified of the virus. She talked to me today about how to access accounts and sell our house in the event of her death, which put the fear toward me. Hopefully, none of that is necessary.
Sean Turner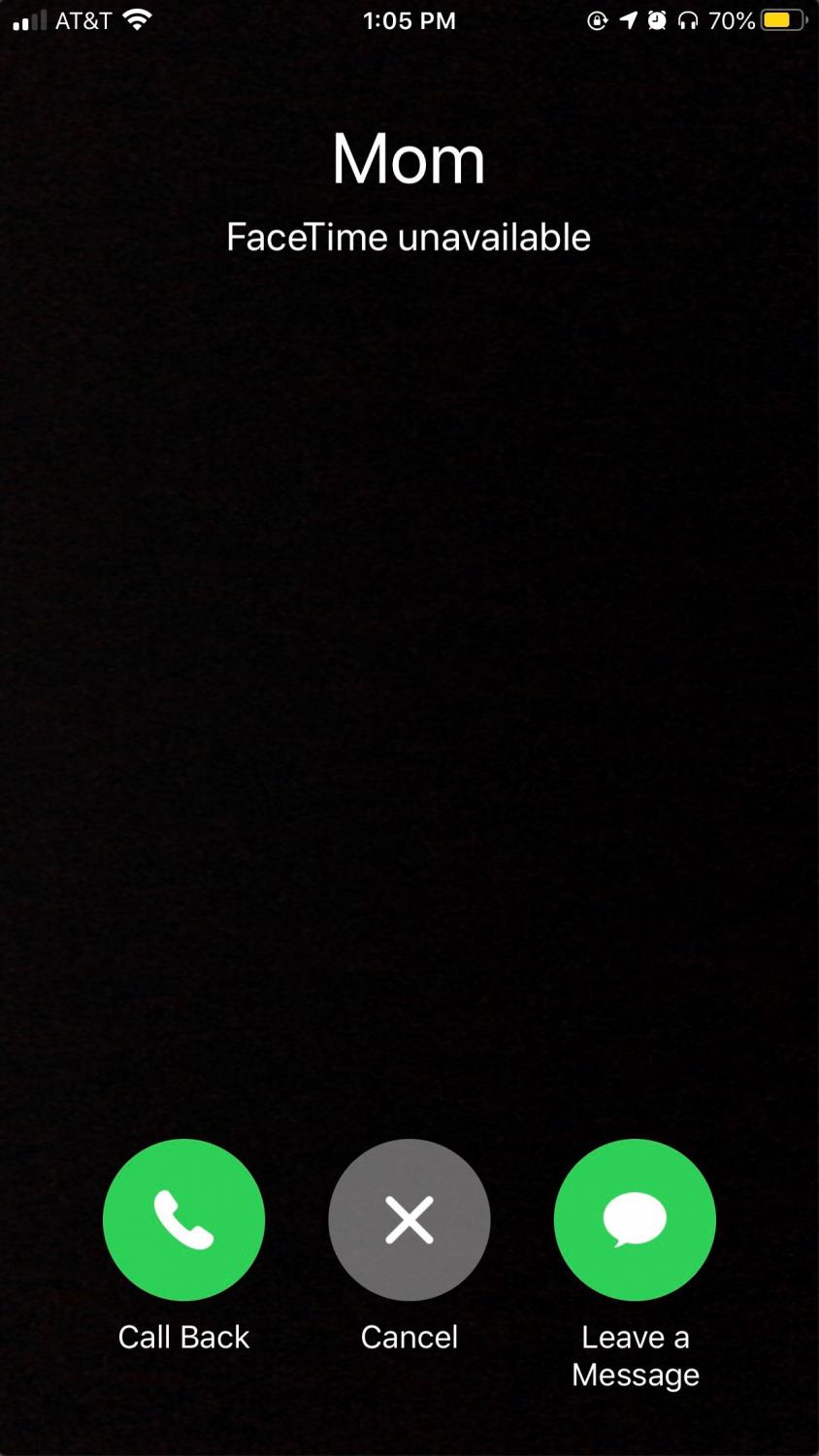 March 17 – Starting today, I'm trying to keep organized all the assignments from school and finish them on a daily basis. Without physically being at school in that environment, it gets sort of hard to be focused but I'm sort of taking this as an opportunity to train myself and be self-disciplined, with college getting closer and closer afterall. It's also sort of nice though because now, there's no idling during class hours and getting bored. I can work things out at my own pace and plan my schedule.
May Lin
March 16 – I went to the store today for the first time since the coronavirus really picked up steam in the United States. It was scary to see staples like eggs and milk gone at most of the stores we checked, but I also found it kind of interesting to see what people's comfort foods are. The chocolate ice cream was all out and so was the caramel and fudge ice cream toppings. We're all struggling right now, but it brought a smile to see the silly little things that people might have been jockeying to get. I can just imagine someone grabbing the last jar of caramel and sighing with relief. Find comedy in all of this helps to make it a little less scary, enjoy the little things! It's all we've really got right now.
Ali Juell
March 18 – Sacramento County was put into a shelter in place yesterday and Yolo County just announced theirs today. I'm sitting at home, waiting for the announcement of our county's shelter in place next. I'm actually hopeful of this because I'm seeing kids and adults not enforcing a self-quarantine on themselves at all and it's very alarming. Too many people are not understanding the seriousness of the situation and how staying home can just speed up the process of life going back to normal. Along with the changes of my life, today was our first day of distance learning, and it's not as simple as I thought it would be. There's still so much confusion happening and I don't even feel motivated to do work. I really feel like I took going to school for granted. Maybe if I was allowed to leave the house I would have a better outlook on distance learning, but right now I don't. I miss my friends. I miss being able to sit down at a restaurant. I miss my normal life. I wish we took the right precautions and that this had never happened.
Ria Dhamejani
March 19 – We're beginning to look a lot like Italy. A family friend knows a nurse in San Francisco who describes the drastic need for health care supplies. They are now only offering one mask and instructing nurses and doctors to reuse it every day! Two bottles of hand sanitizer are being rationed among all staff. California hospitals are beyond strapped. And Pres. Trump has decided governors need to use their own resources to fix the lack of supply in their states. Ugh. This issue is very local as well. Unfortunately, my friend had to be rushed into the ER Tuesday night. Sutter Roseville had giant tents filled to max capacity set up for processing potential coronavirus patients. She was immediately isolated from them and her family, not even one parent, was allowed in with her. Fortunately, they released her quickly. Unless one had a life-threatening condition, the protocol was to force them out to lower risks of further exposure. She described hysteria in the ER witnessing nurses fight and brawl over who had to go "in the tent tonight." Hazmat suits are protocol at Sutter for the tents. Interesting enough, however, they have a shortage of masks. Therefore, many of these same nurses treating my friend were wearing no masks or protective wear. After rushing her out they rerouted her case back to where she was treated before, Stanford. And Stanford hospital said do not come here, there's way too many coronavirus patients. "It's an absolute mess."  It doesn't matter the hospital, they are all struggling. This system is crumbling and something needs to happen fast. We have a leadership team that is operating on an every man for themselves mentality. And verbally attacking those who are asking valid questions. We need confidence and compassion from our leaders, but as the crisis grows, so does the inefficiency. It's a wild time to be alive. But honestly, I can't wait for this to be in the history books. And for the next generations to learn from our leaders mistakes.
Ashley Lucia 
March 20 – Today it has been announced that shelter in place will take place on Thursday 11:59 p.m. until April 7,  and my parents have been going around town stocking up on food and supplies. My dad wanted to get a gun, but when he went to Bass Pros a lot of their good guns were gone, an abnormal amount of guns were gone. I haven't left the house since the Friday that we left school since my parents are so worried about the pandemic. School has been a little difficult to figure out because of due dates and times and video call requests and sometimes I wouldn't be able to make it because of some family thing going on. Worst is the grade book hasn't been updated and that is a little worrying. The isolation from people (other than my family) is making me so bored and lonely. I'm an extrovert and having to be home all day is really making me anxious and annoyed. It's to the point where I start to miss school but only so  I can go out to see people and interact with friends and teachers. But honestly, if it meant I'd have control over when I'm learning, then it would be worth all the isolation.
Julietta Golovey
March 20 – I'm not allowed to leave the house because of the need for social distancing. I often text my friends, but it's not the same as actually meeting up with them. Other than that I'm actually enjoying my break by drawing, reading, and watching shows I didn't have time to watch before, and I make up for the inactivity by jogging a mile everyday. Online classes are fine, but we are running out of printer paper, because selfish people are ransacking stores and taking all paper products. I just hope we don't have to print a lot more for homework. Otherwise, I'll soon have a problem.
Audrey Ralli
March 18 – Over the past couple of days I've spent most of my time realizing how much scarier this experience has been and reflected on how lucky I am to be safe and healthy. Coming to terms with the fact that this will be the new normal for the time being was really hard for me, and missing all my friends has been the toughest part. Although what has been happening is devastating, I have found time to do some things that I'd usually be too busy to do, like walk my dog and spend more time with my family. I've recently learned over 20 tik tok dances because I haven't found anything better to do. Papas pancakeria is also a close second to what I've spent most of my time doing.
Becca Nolan 
March 16 – Today has not felt real. It feels like everything around me is changing and I don't know why or how. I know that whenever life changes we are supposed to go with it, you know adapting to the ever changing times. Except this doesn't feel real, and it certainly doesn't feel right. I've begun to stop watching and reading the news, and as an aspiring journalist I feel guilty. Guilty that I am electing to not educate myself about what is going on. Guilty that I chose to remain ignorant. Guilty that I find myself upset over everything that is occuring. I should be actively trying to find ways to help, but it seems like the best thing I can do for myself right now is stay at home and try to figure things out for my family and myself before I worry about anything else. And perhaps that makes me selfish.
Cori Caplinger
March 18 – I want to say that I'm really optimistic about the future, but I'm honestly also pretty sad. My entire senior year disappeared before my eyes and all of my graduation plans are gone. My family isn't coming anymore, nor am I leaving over spring break to surprise my Grandma for her 80th birthday in Pittsburgh next month. Although I feel emotionally okay with being at home right now, I'm just disappointed I won't get to experience anything a senior can anymore. I was looking forward to seeing the proposed Senior Week implemented into our last week of high school, but I know that it will now most likely be spent in my bedroom, just as monogamously as the preceding few months. It's a bummer knowing that I can't see my class again for Senior Sunset and say goodbye to everyone. However, I'm doing alright. I think that's what is important.
JJ Hill
March 19 – It's day 5 and it's already getting repetitive. I should start working out but I hate working out so hyping myself up to do it will take another few days. Good thing we have a month, so I can afford a few days off. I did some physics homework today but I'm leaving tomorrow to be a work day. Hopefully doing work all day will make relaxing later feel good. Watching TV is starting to feel like a chore. I'm excruciatingly bored. I'm starting to appreciate having work to do because having nothing to do makes everything feel pointless. I miss normalcy but I guess the longer it's gone, the better it will feel when it's back.
Shreya Dodballapur  
March 20 – I wake up to Instagram, teenage girls posting inspirational pictures, turning quarantine into a quote wall because we're the lucky ones, affected mentally but hardly physically. I think about children on subsidized lunches, college students who can't return home, displaced families and sick loved ones. I think about the burden that is ageless. I think about every profession: small business owners, health care workers, etc. I read a New York Times article about the moral and ethical dilemma of who to save during coronavirus, but internally, I know how easily it will be solved. Already, the rich pay for test kits regardless of the degree of their symptoms, while the poor cannot. I see a homeless man on the corner of In and Out begging for food and I come home to our stash of groceries. The internet tells me staying safe and healthy is warranted but all of my actions still feel wrong. I feel guilty constantly, but I can't do anything.
Ashley Yung
March 17 – Today was possibly the first day that I truly recognized the reality of the quarantine.  I had spent my weekend out and about with friends as I hadn't really thought of the potential harm that could come from ignoring social distancing.  It wasn't until hearing about counties in the Bay Area beginning official shelter in place that I realized the severity of the reality we are now living in: a pandemic.  It's quite frightening, to say the least, as it isn't a secret that our nation is not nearly as prepared as we should be for this type of situation, largely as a result of the Trump administration's inability to be proactive two months ago.  Yet despite the obvious fear I would expect myself to feel in a crisis like this, it still feels too unreal to understand. The idea of a pandemic seems like a distant thought even though I'm living in one. People are dying but all I can think about is how unfortunate it is that I can't hang out with my friends.  I don't really blame myself for thinking this way; It's normal to only react to occurences that directly affect us. However, it is inevitable that only once this virus really hits our community, I will be able to understand the plight of those who have been directly impacted by the fatal implications of COVID-19.
Heba Bounar
March 16 – I'd consider this day one of quarantine, and it hasn't quite hit me yet that I won't be at school for a month. My friends and I decided to plan an exciting quarantine game night to distract ourselves from all the negatives surrounding our current reality. A group of us are all meeting and creating various competitions largely based on board games and the Wii. The team that wins will get a prize (of unknown value, as no one knows what it will be yet), and the pair that loses must wake up early and make breakfast for everyone tomorrow morning. Amidst all the changes and uncertainty, I am extremely grateful for my friends. Especially in a time like this, I honestly don't know what I would do without them. I know we aren't necessarily following 'social distancing', but we are avoiding public places and none of us, at least as far as I know, have coronavirus. Some people might think we aren't taking it seriously enough, but we have talked about how disappointing this all is to us, and I've had too many meltdowns over things getting cancelled. I think we all agree that we'd rather use the time we have with each other to relax and enjoy ourselves than waste time worrying over something we can't control. I also can't help but think about the day we all have to leave each other for college, which is approaching fast. Not being able to go to school and see everyone everyday is especially sad because I know this is my last year with the classmates I've grown up attending school with. I want to spend as much time with these people outside of school, even if it means facetiming my friends whose parents are trapping them inside their house. Hopefully, Netflix, FaceTime, and Mario Kart Wii will be a sustainable source of entertainment for the next month.
Sophie Criscione
March 20 – My whole life I've taken my freedom for granted. Now that I'm actually mandated to stay inside and away from society I have no idea what to do with myself. The worst part of it all is that we don't know when everything is going to be back to normal, so what the hell am I supposed to do without any motivation? I don't even know if I'll have a graduation ceremony, a prom, or even a proper last day of high school. While it seems minuscule compared to other situations, it's big for me, and for every other senior getting robbed of their last year. I miss my brother and sister. I miss my mom too. Having to stay quarantined meant that I had to choose between my dad's or my mom's house. I don't know when the next time I'll see mom in person will be, and that scares me. The unknown is what scares me the most, and right now I'm surrounded by it.
Dylan Rowe
March 19 – As of now, life really just doesn't feel normal. I remember a few weeks ago I was stressed out about being too busy during March and trying to work out a balance between Powderpuff, NYC, babysitting, and going to the gym. Now, I am struggling with boredom and trying to find something to keep me busy each day. It is hard for me to have to stay home all day, but I know that's what I have to do if I don't want to put my grandma who lives with me at risk. As much as I am trying to be optimistic, it really just does suck having my senior year basically taken away from me right when more exciting things were starting to happen. I've also found it to be really hard for me to get the motivation to put 100% effort into online school work when it feels like I will end up not having a real graduation or any of the things I've looked forward to for 4 years. But for now, I know all I can do is just try to stay home as much as possible and do everything I can do to stay clean and healthy.
Lindsey Zabell
March 19 – My first inclination is to complain and feel "cheated" out of my senior year, which admittedly, I kinda have been. I'm grateful that I at least got football, but if school remains closed, the class of 2020 will be missing out on Powderpuff, Senior Ball, Senior Sunset, Sober Grad Night, Graduation, and the Europe Trip. Literally everything that makes senior year special and fun is being ripped away from me. I'll probably never get to read the note I wrote to myself freshman year, or walk across the stage at graduation with my family smiling at me, and that just feels wrong. Why should every other senior class ever get these and we don't? But it's not all bad. I recently downloaded some new games on my Xbox and I started some new shows on Hulu. This quarantine has given me time to do things that I wouldn't otherwise do, and that's really important to me. I made some money helping my neighbors and took up drawing, things I wouldn't have been able to do if we were in school. I finished the day by watching Little Fires Everywhere on Hulu with my family, which was a lot of fun since we don't always get time to hang out as a family when things are normal. All in all, this sucks, especially for the class of 2020. There's no way around it. But there's still something to be thankful for. Other countries have it much worse, and at least we have food on our plates and a roof over our heads.
Brent Evans
March 18 – As we're all beginning to acclimate to this new lifestyle, I can't help but feel sorry for myself and my fellow seniors. That isn't to say that I don't understand the gravity of the situation, and I am very grateful to be healthy during these trying times. But my class has lost so much so fast, it's overwhelming. In a matter of weeks, we lost spring sports events, powderpuff, and senior ball, and it's unlikely we'll even get to return to school later this year. We never had the chance to say goodbye to the teachers we loved, or to the students that made our high school career just a little bit easier. We'll never get to experience that feeling of finally finishing high school, of achieving the goal we've all worked so hard for. It's a depressing situation, and there's no denying that.
Kate Fernandez
This story was originally published on GraniteBayToday.org on March 20, 2020.