A Sunday stroll on a desolate campus
Longhorns should have returned from spring break on Sunday and brought the 40 acres back to life; instead, the University looked more like a ghost town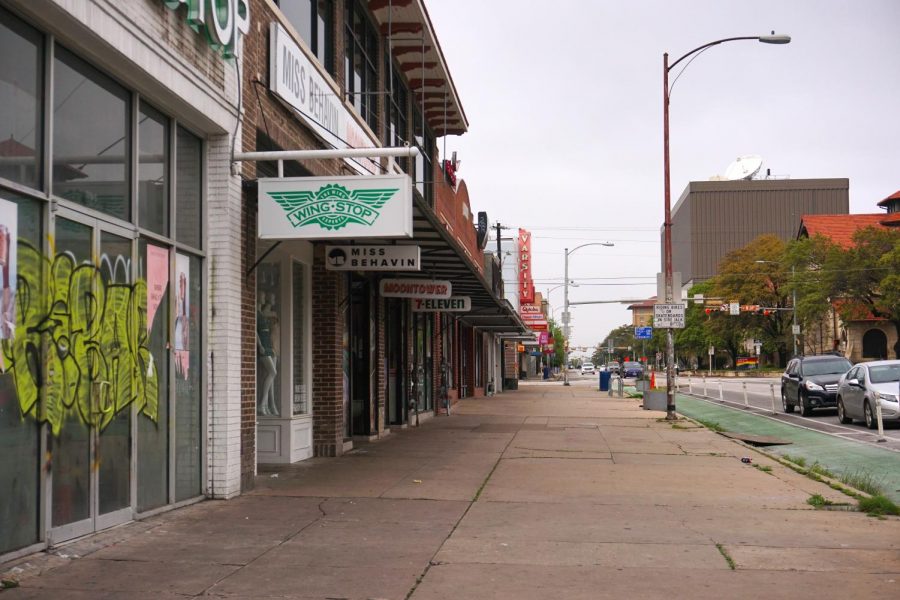 In pre-COVID-19 times, the Drag just west of campus would have been teeming with UT students returning from spring break, but on the Sunday that would have brought the regularly scheduled spring break to a close, the street was shut down and devoid of traffic. Photo by Elisha Scott.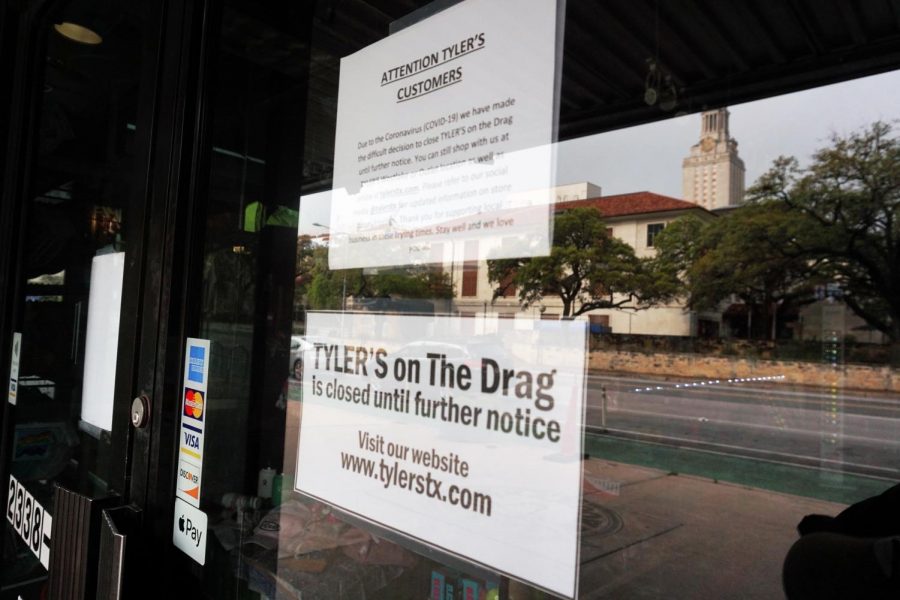 With a vacant UT campus reflected on its storefront windows, the management at Tyler's on the Drag explains its indefinitely closure to an audience of no one on Sunday afternoon. Photo by Elisha Scott.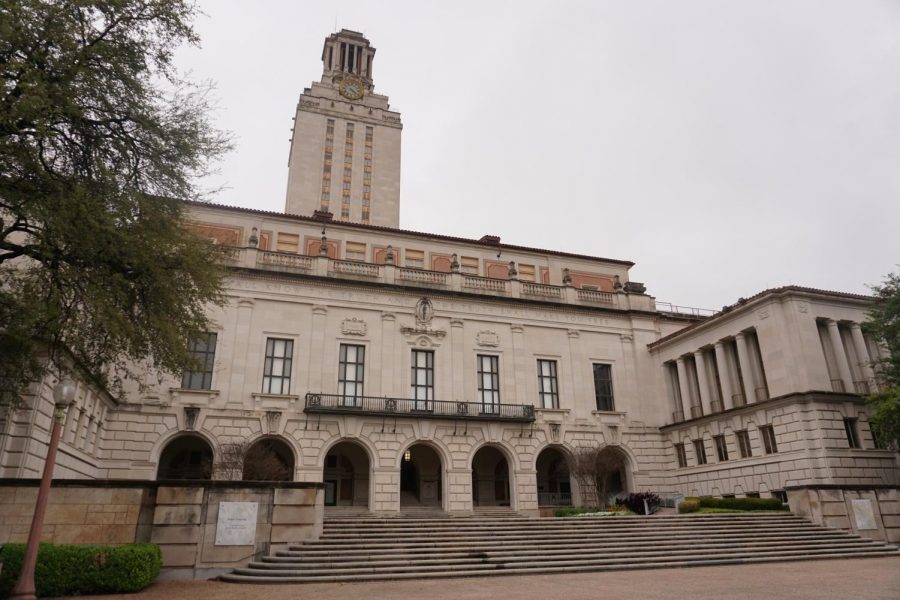 Sunday should have been a day where UT students returned to campus following spring break, but with spring break extended and classes converted to online-only starting March 30, the area around the UT tower was almost entirely deserted on Sunday. Photo by Elisha Scott.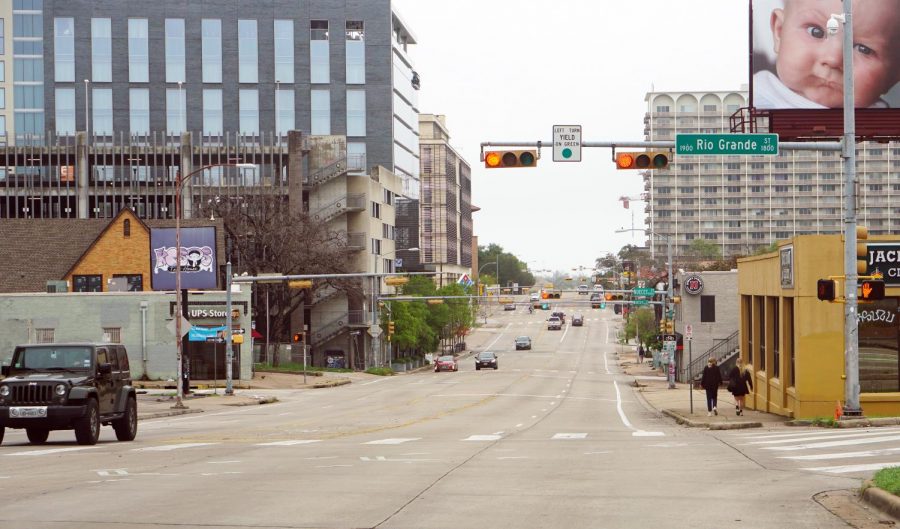 The traffic on Martin Luther King Jr. Boulevard on the south edge of campus was noticeably light for a Sunday afternoon at 3 p.m. Photo by Henry Winter.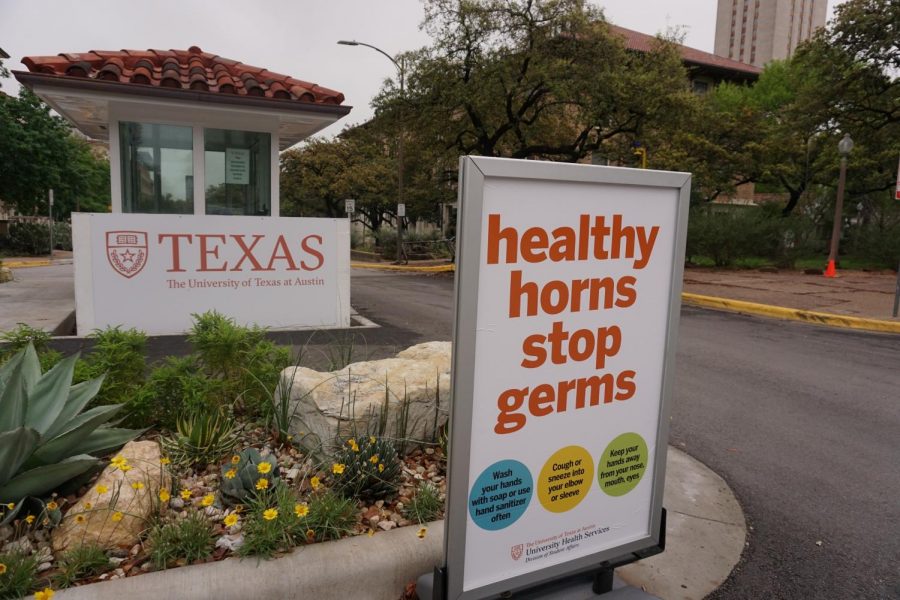 A sign of the times at a security checkpoint on the UT campus is a reminder of what college students and everyone else should be doing to help slow the spread of the coronavirus. Photo by Elisha Scott.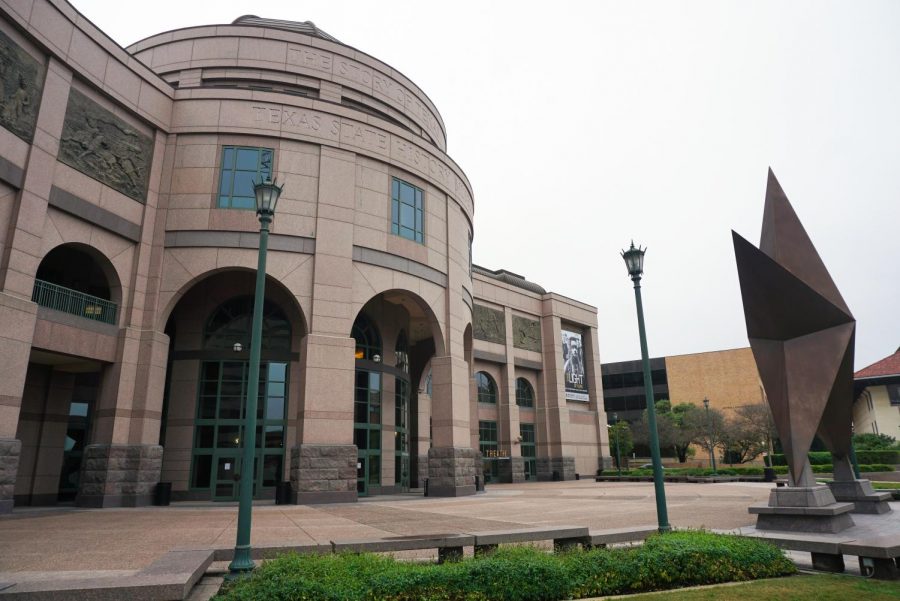 The Bullock Museum and IMAX-Theatre closed indefinitely "out of concern for our visitors and staff due to the spread of COVID-19" on Tuesday. As a result, there was no one outside the building on Sunday as was the case all across the UT campus. Museum officials said there is no timetable for when the museum will reopen; rather they will resume programming "as circumstances allow." Photo by Dave Winter.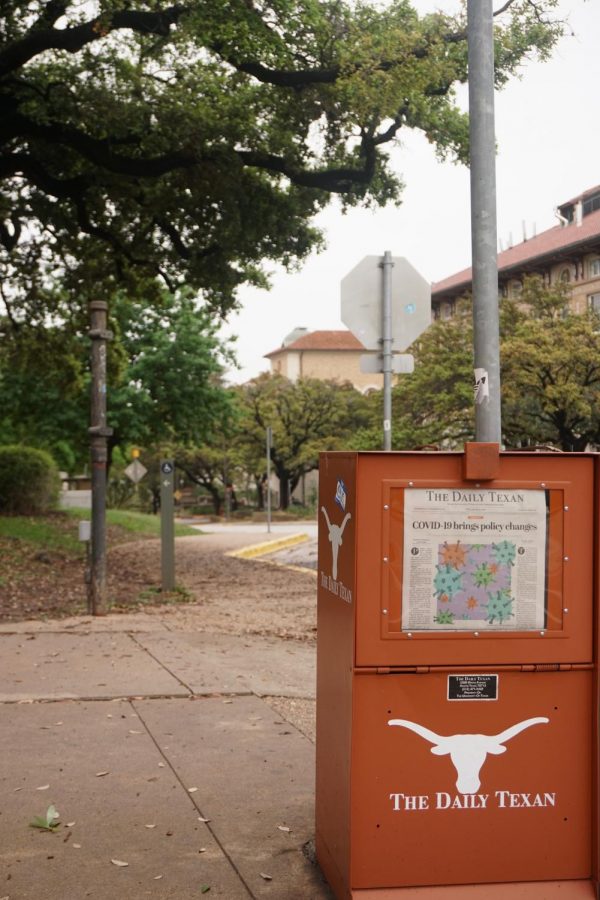 The Daily Texan headline, "COVID-19 brings policy changes." acts like a caption for a UT campus left virtually empty the University's decision to extend spring break and resume classes online only starting on March 30. Photo by Elisha Scott.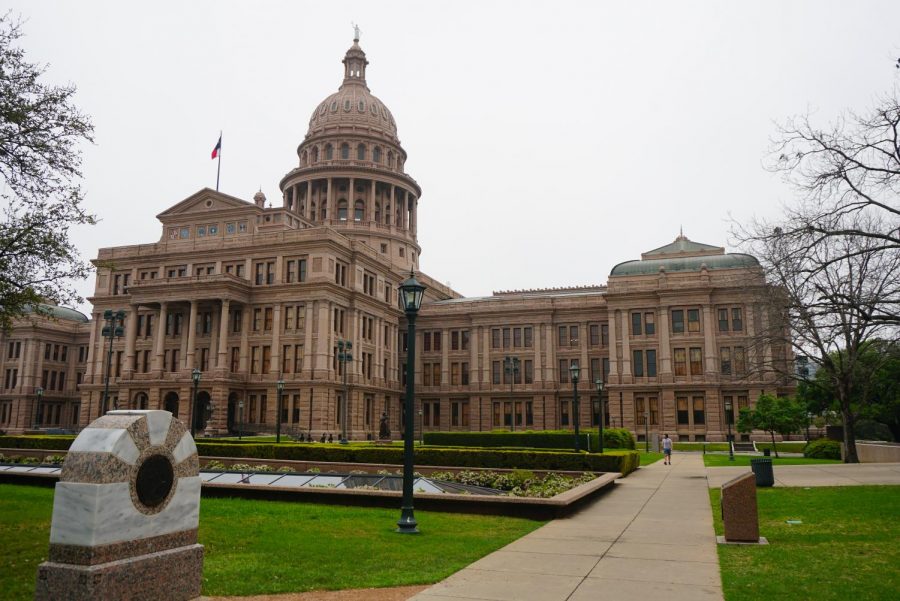 The Texas Capitol, visible from the UT Tower by looking along the South Mall, was similarly devoid of human traffic on Sunday afternoon. Photo by Dave Winter.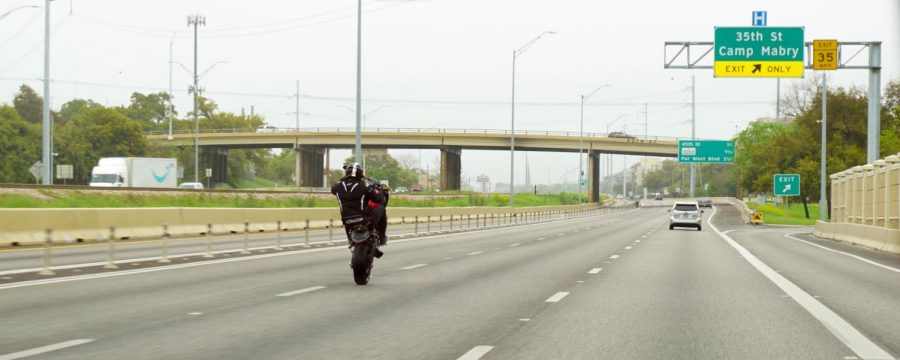 SOCIAL DISTANCING FOR MILES AND MILES: Just north and west of the UT campus, the traffic on MoPac near 35th Street at 3:30 p.m. on Sunday was so light that this motorcyclist turned the state highway into a practice track for wheelies. Photo by Dave Winter.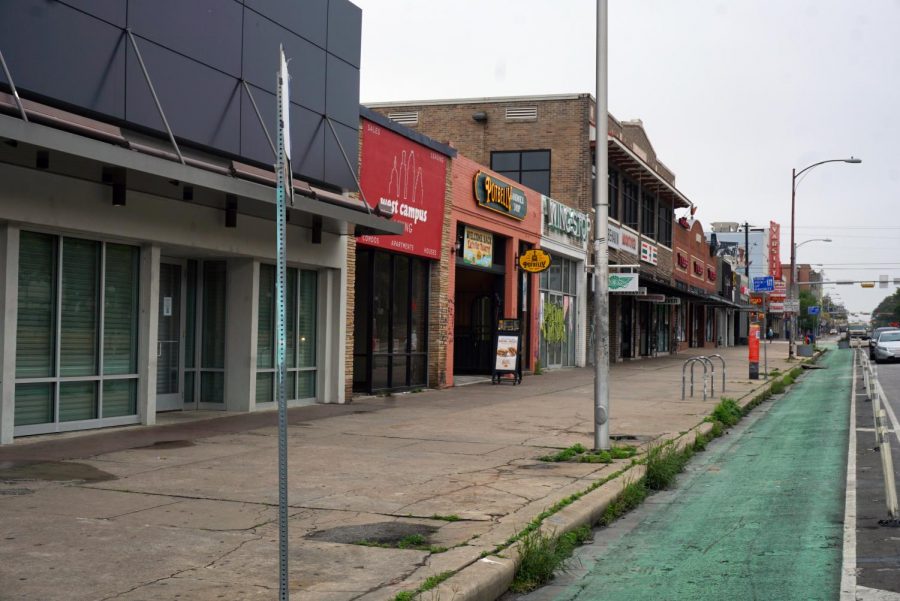 This image of the sidewalk along the Drag just west of the campus reveals the complete shutdown of the 40 Acres as it prepares to begin online classes on March 30. Photo by Dave Winter.
This story was originally published on The Shield Online on March 24, 2020.