Part-Time Jobs in a Full-Time Pandemic
Many students have lost their part-time jobs during the quarantine. For those who have held onto their working hours, life on the clock has changed a lot.
By Meg Rees, North Allegheny Senior High School
March 30, 2020
We are all living in a moment of history right now. Perhaps the biggest pandemic since the Spanish Flu of 1918, COVID-19 is sweeping across the globe, leaving tens of thousands dead at the time of this article's publication.
On March 24th, PA Governor Tom Wolf announced the closure of all non-life sustaining businesses. The governor says the shutdown is needed to help slow the spread and to prevent hospitals from becoming overwhelmed with patients.
"The number of people infected with COVID-19 virus is continuing to increase, and it is creating the most significant public health crisis in our lifetime," Wolf said during a news conference on March 22nd.
For many students, the quarantine means an end, at least temporarily, to their part-time jobs.  It's unfortunate but understandable.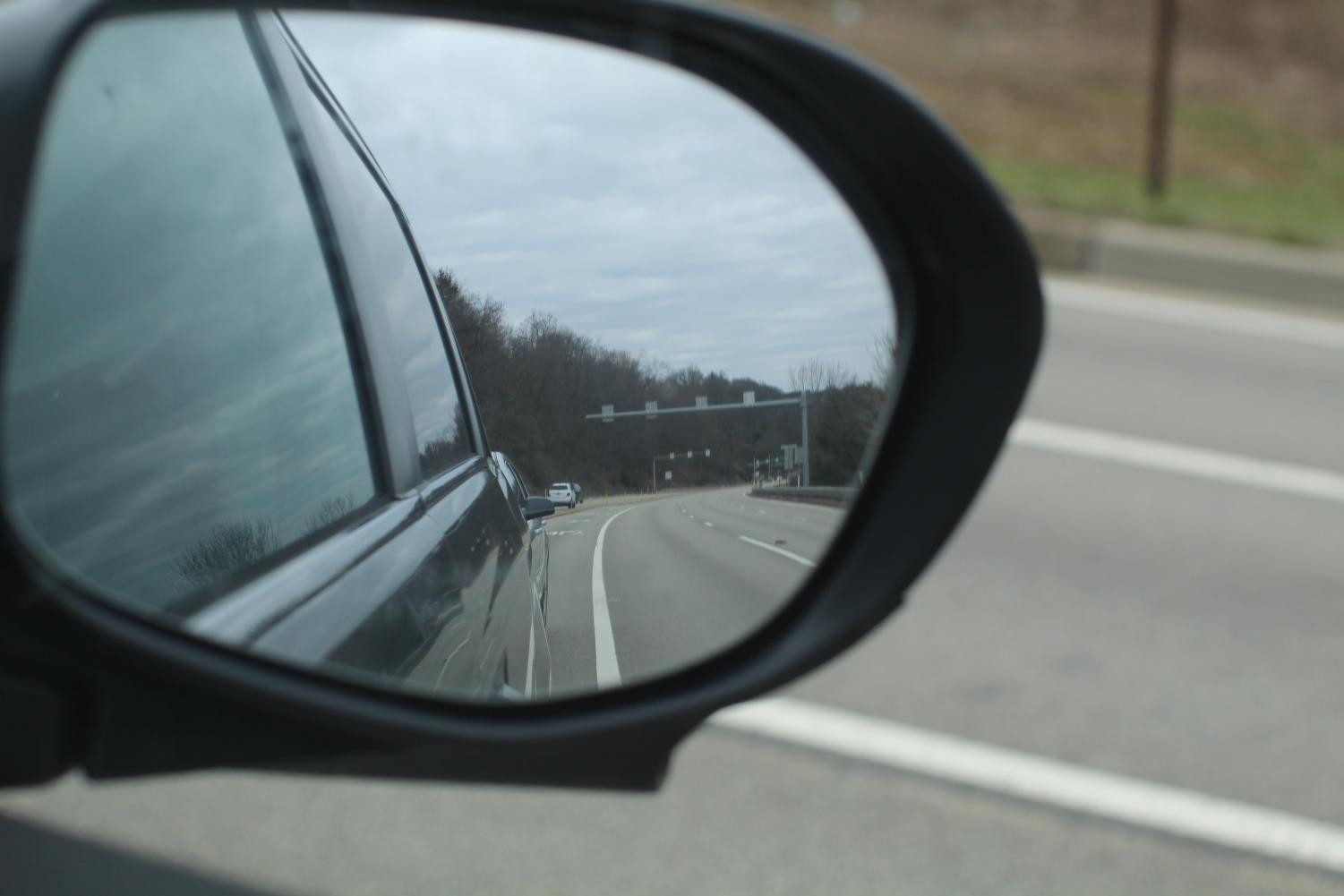 There is no traffic on McKnight Road, which is usually a busy highway. The effects of the shutdown are evident simply by driving down the highway, which was once a bustling road through the heart of North Hills. It now looks like a ghost town from an apocalyptic movie.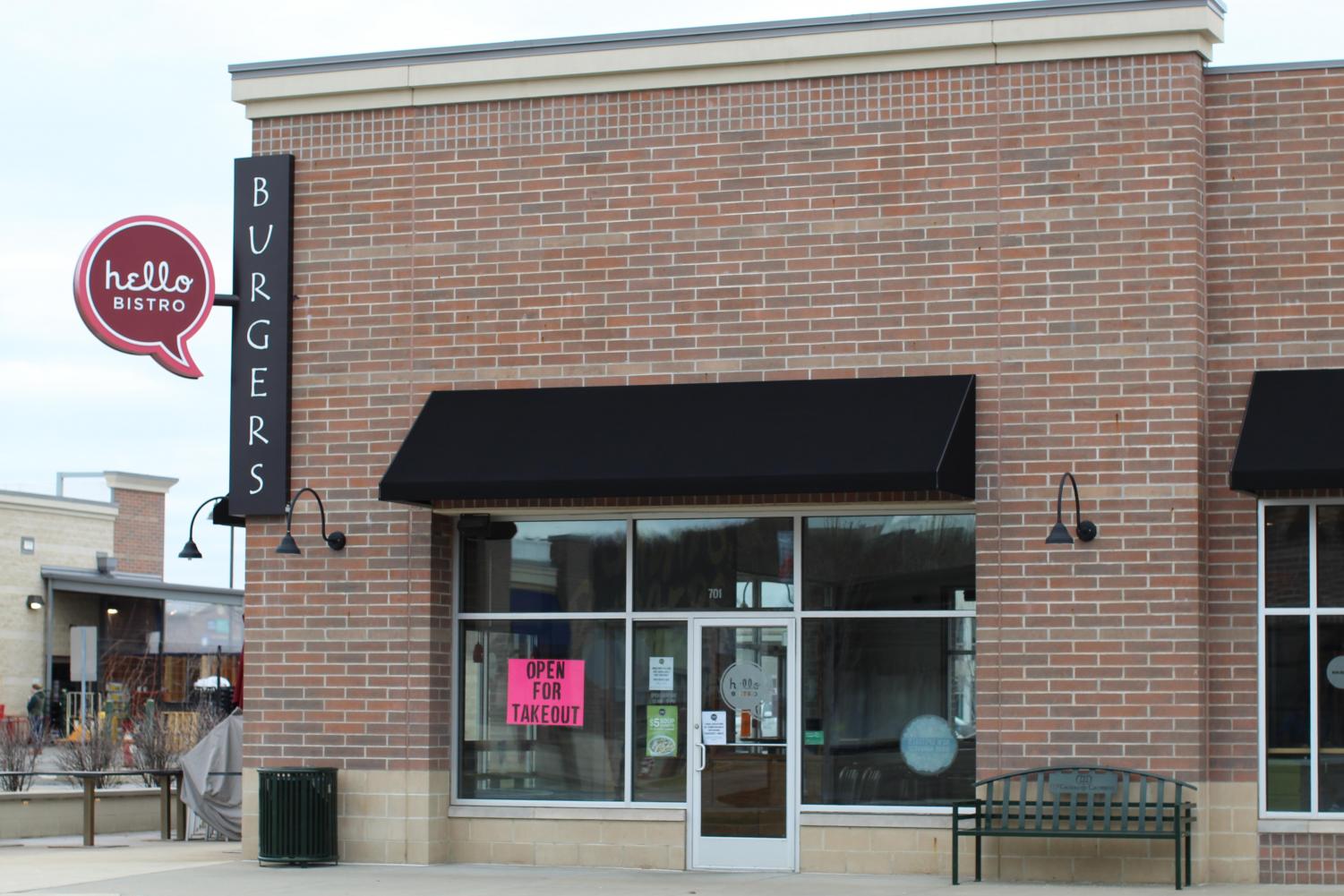 Amid the closures, many restaurants are open only for takeout, and "life-sustaining" stores, such as grocery stores, have reduced hours.
"I was working the night that my employer, Goldfish Swim School, closed due to COVID-19, and they couldn't have handled the situation better," NASH senior and swim instructor Maddy Holman said.  "I'm obviously disappointed to not be working with my friends and students, but I am so thankful for the thought that management put into their decision to close. They have been really awesome with checking with me and seeing how I'm doing while we are closed."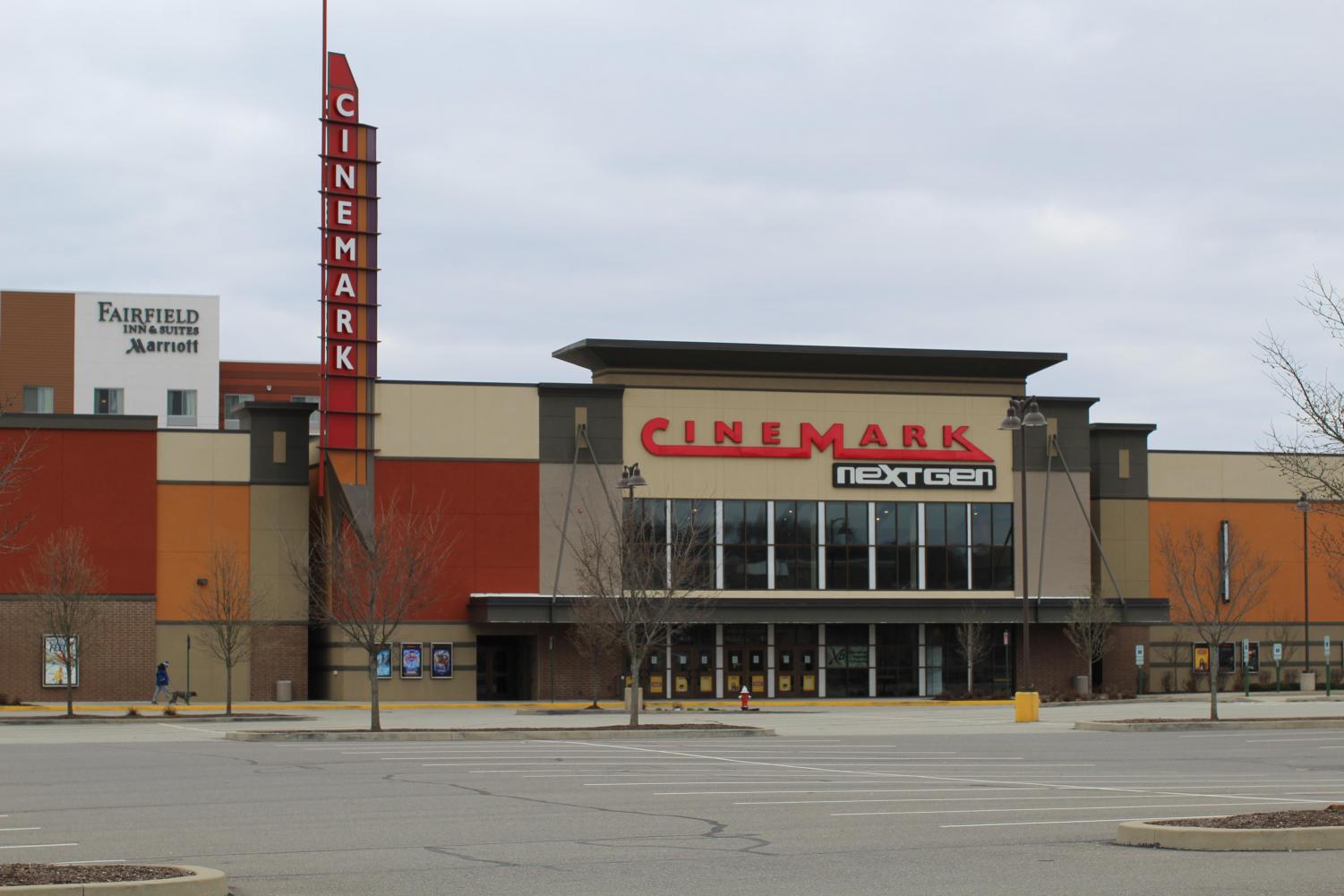 But for those who are still working, the job has become a lot more difficult.
"There were several days when we didn't have any bread, and as soon as we got some, it was gone," senior T-Bones grocery cashier Meghan Hendricks said. "Same with toilet paper. We got some in last Saturday at 10:30 and by 11:30 it was gone. The milk is also taking a big hit. But not as bad as the meat. The Friday that Trump called the national emergency, our sales were more than they were on New Year's Eve. The good thing is that because we are a smaller store we can buy from smaller distributors."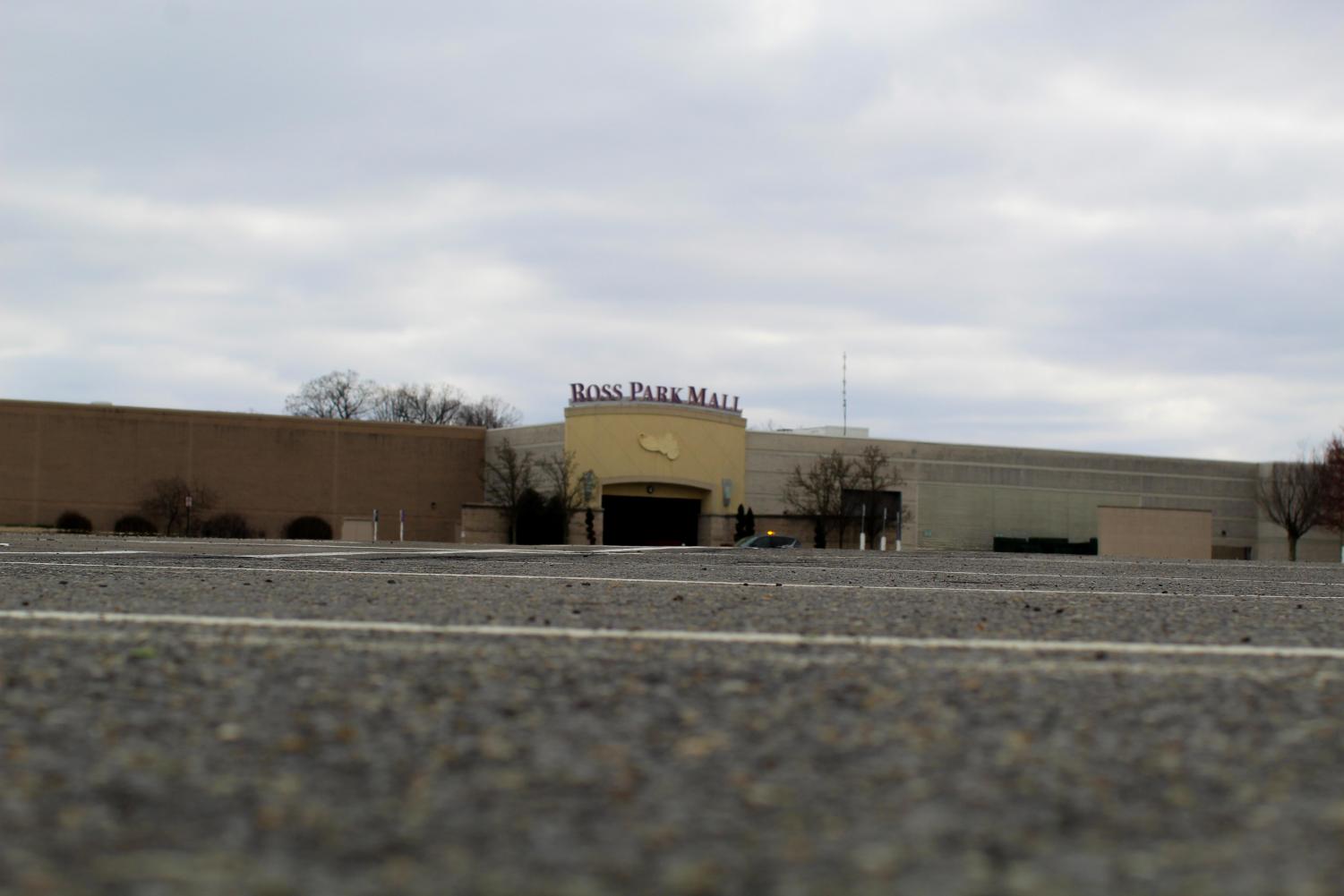 In addition to businesses closing, many employees are cutting their work hours to protect themselves from catching the virus. Some stores, like Target, are raising their hourly wages by $2 an hour to reward employees who are willing to work during these difficult times.
At T-Bones, Hendricks is working more than she would have been able to with school in session.
"I  was scheduled 44 hours this week, which is a lot more than usual, but we cut our hours to 7 am-7 pm, so now I'm working 35 hours," she said.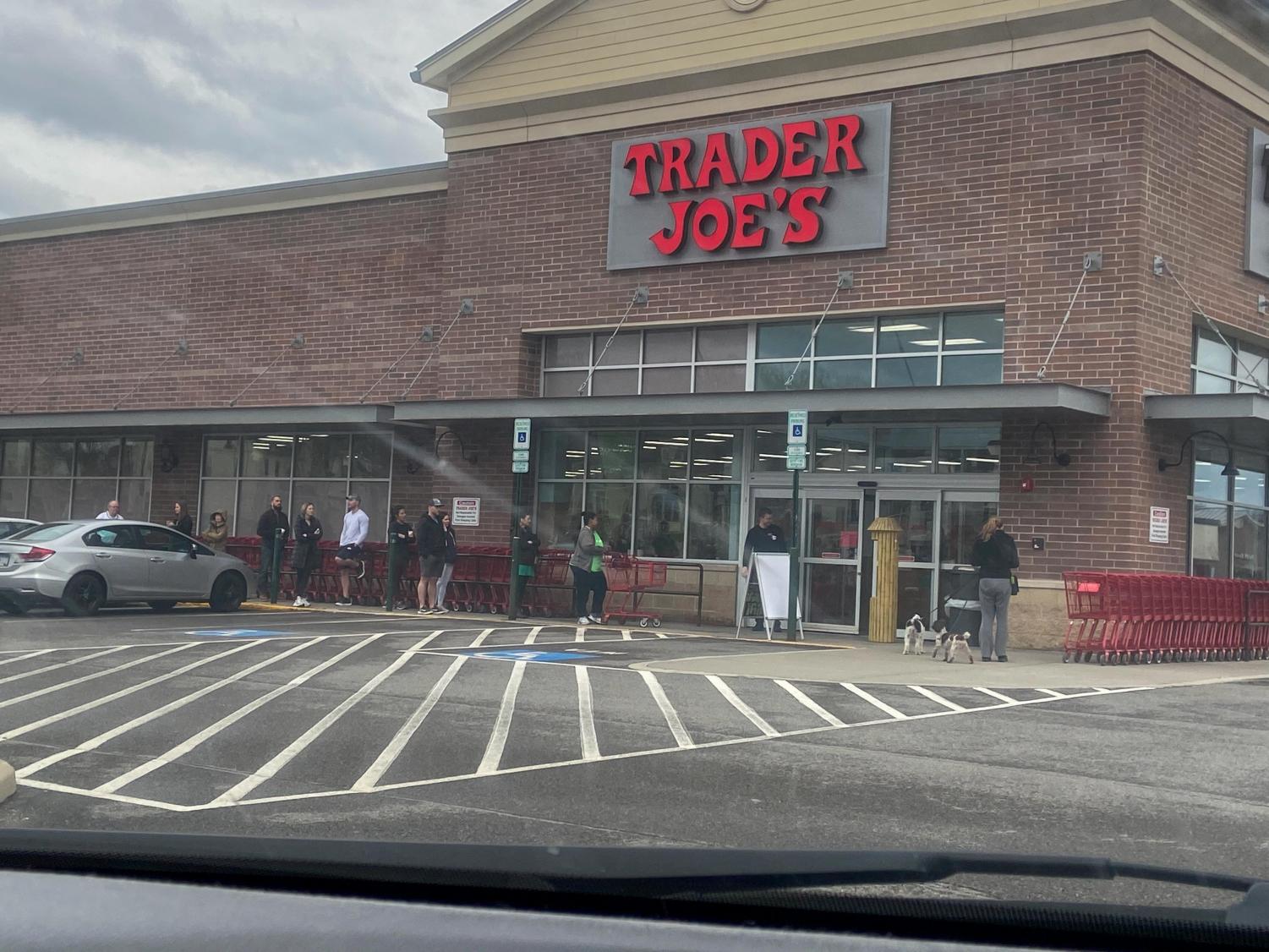 Grocery stores are deemed essential, but they too have had to adjust. Trader Joe's, Whole Foods, and T-Bones have started letting a limited number of people into the store at a time, creating a line outside of the doors.
"As a cashier for the past couple weeks, it's been pretty much non-stop," Hendricks added. "I worked a five-hour shift two Fridays ago and didn't take a break because I didn't have the time. Last Friday, we had to lock the doors because there were too many people in the store."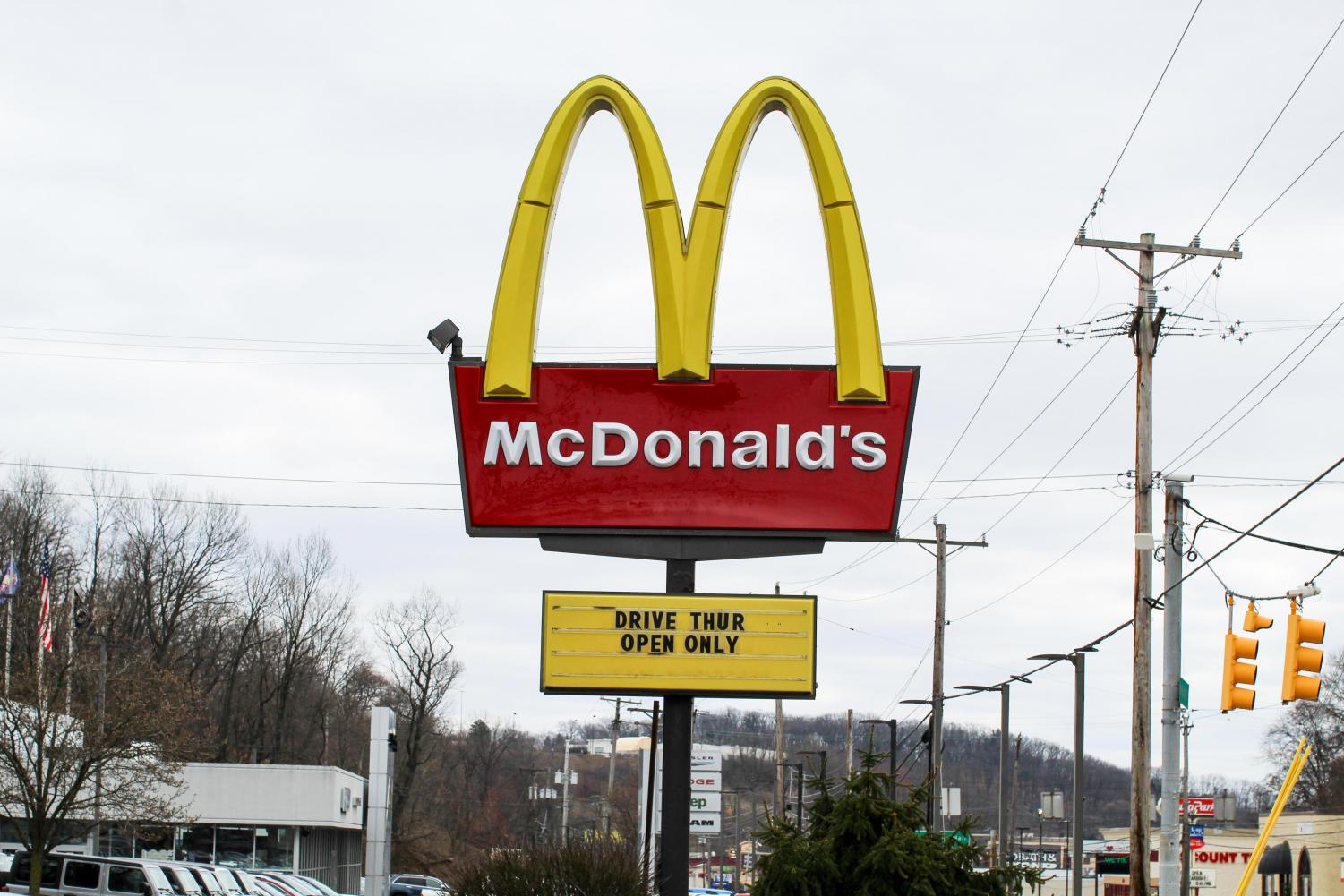 Many fast-food restaurants are open only for drive-thru lines, but judging from the hasty spelling on the sign above, the stress to keep up with the pace of demand has made things a bit frantic.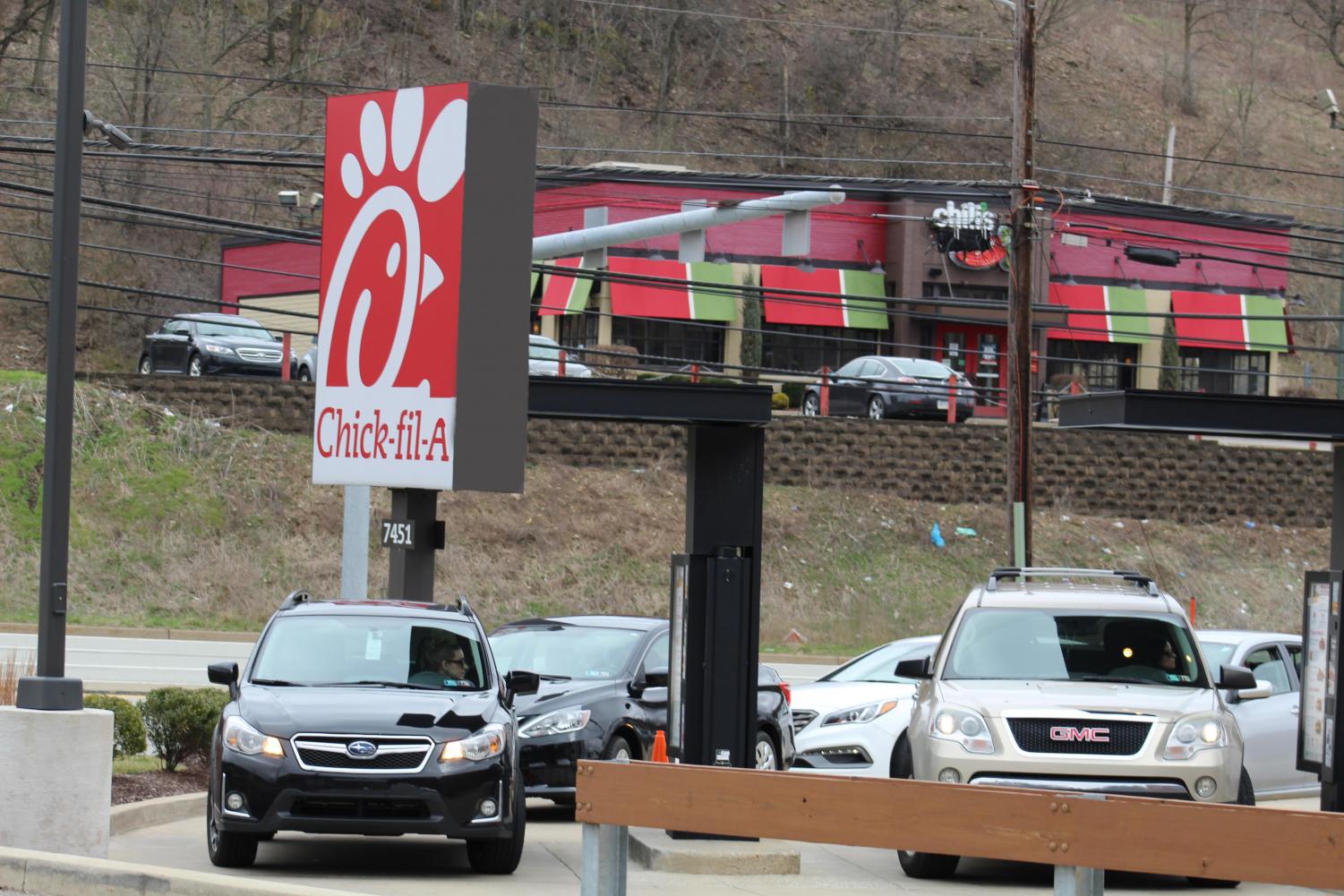 While health care experts are recommending that people stay home, many cannot overcome their desire to eat restaurant food. Pictured above is an endless stream of cars inching their way through the drive-thru lines at Chick-fil-A.
The Starbucks drive-thru lines were also clogged until the company shut down operations entirely.
"Last week, I realized how addicted people are to Starbucks because they are willing to come out to get drinks during a pandemic and risk spreading the virus," senior Starbucks employee Meryem Marasli said. "This experience was especially stressful for me because I have family members who are in the high-risk category. So, even if you or any of your family members are not in the risk range, it's very important to stay home because you may come in contact with someone whose loved one could be in danger."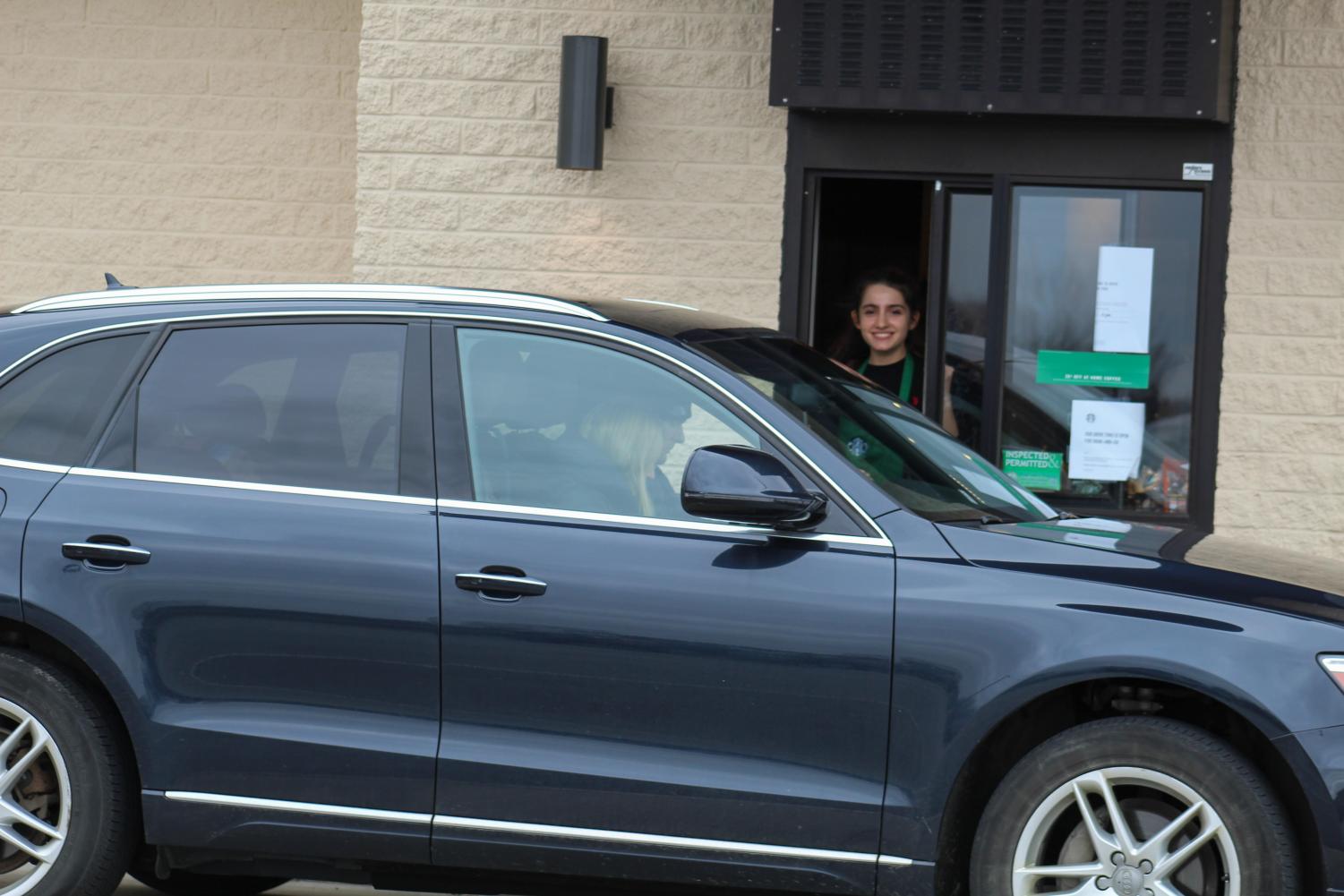 The vast majority of students who held part-time jobs have been furloughed. For some, the loss of a paycheck affects their ability to save for college, a new car, and other expenses.
"I'm happy that [Starbucks] is closed because it's slowing the rate of infection," Marasli added, "and I am also okay with not working because Starbucks is still paying its workers during this period. However, I feel for those who need the money and are not getting paid. I hope the government creates a safety net for those that need it."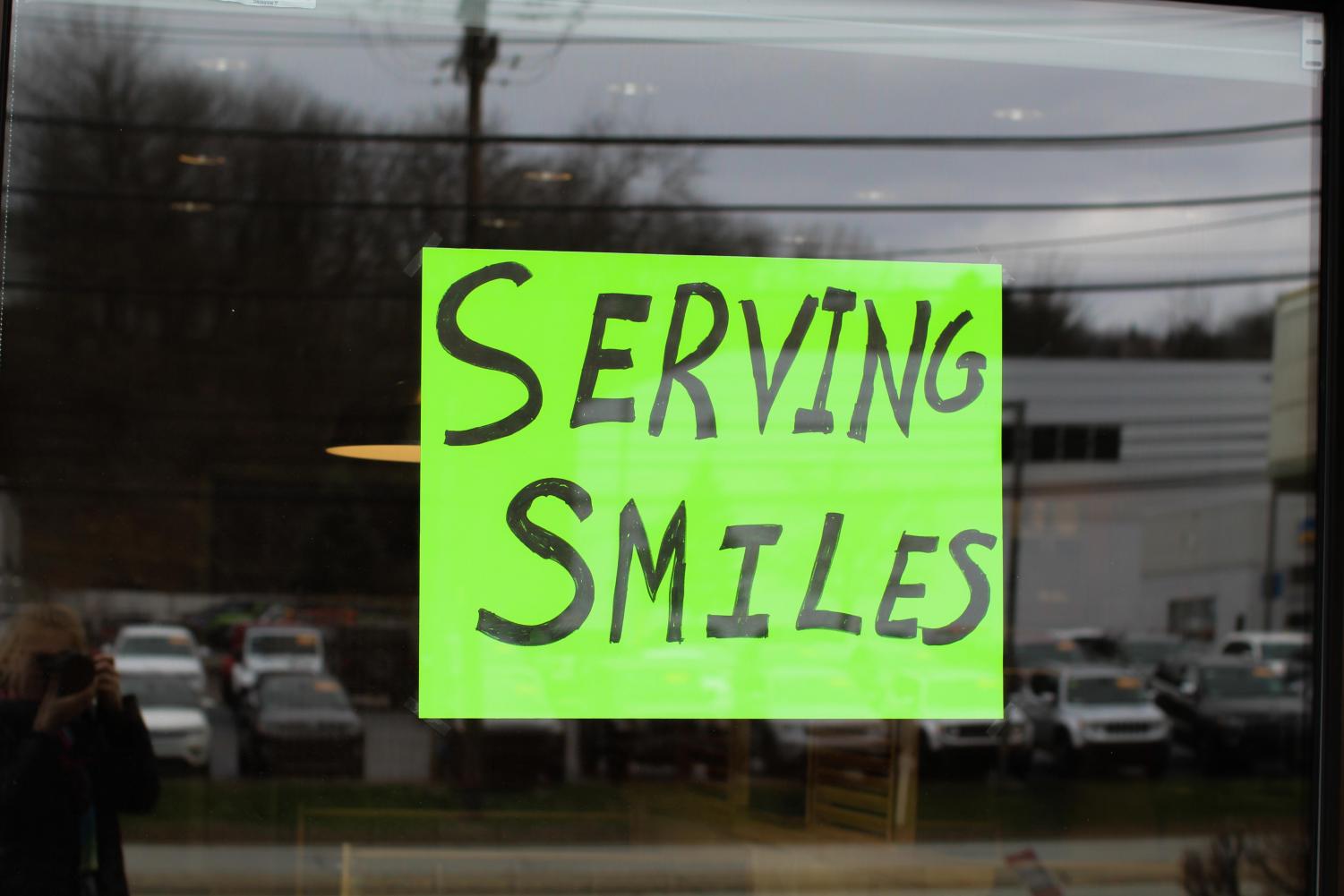 For those students who are still fortunate to hold their jobs, learning to manage impatient customers during a health crisis is only adding to the stress.
"Most of the people that come in are very appreciative that T-Bones is open," Hendricks said. "However, sometimes we get people who are just so rude, despite the circumstances. It's so frustrating when people are like that because it's not our fault that we don't have the stuff they want."
During this hard time, the best thing we can do is remain positive and say thanks to those who are still working to make our lives as convenient as possible.
This story was originally published on The Uproar on March 27, 2020.