COVID-19 lockdown shortens junior's stay in France
Despite sudden departure caused by coronavirus, Kenta Asazu's trip to France was wonderful, life-changing
For most of us, the coronavirus quarantine means a shuttered school, incredibly limited human interaction, and staying locked inside all day. But for junior Kenta Asazu, this pandemic meant crossing the Atlantic and cutting short a once-in-a-lifetime experience. It meant leaving his time as an exchange student in Lille, France, to come all the way back to Austin.
"
After I got home, the flight attendant told us we got on the second-to-last plane that was allowed to come to the United States."
— junior Kenta Asazu
France, being impacted by the virus earlier than the United States, placed a lockdown the day Asazu stepped foot on the plane returning home.
"After I got home, the flight attendant told us we got on the second-to-last plane that was allowed to come to the United States," Asazu said.
According to Asazu, the French stayed calm at first, but the panic increased as they realized their country would become temporarily immobilized. He states that France reacted pretty much the same way as America did to the virus, as far as ordering a shelter in place, setting precautions on businesses and social gatherings. 
Though Asazu had a life-changing experience in France, he said he is relieved to be home.
"My favorite thing to come home to was my dogs and Cabo Bobs," he said. 
Although he missed Austin, he believes his life would be drastically different had he not left.
 "I have become more independent and responsible," Asazu said. "My life would not be a lot different if I stayed."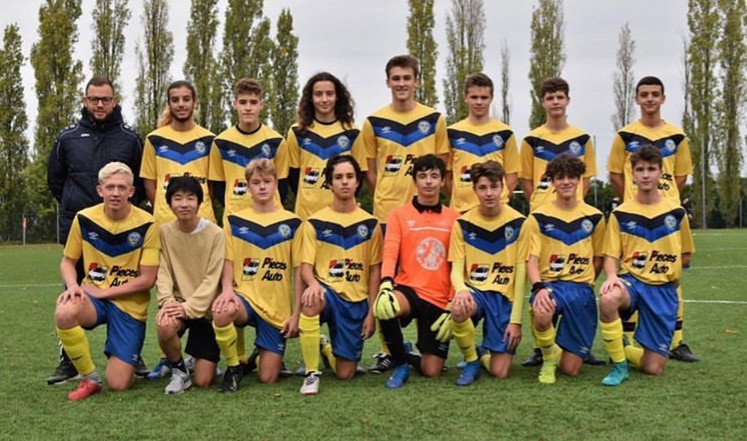 Asazu started out skeptical about moving to France for a year, but decided to go in the end, and, despite having to leave early during a world pandemic, he is glad he did.
He walked into his exchange year in France knowing a very limited amount of French but left with a much wider French vocabulary.
"The biggest takeaway, I'd say, was learning how to speak French," Asazu said. 
In addition to learning the language, he also broadened his cultural understanding.
"It was great learning how the French and how Europeans live and learning what they think of Americans," Asazu said.
He enjoyed participating in soccer, at a club and making new friends.
 "It was a change of pace because unlike the United States, the most popular sport over there is by far soccer," he said. 
Although he expressed gratitude for the host family, he said that the worst parts of exchanging for a year in France were the difference in culture and the food at the host family's home.
"Don't get me wrong, my parents were very nice people and I appreciated what they were doing for me, but I tasted some of the worst food in my life living with them," he said. 
"
The hardest part of leaving was not saying goodbye to any of my friends in person."
— junior Kenta Asazu, on his suddent departure after France went on lockdown to combat the spread of the coronavirus
From these experiences, he believes that he has developed a new set of social skills.
"But because of these kinds of situations, I feel like I have grown more tolerant and accepting of how other people live by the end of the program," he said.  
Sadly, because of his sudden, unexpected return to Texas, Asazu didn't have any time to say a proper goodbye to any of his French friends.
"The hardest part of leaving was not saying goodbye to any of my friends in person," he said. 
During this quarantine, Asazu has been keeping himself busy. One of his activities includes gaming, his games of choice being: Just Dance 2020, Fortnite, and GTA V. Others include baking, cooking, helping around the house and his persistent attempt at making the perfect croissants.
"I've been trying to make a croissant but they keep turning out ugly," he said. 
He plans on helping out in his parents' restaurant, Komé, and improving his cooking skills. Sadly, since returning, because of the social distancing in order, he hasn't been able to visit any of his friends.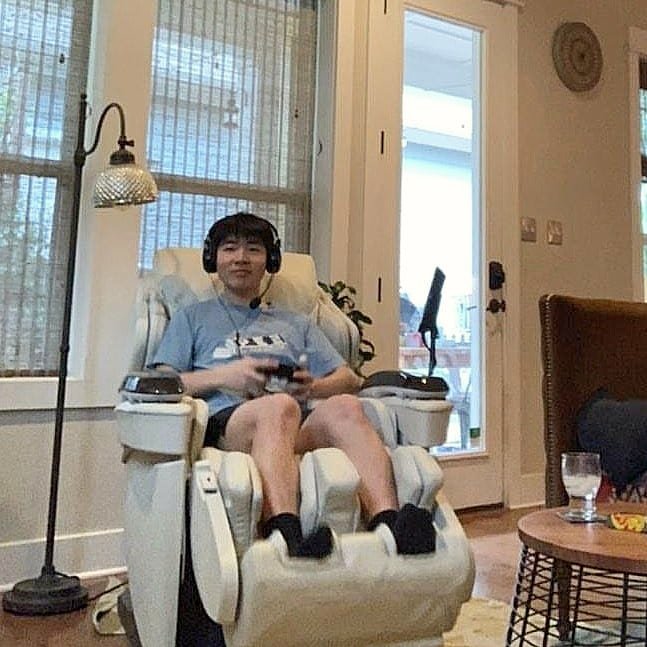 "I haven't seen my friends yet, which is a bummer," he said. "I still talk to my French friends by playing video games with them, and I'm also in a family group chat with my host family." 
Though the thought of doing school work does not excite him, Asazu is looking forward to seeing his friends that he doesn't normally hang out with outside of school and some of his teachers, such as Ms. Smith and Mr. Anderson. 
In spite of his trip being cut short due to the pandemic, Asazu still holds his experience in France as valuable and unparalleled. When asked for advice for future exchange students, Asazu had this to say: "I'd say if you're fortunate enough to have the option, definitely go. You'll learn and experience so much." 
This story was originally published on The Shield Online on March 28, 2020.