Capturing images of Austin in the COVID-19 era
As Austin adapts to living with the coronavirus, one photojournalist documents a culture in transition
By Risa Darlington-Horta, McCallum High School
April 10, 2020
Photojournalist Risa Darlington-Horta hasn't been leaving her house much during the COVID-19 pandemic, but when she does, she is taking her camera with her in a personal project to create a portfolio of images revealing Austin life during the coronavirus crisis. It's a work in progress as the pandemic continues to shape our local, national and international culture, but we are proud to share this glimpse or her portfolio in progress.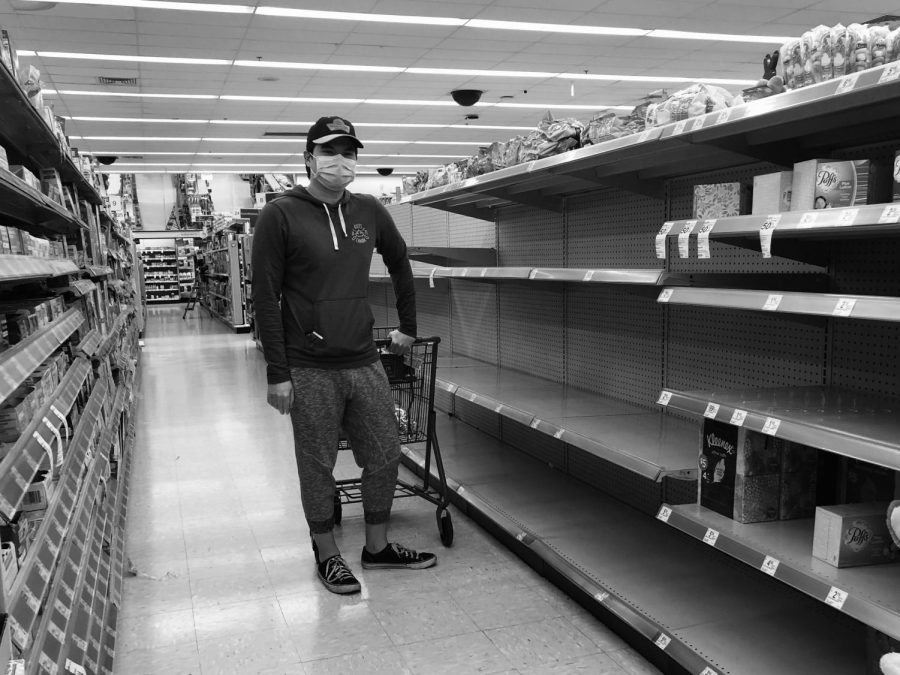 CLEAN PICKED: An unidentified Walgreen's customer wears a mask for protection as he shops on March 14, but the shelves where hand cleaners and sanitizers would be has been picked clean. City officials urged Austin residents to avoid hoarding groceries and buy only what they need. Photo by Risa Darlington-Horta.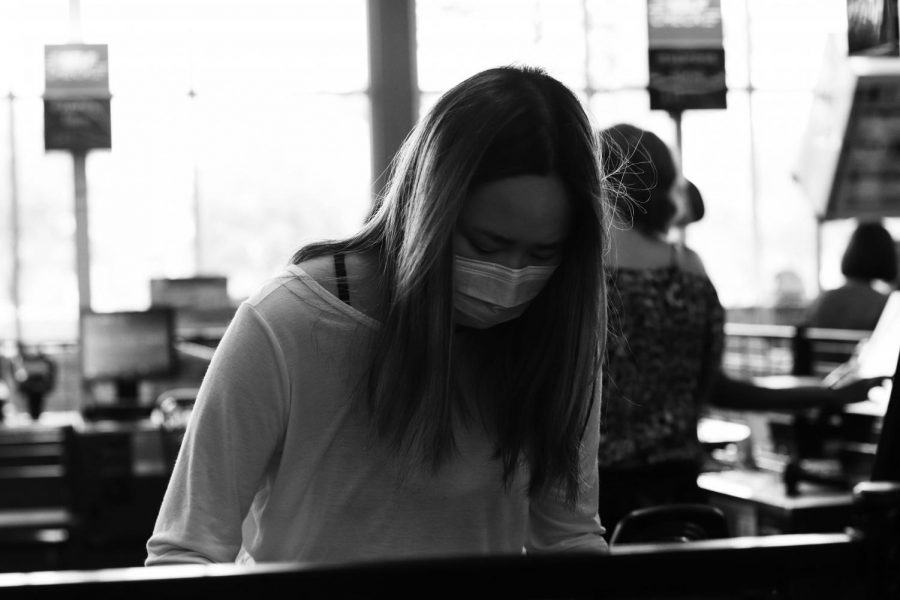 SELF-ISOLATED CHECKOUT: An unidentified masked shopper rings up her own groceries at the self-checkout line at the Mueller HEB on the afternoon of March 18. Many health experts, including Dr. Anthony Fauci of President Trump's Coronavirus Task Force, are encouraging that people wear cloth masks that cover the mouth, nose and face, in public areas. Dr. Mark Escott, Austin-Travis County Interim Health Authority, joined that list when Austin and Travis County adopted the CDC mask guidelines on Sunday. Photo by Risa Darlington-Horta.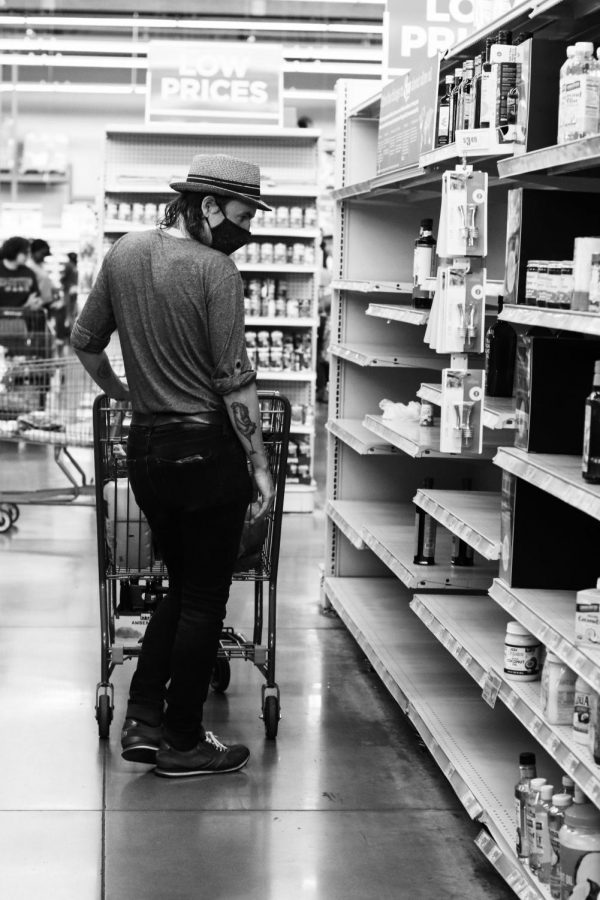 CITY ASKING FOR MASKING: A shopper wears a fabric facial mask while shopping the the Mueller HEB on March 18. The City of Austin and Travis County officially joined the Centers for Disease Control in recommending on Sunday that the general public wear fabric masks over nose and mouth to further diminish the risk of spreading or contracting COVID-19. "This is another piece of a complex process to slow the spread and flatten the curve in our community," said Dr. Mark Escott, Austin-Travis County Interim Health Authority. "While you might otherwise feel well and healthy, we need everyone's help to prevent the potential asymptomatic spread to others who could face more severe symptoms." Escott stressed that wearing masks does not substitute for social distancing guidelines already put in place. Photo by Risa Darlington-Horta.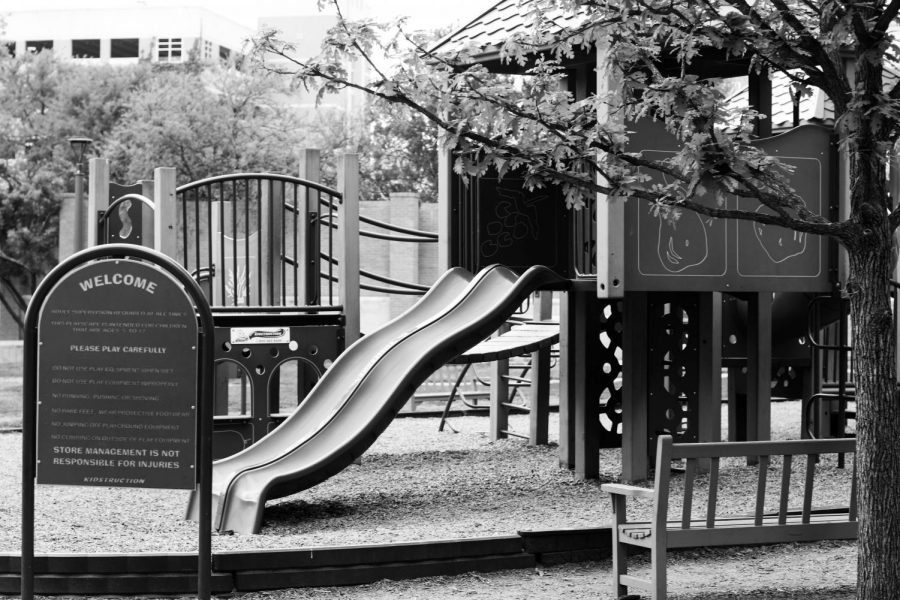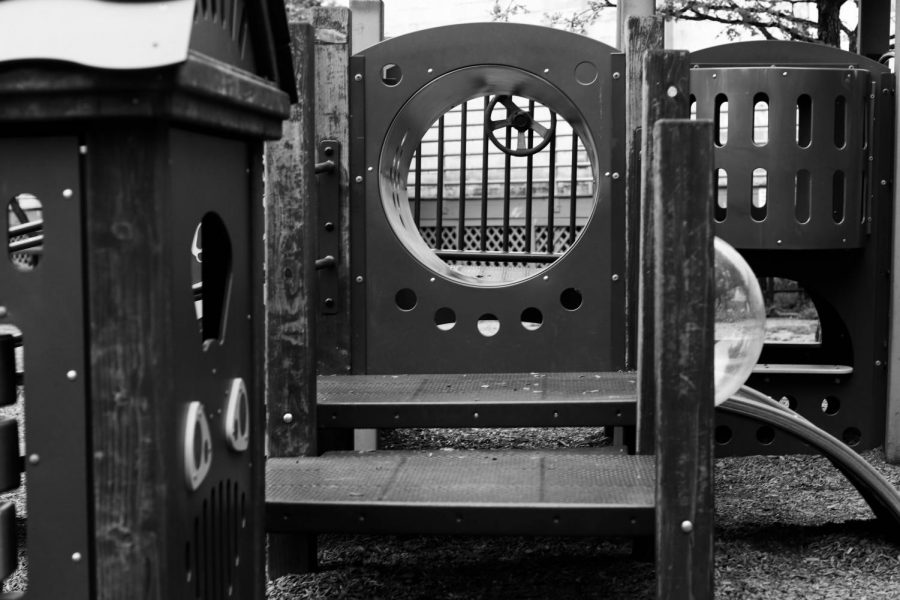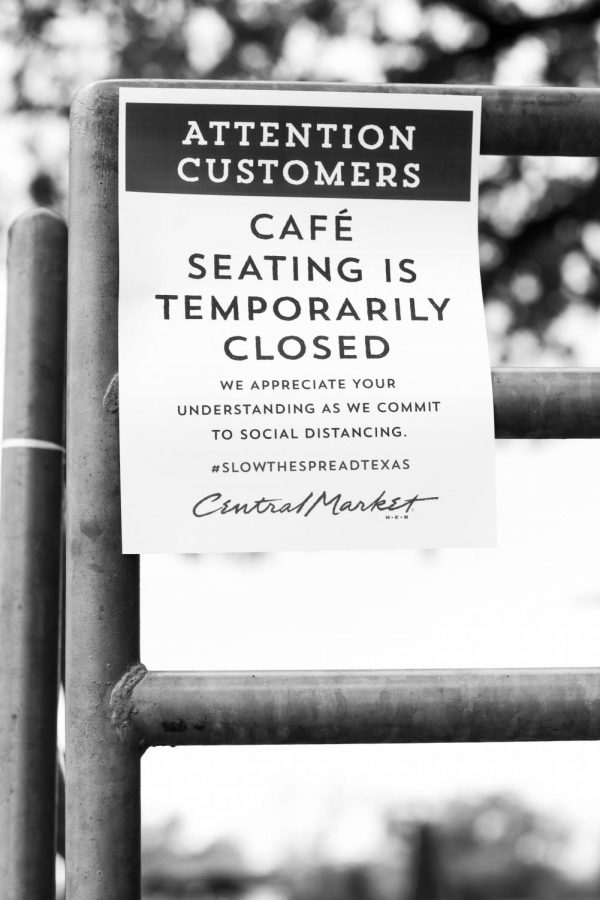 THE ABANDONED PLAYGROUND: Normally swarming with energetic children the Central Market playground is deserted on March 18 due to social distancing and self isolation. This photo was captured a week before the City of Austin and Travis County issued a stay-home order effective at midnight on March 25 through April 13. Gov. Abbott followed suit with his own order on March 31 for all of Texas which runs in force at least until May 4. Photos by Risa Darlington-Horta.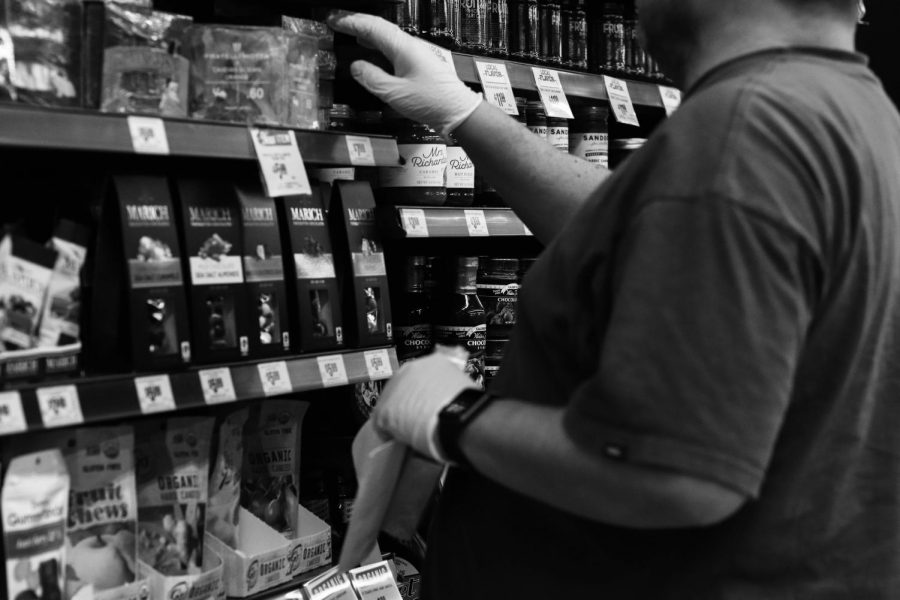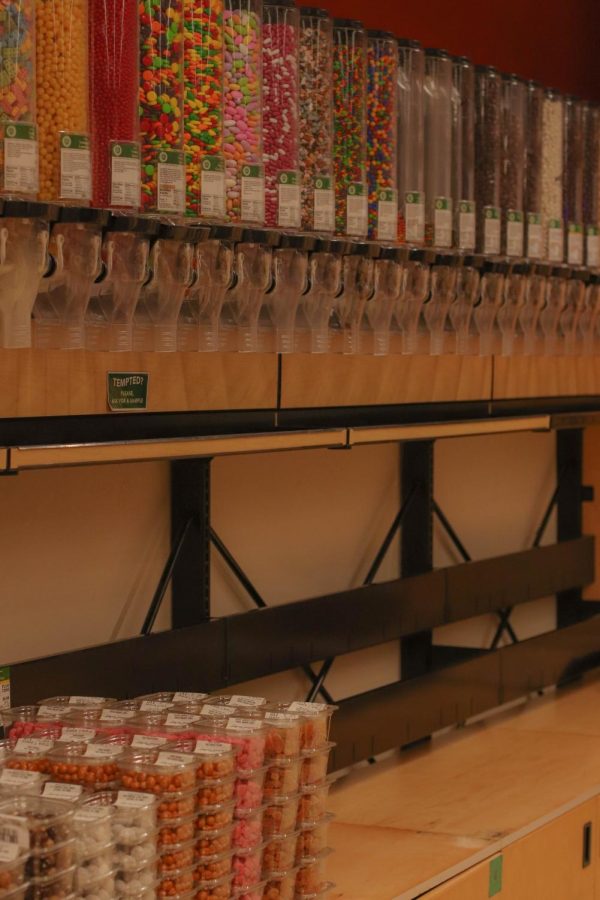 CANDY CRUSH: While many shoppers focused on buying up available toilet paper and cleaning supplies to survive the COVID-19 lockdown, this unidentified shopper stocked up on chocolate. Although Central Market is still open to the public for basic necessities, the stores has boxed away all binned candy. Prior to the pandemic, you could just scoop the candy into a bag and be on your way, but since it is not certain how long COVID-19 can stay on various surfaces, Central Market stopped the practice as a precaution. Photos by Risa Darlington-Horta.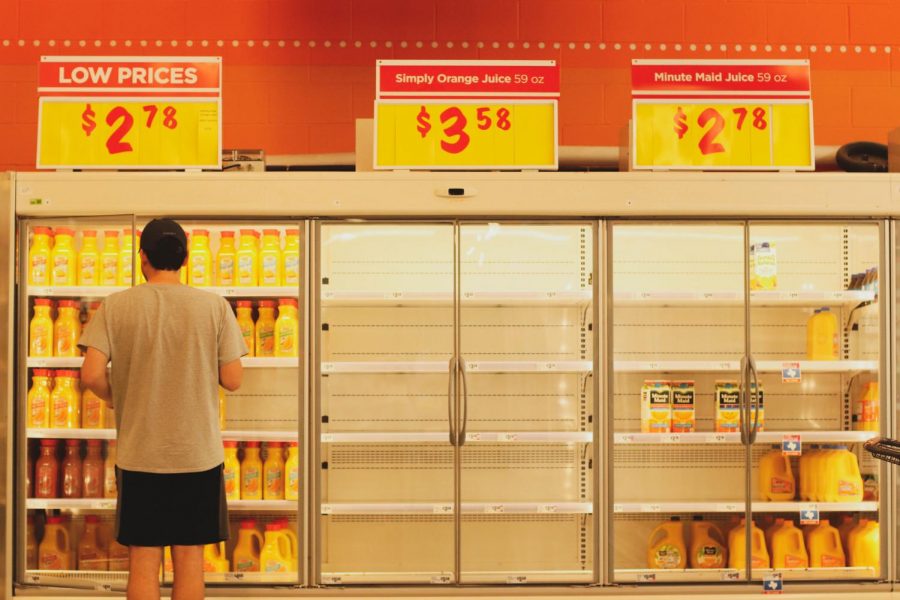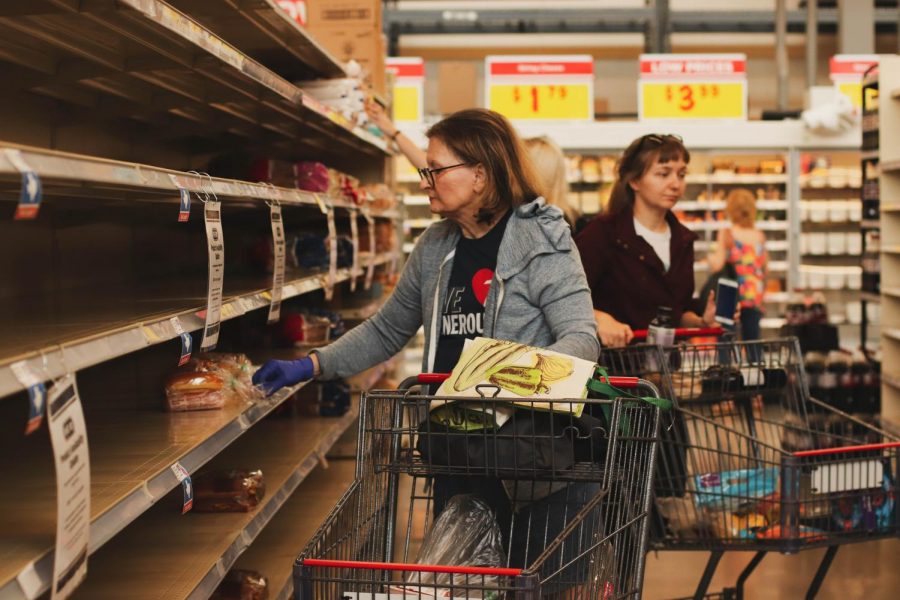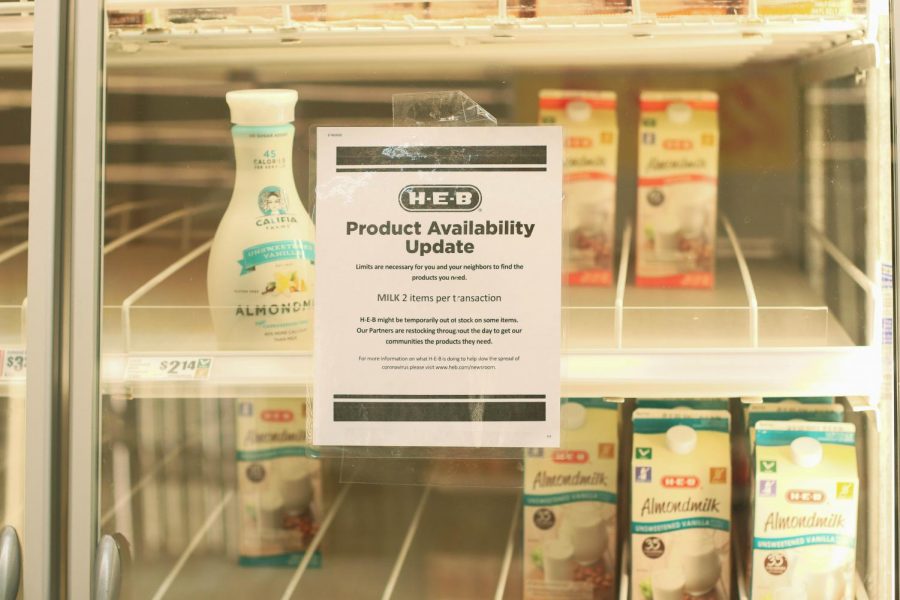 SIMPLY NO ORANGE JUICE: The Mueller H-E-B experienced a run on groceries on March 18 as shoppers scrambled to grab necessities for extended stays at home. The buying spree included an entire aisle of orange juice. Along with the scarcity of orange juice, the shelves were also mostly or entirely devoid of bread and as well as mixes for muffins, cake, bread or pancakes. All the flour aisles were empty.  This unidentified shopper grabs one of the last pieces of bread left in the whole store. While the image of scarcity is disturbing, H-E-B officials have encouraged shoppers not to panic shop by constantly restocking to satisfy their customer demand. H-E-B posts product availability to its website. Mayor Steve Adler has urged citizens to buy only what they need to allow other people the chance to buy the supplies that they need. Photos by Risa Darlington-Horta.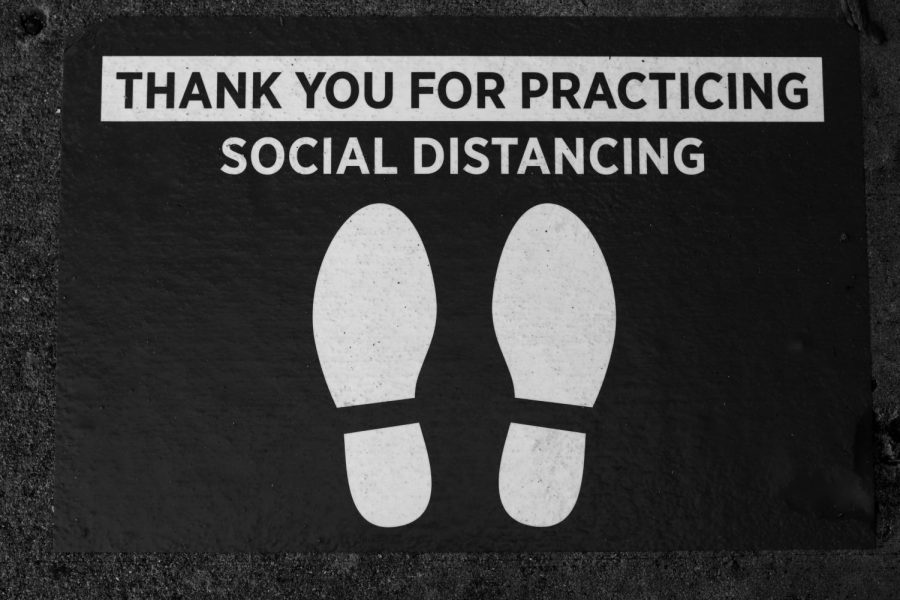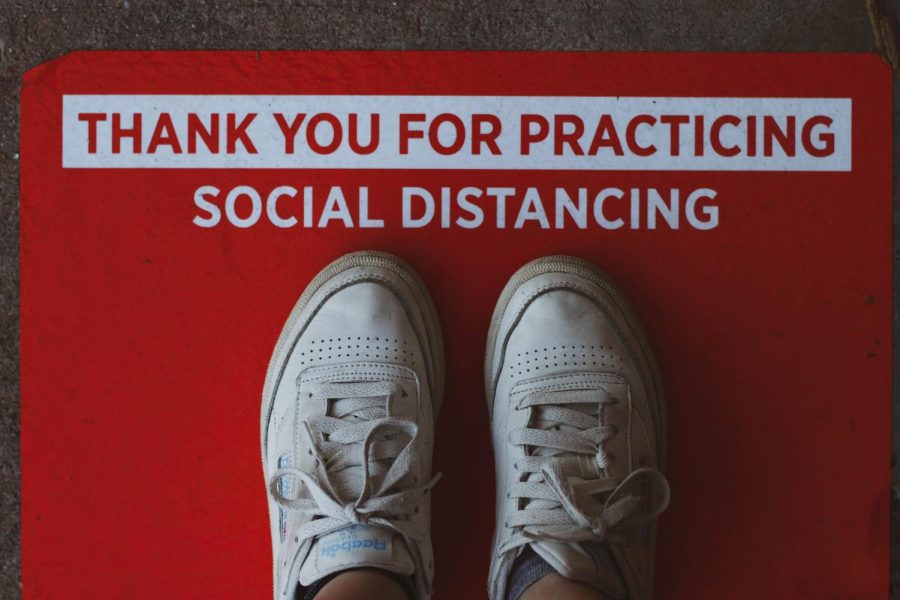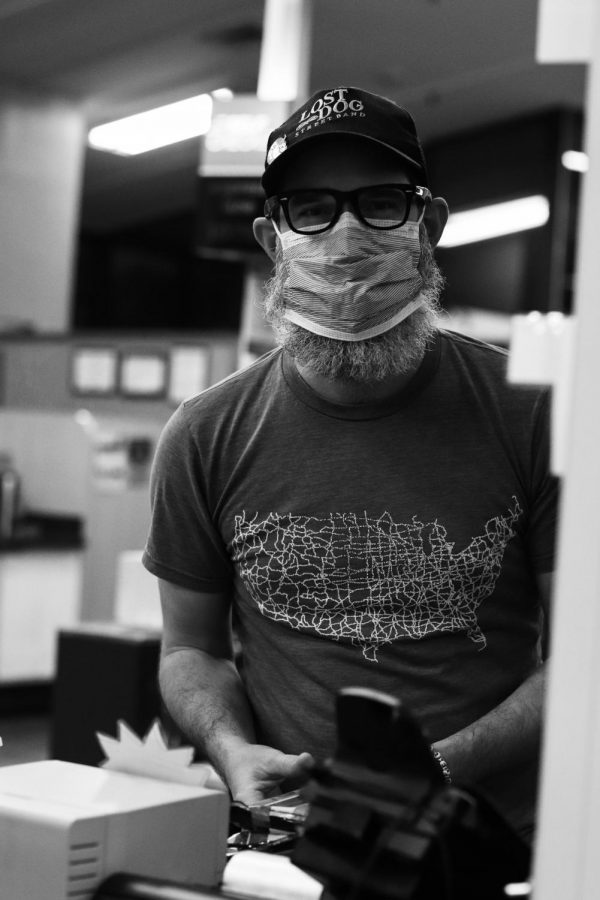 SPEEDY SPREAD: On March 24, city and county officials issued a stay-home order to blunt the spread of the coronavirus. Local stores have also taken action to keep customers safe and stop the spread of COVID-19, At H-E-B, only about 10 customers were allowed in a store at one time, and the store placed foot marks outside the store to help customers maintain social distance (six feet away) from the next person in line. Photos by Risa Darlington-Horta.
This story was originally published on The Shield Online on April 9, 2020.