Quiet Halls and Longer Days
Admin, teachers have adjusted to the many challenges of online education
By Rachel Kuntz, Powell High School
May 22, 2020
First, the cancellation of sports practices and activities.
Next, a three-week spring break.
And then, the cancellation of all spring events and the transition to remote learning.
No one could have prepared for where we are today, bringing worries of the repercussions that follow.
Despite students learning online and schooling from home, the Powell High School staff have recently had the opportunity to go back to their classrooms and offices and go on with their school days – without the students.
Guidance Office Administrative Assistant Mrs. Tammy Thiel has normal but less interrupted days at PHS. Mrs. Thiel's position makes it more challenging to be able to relay information to the students and plan events without the one-on-one interactions.
"I like working in the counseling office because I like working with and helping people," Mrs. Thiel said. "This new adaptation is hard for me because I spend 40 hours a week in my office pretty much by myself. I also worry that everyone is getting the information that they need in order to be successful."
Despite the difficulty in planning events and the unknown factors that come with it, Mrs. Thiel stays open-minded about the situation.
"The unknowns about the virus and the future makes it hard for people to plan," Mrs. Thiel said. "All of these things can make it difficult for people to cope with everyday life and they shut down or act out. We have to keep in mind that these changes are affecting everyone in the whole world so we are not dealing with this alone."
Dean of Students and Activities Director Mr. Scott McKenzie's days at school are dissimilar preceding online schooling.
A 'crazy dream?'
Mr. McKenzie typically preps for home events and oversees activities that travel to competitions. Now, he helps with tech issues for staff and students as well as working with state committees to plan activities if this pandemic rolls into the 2020-21 school year.
"I would have never guessed that I would see the day when our entire school would be shut down for months and that all students and teachers would be working exclusively online," Mr. McKenzie said. "It feels like a crazy dream, and I am going to wake up and it will be March 13 and all is normal."
With the given circumstances of COVID-19, teachers have to work harder to teach students without in-person communication as well as make decisions on what students need to learn.
"
I am proud of our school, from the custodians to the students to the teachers. We will weather this storm [and] we will be stronger because of it."
— Mr. Scott McKenzie, Activities Director and Dean of Students
"As I sit in on various department meetings, I have noticed that the teachers truly enjoy that time together; they like to visit as much as the students do," Mr. McKenzie said. "As for elective and core areas, I watch many of our elective teachers bring materials to the front of the school multiple times a day, so our students can continue hands-on learning as much as possible. I watch our core areas sift through mounds of information, trying to thin things down so that students are getting the essential information."
Remote learning has been seen as a stepping stone in the growth of the PHS education system.
"This experience has definitely justified my premise that we need school to take place in a building for the vast majority," Mr. McKenzie said. "This pandemic has affected learning, no doubt about it. Education has been watered down at this time to make ends meet. I am proud of our school, from the custodians to the students to the teachers. We will weather this storm [and] we will be stronger because of it.
"I hope that when Aug. 25 rolls around, PHS [will be] buzzing with students and faculty. I bet everyone will be excited to get back to the normal grind and appreciate learning face to face."
For Principal Mr. Tim Wormald, the school has been too quiet without the students.
"Being able to interact with some staff has been great, but I really miss the students," Mr. Wormald said.
'Creative' elective teachers
Elective teachers lose their ability to have their one-on-one interactions with their students.
"Our staff has transitioned fairly well to remote learning, Mr. Wormald said. "Of course, it was easier for some than for others. Our CTE and other elective teachers are having to be very creative with how they deliver instruction. For example, Mrs. Laursen has worn a path in the commons floor delivering food baskets to the front door for her students to pick up.
"Obviously, students taking hands-on classes like welding, woods, foods, etc., are not able to get the same kind of experience that they would have in the building working directly with their teachers. Most are still plugging along pretty well, though."
Now, teachers have to shift gears in their ways of teaching, a learning lesson for both them and the students.
"Students' primary means of learning up to this point has been through the auditory modality," Mr. Wormald said. "They are used to hearing their teachers and classmates talk about content. With the shift to Canvas, students are having to learn differently."
Some students are doing well with the new adaptation, and others struggle and need more assistance and support.
"We're doing what we can to support those students who are struggling," Mr. Wormald said. "Just as we see varied levels of success in a traditional school setting, we are seeing varied levels of success with remote learning.
With the current situation, Mrs. Thiel and other staff remain optimistic for the end of the 2019-20 school year and the experiences gained from remote learning.
"We cannot worry about things that we do not have any control over or wallow in self-pity," Mrs. Thiel said. "It is best to focus on the positives and have compassion for others during this unusual time. Every day I am reminded of my favorite advice from Christopher Robin to Winnie the Pooh: 'remember you are braver than you believe, stronger than you seem, and smarter than you think.' We will get through this difficult time and come out on the other side stronger."
Online 'limitations'
Science teacher Mr. Scott Smith, who earned a Masters from Mississippi State, did so through online education.
"There are limits on what can reasonably be done online," Mr. Smith said. "Building on previous knowledge works fine, but instructions on new material are more difficult. I have no idea how elementary teachers are teaching non-readers to read.
"Some students obviously are sticking to their regular school schedule every day and are finding they spend much less time per day with school. Others view it as homework and discount they were in school for 7 ½ hours Monday-Thursday and five hours Friday. Those students are feeling overwhelmed by the extra work because they view it all as homework. Some students aren't recognizing the need to get out and exercise like they normally did … and kind of hit a wall in April."
Mr. Smith added said the impact on students has varied.
"Using some education jargon, it is fine for essential standards, but going deep is tougher," he said. "Motivated kids do a good job of working to take it deeper, to a degree. The timing at the end of the year really seems to have most kids just trying to get through it as painlessly as possible.
"Some students have improved, some have gone downhill a bit. Some kids that struggled with the in school pace have blossomed online while others in the same boat are still struggling. Seniors seemed to have gotten into Stage 4 senioritis much earlier and much worse than usual. For too awful long and have done a decent job of catching up when they did come back online. I don't think that is the normal for most teachers, I have been fortunate to have really responsible kids.
"Going online has a place and there wasn't much choice in this instance. It caught everyone off guard. If we ever have to go back to it, teachers will be more prepared and I believe that we will be able to do a better job of getting kids set up to continue learning if there is a next time."
Time management challenges
Special Education teacher Mrs. Kallie Papich said face-to-face education has its pluses and that time management can be a challenge for some.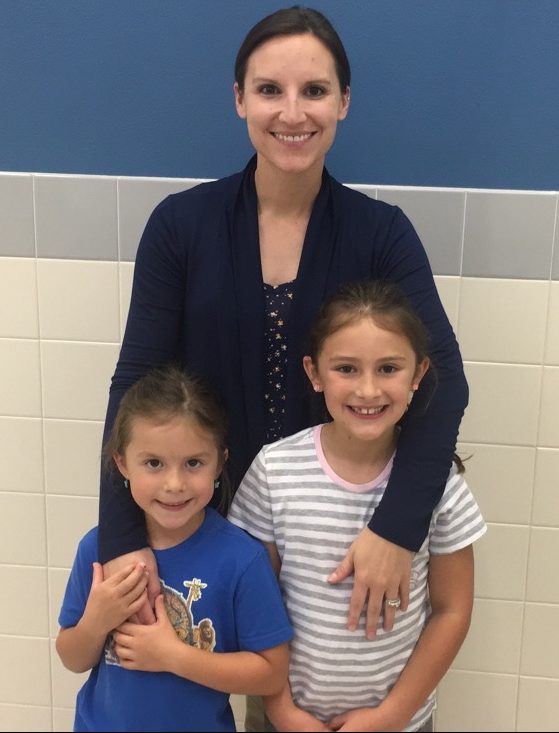 "I'm glad students are still able to excel, but I personally love being in the building with all students and staff, and feel that is how I teach my best," Mrs. Papich said. "​I think that most achieving students are continuing to work hard, although it can be very difficult for those who aren't used to setting and following their own schedule.
"Having to physically get ready and get to a different environment mentally prepares a lot of students to learn. I think that having to create that divide while you could be sitting in your living room in your pajamas can be difficult. It takes a lot of discipline to thrive while working more independently, and I do have concerns for those who find it more difficult to structure their time wisely. I am really looking forward to the fall and the start of another "normal" school year."
This story was originally published on The Prowl on May 21, 2020.