A musical response to COVID-19
For Mac musicians, the shelter in place order caused by the coronavirus has inspired a seven-week virtual jam session
By Scarlett Houser and Olivia Capochiano
May 28, 2020
It has been seven weeks since the Shelter in Place order has been given. Seven weeks since Texans have had the collective realization that we are now left to our own devices on how to spend our lives. For the musicians of McCallum and beyond, it has been a golden opportunity to do what there is often little time to do: practice and create more music.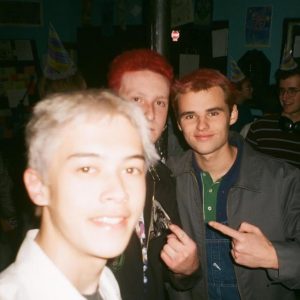 McCallum musician Marlee Foster, who uses the stage name Merlin, has embraced the change. Instead of simply enduring being locked at home, Foster has turned quarantine into a creative convenience. "I've had a lot more free time. Whenever I have an idea for a song, I can just start working on it. I've been able to work more on my style and find new influences for my music," Foster says. "I've been working on more R&B stuff."
Mac musicians have also been working on expanding their skill set to music production, and hope to be able to release music from home. Foster has even continued to record professionally (with the proper safety precautions).
"Recording studios in Austin are still operating," Foster said. "Luckily, whenever I'm in the studio it's only me and two to three other people, so we can keep our distance."
Of course, as everyone has discovered, quarantine has its own set of disadvantages. Due to the self-isolation, Foster has found it difficult to get guidance from their peers.
"It's hard not having all the people at McCallum, though, because if I needed help with a guitar part or something I could just ask a friend to figure it out with me."
Cleverly, Foster has found a solution…
"I've been having fun doing virtual jam sessions with some of my friends where we just share the songs we've been working on together."
Isobel Buffum-Robbins, a junior, attends these "virtual jam sessions."
"We have a lil' group where we all get together and play each other music we've been working on, and because we can't do it in person we've been groovin' on FaceTime," Buffum-Robbins says.
As for her own music, Buffum-Robbins has been able to write more songs with all her free time, including one about missing her friends, although she describes it as "just messing around."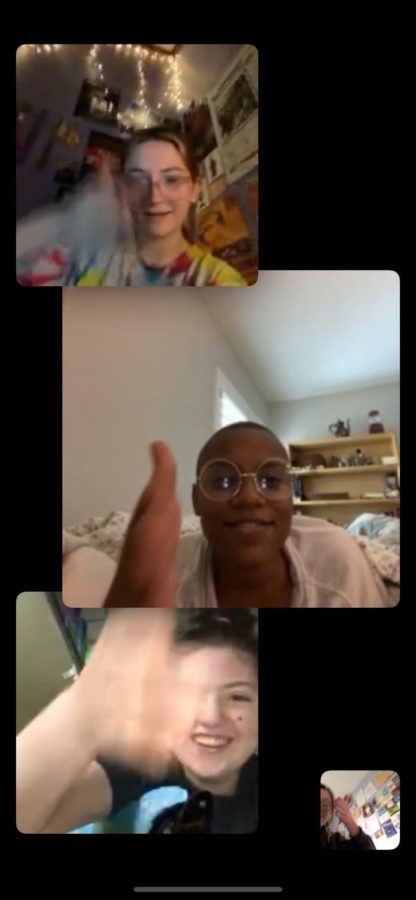 For other artists, musical projects can finally be finished, and many have been avidly releasing their polished efforts into the world. With new albums from bands such as The Point, singles released from senior Jazz Aguilar, and an EP from senior Miranda Lewis, it is safe to say that there has been a surplus of songs to listen to for all of the music lovers at McCallum.
For Aguilar, the quarantine has been a great chance to work on songs, and not to mention, release her song "Kamikaze," onto platforms such as Spotify and Apple Music. Aguilar recorded "Kamikaze" around March, with Electric Factory records with Flip 45 bandmates Riley Edwards and Isabella Demoss, along with senior Ian Clennan on the drums.
You might recognize the Weezer and Tracy Chapman-inspired tune from when it was played at Valentine's Day Coffeehouse. Since releasing "Kamikaze," Aguilar has been "writing daily" and polishing new songs in preparation for a full album: Distant. She also plans to release a music video for "Kamikaze" once COVID-19 is regulated enough to "allow [her] to work."
Miranda Lewis has released her first EP, titled "2345," under the stage name Blue Hare. Her EP has four tracks, which can currently be found on SoundCloud. Quarantine has played a part in the production of the EP, as it has given her a chance to "make way more music." Lewis's music has been inspired and influenced by a multitude of artists through the decades, including "early '90s" Cat Powers and Nick Drake.
Along with immersing herself in her favorite music and releasing her new EP, Lewis has also released two music videos to accompany her songs "Shoebox" and "Pendulum."
The videos are filled with fuzzy twisting shots that add to the atmosphere and vibe of the song specific to the video. The video for "Shoebox" features wide focus shots of a sepia-toned countryside, a starry night, and the trailing lights of a highway at night.
True to its name, the "Pendulum" video includes a long exposure shot of a pendulum swinging across the frame. The artist herself sits behind the swinging necklace, against a black background. For Lewis, the music videos are another way of expressing herself, and she describes the videos as being "a really fun process for me. I just like seeing how things come together, plus I'm really into film so it's a version of that."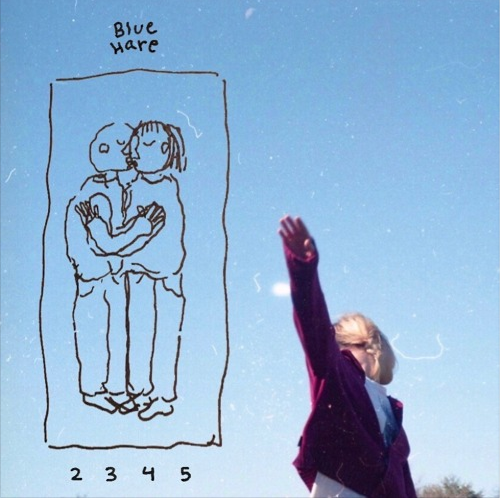 "Ihop" is the title of The Point's new album, which is on platforms such as Spotify and SoundCloud. The breakfasty-sounding album happens to be written specifically about what one might call "the quarantine experience."
Band member and McCallum senior Jack Montesinos describes the album as being "solely inspired by the lockdown and isolation away from people we love being around." Montesinos especially misses the time spent at bandmate Joe Roddy's house to work on music, saying there's "nothing better than that."
But what the band misses the most is being able to play live. The band created their newest album by sending each other recordings of themselves playing and singing.
"Joe mixed the album after we finished [the recordings] to release," Montesinos said.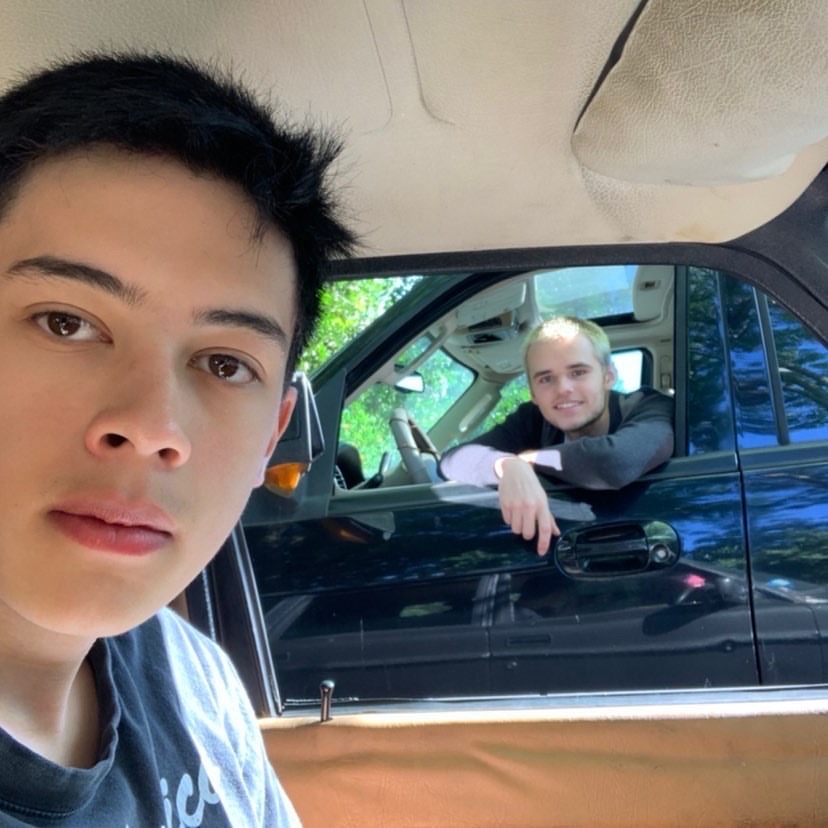 Despite the sadness around missing friends and the general freedom of being outside, Montesinos has had a chance to experiment with listening to and writing with new styles of music. Montesinos has been writing songs with his newfound inspirations, in which Roddy has been playing some piano parts. Montesinos hinted that his experimentation "might even make an album idea for the Point."
What can be taken away from these artists is that quarantine is not a pause on regular-life, but just an obstacle that can be worked around and perhaps, in The Point's case, something from which to draw inspiration.
Give some of this new music a listen, and maybe you'll find yourself writing your own ballad (or anthem) about quarantine!
Listen to Merlin's previous music here.
Listen to Jazz Aguilar's "Kamikaze" here.
Listen to Blue Hare's new EP here.
Listen to The Point. and their new album here.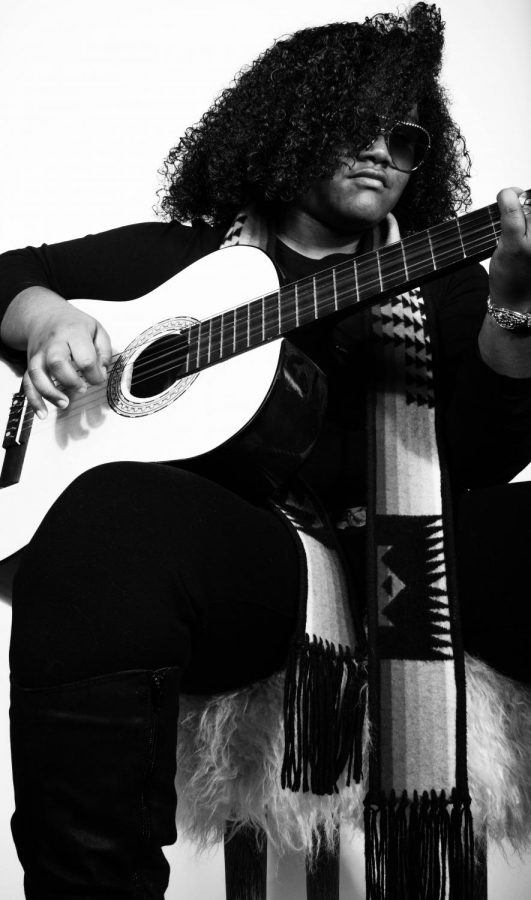 This story was originally published on The Shield Online on May 26, 2020.