Madelynn Niles
Coach Amaro just wanted some enchiladas.
He was the new guy on the block in '99, and didn't know anyone in the area. So when a man approached him about his football team at the little old bowling alley, he didn't think much of it.
Who was that guy? He asked one of the workers there.
Oh, he's the owner of Dart Bowl.
Tucked beside McCallum on Grover Avenue, the old school, 32-lane bowling alley had been an Austin icon since it got the ball rolling in 1958, not stopping until two weeks ago. The legacy passed from owner Harry Peterson to his grandson John Donovan, who partnered with Betty Ray and her husband Jerry, the man Amaro had just bumped into at the bowling alley.
"So turns out he wasn't a recruiter," Amaro said with a laugh. "He was the owner that was also on the Board of Trustees at TCU. From then on, Mr. Ray and I became pretty good friends."
Amaro began to form more friendships with a collection of characters at the local alley when he brought his bowling classes there  — which happened to be every weekday.
"I got to know a lot of people there," he said. "Sometimes I'd go down there when we had Christmas vacation or something like that. I'd go early in the morning, and there was a group of old guys. I called them The Council of Elders."
According to Amaro, the Council included a World War II veteran who never married, an old fisherman full of stories and a retired postman who knew everybody in Austin.
"I used to tell the coaches at McCallum, you need to come over here and meet the Council of Elders, these guys will tell you about anything you wanna know," Amaro said. "You got a question? Go to the Council of Elders. How to buy a car? How to invest your money? If you're in love, what to do? Talk to the Council of Elders."
On the weekends, the Council would huddle about around tables and drink their free coffee, telling and retelling tales. When Amaro's wife asked him his plans for days off work, he would simply reply: "I'm going down to the Dart Bowl to see my friends."
"They'd tell their stories and I'd listen, because it was interesting," he said. "They would love to have me along. They'd ask me 'Hey Coach, how is your wrestling team?' or 'How's your football team?' They always would tell me 'If you need something, just let me know.'"
"A matter of fact, I became one of them three coffees in. They started giving me my free coffee and I said 'Hey, guess I'm part of the group now."
As for the school days, Amaro would visit at the sound of the 12:35 p.m. bell.
"I'd sneak off at lunch to the Dart Bowl Cafe," he said. "It would be packed, and I'd go in and they would say 'Coach, what do you want?' and I'd say 'Give me the usual.' They would say "You want chicken fried steak, green beans, salad…' they would just name it all. They would feed me. It was like being family."
The regular bowlers, too, became friends of Amaro.
"You'd have some pros that would bowl there and they'd say 'Hey coach, you tell this young lady or young man to do this and they'll bowl better,' or things like that," he said. "Sometimes they'd even step in and teach them."
For Amaro, the words 'Dart Bowl' became synonymous with family.
"It was a place where people felt at home because of the hospitality," he said. "It still chokes me up today. Hopefully, I'll see these friends, these people I've met. The Dart Bowl staff there told me 'Coach, we'll keep in touch.' I told them I don't do Facebook or any of that stuff, my wife does. They said 'We'll find ya, some way, somehow.'"
"I've got another adventure, and I don't know what it is, but I guess we'll find out," he said. "But like anything else, all good things must end. And things will get better."

'Everyone would cheer for each other'
Olivia Linscomb could barely throw a ball when she joined the McCallum Bowling Team.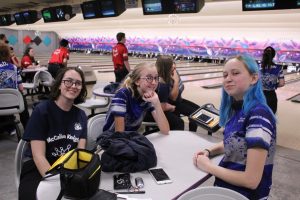 A sophomore student on the hunt for a P.E. credit, Linscomb was aware of the bowling team, but hadn't knocked down any pins since she was young enough to use bumpers. 
"I hung out with some of my friends at Dart Bowl once and when we played a game for fun, I did surprisingly well, so they all convinced me to join," she said. "I was terrified."
Linscomb's nerves didn't last long. 
 "As soon as I got there, everybody was super nice and they helped me a ton," she said. "We would just hang out, and we liked spending time with each other."
Many laughter-filled practices and shoe returns later, Linscomb sat with her friends at Dart Bowl, huddled together between two tables with girls from Hendrickson High School's team. 
"There were only two girls teams, so it was just us and the Hendrickson team for games," she said. "Every time we went up and had our turn, everyone would cheer for each other, and we would just joke around."
Linscomb says she'll miss the bowling alley, but not just for the lanes. 
"Whenever I go to the Pflugerville bowling alley, it's all modernized with touch screens and all that," she said. "But at Dart Bowl you have the really old chairs, tables, the little control pads for screens, and it was great seeing the same faces every time."
"I loved it.
'Dart Bowl provided the opportunity for [my students] to flourish, and they loved it.'
When Steven Strong saw the beaming smiles of his special education students knocking down pins, he knew how special of a place Dart Bowl was.
But, really, he knew much before then.
"I lived in the same house ever since I was 3 years old, in the neighborhood near Dart Bowl, and it was the first bowling alley that I remember going to," he said. "I learned how to bowl there, even as a little kid who didn't know to bowl correctly." 
When he got to McCallum in 2009, he started going every day. 
"I grabbed some enchiladas when I'd go after school with friends, and then I found out it was a PE credit to take bowling, so I got into that class," he said. "That's when I got a lot better at bowling and realized that I could be decent, because I was doing it every day."
Even after graduating, Strong continued going to Dart Bowl. That's when he saw the other side of the magic: the teacher's standpoint. 
Working with the special education program at Webb Middle School, Strong brought his students to the lanes every other Thursday.
"The smiles and energy that it would give our kids, to be able to go down and hit pins, and for us to see their excitement and see that they were proud of themselves, which was something we really pushed for, was something we loved," he said. "Dart Bowl provided the opportunity for them to flourish, and they loved it."
The final Friday at Dart Bowl marked Strong's last visit to the alley, and it, too, holds a special place in his heart. 
"It was like a piece of pre-2020 for a bit," he said. "Everyone was happy and laughing and in their own groups and tables, but still cheering on the person next to them that they don't even know, saying good job when they got a strike. There was a sense of normalcy."
When Strong went to pay at the end of the night, he asked the cashier, what's next?
She shrugged.
"I told her that I had been going there and went to high school across the street, and she asked me what year I graduated, and I said 2013. She said, 'Well, I've been here since 2002, so I've probably yelled at you a couple times before.' I said 'Yeah, you probably did end up yelling at me, and I probably deserved it.'" He laughed. 
"I think it's important to honor and respect and appreciate Dart Bowl, but also to realize that there are human beings behind it," Strong said. "They now might need our support. Just always remember to lend a helping hand if you have one. Cause there are always people that need it."

'It was where we ended our time together, where we said goodbye to adolescence.'
Rachel Barish couldn't wait for Grad Night.
A 10 p.m. – 6 a.m. blur of teenage absurdity, the famed McCallum Grad Night lock-in was held yearly at Dart Bowl in the early 2000s.
"It was such an iconic part of school that you didn't get to do until you graduated, and you would hear so much hype up about it," Barish said. "It was where we ended our time together, where we said goodbye to adolescence and had one last chance to be McCallum High School students."
But even in the years leading up to her graduation in 2010, Dart Bowl was, for Barish, synonymous with high school.
"You wouldn't even go for bowling purposes all the time, it was just to hang out," she said. "It just is McCallum. I know it's an Austin institution, but even the LBJ kids at the time knew it was a McCallum spot, always that kind of vibe. It felt like home."
Barish says she'll miss the games and grilled cheeses with pickles (which she feels were totally underrated), but what really stuck with her was the old school ambience of the alley.  
"The whole part of town around McCallum has changed a lot, the businesses are a lot different," she said. "It's not as mom-and-pop-y as it used to be, and Dart Bowl is really that kind of old Austin experience."
When she found out about the closing, she immediately texted her friends from Mac.
"It's the end of an era, for sure," she said. "I've forgotten teachers' names, and I've forgotten a lot about high school, but Dart Bowl is one thing I definitely haven't."
"I feel like it's a memory I will have my whole life."
'Dancers aren't the greatest bowlers.'
Ms. Nat's first family memory in Austin was an evening at Dart Bowl.
New to the McCallum dance program in 2016, she didn't know what to expect when she heard about the annual Bowl-A-Thon fundraiser for Mac's student-directed concert. 
It soon became something she would look forward to each year. 
"My first Bowl-A-Thon was one of the very first things that we did as a family together in Austin," she said. "It was such a fun atmosphere."
With dance students receiving pledges-per-pin knocked down, the night became a tradition for everyone involved in the program. 
"As dancers, we don't get to spend a lot of time just having fun together, because we're usually working on shows, so it was a great experience," Ms. Nat said. "A lot of the parents would also come and so it was a chance for them to bond as well."
"Dancers would get pledges, or they could just get flat donations, because, let's face it, dancers aren't the greatest bowlers," she added with a laugh.
When she saw the announcement of their closure, she thought back to her time spent there, grateful for the memories with both her family and the dance community. 
"It was such a nostalgic place for everyone," she said. "It was part of the McCallum culture."

'It just brought people together.'
For Elena Rangel, birthday parties, promotions at work or a retirement all meant one thing: a trip to Dart Bowl.
"It's been a family tradition to go for special occasions," she said. "Me and my cousins would always play PacMan and air hockey in the arcade while the parents bowled a round."
When asked her favorite part of the Dart Bowl experience, Rangel's answer was, without a doubt, the cafe.
"That's kind of how we know the Dart Bowl," she said. "We knew the people running the cafe. My grandfather knew the chef Peggy really well, and my brother used to work as a cook there when he was around my age, so he knew her really well too."
Enchiladas, Rangel noted, was her favorite dish by far. 
"One of the classics," she said.
She immediately texted her family when she heard Dart Bowl was closing.
"We were really sad to see it go," she said. "It was an amazing place, and it brought a lot of people together — from coaches to kids to students, and also just families that maybe haven't seen eachother in a while."
"It just brought people together."

'As I was born [my grandpa] was like, "Alexa, try these enchiladas!"'
Alexa Fannin can't remember a time she hadn't been dining in the Dart Bowl Cafe with her grandfather.
"Even before I was born, my grandpa went to Dart Bowl," she said. "He knew the owners of the cafe really personally, kind of like family friends, and as soon as I was born he was like, 'Alexa, try these enchiladas!'"
From that moment on, the pair had gone back almost every week, with Fannin growing up on the Tex Mex
excellence. 
"It was more than just eating," she said. "It was like connecting with the family again. It was more than just, ya know, pay me and go bowl. It was connections."
After graduating this year from McCallum, Fannin can still recall the days of her post-freshman year Dart Bowl celebrations and after school memories — times that she and her friends still cherish today. 
As soon as she heard they were closing, she called her grandfather.
"Unfortunately I couldn't make it, but he did get to have his last plate of enchiladas" she said with a smile. "I think that just because it's closing, you shouldn't close the memories. They're too good; they're something that I will always think about."
"It was so much more than just a bowling alley."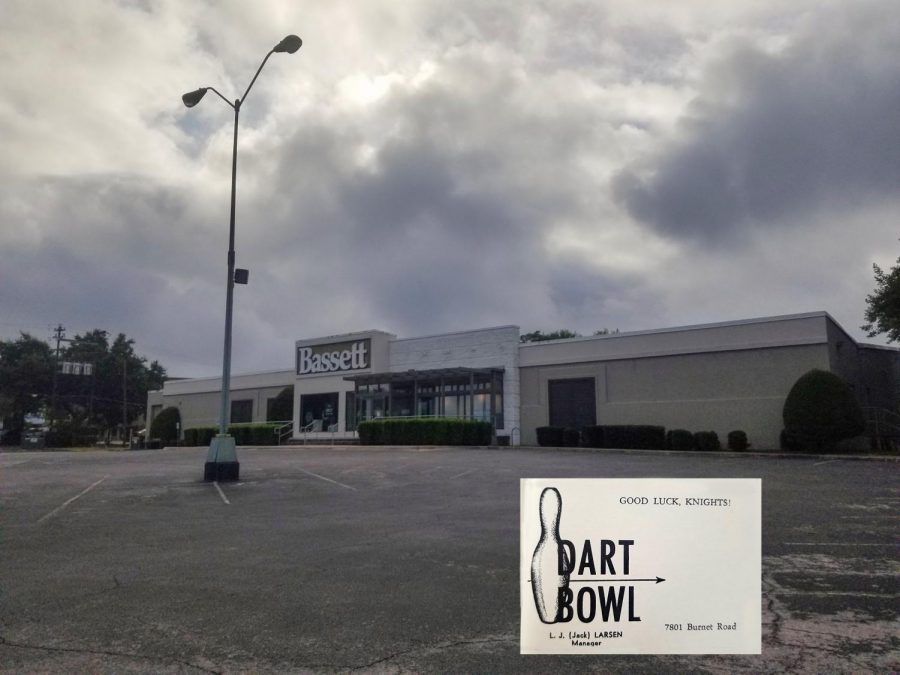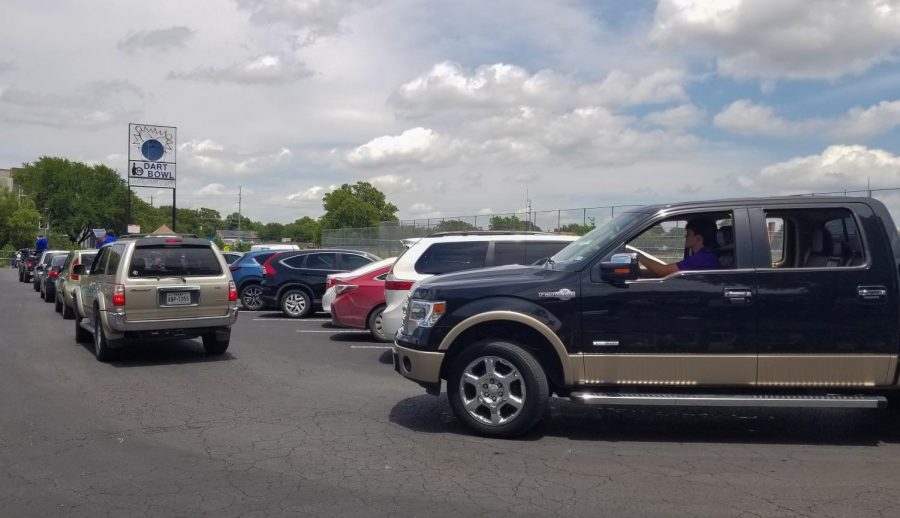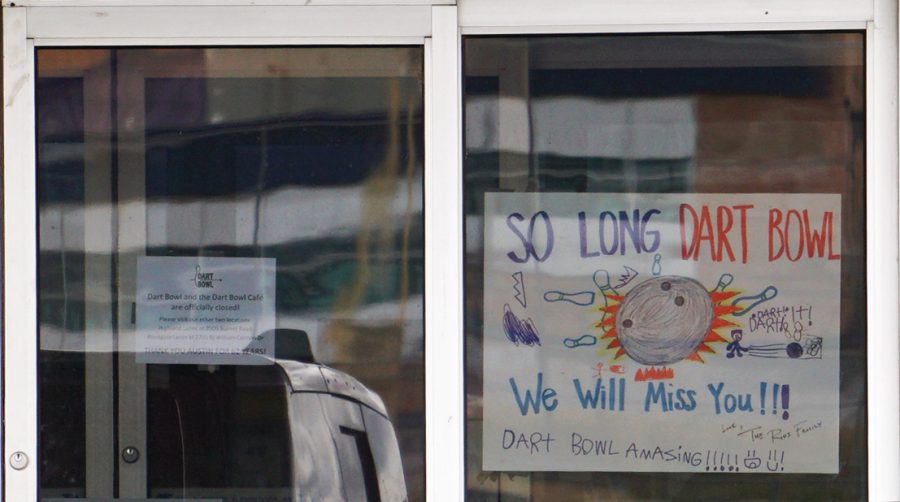 This story was originally published on The Shield Online on July 31, 2020.