What does shelter-in-place mean when shelter is unaffordable?
'Like pouring on gasoline': Bay Area's pandemic response complicated by ongoing affordable housing crisis
On March 16, Bay Area officials in six counties announced shelter-in-place directives, mandating that residents only leave their homes for essential purposes.
But what does sheltering in place look like in the Bay Area, one of the most unaffordable housing markets in the U.S.?
"When people don't have jobs or their hours are cut, it makes it harder for them to be able to pay their rent," Los Angeles Times Reporter Liam Dillon, who covers California's housing affordability said. "It's almost like the coronavirus poured even more gasoline on an affordable housing crisis that was already raging."
The shelter-in-place order highlighted the fact that over 34,000 people in the Bay Area don't have a stable place to shelter in.
"Folks who have been living on the streets for a while are more likely to be facing underlying health conditions or being more medically vulnerable than existing residents," said David Low, Director of Policy and Communications at Destination: Home, a Santa Clara County organization working to end homelessness. "Certainly there are also folks who have a hard time physically staying distant from other people."
While federal, state and local governments have put in temporary protections to stop evictions and house the homeless, the pandemic may have long-term effects as the U.S. enters a recession and affordable housing construction slows.
"There are evictions moratoria in place right now, but those moratoria will expire in the coming months," Dr. Renee Elias, Executive Director of the University of California at Berkeley Center for Community Innovation, said. "We may actually see more displacement once shelter-in-place requirements are fully lifted."
Still, some housing experts are hopeful that the pandemic may call attention to the housing crisis and inspire changes.
"If we make good policy changes that support residents through this crisis, [COVID-19] is going to have very little effect [on gentrification and displacement]," said Kathleen Wortham, Health and Housing Senior Associate at the Silicon Valley Leadership Group, a public policy organization. "But if we don't support those in our communities who may be one paycheck away from losing their home, then it will absolutely exacerbate our issues."
Through the reporters' eyes: Writers' note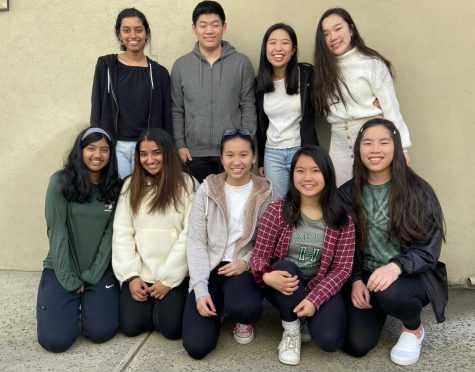 Despite passing by a homeless encampment just a few yards from the upper school gates each day, it's been too easy for us as upper school students to avoid really seeing it. Despite hearing our teachers say they had to rush to make their 90-minute commutes home, we weren't really listening. And despite living in the midst of an affordable housing shortage throughout the Bay Area, we rarely talk about the situation unfolding right in front of our eyes.
From researching and reporting on the Bay Area housing crisis over the last few months, we've seen how the crisis is not only happening around us, but happening to us, even to the most privileged among us.
It affects how much time in a day we spend commuting and where we can afford to live, both now and in the future. It affects whether many of us will be able to return to the Bay Area after college. It affects what our local communities look like and what neighbors and businesses we interact with on a day-to-day basis. Moreover, it affects whether our teachers can continue being our teachers and what they may have to sacrifice to do so.
To understand the myriad ways that the housing crisis impacts us and our communities, we interviewed a variety of people across the Bay Area, starting with our teachers, administrators and classmates and working our way outwards to realtors, property developers, researchers, city officials, mortgage loan agents, nonprofit organizations, lobbying groups, activists, volunteers, people experiencing homelessness and more.
We've talked to over 60 people, from Santa Cruz to Santa Rosa. What we've learned from these scores of conversations is that the situation is complicated, to say the least, and deeply personal.
Just as the crisis affects many different people in many different ways, there is no one-size-fits-all solution. Any progress will require the dedicated effort of diverse organizations and individuals across public and private sectors.
But these interviews have also reminded us that we can be a part of that effort, even as high school students.
We can donate our time, money and food to local organizations; write to our elected representatives to support affordable housing initiatives and public works programs; vote in local, state and national elections for candidates that support your morals; raise awareness through writing, advocacy and art; or simply become better informed about the issues impacting those around us.
We have the ability to shape the conversation on fair and affordable housing for everyone in the area.
In journalism, we have a saying: 'Comfort the afflicted, and afflict the comfortable.'
Through this package, we hope to share the experiences that have made the housing crisis so real and pressing to us, and to give a microphone to underrepresented voices.
We hope this package provides a step in what will be a long, comprehensive effort to call attention to the housing crisis and spark the dialogue that will affect real change at Harker and schools across the region.
An abridged version of this piece was originally published in the pages of the Winged Post on May 20, 2020. 
This story was originally published on Harker Aquila on August 19, 2020.