Like mother, like daughter
Two sets of mom daughter duos teaching Wildkats
By Charnell Haywood, Willis High School
October 2, 2020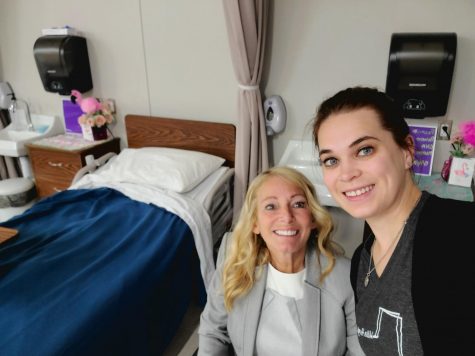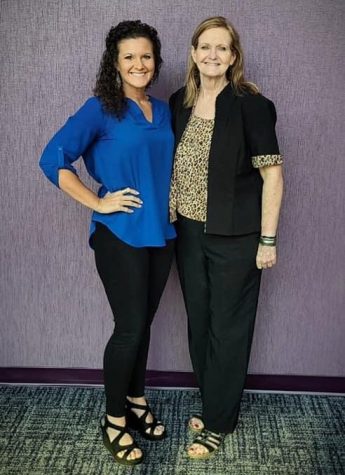 It is unusual to have a mom and daughter duo on campus. This year, there are two sets of moms and daughters teaching. Even more unusual, three of them have the last name of King and the daughters are both named Rachel.  
Health Science teacher Katrina King taught her daughter Rachel McBride when she was in high school on Georgia. 
"It is such a humbling experience to know that I was part of my daughter's education when she was in high school and that she followed in my footsteps," Katrina King said. "As a mother, I feel so blessed to have my own child in my profession. We are experiencing some of the same events in life and that I get to be part of that."
Physics teacher Cecilia King's daughter, graduated from Willis so this is the second time both mother and daughter are under this roof.
"Rachel is an amazing teacher, and it makes me the proudest mother on the planet," Cecilia King said. "This is the second time that we are together here at Willis High School. Rachel graduated from Willis, and we were together back then. Now I am so excited and proud to be working together as fellow teachers."
Her daughter Rachel King has seen the ways students appreciate her mother for years, so that led to the decision in pursuing the education career. 
"Growing up I got to see the relationships that my mom formed with her students," Math teacher Rachel King said. "We would be out in public, and they would approach her with a hug and a smile, and they always were happy to see her. It was such a positive experience and influence on me as a child. It led to me wanting to be a teacher and a coach."
Health science teacher Rachael McBride has been in both fields with her mother, a nurse and now a teacher. She loves seeing the joy both fields bring to her mother. 
"We are both nurses,  so this is not the first time I have worked in the same field as my mother," Rachael McBride said." I was able to see the joy being both a nurse and a teacher brought to her life, which played a large role in my decision to follow her into both nursing and now teaching."
Gone for 15 years, returning back to Willis was a transition, but Rachel King thanks her mother for helping. She is happy to return to the place that shaped her as a person. 
"The main reason I applied for the teaching position at WHS was to be able to work alongside my mom," Rachel King said. "I have been away for a while so my mother has definitely helped make the transition easier. I love that I get to coach on the same field that I played on in high school. I feel as if I am being given the opportunity to give back to the people and the school that helped shape me as a person."
Accomplishing the running joke in her family, McBride is grateful to spend time with her mother and hopes to grow the health care program. 
"When I was in high school I ate lunch with her, and it has always been a running joke in our family that I would take another job just so I could eat lunch with her everyday," McBride said. "I'm grateful that I have the opportunity to spend time with her, and my hope is that we can grow the health science program so more students have the opportunity to see joy that comes from being a healthcare provider."
Recovering from a recent health issue, Katrina King is beyond thankful for her daughter, Rachel McBride. 
"A mother always loves her child, but I wonder how many get to work with them and see them grow as an adult." Katrina King said. "This is a blessing at the end of a difficult health situation for me, and I thank God for having this opportunity because without her, I would not be successful this year. It is a reward of being able to have my daughter with me here."
This story was originally published on The Voice of the Wildkats on October 1, 2020.