A Tribute to Mr. Diehl
After a long battle with cancer, Dallastown says goodbye to retired orchestra director and icon Mr. David Diehl.
By Lian Peach, DALLASTOWN AREA HIGH SCHOOL
January 20, 2021
He spent 33 years directing orchestra rehearsals and string sectionals – both the harmonious and the cacophonous – in all eight schools in the Dallastown School District.
But even after all those years, orchestra director David Diehl never lost his passion for music and teaching.
Some remember him as a fun-loving jokester, others as a strict taskmaster who accepted nothing but the best from his students. Either way, when the Dallastown icon lost his battle with pancreatic cancer on November 12, the tributes to the retired educator poured in.
And they've continued to do so ever since.
From t-shirts with the slogan "Diehl With It" to a tribute from the York Symphony Orchestra and from countless social media posts to a YouTube video of an alumni string quartet, the community has made it clear the impact Diehl had on the music program at Dallastown as well as on individual students.
Where It Began 
While Diehl's musical journey began long before 1979, this is when dreams started becoming reality, as West Chester State College welcomed the class of 1983. Diehl was a member of that class majoring in Music Education. 
Receiving a Bachelor of Science degree in music back then required intensive study in all things musical, in addition to regular studies.
"If you are studying music, besides the Gen-Ed courses, there is a whole battery of music studies that must be completed," said James Dougert, friend and retired band director at DHS who worked with Diehl for years. "It was very common back then for a music major to have… 130 to 140 college credits".
After graduating from West Chester University, Diehl continued his education at Ohio State to earn his Master's degree in music performance.
"
"Behind the scenes, he was a gentle puppy, but in order to manage a nearly 100-member, full orchestra, he transformed into a different persona,""
— Ben Detrick
At Dallastown
It was the fall of 1985 when Diehl first came to Dallastown. Little did he know he would call this place his home for many years.
Starting out, there were only 22 members of the orchestra and three rehearsals each week, he never expected it to grow as it did.
Craig Kenney, DHS Class of '89  was one of Diehl's first students.
"I was his first Principal Trumpet in fall of 1985, his first year at Dallastown. He gave me my first featured orchestral solo in the spring of 1986 coaching me on how it should be performed. Unlike a lot of students took his comments as a criticism, I thrived from it all making me a better musician as he just wanted the best from everyone," Kenney said.
In the later half of his career, he focused mainly on the middle school and high school orchestra programs. Prior to this, he directed only the high school orchestra and taught the Music History class.
The choir director, Mrs.McCleary, was introduced to Dallastown because of him. Diehl encouraged her to come as his vocal direct the musicals.
"He encouraged me to complete my music education degree in addition to my vocal performance degree and arranged for me to student teach at Dallastown which lead to me being hired here."
Before Dallastown Intermediate School was built, Diehl taught low string lessons in all the Elementary buildings. Once the Intermediate school opened, the faculty moved one of the former middle school teachers, Nonnie Detrick, who was also a string specialist.
When the middle school orchestra director, Anne Moul, retired,  "Diehl took over the middle school orchestra and from then on taught all middle and high school strings,"McCleary said.
Being spread through the various buildings was a challenge.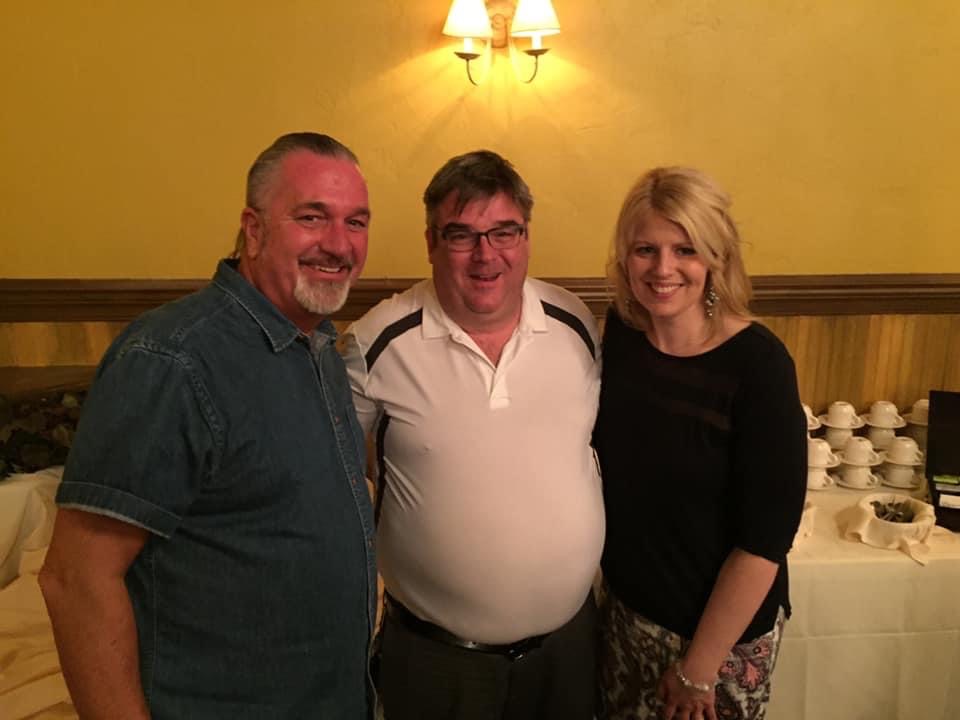 "I know towards the end of his career, he felt like he was never in the high school enough," Dougert said.

Of all the Dallastown High School's widely known music department trips, Diehl's favorites were the earlier, simpler trips, when it was only the orchestra program.

"If the weather was warmer, and there was a beach, he was happy!" Dougert said. 

Community Involvement

Diehl was involved in the music community extensively, outside of teaching at Dallastown.

He played in the York Symphony Orchestra and Harrisburg Symphony for over 30 years, played cello solo or in ensembles around the community, he taught many students in private lessons, teaches camps at Messiah University, and was the choir director at First Church of the Brethren for almost 21 years, beginning in 1999.

Choir music in any church always had a special place in Diehl's heart.

Mrs. McCleary was also invited to his church to be his paid soloist after observing her when she was directing a church choir.

The current pastor of First Church of the Brethren, Pastor Joel Gibbel said, "He truly held on as long as he could and did not want to leave his position with us.… That speaks to his passion for what he did and his desire to be with us 'until the end.' "

Members of the church choir would say that Diehl could "bring out the best in them", which has been proven true for all the ensembles he had directed over the years and how he had determination in his peers.

Health Challenges

In May 2019, Diehl was diagnosed with stage four pancreatic cancer at the age of 58. The disease forms in the pancreas, which is an organ that helps with blood sugar levels. 

Many patients diagnosed with pancreatic cancer are often already at stage four – the highest stage – since it is hard to detect at early stages due to the lack of symptoms and are given about a year to live, with good treatment.

Although Diehl was given forms of chemotherapy for a year, he moved to Hospice care on Oct. 16.

On the morning of  Nov. 12 at 6:39 am, Diehl lost his battle with cancer, but he passed peacefully.

The Legacy

According to former students, Diehl was one of the strictest and loudest yet kindest and gentlest people, despite his reputation. He believed in determination and he wanted students to find a passion in music, just like he did.

"Behind the scenes, he was a gentle puppy, but in order to manage a nearly 100 member full orchestra, he transformed into a different persona," Ben Detrick said.

Ben Detrick, a 2005 Dallastown graduate wanted to give a tribute to David Diehl. He arranged a performance through YouTube with three other graduates from different years, Matt Detrick (1999), James Forry and Ashley Foreman (2002).

Ben Detrick

"We decided on Nimrod because most string players played it under David at some point. He always mentioned how much he loved it, and how it was his favorite piece. He was not shy about saying he wanted it played at his funeral."

Detrick's last performance with Diehl was on Christmas of 2019, playing Ave Maria on violin.

According to Kenney, "When I look back, he was the reason why I have had a successful career as a trumpet player. Most importantly, he leaves a legacy at DASD of building a program that went from 30 players to the size of a symphony orchestra that everyone should be proud to have been a part of!"

"I am forever grateful for his encouragement, for getting the opportunity to work with him all of those years, for getting to witness so many students that he inspired and to get to call him my friend. The world is not the same without his big personality, and my life is not the same without him calling me Blondie and giving me his devilish smile," Mrs. McCleary said.

Dougert and McCleary agree that he "always had a great ability to recognize talent and encourage its growth in students."

This story was originally published on The Beacon on January 19, 2021.