Photo provided by Nava Teller
Pulling on her snow boots and beanie, sophomore Nava Teller sprinted out of her apartment and was met with a crisp gust of air. Her front yard was blanketed in a polar-white sheet of snow and the wind howled as it drifted through the treetops. The snow crunched underneath Teller's boots as snowflakes drifted aimlessly down the Bellaire streets. 
Teller set to work, tightly packing fistfuls of snow between her winter gloves as her dog Jessie happily padded around her, leaving paw prints in the snow. Teller stepped back and admired her creation: a miniature snowman.
But what was initially a fun snow day turned quickly to disaster.
From Feb. 14-19, Texas braved Winter Storm Uri, a widespread Arctic blast spreading snowfall and damaging ice from coast-to-coast. Teller's family lost power and water for two days and sought refuge in her neighborhood synagogue.
"My dad is the rabbi there," Teller said. "When I told people I was at the synagogue, they were like, 'oh, that's great that they're opening up to the community' and I was like, 'not quite like we just kind of have the keys.' We were super lucky, I felt so grateful that we had a big building to go to with power and heat."
On Feb. 14, though, snow was the only thing on Teller's mind. But as fast as the snow fell, reports of power outages and freezing soon followed, impacting more than 4 million Texas homes on a seemingly rolling basis.
"A lot of my friends' power went out — in my apartment complex we still had power, so I was like, 'oh no like people are losing power, and I hope it gets resolved for them,'" Teller said. "I didn't really think much if we would lose power or not."
The next morning, Teller's world was turned upside down.  
"My dad woke me up early the next day, which was unusual, and I asked 'what's going on? and he said 'we don't have power and that we're going to the synagogue,' so then I was like, 'oh, this is a big deal,'" Teller said.
Teller helped her parents and brother pack overnight bags and food supplies with no knowledge as to how long the catastrophe would last.
Finally safe, the Teller family relaxed at the synagogue.
"We brought the Xbox and hooked it up to the TV in the lobby so my brother was playing NBA 2K all day," Teller said. "It was a mix between chilling and going with the flow and also feeling super grateful."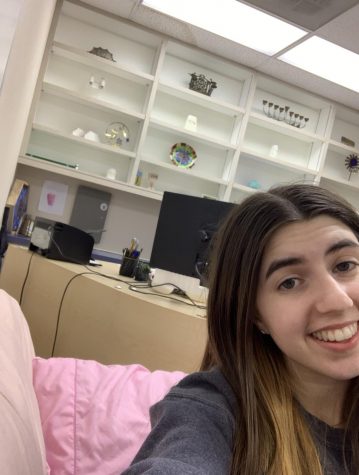 But looming at the back of their minds were their concerns for their own home: had their water pipes frozen or even burst? Had the food in their fridge gone bad?
"We slept there for two nights," Teller said. "I slept in my dad's coworkers office, my brother slept in the conference room, and my parents actually slept in the pews of the sanctuary."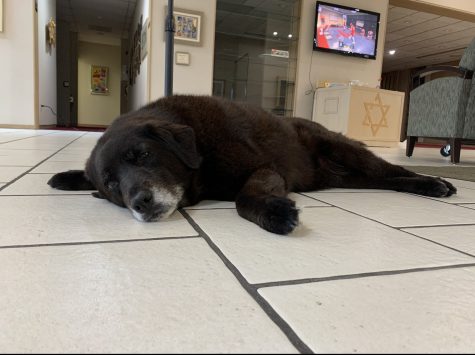 Teller said she understood HISD's decision to cancel classes for the remaining part of the week and early the next week.
"I was kind of shocked; I didn't actually think the situation would become terrible and disastrous, I was just like, 'Oh yeah they're canceling for snow.'" Teller said.
Teller said that she does not think the winter storm could be considered a 'once in a lifetime' event. 
"This reminded me a lot of Hurricane Harvey, because my family also went to the synagogue after we didn't have power," Teller said. "We slept there for one night during Harvey, so the storm took me back to that." 
Teller said she is extremely concerned for the future, although she hopes for better management if similar situations arise.
"This is definitely something that I'll look back on and hope it's never going to happen again," Teller said. "I hope Texas can have the power grids and water all sorted out and that people will be more prepared so this won't happen next time."
This story was originally published on Three Penny Press on March 31, 2021.