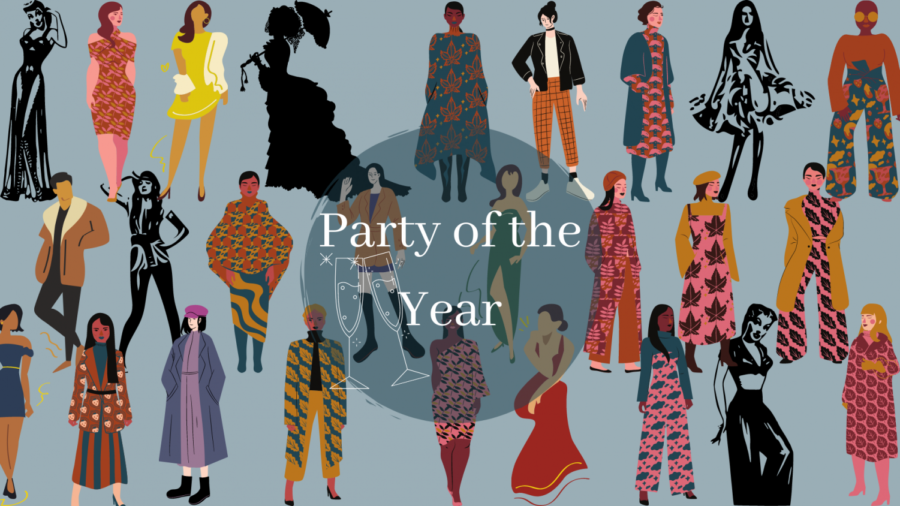 Saahithya Gutta
Someone tell Zayn Malik's errant strand of hair to move over, because a new controversy has taken over Twitter.
On August 23rd, @__metgala2021 posted a fake Met Gala seating chart on Instagram, immediately eliciting outrage across all social media platforms. Celebrities like Beyoncé and Zendaya shared tables with Tiktok stars such as Charli D'Amelio and Addison Rae. While the list's credibility lost steam once users figured out the account wasn't affiliated with the Met Gala, it still sparked a bigger conversation about the role of influencers in the public eye.
The Met Gala was originally a fundraiser for the Costume Institute at the Metropolitan Museum of Art (Met). The first invitations claimed it to be the "Party of the Year", and the gala lives up to its name. The highly exclusive event is the pinnacle of fashion and fame. Every year, people look forward to the first Monday in May, waiting to analyze outfits and entrances. However, the Met Gala wasn't always as avant-garde as it is now.
When it first started, the gala wasn't even held in May. It was a small charity event that blended into the social calendar of Upper Manhattan. Tickets cost about $50, which is about $500 in current-day currency, give or take. With Anna Wintour at the helm, though, the Met Gala has truly transformed into the spectacle we know and love today.
Nowadays, tickets to the Met Gala cost about $30,000, and tables cost $275,000. Brands and designers can buy tickets or tables and send celebrities of their choice. Sometimes, Anna Wintour will personally sponsor up-and-coming designers who may not be able to afford a ticket. Celebrities can choose to purchase tickets of their own, if and only if they've received an invitation.
Once the guest list is confirmed, a team at Vogue meticulously plans a seating chart. Taking into account past flames and drama, current relationship status, and interests, Vogue places each attendee in the ideal spot. The goal is for everyone to have the best time and meet new people. The intricate and thought-out nature of the official seating chart is part of why the fake seating chart seems to be a mockery of the Met Gala and all the work that goes into it. The second contributing factor to the seemingly mocking nature of the fake seating chart is the number of influencers listed.
Defining an Influencer
Whereas the Met Gala is known for extravagant "traditional" celebrity appearances, a new type of celebrity may be changing that norm: the influencer.
The word "Influencer" has a murky connotation, with some defining it solely as someone who makes content and has a social media following to others putting numerical and categorical parameters on the types and numbers of followers needed. And even the definition of "content" remains open for debate.
Adobe Spark refers to a content creator as "Someone who creates entertaining or educational material to be expressed through any medium or channel," referring specifically to the digital age. But by that definition, could anyone who uploads pictures to Instagram be a content creator, and therefore, an influencer?
Influencers typically tend to be categorized by four parameters: nano, micro, macro, and mega-influencers. These categories center around the number of followers the influencer has, which is where the problem lies. Celebrities tend to build their following through traditional media channels, such as television, film, music and radio. On the other hand, anyone can become an influencer overnight; a lot of it boils down to a social media platform's algorithm becoming just right to recommend them to its millions of users. This raises a problem, because a big appeal of influencers is to be relatable, everyday people; the exact opposite of the extravagance and exclusivity the Met Gala thrives on.
TikTok Influencers
The TikTok influencers on the chart market their lives as being attainable; unlike celebrities, they don't have to go through the harsh worlds of auditions and Hollywood. Instead, they send the message that anyone can have what they have, despite making millions of dollars on Instagram Posts. They continue to use this image of relatability to earn more money, therefore becoming more unrelatable as they inch closer to "celebrity" status (think invitations to Fashion Week and music video cameos), without ever putting in the so-called work to gain it.
This irony is what caused the outrage during the Met Gala fiasco. These influencers, whose entire appeal was to be completely unremarkable, everyday people, who got lucky, suddenly started to argue that they were deserving of these opportunities. The same people who claimed their fame "just happened" were now ranking themselves at the same level as Beyoncé or Rihanna.
Were those Met Gala seating rumors true?? 👀 Check out the full interview with @charlidamelio, @dixiedamelio, and the whole @dameliofamily on the SXM App. https://t.co/9L7R04XfZV pic.twitter.com/WxbvtCRY4J
— SiriusXM (@SIRIUSXM) September 3, 2021
The Met Gala may have been the straw that broke the camel's back, because this isn't the first time Tiktok influencers branched out into more mainstream industries.
Both the D'Amelio sisters and Addison Rae ventured out into makeup and fashion, partnering with established brands such as Hollister, American Eagle, and Morphe. Rae even went on to start her own makeup brand, Item Beauty. On top of all this, Dixie D'amelio and Addison Rae both started music careers. Rae even went on to star in a Netflix remake of the movie "She's all that" co-starring Tanner Buchanan, who actually is a trained actor.
Taking on tradition
The problem with this trend is that oftentimes, these Tiktokers do not put the same level of effort into their "traditional" endeavors as celebrities. Take Rae's song, "Obsessed"; the Tiktoker sings, "This dress so tight you can't even speak/My heels so high might get a nose bleed." Not only were the lyrics sloppily thought of, the video and audio were also heavily autotuned and edited. This is a common theme in a lot of Tiktok music.
Even other items, such as their makeup, show the lack of effort these TikTok influencers seem to have made. Rae's Item Beauty received mixed reviews for patchy formulas and a lack of inclusivity in shade ranges. Compare this to a "traditional" celebrity makeup brand, such as Rihanna's Fenty Beauty, and the difference in attention to detail is obvious.
The key difference here is that traditional celebrities use mainstream industries such as music and movies to gain followers; Tiktok stars use their following to gain access to those very industries. Therefore, their presence without any experience can be frustrating, especially to those who have been working hard in these industries for years on end. When audiences see these very stars mingling with celebrities that "earned" their fame, outrage seems like the logical option.
"If that chart was real, it would be offensive to people that worked hard to get into these events," said senior Hailey Jones, who took South's fashion marketing class. "I'm not saying that people who do social media don't work hard, but it's a different form of work that allowed them to climb the popularity ladder really fast," she explained.
This being said, TikTokers do face a unique set of challenges in their line of work, and many put a lot of effort into their content. Several showcase talents such as fashion, artistry, or makeup. However, these aren't the ones supposedly invited to the gala. The most popular ones, such as Rae and D'Amelio, had a meteoric rise to fame completely out of proportion to their content.
Influencers at Past Met Galas
This isn't the first time the internet has debated over whether or not influencers should be granted celebrity status.
The 2019 Met Gala had four influencers in attendance. James Charles, Lilly Singh, Liza Koshy and Camila Coehlo showed up at the 2019 Met Gala as guests of Youtube and Diane Von Furstenberg. When Charles posted to Instagram the next day claiming his presence at the event to be "a step forward in the right direction for influencer representation in the media", he received backlash for his statement. However, not many were opposed to the presence of influencers in 2019.
The problem isn't influencers as a whole; the problem is that some influencers deserve a Met Gala invitation and others, quite frankly, don't. Influencers like Lilly Singh and Liza Koshy worked hard for their fame and status. YouTube is a full-time job. It takes hours upon hours each week to take a video from concept to script to publication. On top of creating content, they also have to market themselves and their brand, manage social media accounts, manage budgets, keep track of sponsorships, and some YouTubers even have entire teams to manage. Week after week, they're expected to put out new and enticing content.
Tik-Tok influencers like Addison Rae, on the other hand, haven't done much to earn their fame. In a Vogue interview , Dixie D'Amelio once said that her only reason for not going to college was not to hear her songs at a frat party. Things like this perpetuate the impression that TikTok influencers don't really put much effort into their projects, creating a sense of entitlement. If D'Amelio feels enough embarrassment towards her music to turn down college, it doesn't bode well for her other projects. While some influencers on TikTok put effort into their content and videos, influencers like Addison Rae and Charli D'Amelio merely perform trending dances designed for any average person to learn.
Whereas Youtubers at least made original content, Rae and D'Amelio continue to thrive off replicated, oftentimes copied content, and it couldn't possibly be enough to garner them an invite to the "Party of the Year."
At the end of the day, the Met Gala outrage wasn't a one-off event. While Tiktokers may not attend the 2021 Met Gala, they are still branching out into celebrity-dominated fields whether audiences like it or not. Anna Wintour and her team at Vogue are already struggling to balance their presence with that of traditional celebrities. In the future, the entertainment industry might be populated with more influencers and 5-minute fame sensations than dedicated professionals.
This story was originally published on The Bird Feed on September 13, 2021.