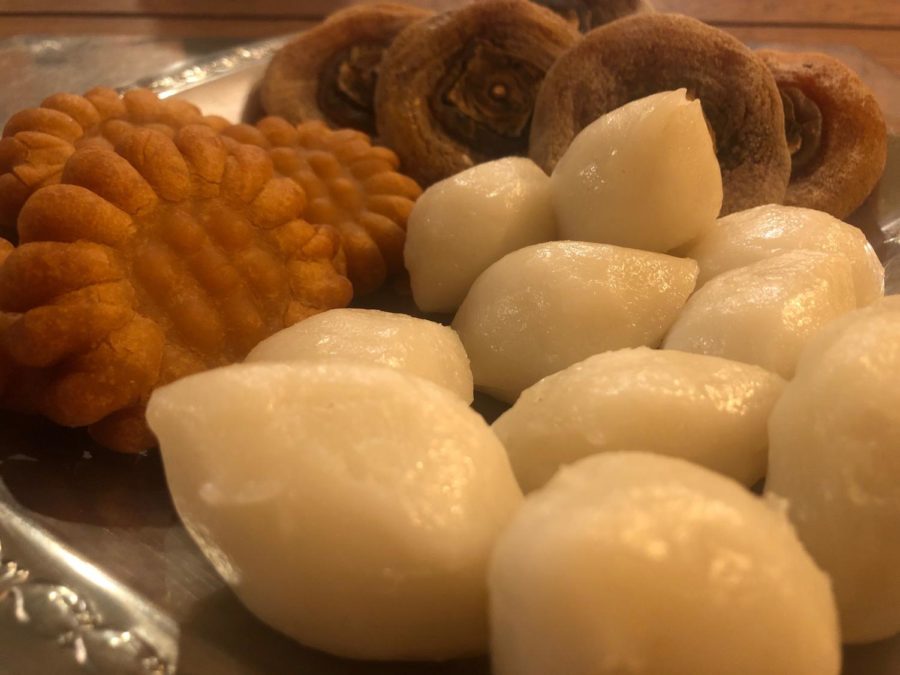 Rin Ryu
Chuseok (추석) or Hangawi (한가위) is one of the most important holidays of the year for Koreans. The 15th day of the eighth lunar month serves as a time to give thanks for family and their ancestors as well as a successful harvest. 
Although this holiday is one of Korea's three major holidays, Chuseok is rarely celebrated by Korean youth in America. 
Senior Juliy Kim believes that because so many Koreans have assimilated into American culture, many forget about the holiday.
"Living in America, and assimilating to the culture, it becomes a lot harder to remember and maintain the native culture," Juliy Kim said. "While it may be more difficult than celebrating American holidays such as Thanksgiving, I think it is very important to remember your culture. It ensures that the youth doesn't forget about where they came from."
Chuseok is a day where Kim reminisces about her childhood life in Korea.
"Chuseok reminds me of my childhood years where my whole family would gather and eat traditional foods and spend time together," she said. "To me, it signifies my youth and the gap between my life in Korea and my life in America. Having struggled to fit into American culture, Korean holidays such as Chuseok help me to remember my background and my culture. It reminds me of my times in Korea and how far I've come since."
But for immigrants such as Song Hee Kim, mother of Rachel Kim, she wishes that Korean youth would have a greater appreciation for Chuseok. Because Koreans were more occupied with finding financial stability, many second generation Koreans lack large amounts of their own culture. 
"First generation Korean people were too busy trying to make a living and support their family," Hee Kim said. "Because they wanted to be more involved with American culture, not many Korean youth are celebrating."
Korean families are changing with most urban Korean households no longer living with several generations as they did in the past. Along with the increasing opportunities for women, many Chuseok traditions, such as cooking large meals, have been left out.
Even so, families such as Kim's still maintain some of the Chuseok traditions such as eating rice cake soup (떡국) and songpyeon (송편).
Similarly to Juliy Kim, Hee Kim enjoys some of the Chuseok traditions.
"We make songpyeon with family and have a feast similar to Thanksgiving in the United States," Hee Kim said. "Most families go to their ancestor's graveyard and give them respect."
Still, even with the lack of Chuseok celebrations in the United States, this holiday still holds some cultural significance for sophomore Hannah Lee.
"I get to meet up with close-by Korean families and contact my relatives who live in Korea," Lee said.
This story was originally published on Wingspan on September 21, 2021.