Vandalism wave beleaguers custodians, erodes trust
As the viral 'devious licks' trend persists, schools across the district attempt to prevent theft, destruction of property
For the past few weeks, middle and high schools across the country have been victims of theft and vandalism, due to a TikTok trend known as "devious licks." This trend consists of students taking items from school, often from bathrooms, and posting a video of the act on social media. 
The trend began in early September when a user on TikTok uploaded a video of himself stealing disposable masks from his school, captioning the video, "a month into school absolutely devious lick," the "lick" referring to the successful theft. 
At McCallum, soap dispensers, toilet seats, clocks, fire extinguishers, and even personal supplies from teacher's classrooms have been stolen. Bathroom sinks and toilets have been destroyed and clogged with paper towels. 
The custodial team has been attempting to combat the theft and vandalism, primarily when they clean the bathrooms around campus. For weeks, the custodians have been spending time and effort replacing stolen items and removing defaced property.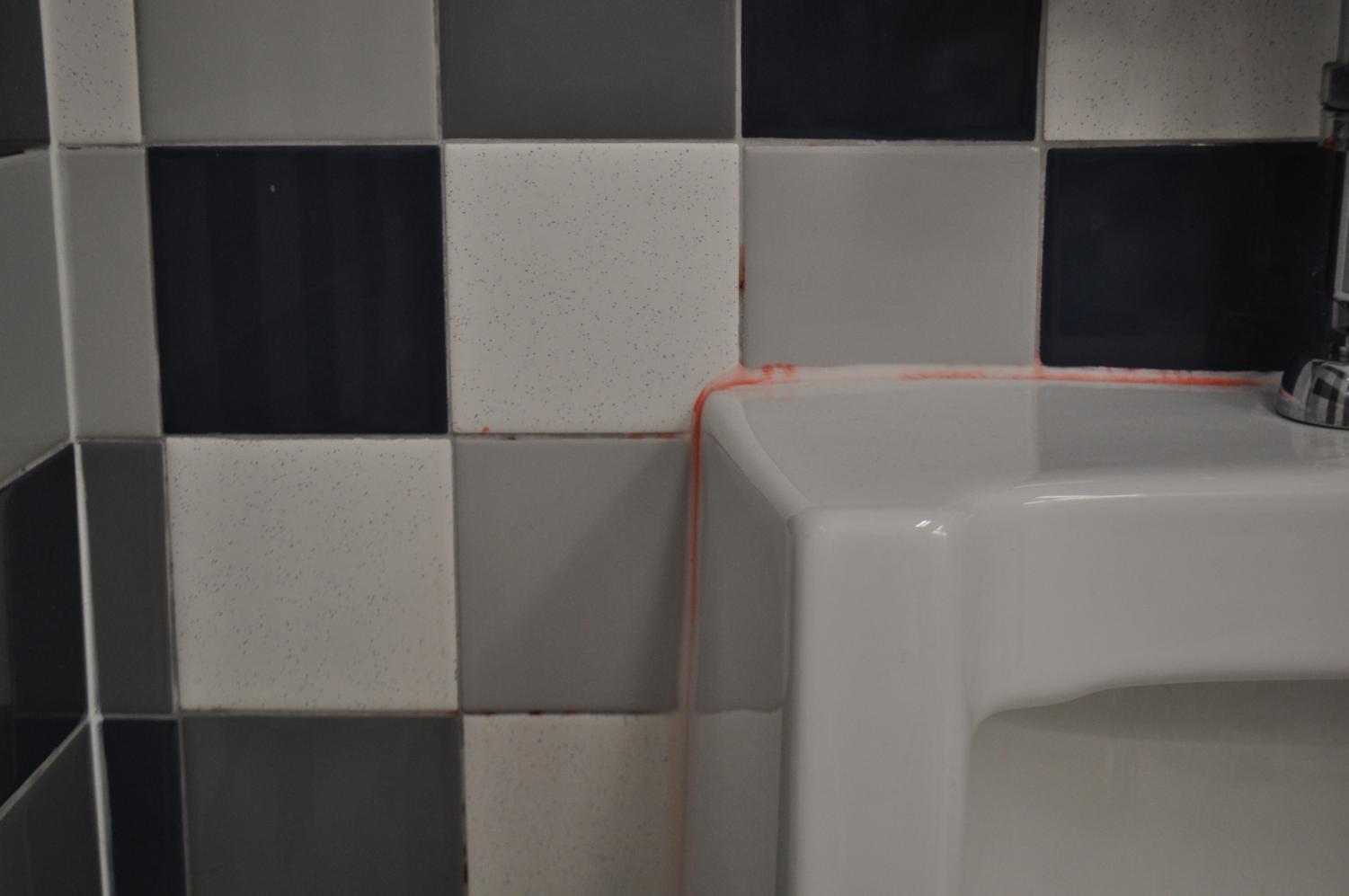 "It is something that is costing a lot of money," head custodian Daniel Sena said, "and [it's] causing a lot of issues, a lot of headaches, and a lot of frustration." 
According to assistant principal Andy Baxa, there is little that staff can do to prevent students from stealing, as "anything that isn't bolted down" is susceptible to being taken or destroyed. 
"It is frustrating for us," Sena said, "because we try to keep the restrooms as clean as we can and stocked up, and they come in and ruin it. There is basically nothing we can do." 
Despite bathrooms being the central target of the trend, other areas around campus have also been affected by the "devious licks." Librarian Jain Orr noticed students were beginning to steal clocks and student-made artwork from the library. 
"The word terrorism comes to mind," Orr said. "The element of me using the word 'terrorism' comes from just the anxiety that it produces, that I feel nervous and I feel like I have to monitor it constantly: the real damage of [the trend] is the erosion of trust." 
Orr expressed that this year has been especially hard for teachers to handle student behavior, saying "the culture of students was so different [in prior years] than it is this year." 
"
The word terrorism comes to mind. I feel nervous, and I feel like I have to monitor it constantly: the real damage [of the trend] is the erosion of trust. "
— librarian Jain Orr
The trend has had more prevalence with younger students than upperclassmen. 
"One of the teachers shared with me that one of her upperclassmen made a joke out of the whole 'devious licks' thing," Baxa said. "And [the student] was holding one of their items like 'Hey I'm gonna take this,' and just laughed about it and put it back."
During the early stages of "devious licks'' popularity, many students and users on TikTok found the trend entertaining and amusing; however, as the vandalism and thefts escalated, more students expressed their opposition to the trend. 
"It just makes me really angry," sophomore Marshall Clifton said, "because we are finally back in person, and we finally get to be at school pretty safely, and people, instead of being grateful for the opportunity to be back in person, people seem determined to destroy the school."
High schools aren't the only ones being targeted by this trend. AISD middle schools such as Lamar and Kealing have closed bathrooms or limited the ones students are allowed to use. At other middle schools, such as Lively, the administration has made a statement explaining that if the trend continues, they will be forced to take similar measures. 
"There was a period of time where all of our restrooms were closed except one for each floor of our school," Kealing seventh-grader Franny Scott said.  "The ones that were open were in the sixth-grade hall, but I'm in seventh grade, so I had to walk all the way to the sixth-grade hall to go to the restroom."
McCallum has also resorted to temporary bathroom closures, but many feel that it isn't an ideal solution to the problem. Students have complained about the inconvenience and faculty recognize the unfairness in forcing all students to be affected by the consequences of a smaller group's actions. 
"Whatever students do on the internet is their own business," Sena said, "but we are having a rough time. I don't think it's [the devious licks trend] is fair to other students because we are having to close down restrooms because sometimes the cleanup is taking so long." 
On Sept. 15, TikTok removed the devious licks hashtag and began to take down videos engaging with the trend. Since then, the actions associated with the trend have begun to decline. 
According to Baxa, the trend also seems to be dying down at Mac.
"I hope that it's an indication that our student body matured out of the trend faster than other schools did," Baxa said.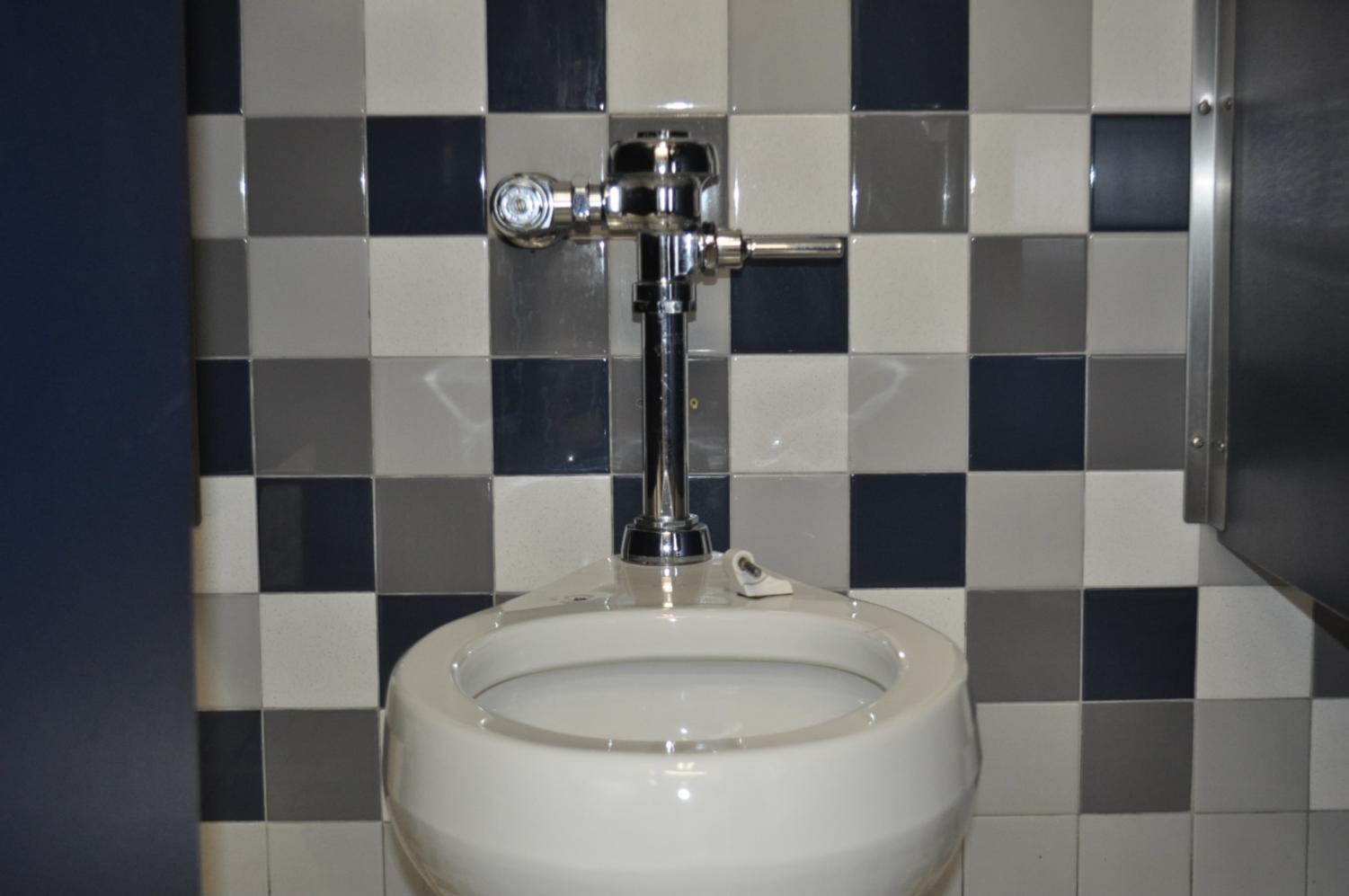 This story was originally published on The Shield Online on September 27, 2021.