Sophomore Dylan Chaahoub is an American citizen who ethnically identifies as French and Moroccan-American. When it comes to international sports, Chaahoub is met with a dilemma: which country does he pledge his loyalty to? Should the countries that Chaahoub identifies with compete against one another, how does Chaahoub decide which team to root for?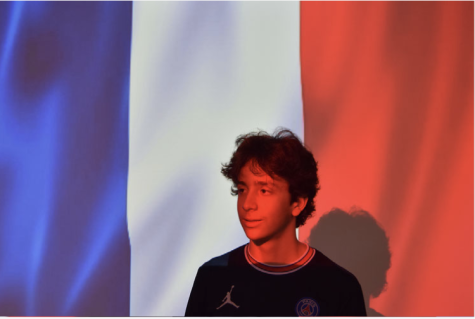 Luckily, this decision is very straightforward for Chaahoub: he roots for France no matter what. Having followed his mother's hometown soccer team, Rennes, and the Paris soccer club, Paris Saint-Germain F.C., from a young age, Chaahoub feels "more connected" to his mom when following a team that represents where she's from. 
Unlike Chaahoub, senior Matvey Jenssen and junior Maggie Du factor in more than one aspect when choosing which team to cheer on. Du sees sports as more than just a group of teams partaking in a game, but rather a global business.
"I see soccer as more of an entertainment industry," Du said. "Whichever team I think is better, [is] the one that I follow. My race isn't really a factor." 
Story continues below advertisement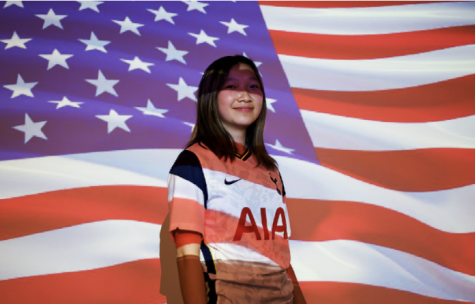 That being said, if watching a game involving the U.S. specifically, Du takes their side even if the opposing team is better. Because she has lived in the U.S. her whole life, she explains that she has followed some players from their club days to the national team. She feels connected to them because of her familiarity with their playing styles. 
Du also explains that although her race doesn't influence which team she supports, she feels connected to players who are also Asian. Specifically, she supports Son Heung-min: a South Korean footballer on Du's favorite team in the Premier League, Tottenham Hotspur.
"When I saw [a Korean] player I was a little surprised," Du said. "There [are] barely any Asians playing in the Premier League so that was one of the factors that led me to support Tottenham." 
Jennsen, who is ethnically Russian but was born and primarily raised in Germany, feels similarly that the team he roots for depends on more than just race. He factors in the "hype" that a sport or team delivers as well as the political state of the countries whose teams he is supporting. 
"The problem with sports is that it usually involves a lot of politics and racial stuff as well," Jenssen said. "Politics is usually one of the main issues that impacts a sport, how you view the country and how you view the sports team. And that's why I wouldn't support one of my two countries, which is Russia."
Jenssen cites the 2022 Beijing Winter Olympics boycotts as an example of how politics seeps into the sports world. Though Germany is always at the top of his list, Jenssen finds it easier to support countries that he aligns with on political issues. 
Jenssen, Du and Chaahoub all explain that ethnicity has never been the sole factor they consider as they form alliances to various teams and players. Instead, the resolution to the rooting dilemma has been to search for links to their heritage, find representation on a global stage and express their political beliefs — all by watching and finding joy in a game that they love.
This story was originally published on El Estoque on February 8, 2022.