European nations support Ukranian refugees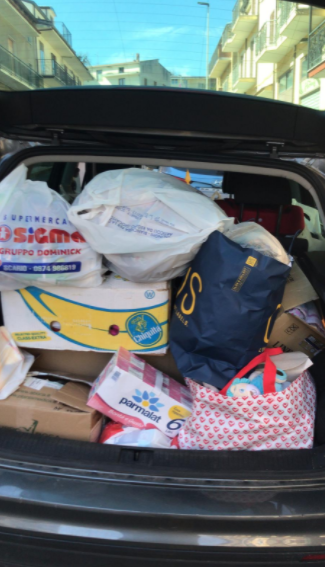 By Clara Laino, West Ottawa High School
May 19, 2022
According to the UN, over two million civilians have fled Ukraine. Most of them are children and women; men are forced to stay and fight. All these people, alone or with their families, have to face another challenge: finding a safe place to stay.
   The UN says that Poland took in over 1,000,000 Ukrainians. Hungary took in over 190,000, Slovakia took in over 140,000, Moldova and Romania took in over 80,000. More than 200,000 people went to other European countries.
   All European countries are preparing to assist these refugees. Many countries offer free housing, medical treatment, and schooling for children. Borders that have been closed to refugees in previous years' emergencies–Syria, Afghanistan, Iraq–are now open. Countries that considered refugees a threat are now taking in Ukrainians.
   European citizens who live in countries far away from Ukraine would seem to be minimally affected by the conflict (except from the global inflation); nonetheless, many European citizens have already started to collect groceries and clothes for Ukrainian refugees on their way to their countries. Others are cleaning up their spare rooms or basements, ready to open them to people in need.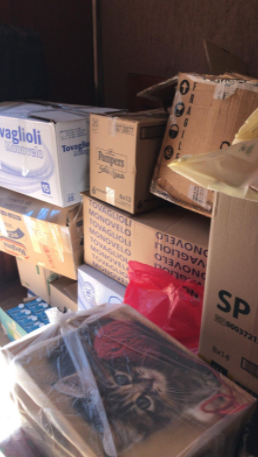 In an Italian village, a small community has started preparing packages for the two Ukrainian families on their way to a town nearby. Carloads of boxes have been delivered to social services, who will give them to Ukrainian families.
   Mauro Cetrangolo, a father who is collecting boxes, said: "I'm not doing anything special – everybody would do it. You can't stand indifferent in front of pain; it would be inhuman. I see my daughter in all the Ukrainian children and brothers in all the Ukrainians."
   Albino Bruno, a foreign college student in Poland said, "Especially here in Warsaw, where I live, several Ukrainians have arrived trying to escape their country. I had the opportunity to talk to a Ukrainian guy and he shared with me his feelings and fears. Running away from your house in this kind of situation is tough. The day after we talked he would have left for Berlin." 
   Tens of thousands of Ukrainians fled to Romania. Denisa Nedelcu described how her country reacted to the situation: "Romanians have been welcoming Ukrainians with solidarity and love. Many offered their hotels and residential houses to receive them and provide whatever they might need. People are bringing goods to the borders for the people who are waiting to cross, especially small kids or pregnant women." 
   Nedelcu also said, "It was actually pretty surprising that the people of Romania have been working so hard to help, despite a long-running feud with Ukraine. In these circumstances, though, I believe that everybody would do anything to try to help."
   Europe is shaken in fear of the conflict getting broader. Citizens all over the world, especially in the countries that border Ukraine, are scared of Russia eventually invading a NATO country and being pulled into an unwanted war. Nedelcu said, "Fear of war? Yes, a lot. Especially closer to the border. The President tells us not to be scared, but are useless words, because the population doesn't feel safe."
   Europe is willing to give all its support to the Ukrainian people, but hopefully it will not be needed for much longer. Everybody hopes that the conflict is going to be over soon and that Ukrainians will be free to live in peace in their own country. 
This story was originally published on The West Ottawan on March 18, 2022.