Behind the scenes
McCann starring in CBS sitcom "Man With a Plan"
By Alishba Javaid, Coppell High School
May 4, 2020
One week Coppell freshman Matthew McCann is attending school and the next he is filming a CBS show in front of a live studio audience in Los Angeles.
McCann plays the middle child, Teddy Burns, on the sitcom "Man with a Plan" starring Matt LeBlanc who played Joey Tribbiani on the hit show "Friends" from 1994-2004. The show follows Adam, a husband and father of three, who has to deal with the struggles of more hands-on parenting after his wife goes back to work.
McCann has been featured in commercials and had voice acting jobs, but it was after three years of acting classes when he landed the role on a major show signing with the Kim Dawson Talent Agency in Dallas and the CESD Talent Agency in Los Angeles when he was 9.
"I didn't really think much of [being on the show] at the time, but the longer I've done it it makes me realize it's actually kinda cool," McCann said.
McCann had seen episodes of "Friends" prior to working closely with LeBlanc but has been able to know him on a more personal level.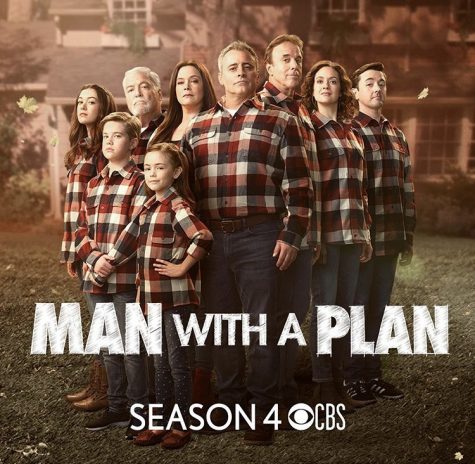 "He's really nice and helpful," McCann said. "If a joke isn't being played right he tells us how to say it. All of us on set are still kids and he's been doing this forever so he knows the different ways to say a joke and how the crowd is going to react."
McCann has not only become close with the cast, but also the members of the crew.
"The people on set are what make it great," McCann said. "I really enjoy talking to everyone. I'm friends with the prop guy and the makeup people. Everyone is so nice and supportive."
Matthew started acting at age 7, attending acting coach Cathryn Sullivan's Acting for Film classes after seeing his big brother, Jake, participate in them.
"I'm very proud of him," Sullivan said. "Making people laugh with a script is super hard. The timing has to be going, the pace has to be right and I've watched his comedic timing and I'm like 'oh my god that's so good'."
The show shoots one episode a week for usually around 22 weeks for an entire season giving McCann three or four days to rehearse before filming in front of a live audience on Fridays.
"My favorite thing is definitely going out to the audience," McCann said. "Especially when I say a line and people laugh about it."
However, McCann is still a student, which means he has to balance his acting career with school. McCann attends CHS9, but when shooting in Los Angeles he completes his schoolwork online working alongside a tutor on set.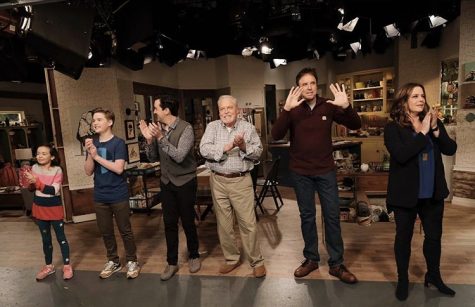 "Coppell ISD has been awesome to work with." Matthew's father Jason McCann said. "The teachers have been patient and graceful, and the online technology with Schoology along with a full-time teacher out there has been able to work seamlessly back and forth."
Despite having to fly back and forth between Coppell and Los Angeles to shoot the show, McCann's parents remain encouraging.
"We're the only family that lives outside of Hollywood," Mr. McCann said. "Everyone else lives in the Los Angeles area. It puts a tremendous amount of pressure on the family because one of the parents has to be there with him all the time so we have to fly back and forth, but we recognize that's the sacrifice we make as parents."
The challenges that come with being a child actor have matured Matthew from the first season of the show to now the fourth.
"For [kids] his age, if they don't have three weeks rehearsal for a play they freak out. On TV, they have three days and then it goes on camera and people will see it forever," Sullivan said. "They expect the same of him as they do any adult on that set and that matures you."
Off camera, McCann volunteers for a Young Men's Service League (YMSL) enjoys learning about the business world and is trying to get into golf. The show started airing its fourth season on April 2 and McCann is currently on break from shooting the show.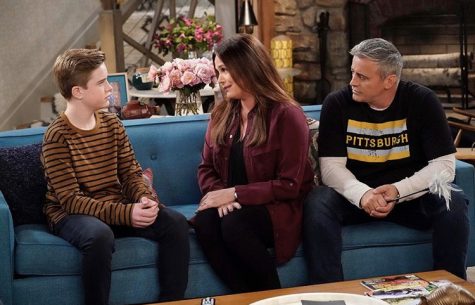 "To see him be one of only three children on a show that has over 150 adults that work on it and see him grow and learn the business side of creating a show I think has had a very positive impact on his life," Mr. McCann said.
McCann hopes to keep doing auditions and continue in the acting industry in the future after the show ends.
"My goal is to get a movie that is outside the country because I love visiting places and going all over the world," McCann said. "I've only been to two places outside the country so I want to visit more places."
However, his future does not seem to be limited to acting.
"What's great about Matt is I think he can do anything he wants to do," Sullivan said. "He has seen episodes and how writers put something together every week. He's seen all that firsthand for several years so if he wants to do anything in this field I think he could."
This story was originally published on Coppell Student Media on May 1, 2020.