Unified and Urging Positive Change
Two Dallastown athletes recently served as delegates to Capitol Hill Day to gather funding and support to expand Unified Sports.
By Ava Markel, DALLASTOWN AREA HIGH SCHOOL
March 26, 2021
School sports are an outlet for students to be physically active, engage in competition, and get the chance to better themselves as an athlete and individual.
While these things can inspire an athlete to achieve greatness, being able to work as a team and develop relationships with peers is just as important for the unified sports teams at Dallastown.
This year, two delegates were selected from the unified sports teams to take part in the 19th Annual Capitol Hill Day, which is an event centered around gathering funding and support for unified sports organizations across the country.
The delegates-juniors Olivia Martin and Damian Vaughn-attended the event on Feb. 11. Both students were first-time delegates and were also selected to represent Dallastown at the Pennsylvania Polar Pop leaders meeting.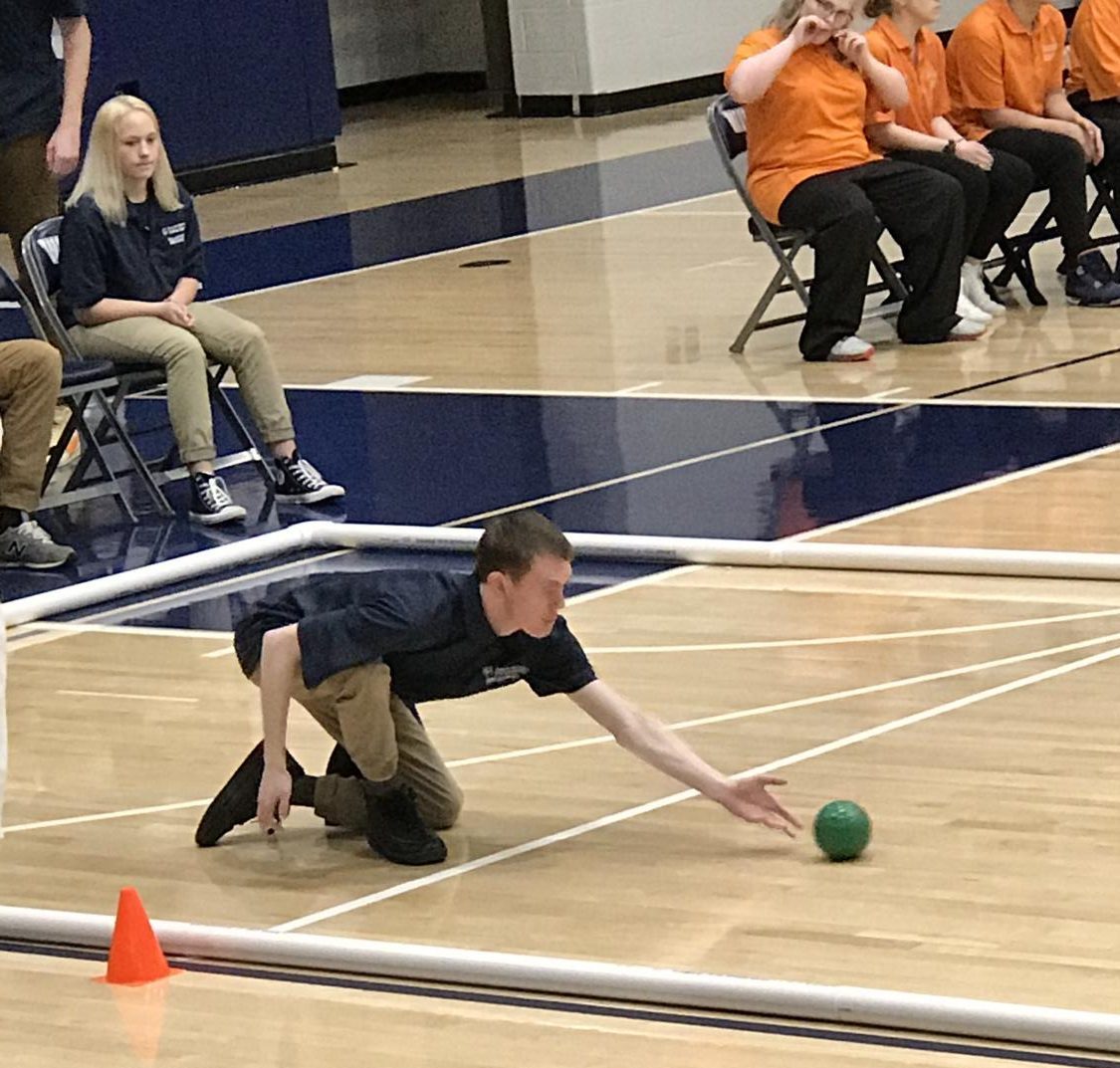 The event is typically held in Washington D.C., although current circumstances required the event to be held virtually. Despite this, the delegates were greatly impacted by the experience and were excited to spread awareness about unified sports.
"There were not any big complications. In fact, I would say that being virtual allowed our schedule to be more flexible and allow for longer meetings than usual," Martin mentioned. 
The event was influential not only because of the advances towards funding for unified sports across the nation, but also because of the support for what unified sports are aiming to accomplish. 
"My favorite part of the event was hearing about how the representatives would absolutely love to support Special Olympics in any way that they can. This is a growing movement that cannot be upheld without the support of individuals, schools, and the government."
Martin additionally highlighted that many schools throughout the state were hoping to achieve similar goals in unified sports programs. 
"In Pennsylvania alone, there are 60 schools on the waiting list to become unified schools that just don't have the funding yet," Martin stated. 
While Martin and Vaughn were not able to meet with any representatives or senators, they had the chance to meet Maureen McCormick. McCormick starred in The Brady Bunch and is very involved in the unified sports movement.
"I also loved meeting Maureen McCormick even though Mrs. Gable was more excited than I was," Martin mentioned.
McCormick has a brother with special needs, which was a driving factor for her advocating for unified sports. She was impressed with both delegates and even suggested coming to Dallastown to play bocce with the team.
 Vaughn was able to experience the event a little differently through what he shared, but was impacted similarly.
"Telling my story was my favorite part. It was a positive experience letting me know a lot of people care about Special Olympics and unified sports," Vaughn recalled.
According to Special Olympics, more than 7,800 Unified Champion Schools across the country have mobilized youth leaders and educators to create more inclusive schools for those with intellectual disabilities. This event is one of several directed to do just that-spread awareness and foster inclusion and teamwork for all people.
This growing movement has influenced countless people across the country and is still quickly expanding. Both delegates-after representing Dallastown and unified sports-have seen and experienced the benefits of bringing people, no matter who they are, together.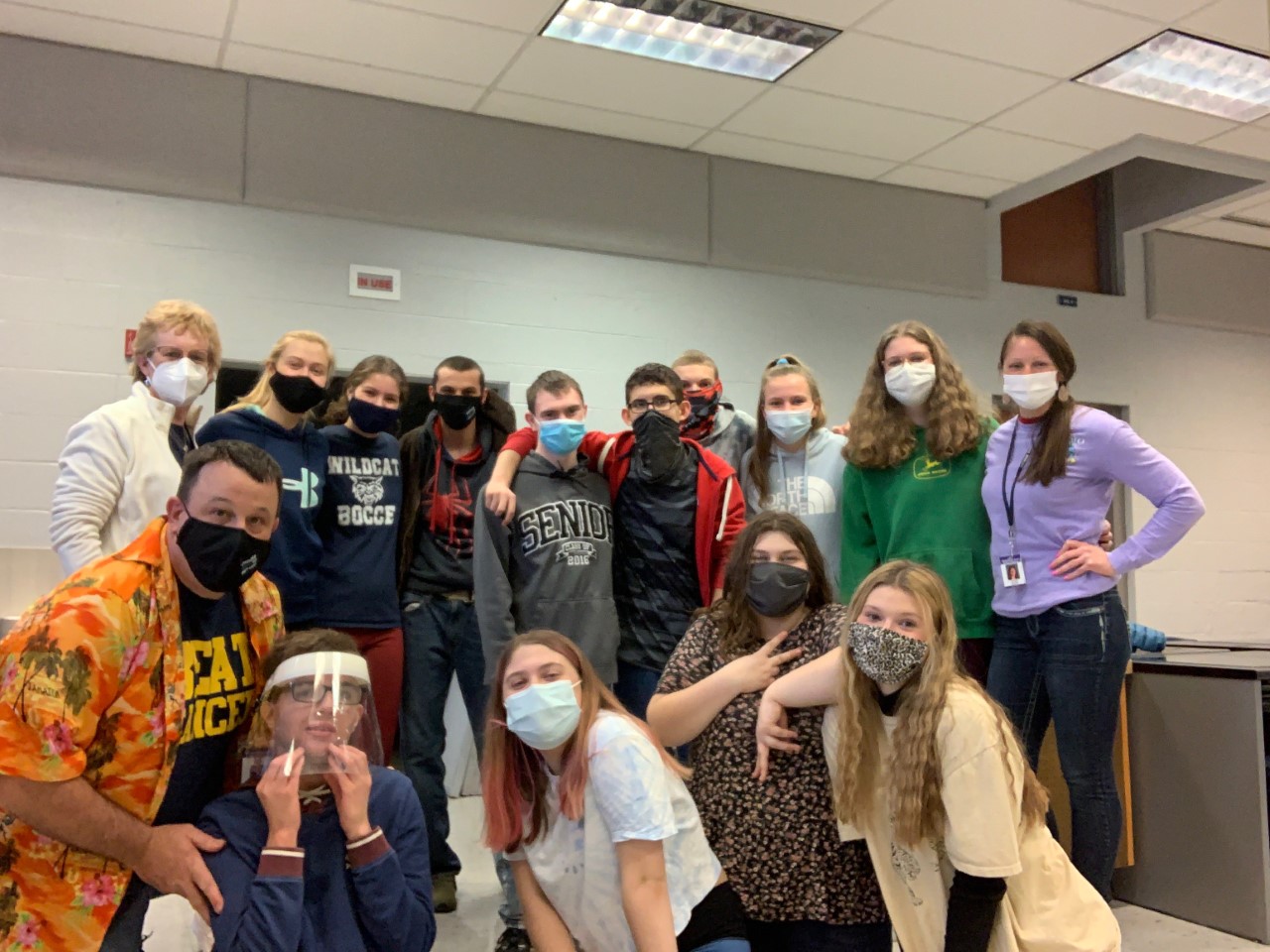 "One of my biggest takeaways from the event was simply the fact that there are people across the country that are working the hardest that they can to create an inclusive environment in schools and in the real world. It really hit home to hear the incredible statistics that were shared with me," Martin said. 
Dallastown currently has a Unified Track and Field team, as well as a Unified Bocce team. Both teams are composed of students with and without intellectual disabilities-but these differences make the club unique and bring it together. 
The teams were introduced by Debra Gable, who is the coach of the York County Special Olympics tennis team and a math teacher at the high school. After seeing how her students spent time with the Special Olympics athletes, she knew the program could flourish at Dallastown. 
"Our school has such great students, involved teachers and devoted coaches, I thought it would be a nice fit," Gable explained.
Gable is so grateful for the coaches and returning alumni that help the program succeed and the friendships that have formed between the teammates.
 Her plans for the future consist of bringing new unified teams into the picture and expanding the program to other schools in the district.
Martin has been involved with unified sports for one year at Dallastown, she is currently the vice president of the unified club, and she participates on both teams.
  "I joined the Unified Bocce team last year and loved it! It changed my life, so I decided to be more involved this year," Martin explained.
Martin is motivated by the team environment that is shared in unified sports and enjoys being able to create relationships with her teammates. 
"At unified events, it is not about who is better than who, it's about cheering on everyone and working together as a team. Besides this, I love how it creates lasting friendships. I love seeing anyone on the team in the hallway and everyone being so excited to hear all about my day or tell me all about theirs," Martin claimed.
Vaughn has been involved in unified sports for three years and is on both teams as well. 
Unified sports of Dallastown are a way to stay active. They are a way to increase knowledge and skill within a sport. But according to the athletes, perhaps most importantly, they are a way for all athletes to bond, work together, and form relationships that will last a lifetime.
"My favorite thing is the friends I meet," Vaughn said. 
This story was originally published on The Beacon on March 24, 2021.