A True Fashion Gem: Amador sister duo founds jewelry business SIGN21
By Carol Xu, Amador Valley High School
October 20, 2021
When sisters Kathryn Go ('24) and Kelsey Go ('22) encountered their cousin at a birthday party, they never expected to have one of the most inspiring and fateful conversations of their lives. Hours later at the strike of midnight, their new jewelry business SIGN21 was born.
"Our cousin has a shop called Twenty Third by Deanne, and that day it happened to be her highest sale, and we just started talking about how she was really successful. She actually only started the shop a year ago and then she already got a lot of old customers and made a lot of money," said Kelsey. "We just thought it was really interesting and we might want to try it out, [so] we just decided that day [to do it]."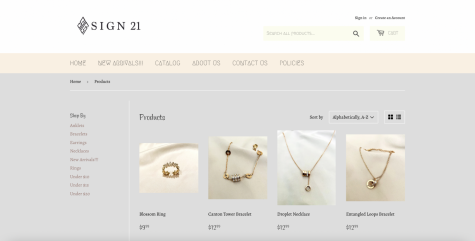 For the first few weeks, the sisters faced a litany of challenges, from creating a Shopify store website to choosing a reliable jewelry seller and registering their business with a state license.
"[Our] biggest problem was marketing, just being more known by other people, [since] we both never actually used social media that much," said Kathryn. "For Google Search, when you search 'jewelry business' ours definitely won't be the first that pops up, and that definitely affects us, [because] not that many people – compared to larger businesses – know our shop, much less buy from us."
To spread the word about their business, the sisters set up a promotional Instagram account, through which they regularly post new product arrivals, giveaways, and inspirational quotes.
"Our giveaway actually helped us a lot and we started having more sales," said Kathryn.
View this post on Instagram
They also had an outpouring of help and support from their friends and family to get the online store up and running.
"Our mother was really supportive and gave us a set amount of money to try running the business," said Kelsey. "We also sought help from our cousin a lot."
With the unwavering familial support they received, it's no wonder why their products all embody the recurring themes of kith and kin. In fact, the shop's best-selling piece of all time is a star charm friendship bracelet.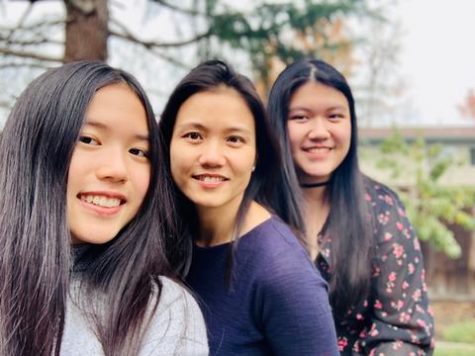 "We started our business at the low point of quarantine, [and] our family was the biggest support throughout quarantine since they were there for us the entire time," said Kathryn. "Our friendship, couples, and family series remain as year-long sales because those are the things that simply never change!"
The sisters hope to put a modern spin on Marilyn Monroe's iconic catchphrase "diamonds are a girl's best friend" by offering fine and affordable jewelry that can empower their customers with more confidence and positivity. 
"When you feel like other people are judgemental, you won't have the energy to make yourself prettier, but it's also motivation to improve yourself, prove them wrong, and show that you don't care about their judgements," said Kathryn. "You are the one who defines beauty, and no one can ever say otherwise!" 
Even the shop's name, SIGN21, embodies their core values through a clever, hidden acronym: Self-care, Intercorrelation, Glamour, and Nobility. 
"Since 2021 was really chaotic and [it's] the 21st century, we hoped that buying jewelry and making yourself show up more confidently can improve your self-esteem and self-positivity," said Kathryn. 
Although the Go sisters acknowledge they both have busy schedules, they're determined to continue the business and are excited to see what the future holds for SIGN21. 
"Obviously it's not going to be the biggest deal, [but] I hope we can still continue it," said Kathryn. "We hope to have [more] inspiration throughout the years and keep it going."
This story was originally published on Amador ValleyToday on October 19, 2021.