COVID-19 and Misinformation: The Tale of Two Pandemics
By Deja Grissom, Howard Community College
November 1, 2021
Since March 2020, COVID-19 has stricken the United States. As the nation attempts to establish a new normal, the virus has ravaged the country, killing hundreds of thousands of Americans and infecting millions. Such unprecedented circumstances have generated many different reactions and responses from citizens desperate for answers and guidance.
As time has progressed, the government and the medical field have made strides in determining the best ways to address the spread of COVID-19, highlighted by the development of three vaccines.
At this juncture — more than 18 months into the pandemic — there is a considerable amount of reliable information available regarding how to combat COVID-19.
This information, however, has been clouded by the spread of misinformation. Such misinformation has influenced behaviors and beliefs that do not comply with COVID-19 protocols and have complicated the nation's efforts to rid itself of COVID-19.
Simply put, misinformation is a second pandemic plaguing our country.
Like a virus, misinformation can be spread rapidly by those who have contracted it as they pass it on to others. While COVID-19 spreads through touch and other forms of close contact, misinformation spreads through the internet, the media and word of mouth. As long as misinformation about COVID-19 runs rampant, COVID-19 itself will do the same.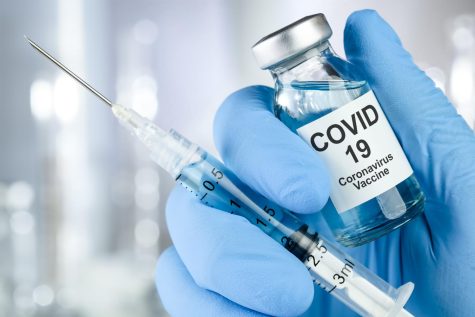 There exists misinformation regarding COVID-19 in numerous facets, from its dangers to the best ways to manage its spread. Ultimately, Americans have developed an array of attitudes and beliefs toward COVID-19, not all of which comply with the evolving understanding of the best ways to address the virus. Such misinformation stems from a multitude of sources, including documentaries, celebrities and discredited research.
Last year, Elevate Films released "Plandemic," a documentary that accused pharmacies and medical corporations of planning the pandemic to make more money. The documentary alleged that Google played a role in the operation along with political commentator John Oliver and billionaire Bill Gates. It often referred to the COVID-19 vaccine as the Bill Gates Microchip. 
Judy Mikovits, the creator of "Plandemic," is a former medical researcher known for her discredited claims. The documentary claimed that somebody who wore a mask would contract COVID-19 by breathing in their antibodies. In the documentary, Mikovits went as far as to say that "the flu vaccines increase the odds of getting COVID-19 by 36%."
The documentary also asserted that COVID-19 was created in a lab in Wuhan, China and claimed that Anthony Fauci, director of the National Institute of Allergy and Infectious Diseases (NIAID), engineered the virus to earn a profit. When Mikki Willis, the producer of "Plandemic," was asked whether the virus was created for profit or not, he replied, "I don't know."
While "Plandemic" exemplifies the misinformation regarding the basics of COVID-19, there is additional misinformation regarding how to control its spread.
The vaccines, in particular, have served as a breeding ground for even more controversy. For example, Mikovits alleged that "50 million Americans would die from the COVID-19 vaccine," which represents just one of the many inaccurate claims about the vaccines. Other false arguments suggest the vaccines are created with fetal tissue, can cause DNA alteration and can deliver a microchip into a person's body.
An immense amount of misinformation regarding vaccines has spread through social media, as well. The danger with social media lies within how rapidly information spreads, even if it is not factual.
For example, on Sept. 13, 2021, Trinidadian rapper Nicki Minaj falsely claimed to her 22 million Twitter followers that the vaccines cause impotence. Terrence Deyalsingh, the Health Minister of Trinidad & Tobago, joined Fauci in debunking this claim.
Other celebrities and public figures have spread misinformation about the vaccines, as well. During the summer of 2021, Dr. Sherri Tenpenny, an anti-vax physician, proposed a theory claiming COVID-19 vaccines can make people magnetic. Later in the summer, podcast host Joe Rogan claimed that a drug intended for horses cured his COVID-19 symptoms. On Sept. 20, 2021, conservative talk show host Tucker Carlson made a statement about vaccines being used to take over the military.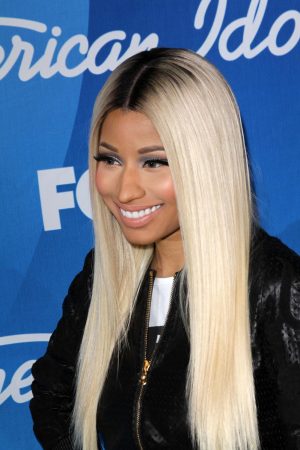 Such falsified information has led people to behave irresponsibly. For example, people have taken ivermectin — a pill used to kill parasites and viruses in horses — to "protect" themselves from COVID-19. People became influenced to take this drug after Rogan said he took the non-FDA-approved substance to "cure" him of COVID-19. In reality, ivermectin (when taken by humans) can cause vomiting, neurologic disorders and severe hepatitis, according to the Food and Drug Administration (FDA).
The spread of misinformation has also influenced behavior regarding wearing masks. To justify not wearing a mask, people have used misinformation such as the theory that wearing a mask can cause carbon toxicity. Additionally, other theories speculate that masks can harm the immune system.
This misinformation has ultimately created a sharp divide regarding an issue that should be addressed with solidarity. Because not every American supports masks and their effectiveness, violent disputes between pro and anti-maskers have occurred. In Michigan, for example, health officials have received threats from parents over mask mandates in schools, and educators throughout the country have been harassed for simply obeying health guidelines.
In response to the hostility caused by the debate of wearing masks in schools, U.S. Attorney General Merrick Garland issued to the FBI a memo that would protect school board members and educators from threats of violence.
In March 2020, limited information was available about COVID-19, its dangers and how to manage it. The same was true regarding the later development of the three vaccines. At the time, skepticism and doubt were understood and warranted. However, as research and data have progressed, our understanding of how to protect ourselves from COVID-19 has evolved immensely. Still, though, far too many Americans remain unvaccinated. 
According to the Centers for Disease Control and Prevention (CDC), as of Oct. 29, 2021, less than 60% of the U.S. population is fully vaccinated. Consequently, this pandemic has lasted far longer than it should have, and the American people are paying the price.
The CDC reports that as of Oct. 29, 2021, more than 730,000 Americans have died from COVID-19, surpassing the number of Americans that succumbed to the 1918 influenza pandemic, which claimed roughly 675,000 lives. Thus far, COVID-19 has killed more Americans than World War II, the Korean War and the Vietnam War combined.
CDC data also shows that as of Oct. 27, 2021, more than 1,000 Americans were dying each day from COVID-19. Additionally, the CDC predicts that the COVID-19-related death toll in the United States will eclipse 750,000 within the next two weeks.
"
…this pandemic has lasted far longer than it should have, and the American people are paying the price."
This data comes as America tries to grapple with the Delta variant of COVID-19; doctors are urging people to follow restrictions because this variant is more airborne than previous strains. Furthermore, many scientists and doctors are concerned about newer variants such as Delta Plus, which is 15% more contagious than its former variant.
As long as misinformation regarding COVID-19 runs rampant in this country, COVID-19 itself is not going away anytime soon. In essence, the only way to eliminate COVID-19 is by first ridding ourselves of the misinformation plaguing our country. We need to heal by eliminating one virus at a time.
As a community, we need to become more knowledgeable about COVID-19 and the ways to minimize its spread. This will occur primarily by heeding advice from reliable sources (the government and reputable medical professionals) while ignoring the outrageous claims and theories proposed by those not reputable regarding such a matter.
At this point, the best course of action is to listen to the professionals and utilize common sense — wear masks, socially distance and adhere to CDC protocols. It is important to note that the vaccine will not prevent you from getting the virus, but becoming vaccinated can significantly lower your chances of dying from the virus.
To end the COVID-19 pandemic, we must first rid ourselves of the misinformation plaguing our nation. We need to value lives over opinions. We need to listen to medical professionals over conspiracy theories. We must come together as a nation to extinguish ignorance and eradicate both of these viruses for good.
This story was originally published on HCC Times on October 29, 2021.