Artists make an emotional return at Ofrendas show
Sophomore Daisy Morales arrived early. She and her mom were scheduled to set up refreshments at the Nov. 3 Ofrendas Gallery show. But when Daisy entered the room, she teared up and nearly cried. She admits it was a bit overwhelming to see the powerful art displayed in person.
"It felt like a dream," she said. "Since, like being at home and not being able to do this, finally being able to come back is nice."
As a student in Advanced Photo, Daisy's project was on display, but she says more importantly this was the first time she's really felt a part of something special.
Although FUHS visual artists created virtual shows last year, the Nov. 3 show was the first in-person display of art since Spring 2020. Ofrendas Día de los Muertos, also known as the Day of the Dead, celebrates loved ones who have passed away.
Senior Sarah Penton focused on the plight of indigenous women who have gone missing or have been murdered in recent years. She used a red handprint on her little sister's face in the photo to symbolize indigenous women dying for no reason at all. Penton wanted to convey the message that younger generations should know about some of the terrible things that are happening; they need to be aware of the life ahead of them.
Penton wanted to notice those who have gone unnoticed and, as a person who has privilege, she wants to stand with those whose voices have not been heard.
The gallery's images varied from Penton's homage to indigenous women to junior Angelica Marines' tribute to her dog. The Tribe Tribune interviewed students about their methods and inspirations.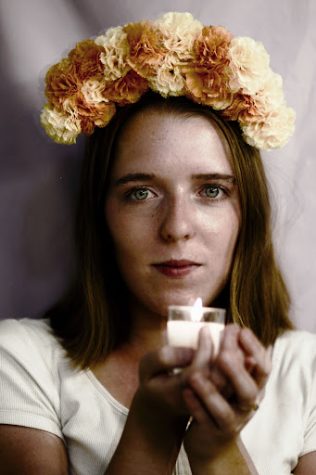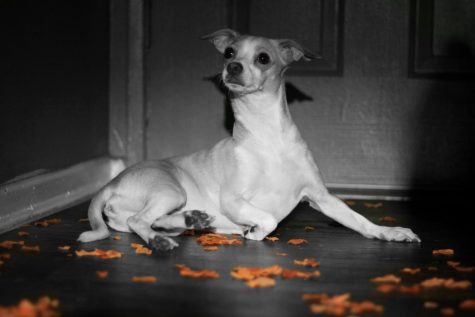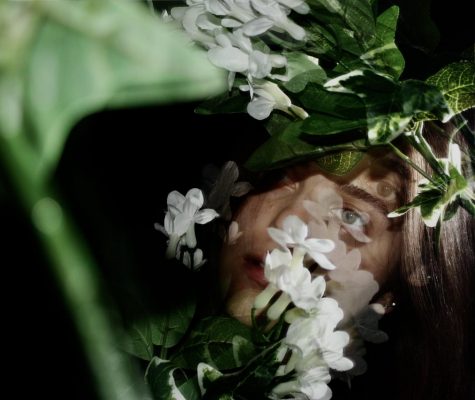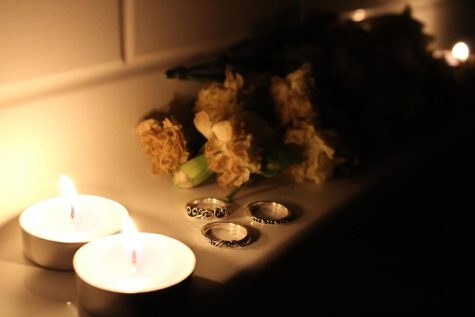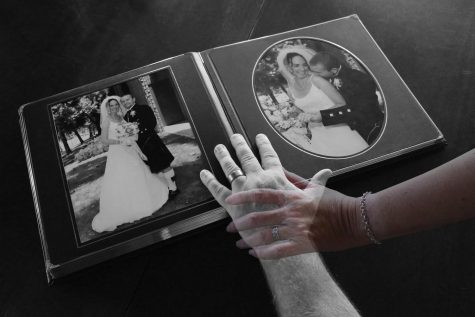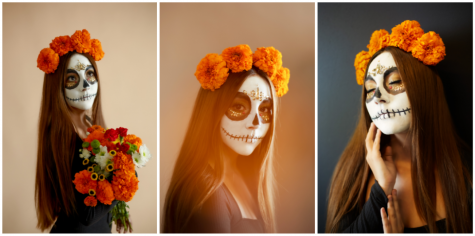 This story was originally published on Tribe Tribune on November 11, 2021.