In the paint-chipped walls of his orphanage, surrounded by the scream of the other children and a strange new family talking to him in a strange new language, the thing that freshman John Jensen first gravitated towards to was his sister's bright yellow lollipop. 
When the Jensen family traveled to the Holy Infant Nursery in Bacolod City, Philippines in the winter of 2009, they encountered a shy 2-year-old boy who knew about 10 words in Visayan and none in English. The limited information they had been given about him included his name — John — and a picture of him nervously clutching his shorts and staring at the camera. 
But his adoptive mother, Carol Lim, said that was enough for their family, who had brought toys, candy and a scrapbook filled with pictures of themselves complete with pasted-in pictures of John. Even though they had lived in Cupertino for 14 years, through the photo they had formed an emotional connection with the shy boy overseas, and Lim says they wanted him to know that he was now a part of their family and lives. 
Senior Marissa Jensen, who was four years old at the time, says that the adorable "penguin face" of her new brother made her excited to welcome him into the family. This, she says, is the only reason she was OK with getting a brother rather than a sister like she initially requested.
Story continues below advertisement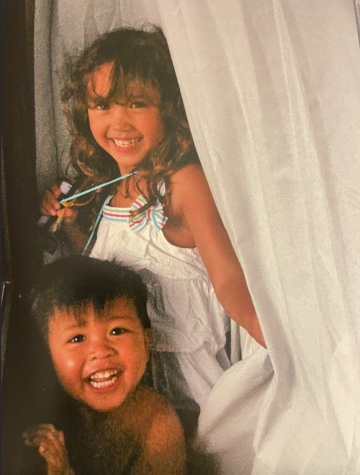 Marissa came armed with her favorite toys and candy to share with John, and Lim says Marrisa seemed disappointed that her new brother seemed reluctant to approach her or any other member of their family, until he timidly walked up to her and took a lollipop from her hands. Despite their language barrier and age difference, they slowly bonded during their first days together in the Philippines, playing with her toys and hiding from their parents in games of hide-and-seek. John says that although he barely has any memories from his adoption, he remembers being the most comfortable with Marissa. 
John had no personal belongings from the orphanage, but his first name remained the same throughout the adoption process. His mother, Carol Lim, explains that because he didn't have anything of his own, she wanted him to "keep what he could have of him." 
Both Marissa and Lim note the run-down condition of the orphanage that John was adopted from, and the limited number of employees compared to the large number of children. Because the children didn't receive the individual attention necessary for development at such a young age, Lim explains that John wasn't able to formulate the numerous words and short sentences that he should have been able to say at his age. Instead, he mostly communicated through a series of grunts and shouts, the "language" that children at the orphanage had developed. However, Lim says that the process of teaching him new words didn't take long because he was able to communicate better once he grew comfortable with the family through physical connection and the Mommy and Me class he was enrolled in upon his arrival to the U.S.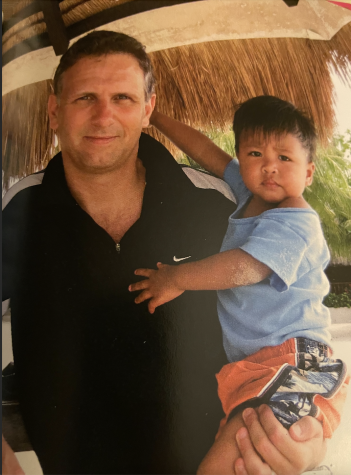 Lim says that she always knew she wanted to adopt a child that "looked like [her]" from the Philippines, because she was born and raised there before moving to Cupertino. When she filled out the paperwork to adopt a Filipino child and indicated her hometown of Bacolod City, she knew it was "no coincidence" that the adoption agency matched them with a child from that town.
"I grew up in the Philippines, and I saw firsthand how many children needed families," Lim said. "Even at a young age, I saw that, so I've always wanted to love one of those kids as my own. When the time came and I had a family and a home and financial support, it was an easy decision."
The process through the Cupertino adoption agency was long and thorough, according to Lim, taking upwards of two years and requiring several medical and psychological reviews, letters of recommendation and visits to social workers and adoption agencies. Lim says that although the process was grueling at times, she didn't have complaints because she knew all these efforts were ultimately for the protection of an orphaned child. When they were finally matched with 2-year-old John, Lim remembers being delighted. She knew that toddlers were in much lower demand than infants and had a hard time being placed into a family, yet she wanted someone younger than Marissa to keep the birth order the same.
Although the Jensens were able to adopt John relatively early in his life, Marissa explains the initial hardships that came with welcoming a toddler into their family. 
"It definitely was hard at first because we did get him when he was two, so there was a lot of his early life that we missed out on," Marissa said. "I feel like [adopting earlier] might have strengthened our connection to that point. It took us a little bit longer, especially since I was already in elementary school myself [and] I already had my own friends, and it disrupted the routine a little bit at the start. But after a while, it just became normal, and it's not something that we think about super often."
John, Marissa and Lim all agree that the adoption doesn't make their family dynamic any different than other Cupertino families. John explains that on a typical school day, Marissa and John come home, complete their homework and eat dinner as a family. In their free time, they often participate in outdoor activities because of their dad's "outdoorsy" nature, play board games and do movie nights. Marissa explains that living in Cupertino for 12 years together has united the Jensens, bringing them together despite their different biological backgrounds.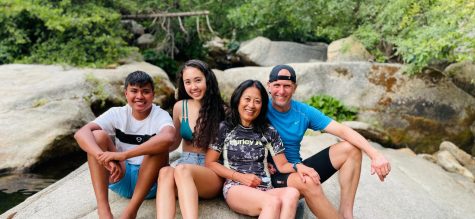 Although John says the fact that he isn't biologically related to his family doesn't play a huge role in his life, he typically doesn't hide his background as someone who was adopted. Rather, he hopes to travel to the Philippines in the future to see the town where he was born and maybe even meet his birth family. Lim says the choice is ultimately up to John, and she will be fully supportive if he wants to reunite with his birth mother. 
According to Lim, the Jensens don't know much about John's birth family, but they do know that he was surrendered one day before his first birthday. The director of the orphanage had told the Jensens that John had been living near a body of water where a child had recently drowned, and since he was taking his first steps around that time, his birth mother was likely a busy worker and didn't want to leave him unsupervised near the river. Because of this, Lim believes his birth mother was truly "hoping for a better life for him," and just wanted him to grow up in a safe environment.
"I can imagine it must have been very, very difficult for his biological mom," Lim said. "I think that, unfortunately, she had to make such a hard choice. But I'm grateful to her for making that choice and giving us a chance to have John."
This story was originally published on El Estoque on December 9, 2021.