EDITORIAL: Non-citizen voting in San Ramon
By Mahika Arya, Sneha Cheenath, Anaisha Das, Ananya Pinnamaneni, Jennifer Sheng, Megan Dhillon, Mitali Mittal, Olivia Phongsa, Praneetha Bhogi, Shereen Ahmed, Sylvia Ho, Tanvi Rao, Drishti Upadhyaya, and Kimberly Cui
February 17, 2022
"I've been living here for 18 years," San Ramon resident Hiren Kotadia said . "I'll be appearing for my citizenship interview this week."
After moving here in 2002 on an F1 Student Visa, Kotadia was left hanging with an H1B work visa from 2005-2015, until he finally received his green card for permanent residency in 2015. Now, five years later, Kotadia is finally ready to obtain US citizenship. Kotadia's story mirrors that of many foreign-born immigrants in the United States. 
"After living here [for so long], being able to cast a vote will be nice," Kotadia said. "Most of my life, I've been keeping an eye on politics, both here and in India. I'm interested in who will get elected as a leader."
But because he moved here at such a young age, Kotadia could barely exercise his voting rights, even in India. He participated in just one election in his birth country, and wishes he was able to replicate that during his time as a non-citizen in America.
"If that was an opportunity for me, I would have definitely taken it," Kotadia explained. 
He feels that voting makes a community more connected to where they live, often incentivizing people more towards citizenship.
"My kids have been born and brought up here. Maybe now I can sponsor my mom's path to citizenship so she can be with us," Kotadia shared. "This feels like home."
History of Non-Citizen Voting in the US
Despite America's emphasis on being a democratic country, voting rights have historically limited many American residents from voicing their opinion in the government. The original U.S. Constitution granted the right to vote only to white males over the age of 21 who owned land, which slowly expanded to non-landowning white males. In 1790, immigrants were granted pathways to citizenship, which often did not equate to suffrage.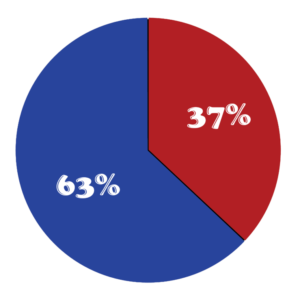 "It used to be that in some areas, [the criteria for voting] was to own land. In other ones, it was that you had to be a member of the church," U.S. history teacher Karie Chamberlain explained, referring to religious tests that restricted the right to vote to those who practice Christianity. Even after citizenship became more standardized across communities, in 1874 the Supreme Court recognized that citizenship is not a requirement for the "enjoyment of the right of suffrage." When lawmakers like Marco Rubio introduce legislation arguing that non-citizen voting breaches what America was built on, they ignore that in the early United States, voting was granted to Americans who bought into their community, not those that were able to work through years worth of bureaucratic red tape. 
When citizenship was first granted to immigrants, white men were eligible after living in the country for two years. US Citizen and Immigration Services explain that now, a non-citizen must spend five years as a permanent resident before applying for citizenship, three years if married to a citizen. In modern America, citizenship takes years and years to reach. Laws mandating citizenship for suffrage are still written with outdated ideals from centuries ago. 
In America's early days, non-citizens were allowed to vote in elections, so "one citizen, one vote" isn't a core principle of American democracy. It's legislation that can and should be modified to reflect changing times. 
Non-citizen voting being approved today
As of December 2021, there are 15 districts across the country that have allowed non-citizens to vote in local elections starting January 2022. 
In 2016, San Francisco approved residents to vote in school board elections as long as they are of voting age and the legal guardian of a child in the district. In Maryland, the state allowed non-citizens to vote in local elections beginning March 2020, as the state constitution gave the local government the rights to do so. In New York City, the council approved the "right to vote in municipal elections to lawful permanent residents and other non-citizens authorized to work in the United States," according to Ballotpedia; it is now the largest city to allow for non-citizen voting. In Vermont, non-citizens have been allowed to vote in local elections since June 2021. There are also plans set in place for similar laws in several Massachusetts towns that are currently pending approval from the Bay State Legislature. Chicago and Washington, D.C. are discussing introducing non-citizen voting as well.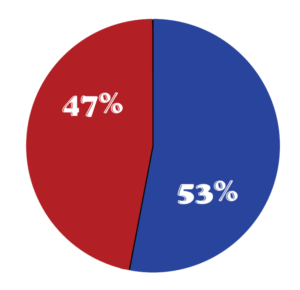 Most recently, San Jose voted to study a charter amendment that would allow non-citizen suffrage in local elections. To be implemented, San Jose citizens must vote it in, upon which county officials will be "brought into conversations," according to the San Francisco Chronicle. The San Ramon City Council should introduce similar legislation to prove their commitment to serving our community and allow immigrants to make their voices heard. 
San Ramon Mayor Dave Hudson said that it isn't the City Council's place to make these decisions, arguing that "the system is going to have to change at the county level," and the county is likely to follow the state.  
This process doesn't end with the city council, but it could start with it. A vote to allow non-citizen voting would signal the council's commitment to a truly representative government. The city may not be able to independently implement this program, but by supporting such forward-thinking legislation, San Ramon can position itself as a leader in local government and could spark a change throughout the county. 
Hudson also brought up concerns with voter fraud, such as people voting several times or in a district they aren't actually living in. However, there are legal processes that can prevent these issues. For example, in Takoma Park City in Maryland, non-citizens have to register through the city, rather than the state. The application to do so requires proof of residency, such as a deed, utility bill or school record. Implementing this legislation would require administrative changes, but it is possible to represent all voices without creating more opportunity for fraud. 
Non-citizen voting is slowly but surely making its way across the country, and this is San Ramon's chance to jump in on the ground floor and be an example for other local suburban cities. 
Non-Citizens in San Ramon
The impact of preventing non-citizen voting is especially relevant in San Ramon, where immigrants compose a significant part of the city's population. According to the 2019 census, immigrants make up 37.9% of San Ramon's population — approximately 30,000 people in a city with a population of approximately 76,000 — and this rate is steadily increasing. These foreign births are almost triple the national average (13.7% according to a Pew Research Center report), and still larger than the 25.6% of Contra Costa County residents. 
Yet 11,575 residents or approximately 15% of the city's population are not U.S. citizens, and therefore ineligible to vote, and about 20,000 San Ramon residents are ineligible to vote based on age (one must be 18 or older to vote). Despite voting restrictions, non-U.S. citizens still make up a sizable amount of the city's workforce. In San Ramon, 60.9% of non-U.S. citizens are in the labor force, even though F-2 visa holders (Visa holders that are reliant on their spouse's visa) are not allowed to work under any circumstances. So why is it that non-U.S. citizens, a group that makes up much of our city's community and economy, are restricted from voting? 
Taxation and Representation
The basis of the American revolutionary fight for freedom was the slogan "No taxation without representation." Despite this, a large portion of America's immigrant population pays taxes without any say in the education of their children or who represents them in the government. Non-citizens are subject to the same taxes as US citizens, provided they hold a green card or permanently reside in the country for a substantial amount of time. And according to Forbes, undocumented immigrants alone collectively paid $11.64 billion in taxes in 2016. Locally, in Contra Costa County, immigrant households contributed $1.1 billion to local and state taxes and $2.8 billion to federal taxes, as shared by New American Economy. 
"
In modern America, citizenship takes years and years to reach. Laws mandating citizenship for suffrage are still written with outdated ideals from centuries ago"
Without the right to vote, non-citizens have virtually no say in local issues and processes that affect their and their family's lives. Due to the notoriously long waiting periods and backlogs associated with the naturalization system, it can take years (or even decades for people of certain nationalities due to per-country caps) for immigrants to go through the process and gain suffrage; 50.4% of foreign-born residents who entered the United States between 2000-2009 are still not US citizens. Thus, they live in a city where they cannot influence the quality of education their children receive or the laws that they have to abide by.
Chamberlain empathizes with these concerns, explaining, "I think [being able to vote will] bind [non-citizens] positively to the community that surrounds them."
According to the United States Census Bureau, only 33% of San Ramon residents are white, but that demographic is not reflected in our city government, where 60% of city council members are white. Giving non-citizens the right to vote could provide significant representation in local governments whose decisions directly impact these diverse populations.
A Plan of Action
By barring non-citizens from voting, the government is ensuring that there is limited representation in elected platforms and suppressing the votes of thousands of residents. 
We're seeing a new generation of politically-active students, cementing their desire to be involved in government through six distinct student-led political clubs between San Ramon's four high schools. If the city prevents these students and their families, many of whom are non-citizens, from contributing to local politics, then thousands of voices, desires and perspectives will go unheard. 
To fight this issue, residents that cannot vote can take action by emailing their city council member and making their support of non-citizen voting known. Citizens who can vote should elect government officials who promise to support all San Ramon residents. And government officials themselves should take steps to show their support for this important legislation and use their position to amplify the voices of their constituency. 
A citizen's right to vote is an essential part of U.S. politics, a way for them to directly participate in the government. The number of immigrants in our county has grown significantly, and they should be allowed to vote in local elections that affect them. As more than one-third of the San Ramon population are immigrants, the city of San Ramon should take steps to make non-citizen voting a reality. 
This story was originally published on Wildcat Tribune on February 10, 2022.