Generations Worth of Talent Through Music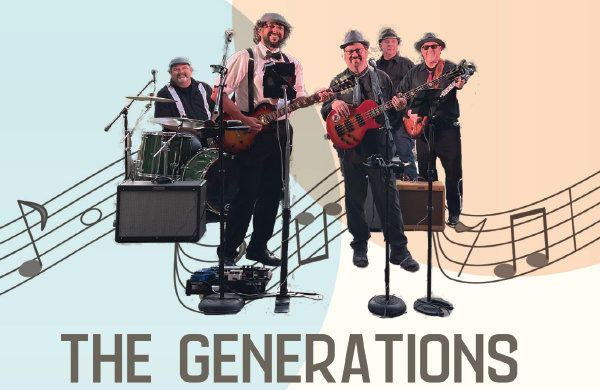 By Ethan Lewis, Woodbridge High School
May 4, 2022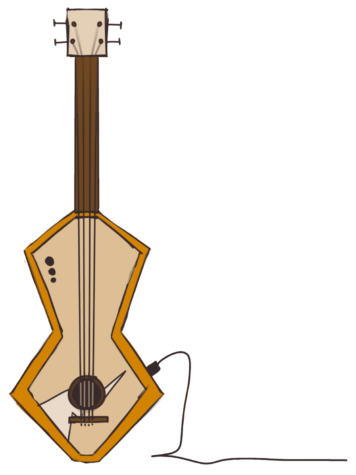 Started in 1994, "The Generations" has had a massive impact on students and teachers alike. It's goal was to unite teachers and students in a rock band through Woodbridge High.
Physical Education Department Chair and Assistant Football Coach Cliff Nelson and science teacher Adam Atallah are the current members of the band.
Nelson is the last founding member who is still in the band, and remembers the day the band started picking up some steam.
"It [originally] was me and one of the other science teachers. We opened up for a student band, and after the show was over, the drummer from the student band said that he would rather play with us. So, now we have a drummer, so we've got a bass player, and rhythm guitar, and then we found another teacher that was our lead guitarist," Nelson said.
Nelson believes that the band served as a starting point for a lot of students to find their true talent.
"We had a drummer who was a student, he was a sophomore at the time, and he ended up playing with us for three years, and we got him to sing because he didn't know he could sing…he goes 'oh I'm not really good' but he was so good that after he graduated he went to York and became a broadway guy and did the 'Les Miserables' shows. He's played with Julie Andrews, national tours and opened and sang with Josh Grogen, who's another big-time singer. But he was our drummer and we kind of got him singing and he ended up taking it pretty far," Nelson said.
But the student talent doesn't stop there.
"One of our keyboard players from way back, Adam Govman, did the music for The Greatest Showman. He won a gold record and a grammy nomination, and he was our keyboard player for us, so he did really well," Nelson said.
Even some of the band's supporting roles went on to the mainstream.
"We used to have dancers, and one of the girls that danced for the shows went on to be a Lakers girl. She was a New York City Rockette. She did all the dancing for award shows like the Oscars, but she got her start dancing for us," Nelson said. "We try to pick out some of the talent from the school, and hopefully they'll say yes and work out a number so they can perform for their classmates."
However, the band itself has also received some national recognition.
"We got written up in some national magazine before because it's unusual for teachers and students to do a rock and roll band together. There have been a lot of teacher bands, everybody used to have them, but not too many where they had students and teachers play at the same time, so that was the original concept, and why we called ourselves generations… [the magazine] was called Coast magazine, I think it's still around, it's on the pacific coast," Nelson said.
Science teacher Bruno Dworzak does not currently play with the band, but always keeps the possibility of rejoining as an option, originally being a band member since the late 90s.
"I was hesitant because back then Covid was really bad initially. Then, you know how you just kind of drift away from stuff, I want to play, hopefully if Covid does continue to be milder… but I would love to do it again, I really enjoy it…I'm always willing to come back, when I make the opportunity, because really it's just me staying away," Dworzak said.
Dworzak highlights one of the most notable moments from his time in the band.
"We used to have Mr. Metfetzel, [who] loved to play, and we were playing 'half marathon' and we just flat out told him 'look, you play, and we'll follow you, whatever you want to do' so he would just play and we would just follow him. He got into this 20 minute guitar solo. Mr. Nelson timed him, I think it was a 26 minute guitar solo, and he's sweating and everything, and we're like 'dude!' because my arms were about to fall off and he was like 'I gotta finish!' He was just committed to the whole thing," Dworzak said.
Following the onset of the pandemic, the band was unable to perform, so Nelson and Atallah branched off, creating a band known as the Lost Generations. The band focuses mainly on covers.
"We play for parties, bars and things like that," Atallah said.
Atallah and Nelson try to practice every Monday for two to three hours, and occasionally on the weekend.
"If I had to pick the three most prevalent bands [we cover], it would be The Beatles, The Rolling Stones and Tom Petty," Atallah said. "The songs are generational too, we play stuff from the 50s [to the] 90s, and current stuff too, it depends on what the show happens to be," Nelson added.
Atallah credits live concerts as his favorite part of the band and believes it's the best part about being in the band.
"The live audience doesn't want to hear you until you're at least half-way decent, and so, they say nothing succeed like success, so once you get to a certain level if you start playing in front of a live audience, you are forced and motivated to just get better and better and better," Atallah said.
Nelson still wants to keep the original band alive, and is always willing to accompany students.
"But lately…we've had other students who have joined as guest spots, instead of full time," Nelson said. "I always thought it was cool [to include students]… it's easier for students to come in and do one thing, as opposed to coming to practice weekly."
Nelson has also branched out on his own in the past, showcasing his talents through multiple different mediums including video games, TV commercials, independent films, plays and songs featured on Sirius XM out of his catalog of 300 to 400 songs.
Dworzak hopes to rejoin both Nelson and Atallah towards the end of the year, wishing the students farewell with covers of classics from every generation of music.
"We were talking about maybe playing grad night, that would be fun, we've done it before because they don't let the kids in for a bit so we have a captive audience, literally, they're just in the quad, but I would love to do it again," Dworzak said.
This story was originally published on Golden Arrow on April 23, 2022.