A thing of the past: Modernization of the California Mission projects
By Zoe Lodge, Arroyo Grande High School
November 18, 2022
The California Mission System is one of the bloodiest elements of California's history and taught to fourth graders culminating in sugar cube structures. Quite literally sugarcoating the deaths of tens of thousands of Native Americans that took place within the California mission system in just 65 years. 
The California Missions were designed and established not just to convert local Native American tribes to Christianity, but also to "train them for life in a European colonial society," as documented by the Library of Congress. The conversion that took place on Mission grounds was forced, as cultural assimilation rarely takes volunteers. The local natives at each mission site were forced to live at the missions, speak the Spanish of their colonizers, and complete the tasks and chores required to maintain the missions and their surrounding farming and religious functions.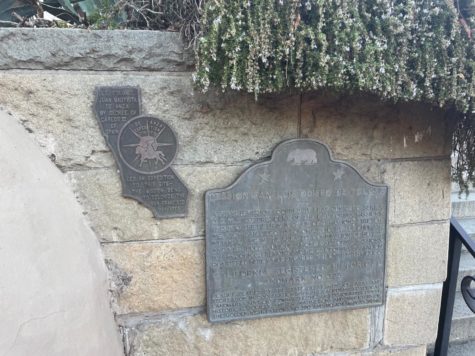 By the time the missions were secularized in 1834, California's native population had decreased by over 150,000 people. These losses were in direct correlation with the practices of the mission system, with deaths as a result of disease spread by colonizing Spaniards, overcrowding due to forced living conditions, brutal punishments for noncompliance with European colonial living and Christian morals, and a rapid increase in child death rates- natives faced a difficult life. According to the Library of Congress, "it was the tribes of the coast, the 'Mission Indians,' who were most dramatically affected. Tribes like the Modocs in the northern mountains had little or no contact with the Spanish and suffered little."
Despite the historical relevance of missionary's forceful conversion practices against indigenous populations, this information has been blurred and whitewashed as it made its way into schools. Within the California elementary school system, the realities of the California Missions' true purpose have not been taught to fourth graders, perhaps due to the intensity of the subject matter and reluctance to inform nine and ten-year-olds on mass genocide and forced cultural assimilation that took place in their backyard.
"It is important that students are taught about Spanish colonization and the detrimental effects it had on Native Americans," Kelli Collins, a fourth-grade teacher at Nipomo Elementary, said. "I'll teach the positives and the negatives. I plan to be honest with my students in a way that is appropriate for 9 and 10-year-olds."
But when the lessons end, the information is essentially never touched on again. When entering middle school and high school curricula, students learn the brutality of colonization as a whole, but not the localized aspect.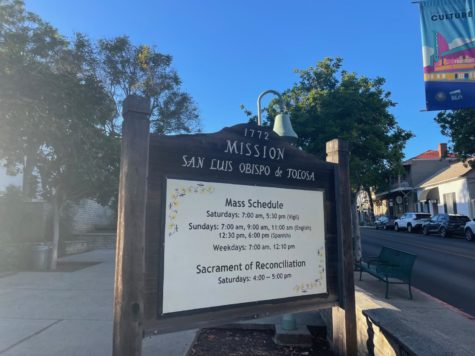 Kelli Peters, the AP European History teacher at AGHS, is aware of this existing gap and wants to work to localize the curriculum involving colonization in the future.
"We talk about exploration and conquering of the Americas in general… but we don't specifically go over the development of the missions in California… so that part is left out," Peters said. 
Ryan Huss, a US History teacher at AGHS, noted that the mission system and brutal Spanish colonization of California do not come up in his high school class. 
"It isn't part of the 11th grade curriculum," Huss said.
Ethan Silva, a World History teacher, addressed what Spanish colonization is taught, but acknowledged the gap that exists between the 10th-grade curriculum and specific colonization practices in California.
"I teach about Spanish colonization, but I focus on Spanish colonization in South America and Mexico and the Mexican Revolution which led from a… similar mission statement in Mexico," Silva said.
The brutalities of Spanish colonization conflict with the fairly docile fourth-grade curriculum that many modern teenagers and young adults are familiar with.
Every year, after learning about local Indigenous tribes and reading books such as Island of the Blue Dolphins, fourth-grade California students tackle the long-awaited Mission projects. Students learn about Father Serra, building the missions, and often take a field trip to one or two mission sites, where they tour the facilities and participate in fun "historically accurate" activities such as hand-making tortillas- not quite forced religious conversion.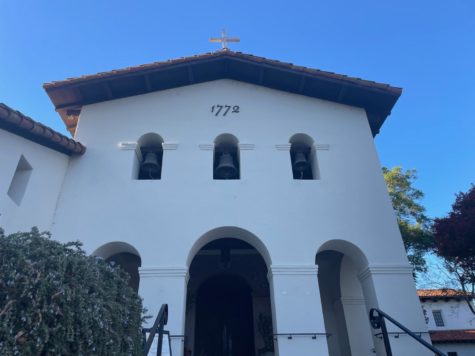 The classic Mission project is a hallmark of California public school attendees of the past 40+ years. Most common is a model building constructed of sugar cubes or cardboard, adorned with a plastic roof, windows, and a farm animal center. As the project modernized, so did the models, students built missions out of paper mache, Legos, and Rice Krispie Treats. The only thing that didn't modernize, at least until 2017, well after today's teenagers and young adults have gone through fourth grade, was the Mission curriculum. 
In 2017, the fourth-grade Common Core curriculum used in California public schools was redesigned to move away from the problematic nature of traditional mission projects and education, as they were said to have glorified the missions and glossed over the true history of Spanish colonization. 
In the current Common Core Social Studies curriculum guide for California K-12 schools, there are a few brief outlines that provide guidance for teachers in addressing the Mission system and native populations in California. 
In regards to native cultures, the curriculum guide addresses "a plurality of ethnic groups, religious faiths, and national identities forms the backbone of California's history, which students will learn characterizes their state's past and current place in the world."
The mission system is only mentioned briefly.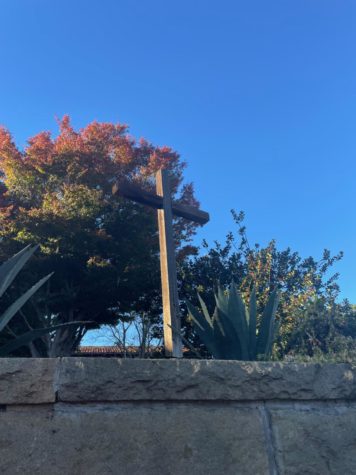 "In order to move away from the 'mission project' reconstruction, the fourth-grade chapter encourages teachers to draw from local and statewide resources and to embrace a historically appropriate investigation into the many perspectives involved in the mission system."
Peters again weighed in on those gaps between what learning is achieved in fourth grade versus what is filled in in high school.
"I think the piece missing from elementary school is that you get this happened right here where we are… we don't personalize or localize it," she said.
Though the state is moving in a more progressive direction than that of the past in terms of teaching Spanish colonial history to California fourth graders, there is still vague guidance that leaves room for the loss of accuracy and information.
Educators employed by LMUSD are working with the new curriculum standards to create fourth-grade education that is not only appropriate for nine and ten-year-olds but also maintains the truth of the treatment of Native Americans at these local historical sites. 
Alissa Mohr, a former fourth-grade teacher at Grover Beach Elementary School and now the current IB coordinator for the school shared some insight on the revamped curriculum and the delicacy of teaching such a sensitive subject to young students.
"It is very clear in the [new California Social Science Framework] that projects that include building of the missions, or do not include multiple perspectives or sources from the varying groups of people involved, are inappropriate and offensive to many. With these considerations, we have changed how we teach the unit, what resources we deem important and useful to our unit of inquiry, and how we have students demonstrate their learning at the end of our unit," Mohr said.
She discussed that the majority of the change following this new framework was brought into effect by working with the Ethnic Studies Department at Cal Poly as well as local members of the Native American community. 
"We made significant changes to our instruction regarding the Mission system and the Gold Rush in 2019," Mohr said. "Our central idea is 'Cultures can be controlled when there is an imbalance of power,'  with lines of inquiry that guide our learning of 'an inquiry into how conquerors can alter human life,' 'an inquiry into how cultures can be oppressed,' and 'An inquiry into the perspectives of historical accounts.'"
Instead of some of the previous books or methods of instruction used to construct a partially accurate view of Native American presence in California and how they were affected by colonization, the new curriculum includes books and accounts written by Chumash Native Americans.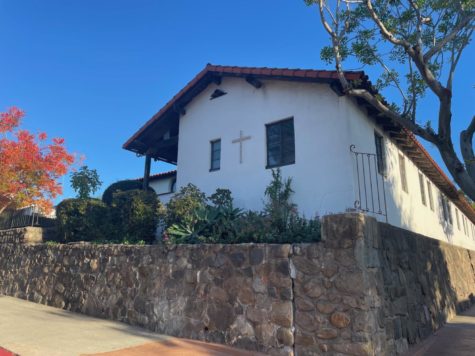 "This novel is written from the perspective of… Native Americans that experience the introduction of the Spanish colonizers onto their land, the forced removal from their homes and villages, the separation of families, the forced spiritual conversion and cultural genocide, and the mistreatment/diseases within the mission," Mohr said. "When these events occur in the novel, we have an age-appropriate conversation with our students regarding those events and work on developing empathy." 
The newfound Common Core focus on empathy and understanding of the horrors that the indigenous populations endured as a result of the Mission system can easily be incorporated into the fourth-grade curriculum without getting too bloody while also fostering a greater understanding of what truly happened in the state's history. 
"It is also very important to us to teach how current tribal bands of indigenous people are working to revitalize and preserve their culture, and to not only refer to Native people as living in the past and not using stereotypical images in any of our novels or resources," she added.
California educators, particularly within the Lucia Mar School District, have made considerable progress in the accuracy of their Mission curriculum for fourth graders, and as educational standards change and there is a further demand for truth, it is likely that this progress will continue. However, this doesn't undo the generations of harm done by lack of knowledge and censored learning that took place in California elementary schools for the majority of recent educational history.
This story was originally published on The Eagle Times on November 12, 2022.