Algonquin Regional High School lost a kind, caring member of the community when junior Jon Niemi passed away unexpectedly but peacefully on September 17, 2022. 
Jon was born on July 1, 2006 and is survived by his parents, Katherine Niemi and Derek Niemi, his two younger siblings and his close friends. He left an impact on his family, friends, teachers and classmates, who have struggled with the loss and are thankful for the time they had with Jon. 
Jon transferred to ARHS during the second semester of his freshman year from Assabet Valley Regional Technical High School. According to his father, Derek Niemi, Jon was a smart kid and a dedicated student. Some of his favorite hobbies included playing video games, biking and making videos on YouTube. 
"He also liked playing games, like every other kid, and he liked YouTube in the last four or five years," Niemi said. "He really started messing around with YouTube and he told me he really wanted to pursue that. He was getting pretty serious toward the end, really looking into how YouTube markets, back screen colors, how long a video should be. I was pretty impressed at how deep he went into it."
Story continues below advertisement
Jon was especially close with his family, and enjoyed the vacations they took each summer to visit his cousins and spend time together. 
"We used to go down to the Cape every summer," Niemi said. "We would kayak out to the islands, hang out there and he'd jump off the bridge. There were a lot of memories. He especially looked forward to it and seeing his cousins the last three years or so. He really enjoyed that. We would rent golf carts; it was a private community and the kids would ride around on all the golf carts at night. We'd have a ping pong table, darts and all these other games and have a tournament between all the adults and kids. It was a blast."
One of Jon's closest friends, junior Perrin LoRusso, has known Jon since the second grade. Some of LoRusso's favorite memories with Jon were from the vacation to York, Maine they went on together in the summer of 2020.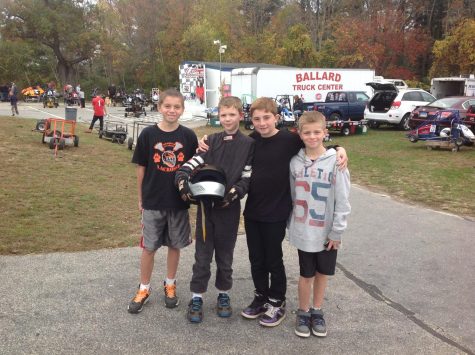 "There was this beach and it had these stone stairs, but they were really big," LoRusso said. "When it was high tide, the waves would come in and they would go super high in the air and we would sit there at the bottom and then when the waves came, we would run up to the top. That was fun."
LoRusso described Jon as someone he could talk to about anything, as he was always very kind and supportive. 
"He really was an amazing friend and an amazing person," LoRusso said. "Everyone knew him as that."
After transferring to Algonquin, due to his kind nature, he quickly made connections with classmates and teachers, including his U.S. History teacher, Greg DeCosmo. 
"The first thing that comes to mind when I think of Jon is gentle and kind hearted," DeCosmo said. "It's different for me because I work with teenage boys. They're usually rambunctious and crazy. It's more rare for a young guy, a young man to be really kindhearted and a little bit on the quiet side. He had a gentle demeanor and an easy way about him."
DeCosmo especially remembers Jon's easy laugh and smile.
"He also had a really good sense of humor, like a smirk, a sideways grin that I saw all the time," DeCosmo said. "You could joke around with him with dad jokes, or you could make risky jokes with him, and he understood all of it and would have this grin on his face the whole time."
Jon also worked closely with his Special Education teacher, Caroline Flynn. According to Flynn, all of his teachers loved working with him and appreciated his kind, calm demeanor. 
"Any teacher always thought he was just a lovely person," Flynn said. "He had a calming effect on people. Jon never raised his voice or was openly demonstrative about anything. He would smile a lot."
Flynn explained that although Jon was a private person, he was friendly and kind to everyone he talked to.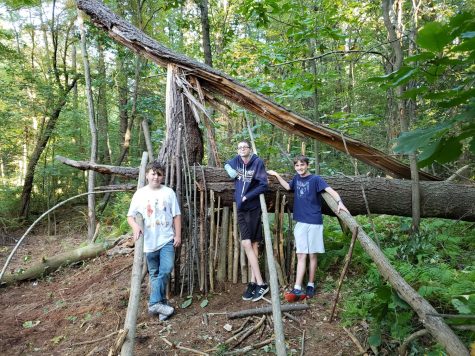 "He was just really a private kid, too," Flynn said. "That calmness about him, about everything, was something that stood out. He was friendly with everybody. He was just a good person."
After Jon's passing, members of the Algonquin community sent letters to his family, expressing their condolences and including messages about Jon's impact on them. 
"Reading all the 50 letters that I have here, not one person said anything bad about him, or that they had heard anything bad said about him, which is amazing," Derek Niemi said. "I think that really shows how pure his heart was."
This story was originally published on The Harbinger on December 7, 2022.