No, not even water: Ramadan 2023
The holy month of Ramadan begins this week for over two billion Muslims worldwide. Ramadan is the ninth month of the Islamic lunar calendar and one of the three major holidays in Islam. 
The purpose of Ramadan is to connect with one's faith, God and community, and it is also a time of fasting, reflection, purification and prayer. During Ramadan, Muslims fast from sunrise to sunset, abstaining from drinking water and consuming any food.
Many Muslims consider Ramadan to be more than just forgoing food. They withhold from lying, backbiting and overall are expected to maintain good behavior.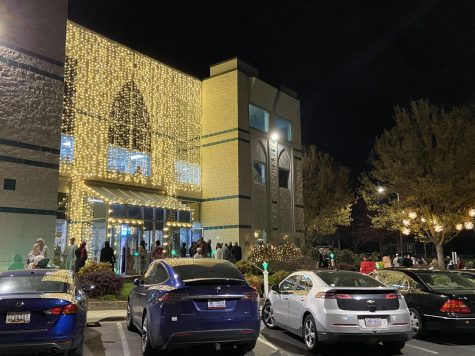 Green Hope student Sabeel Zayan ('23) provided insight into what Ramadan means to her and what she hopes to focus on this month. 
"Ramadan means to give out to others and self-reflect on me. It's a time when I learn to appreciate what I have and be grateful for it while doing the same with and for others" said Zayan. "I want to ensure that I am using my time wisely and getting the best out of this month. I'm looking forward most to the nights with my friends and family, where we celebrate together."
She shared how she thinks teachers can help students balance schoolwork and daily life during Ramadan.
"I think teachers could support us by being more flexible about dates or sleeping in class. We tend to get tired as time goes by due to our sleeping schedule getting messed up which also could interrupt our working schedule with school. As long as our work gets done in a decent time frame, I think it should be permitted," she said.
Zayan also emphasized the need for awareness about the month, as it is the longest religious observance in Islam.
"It's pretty common to get told to just 'drink water' during our fast to make it easier on ourselves, but that's a common misconception as we are not supposed to drink water and consume any food," she said.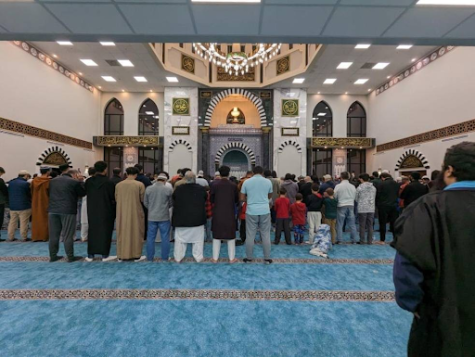 For student athletes, Ramadan presents another challenge: continuing to perform at a high level while fasting. Green Hope student athlete Majeedur Mohammed ('25) said that although playing sports during Ramadan is difficult, it is is also an incredibly rewarding experience.
"Being a student athlete during Ramadan helps me focus on my physical and mental strength due to the fact that I have to prepare myself so I can't use my energy throughout the day. It also helps me focus on my mental health, because I connect to my religion better and it helps me maintain a better focus on the things that are important," Mohammed stated.
While Ramadan serves as a time for Muslims students to reflect on their faith and spirituality, non-Muslim teachers and students at Green Hope aim to learn more about the observance. 
One such teacher, Ms. Kimberly Combs, grew up in a Pennsylvania community lacking diversity. "Everyone was Catholic or Protestant or Presbyterian, so you really didn't need to know about other faiths at all. Just by teaching Muslim students, it would be useful to know when fasting starts and how I can support them," she said.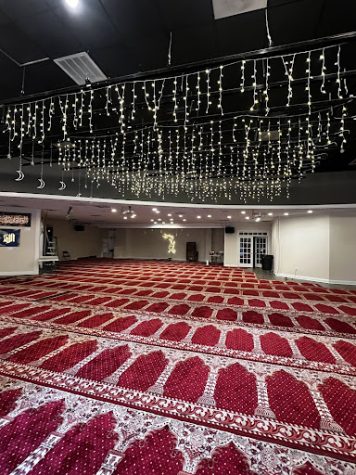 Ms. Combs also noted some of the parallels between Muslims fasting for Ramadan and Catholics fasting for Lent, especially since the two fasts align this year.
"With Catholicism, Lent is a four-week period before Easter occurs. In that period of time, you're not only supposed to be doing certain fasts, but you also don't eat meat on Fridays and you're supposed to select something else in your life to give up to show that you are sacrificing," said Ms. Combs. 
Green Hope student Chavi Weerasinha ('23) initially learned about Ramadan from her friends who practice it. "I think Ramadan should be a part of the social studies curriculum so students know the importance and purpose of the practice," she said. "It's important to have an inclusive classroom where every student is treated respectfully."
For Muslims, Ramadan serves as not only an opportunity to enhance their faith, but also to learn and educate others about the importance of the holy month from all perspectives.
This story was originally published on The Green Hope Falcon on March 23, 2023.