AV Junior Clara Yin creates unique designs for clubs around campus
Amador Valley High School junior Clara Yin has always been an artist, for as long as she can remember. As a child, she enjoyed drawing on paper, though recently she moved into digital art for its unique qualities.
"I think the convenience was what really drew me to it. There's also a lot of things you can experiment with online, you can use filters and erase or edit a lot easier which I like," said Yin.
As she toyed around more with the medium, Yin soon realized that she could use these skills for other practical purposes. As a member of several student organizations on campus, Yin saw an opportunity to use her artistic abilities to help out.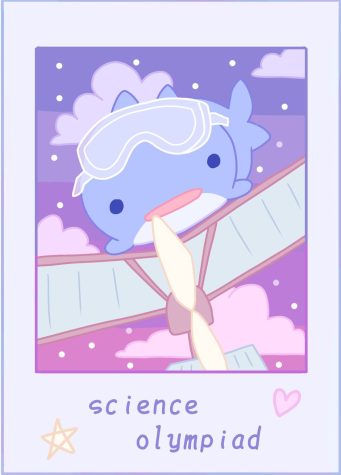 "Clubs need merchandise, and it's a good way to promote club unity," said Yin.
Yin makes t-shirts, sweatshirts, tote bags, stickers, and more. Her work can be seen all over campus, and her designs are undoubtedly eye-catching to other students.
"At the competition (Bay Area Regional Competition, Science Olympiad), a lot of people were just like, 'Oh wait, that's a really cool sweatshirt!' and throughout school people are like 'Oh where's that sweatshirt from?'. It's a way to promote the club as well because it's striking and people like it a lot," said Ritwik Aeka ('26).
She draws inspiration from many places. She racks her own brain as well as uses references on sites such as Pinterest.
"I look through the feed, and a lot of my designs are inspired by magazine layouts or tote bag designs where things are kind of sectioned off. I also think about other designs I think of randomly, and I like to incorporate those kinds of ideas into my art," said Yin.
Although a small gig for the time being, Yin says she'd consider expanding her services. Many other students and organizations on campus may find her work useful.
"Right now I only do it for clubs that I'm in. I haven't looked into doing it for other clubs, but if there were other clubs interested, I could talk it out with them," said Yin.
Yin ensures that everyone's voice is heard. She wants her designs to authentically represent the people that make up the club and thus does her best to involve all members.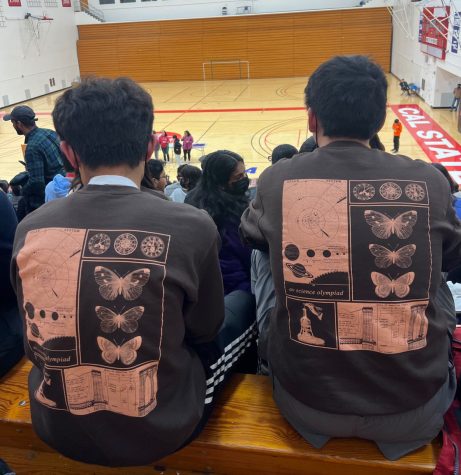 "She's very transparent in her design process, and she lets a lot of people give their input on colors and different things like that," said Aeka.
At times, this extra care has its downsides. Yin admits that often the most difficult part of her job is trying to satisfy everyone.
"A lot of times people have opposing opinions, sometimes from each other but also sometimes from what I think is best for the design. It's just important to pick a design that best resonates with what everyone wants," said Yin.
Yin brings a personal touch to every project. Her designs bring together a community in a way that outside commissions can't achieve. Her fellow club members appreciate her work and the distinctive style it has."I think it's that uniqueness. It's very specific, and you can't find that with other online products," said Aeka.
This story was originally published on Amador ValleyToday on March 28, 2023.