In a world where social media and trends reign supreme, originality seems to be fading away. Enter dupe culture: the desire to replicate popular products, looks, styles and trends at a fraction of the cost. From knockoff designer clothes to makeup tutorials, dupe culture is on the rise with influencers scouring every nook and cranny to find a dupe of the latest "it" item.
TikTok has certainly faced criticism since its inception, however, the issue of "dupe culture" has become particularly divisive. Some argue dupe culture is a harmless, even humorous form of entertainment and a way for users to interact in the TikTok community. Others see it as exploiting original ideas and creators who need more protection from the viciousness of social media.
Although the idea of a dupe has existed for decades, Generation Z has changed the meaning of the term. When the term first became popular, dupes were considered a faux pas, a mistake, almost an embarrassment. Amongst a classist culture that emphasized shopping at only the best, higher-end stores, dupes negatively stuck out amongst the crowd.
But now, the dupe is idolized. Considering the longevity of trends where things go viral and disappear in as little as a month, our perceptions of fads have fundamentally changed. Why would someone ever want to pay that much when a less expensive version exists somewhere on the internet?
Story continues below advertisement
Lululemon, Charlotte Tilbury, Gucci, Michael Kors, Fenty Beauty and Drunk Elephant are just a few of the brands that have been subject to the intense and scrutinizing eye of the public, desperate to find a dupe. Nowadays, it is nearly impossible to find a brand that the internet has not  found a knock-off for.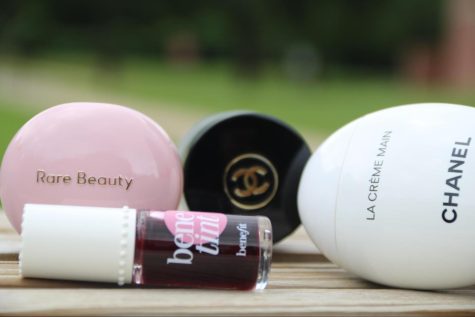 Fast fashion brands, such as Shein, Romwe, H&M and Forever 21 have already revolutionized the shopping space due to their emphasis on efficiency and speed over quality and longevity. These brands offer trendy clothing at a rapid pace and fraction of the cost of luxury brands with new styles and designs hitting websites and stores every few weeks.
The rise of fast fashion has transformed the industry, creating a culture of disposable clothing and the sudden change in consumer expectations. No longer do consumers need to splurge or wait to participate in the latest trend, they can buy these same clothes at low prices and expect an even shorter wait time.
"
Nowadays, it is nearly impossible to find a brand that the internet has not  found a knock-off for. 
— Manasa Mohan
It is these same brands that expedited the explosion of dupe culture as these companies have found ways to create a cheaper version of the original designer product in what feels like seconds. Although beauty products are difficult to knock-off, that does not stop companies from releasing nearly identical products with the only difference being the price. Everything else––the product, formulation and packaging––are the same, but one product costs $42 and the other $9.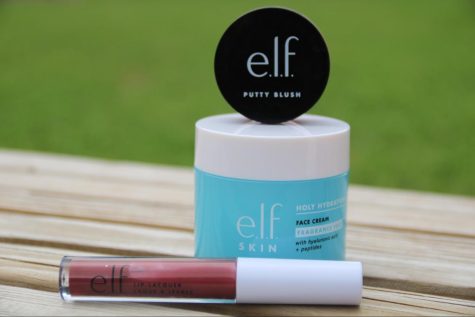 Conjoined with the ever so popular "Get ready with me" video format on TikTok, dupe culture has blown up on the platform and has risen to incredible heights. Some users continue to scour the Internet attempting to find dupes for products even if the only resemblance is the packaging, while others have recognized the humor of the situation, making a trend where creators make almost ridiculous comparisons to higher end products they find in the aisles.
On one hand, dupe culture has made quickly fading trends accessible for people to enjoy without breaking the bank, which has increased affordability of fashion that was once only available to the elite. Being able to afford the original product, which more often than not is more expensive than the dupe, is an unrealistic standard that only a few can meet.
Critics argue knockoff products result in lost profits for original creators, which especially hurts smaller brands compared to the giant fashion powerhouses that are duplicating their creations.In some cases, the knockoffs have the potential to become more sought out compared to the original product. The popularity of these dupes can discourage creativity, originality and innovation as companies may be less motivated to design original products if they can be easily replicated as soon as they enter the market.
Dupe culture also creates a vicious cycle of promoting a toxic culture of fast fashion by making trendy yet low-quality products more accessible and affordable. The demand for these dupes means increased demand for the designs which leads to the rise of fast fashion, which tends to rely on quick production times and low-quality materials which are often a detriment to workers' rights and the environment.
The fast pace of the industry, namely about how quickly trends rise and fall and how quickly the companies are to push out new products onto the market, encourages consumers to buy more and dispose of their clothing quickly.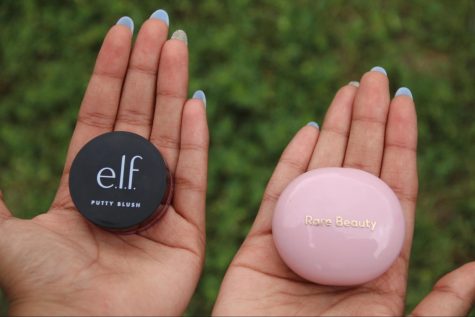 The RoundUp reports that up to 100 billion new garments are made each year and 92 million tons of clothing ends up in landfills and textile production generates 42 million tons of plastic waste per year, making the industry the second highest industrial sector after packaging. It is not just the clothes that end up in landfills, the materials do too with 87 percent of materials used to make clothing ending up in landfills – one truckload every second.
The pressure to keep up with the newest trends and the accessibility of dupes have created an unsustainable culture of consumption that puts both humans and the environment at risk and dupe culture only plays into that toxic culture even more.
All trends go through their own life cycle, and so will dupe culture. It can take one of two paths: either it stays around for the long run or it ends up like all the other products that were popularized and then duped: discarded and forgotten about.
This story was originally published on Coppell Student Media on May 18, 2023.