Stored away in heaping bins in the basement of Building 2 and hidden from view under tarps on bookshelves in various classrooms, plenty of books lay untouched across campus while they are pending approval or have been declined for classroom usage. 
House Bill 1467, a law mandating certain books and websites for review, created an issue for teachers who could not use their materials until they were approved or denied. This process of vetting classroom materials could take up to two weeks or more, disrupting the pacing of many teachers' classes. 
"I'm on hold right now for my AP class to order their workbooks (and the websites) which we use in my AP class (that) have not been approved yet, which is extremely necessary for the success of my class," Spanish teacher Lori Brown said.
The vetting process has not only affected Mrs. Brown's classes, but also others on campus. Books that were previously used could no longer be provided or assigned by the school. Several students felt that the increased limitation of what they were able to read was "too intense." 
Story continues below advertisement
"Overall, literature is literature, and I feel like everybody should have access to it," theatre senior Starienne LoMonaco said. "It's a parent's (responsibility to control) what their kids are reading, but it shouldn't be a state mandated thing. (As a) high schooler, I can choose not to read something and I can choose to read something. That's my right to choose."
As the list of materials that teachers use dwindles, classes may become harder for teachers to teach and students to learn. However, materials removed by the district are not removed from students' own personal usage, meaning that regularly taught texts are still available to students, possibly making them more enticing to read.
"
There is nothing better to get a kid to read than to tell them they can't read it," English teacher Richard Ehrlich said.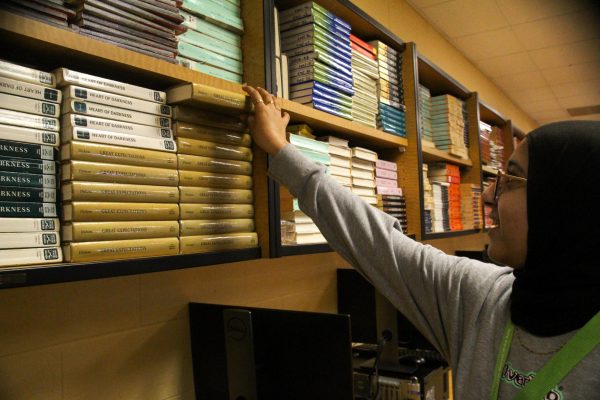 AP Psychology and AP African American Studies were both under review within this last year, due to 'controversial' topics covering political agendas, gender identity, and sexual identity. The ban on AP African Studies and restrictions on AP Psychology caused protests, with students like visual senior Javiera Gahona saying the controversy on both classes and books were "way too extreme." While AP African American Studies remained banned, AP Psychology's curriculum was reinstated a few days before school started; however, the class is still struggling to find "appropriate" educational materials.
"(It's) definitely (impacted) AP Psychology. We didn't get banned, but now we do have to wait a significant amount of time for the (materials) to be approved," Gahona said. "(Ms. Edwards) has to put out (the materials) for a week and then make sure no one has any objections. That affects what we learn and how much we learn because there's some content that we aren't going to get that previous years did get."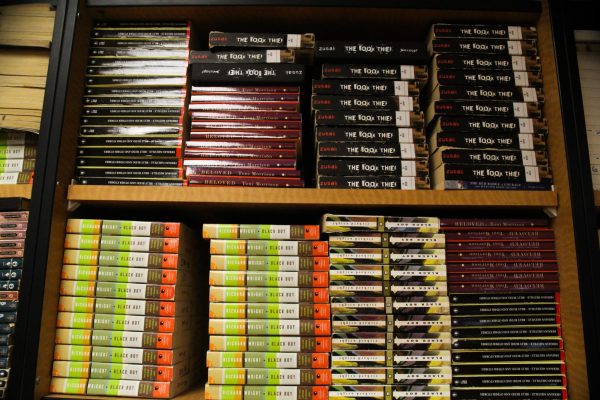 Dance senior Elisabeth Dziedzic said that within five weeks of school, her AP Psychology teacher had a two week period where she could not teach the information she wanted to "in fear of being fired." The increased restrictions and bills like Senate Bill 148, House Bill 1557, and House Bill 1467 on material that can be taught in schools does not sit right with several students, including Dziedzic.
"It's just so frustrating because not every student has access to (these conversations) at home," Dziedzic said. "I have two immigrant parents, so conversations like sexuality and identity don't happen at home. At school, I was able to learn and have (these) conversations."
Topics like gender identity, sexuality, race, and more are being limited or removed from classroom discussions, deemed indoctrination. Several students and teachers feel their classes have been significantly affected by the vetting and removal of materials (for any reason). However, others feel they have been left relatively untouched. Classes that only use materials provided by College Board or Cambridge University Press & Assessment are far less restricted than classes using outside materials.
"Because I'm an AP and AICE teacher, the vetting of books hasn't really affected me the way that it's affected other teachers," English teacher Nathan Hesse said. "I am allowed a little more flexibility than other courses. All of the material that I use has been approved by the College Board and Cambridge, so I haven't had any issues." 
Although certain AP and AICE classes remained unaffected, others which use additional classroom materials that are not provided by College Board or Cambridge, such as educational books, websites, and videos, are struggling to teach their classes using their usual methods.
"(AICE) General Paper doesn't have a textbook, so we've always had to rely on a conglomerate of resources," English teacher Valerie Hernandez said. "Upfront magazine used to be the magazine that we used a lot in that class. Now it has to be submitted for every article that we plan to use."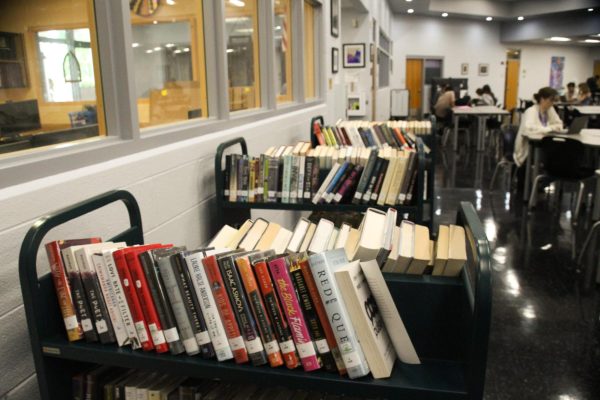 This story was originally published on The Muse on September 13, 2023.