As sophomore Ilan Garcia boarded the plane back home from Australia, he would not have guessed he would be leaving knowing exactly what he wanted to do with his life. Growing up, he had always been interested in planes, but never considered a career in aviation until he entered the cockpit of a plane and was able to envision himself as a pilot.
Looking at the big windshield that allowed him to see so much, Garcia imagined how much cooler it would look among the clouds. He was completely enamored by all the controls and colorful buttons and what their purpose could be, it was an experience that filled him with curiosity.
"Ever since then, I've just kind of fell in love," Garcia said. "I'm like, 'Wow, this is kind of incredible how you can have such a crazy machine built to be able to go 36,000 feet in the air and just fly.'"
With this amazing machinery comes a hefty price tag — in Northern California, it's around $250 an hour to rent and fly a small plane, so multiple classes a week add up quickly. However, Garcia's family has supported him as he navigates the world of aviation.
Story continues below advertisement
"My dad was really happy and proud of me because he wanted to be a pilot himself, but couldn't," Garcia said. "He really wanted me to continue on the path that he wanted to go on, so he was really supportive of me and [has] been helping me through the whole process."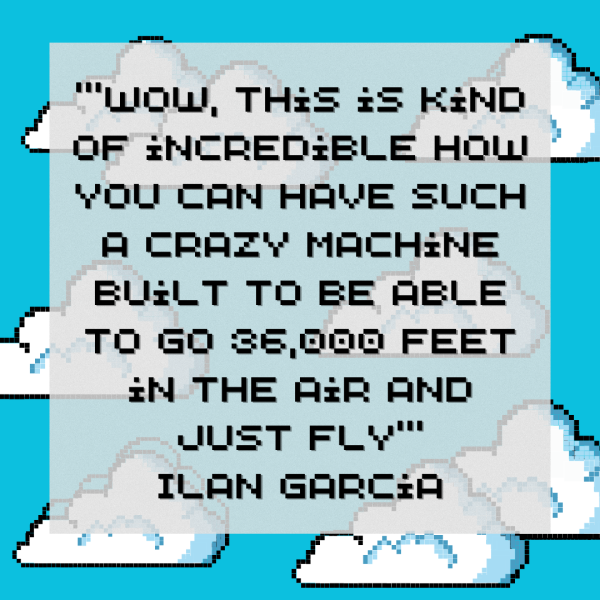 With his family's support, Garcia has done whatever he can to make his dream a reality, from taking private flying lessons in Palo Alto to connecting with other pilots and aviation lovers online. Private pilot and air traffic control trainee, Nick Saffari, and Garcia met on online forums for flight simulation. Currently Saffari is training and studying to become an ATC, those who are responsible for regulating the flow of air traffic in the global air traffic system. Garcia's first ever experience flying was with Saffari.
"He took me up flying one day in Southern California, near LA and showed me everything," Garcia said. "It was really magical, [and] being behind the controls of a plane for the first time felt really scary, but at the same time, I felt really safe with him. He showed me everything, and I just really felt like I opened a whole world of possibilities, because I realized this could be my life for the next 20, 30, 40, 50 years, so I guess it kind of made me feel like I could see myself doing this in the future."
Flying with Saffari allowed Garcia to enjoy himself and created a stress-free environment that encouraged him to explore more freely and learn without judgment. Garcia's first flying experience being so positive, encouraged him to keep going knowing he had the support of so many.
"We went up together, went to a handful of airports, did some maneuvers in the air," Saffari said. "I was able to give him the controls for most of the flight because he was doing a great job. It's a good experience, especially there being less pressure when you're not flying with an instructor — you're flying with a friend."
Saffari became a mentor to Garcia soon after, helping him however he could, from helping Garcia review theoretical flying material to doing virtual air traffic control together. As Garcia continues his journey, Saffari says he will always be there as a mentor and friend to help him out whenever he needs it.
Throughout his journey in aviation, one of Garcia's favorite moments has been flying over San Francisco International Airport, where there is a vivid view of all the big passenger jets.
"We got to see all the cool planes and it was in the evening [so] the lighting was really nice," Garcia said. "I really felt like 'Wow, this is pretty magical to be in this spot,' because I [could] picture myself flying one of those big jets in the future."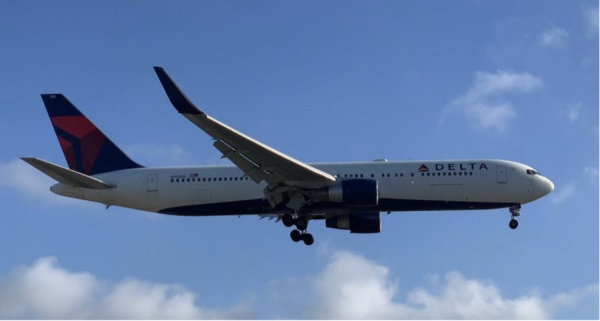 His recurring feeling of belonging while flying has allowed Garcia to truly dedicate himself fully to his passion. Sophomore and Garcia's friend, Aadi Loonawat, sees Garcia's determination of becoming a pilot somewhat infectious.
"He's really into flying which shows his dedication," Loonawat said. "It kind of makes you want something you could be that passionate about."
Although it may seem like Garcia's journey through aviation has been smooth, there has been some turbulence, especially when it comes to keeping up with his schoolwork.
While he struggled to balance his rigorous courses and studying for his pilot's license at first, Garcia found that treating his flying as an extracurricular activity and putting school first provided him with an efficient way to do well in school and have time for flying.
"Being able to catch up on my classes, and then start my flying stuff really helps because for me, school is my first priority," Garcia said, "As long as I fulfill my requirements in school, I can then take all the other time like as with any other [extracurricular]. In the place of doing that, I can fit in time for flying or studying. So I think of it as another after-school activity."
Currently, three years into his aviation journey, Garcia has been studying to get his private pilot's license for the last six months and plans to take the test in November, on his way to becoming a commercial pilot. After these years, Garcia will still never get sick of the feeling of flying and the bird-like freedom it gives him.
"[Being able to] explore from a different perspective and be a moving object [where] I can move wherever I want to move," Garcia said. "That's a really cool thing that I kind of take for granted, but it's really like an amazing thing [that's] magical."
View this post on Instagram
This story was originally published on El Estoque on September 23, 2023.