On Sept. 8, 1953, A. N. McCallum High School, named after AISD's third superintendent, opened its doors to the 1,336 students enrolled. They weren't Knights yet because they hadn't yet picked the mascot. The students would arrive at that decision during the school year.
Plans for a new high school were proposed in 1947, and were made official during a school board meeting on May 9, 1949. At the time, there was only one white high school in Austin, Austin High, which had been open since 1882 and was close to reaching 3,000 students, so the original purpose for McCallum (and also Travis to the South) was to help relieve overcrowding at Austin High. In the 70 years since McCallum opened its doors, its purpose has changed. It has shifted from an overflow center to a school that is a cornerstone of the North Austin community and home to a bustling Fine Arts Academy. To celebrate Mac's birthday, we are proud to share how McCallum has evolved throughout the years for this week's Tuesday Top 10.
Spaces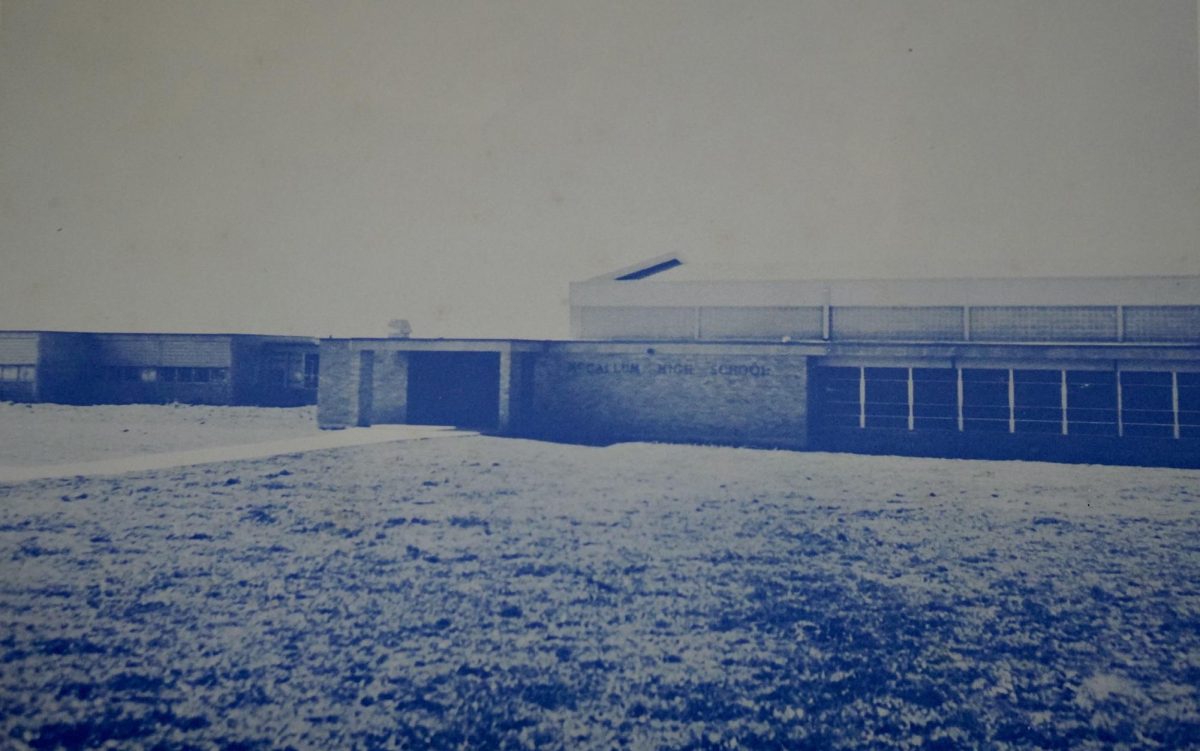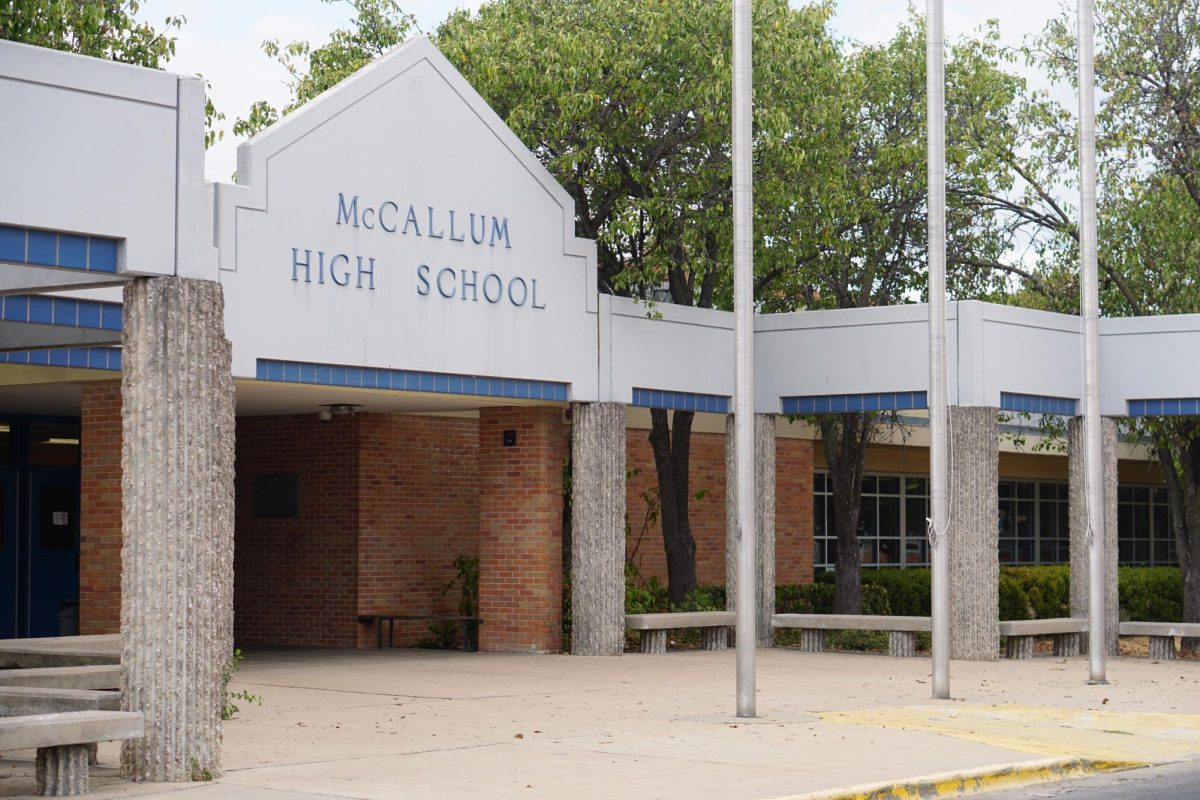 Story continues below advertisement
FRONT OF SCHOOL (1953, 2023): When the school first opened in 1953, there was no circle drive, as cars were less common. Over the year, trees, columns and a more prominent sign were added in an effort to make the front  entrance of McCallum more inviting. Then photo from 1954 yearbook. Now photo by Julia Copas.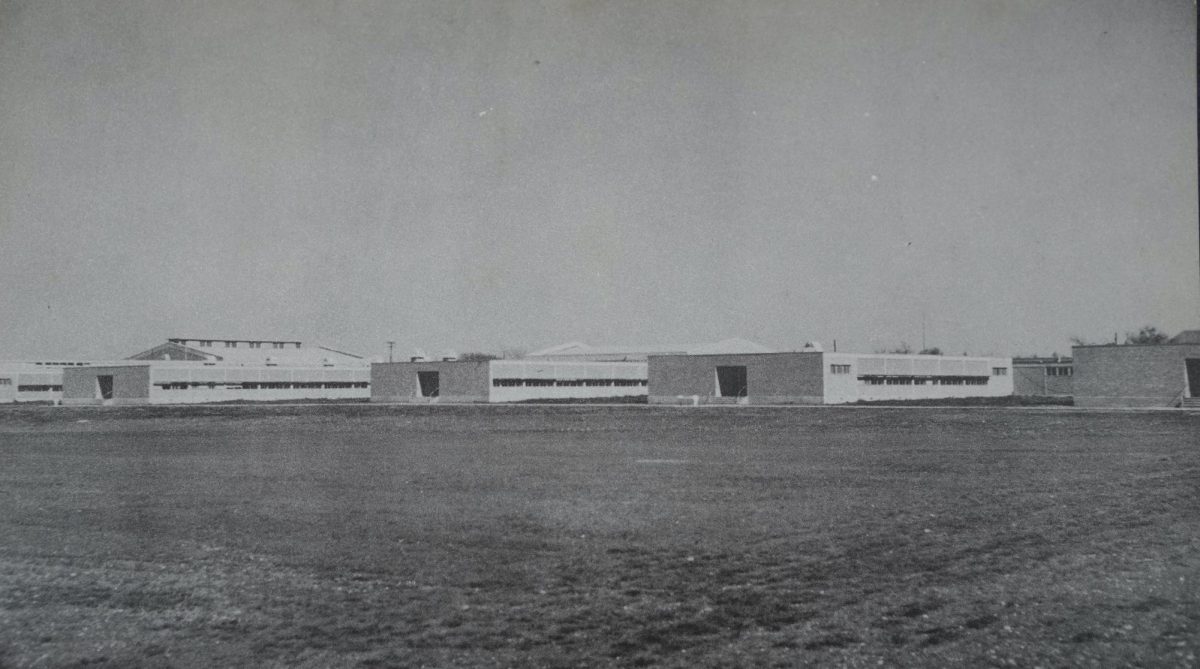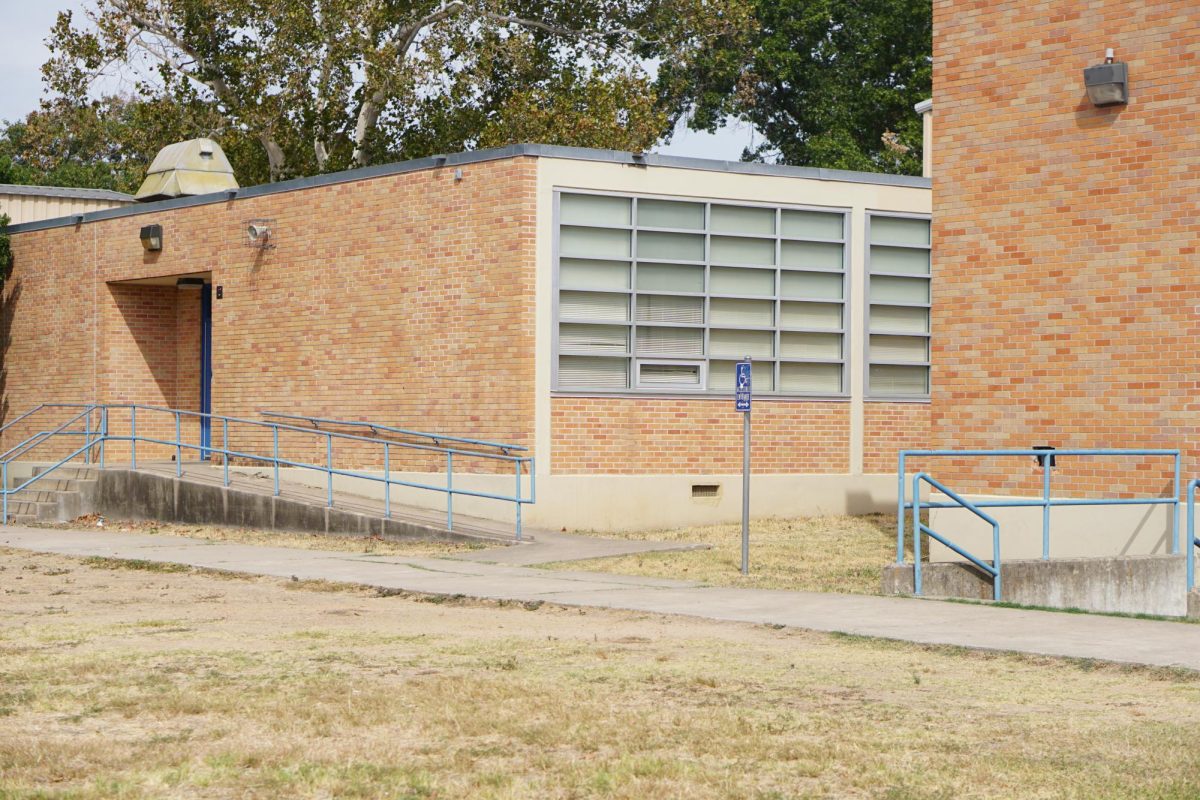 BACK OF SCHOOL (1953, 2023): If you were to stand exactly where the 1953 photographer took the previous picture, chances are you'd get hit by a baseball. Long gone are the open fields surrounding McCallum; in its place are fields with more specific uses including baseball, softball, soccer and football. Then photo from 1954 yearbook. Now photo by Julia Copas.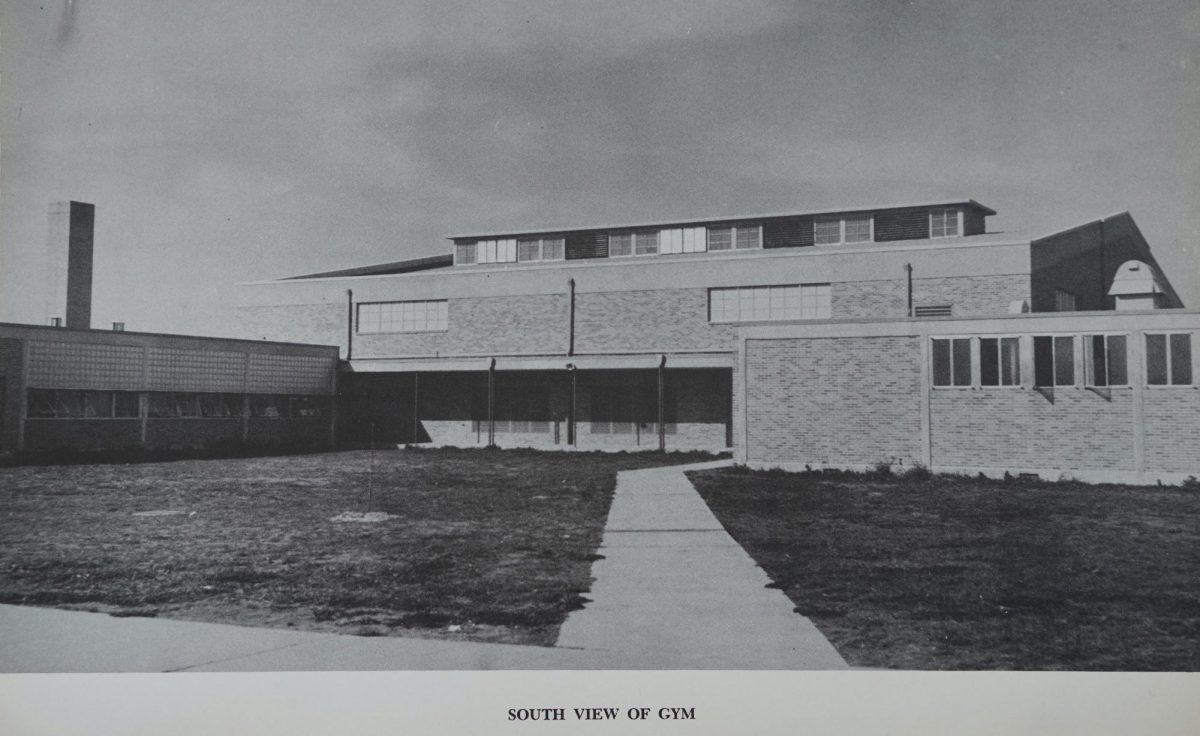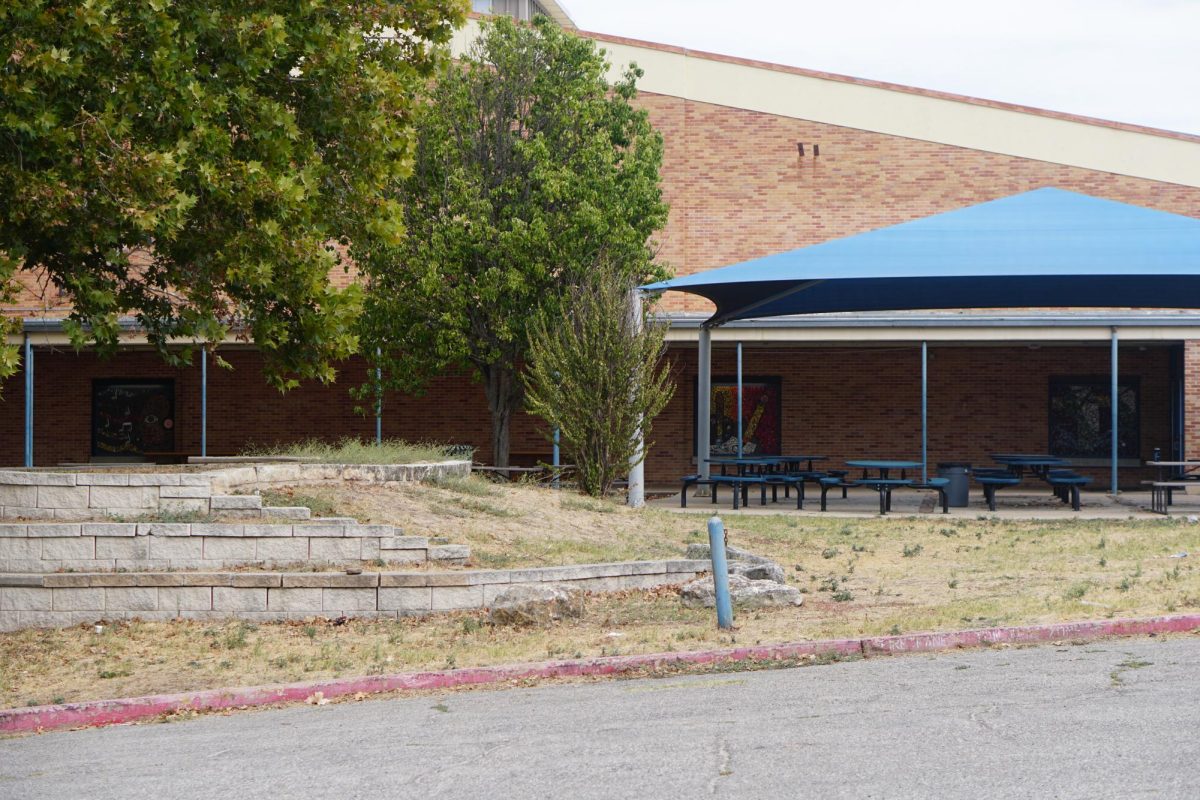 SOUTH VIEW OF GYM (1953, 2023): Now one of the most popular lunch spots, the courtyard has gone through its fair share of changes, too. Concrete steps make the space more accessible for lunch-goers, and of course the outdoor stage attached to the choir room is one thing of many that makes McCallum, McCallum. Then photo from 1954 yearbook. Now photo by Julia Copas.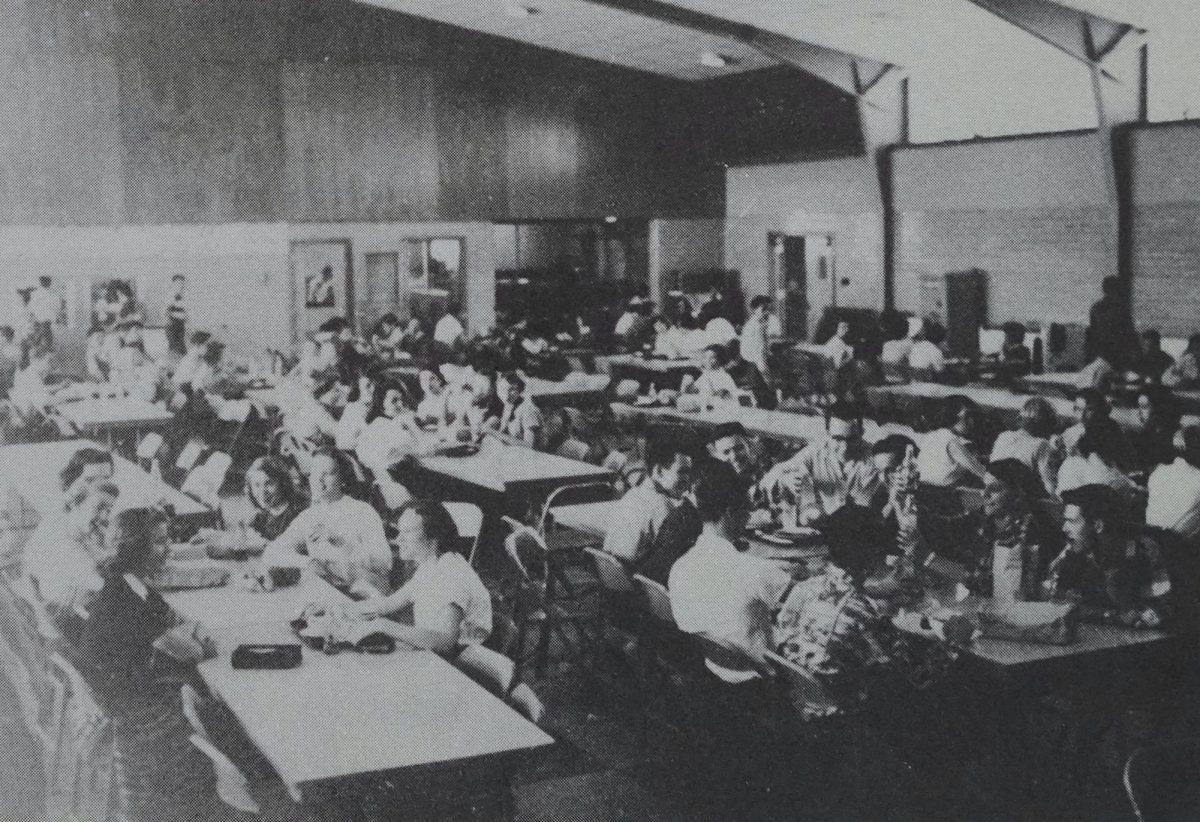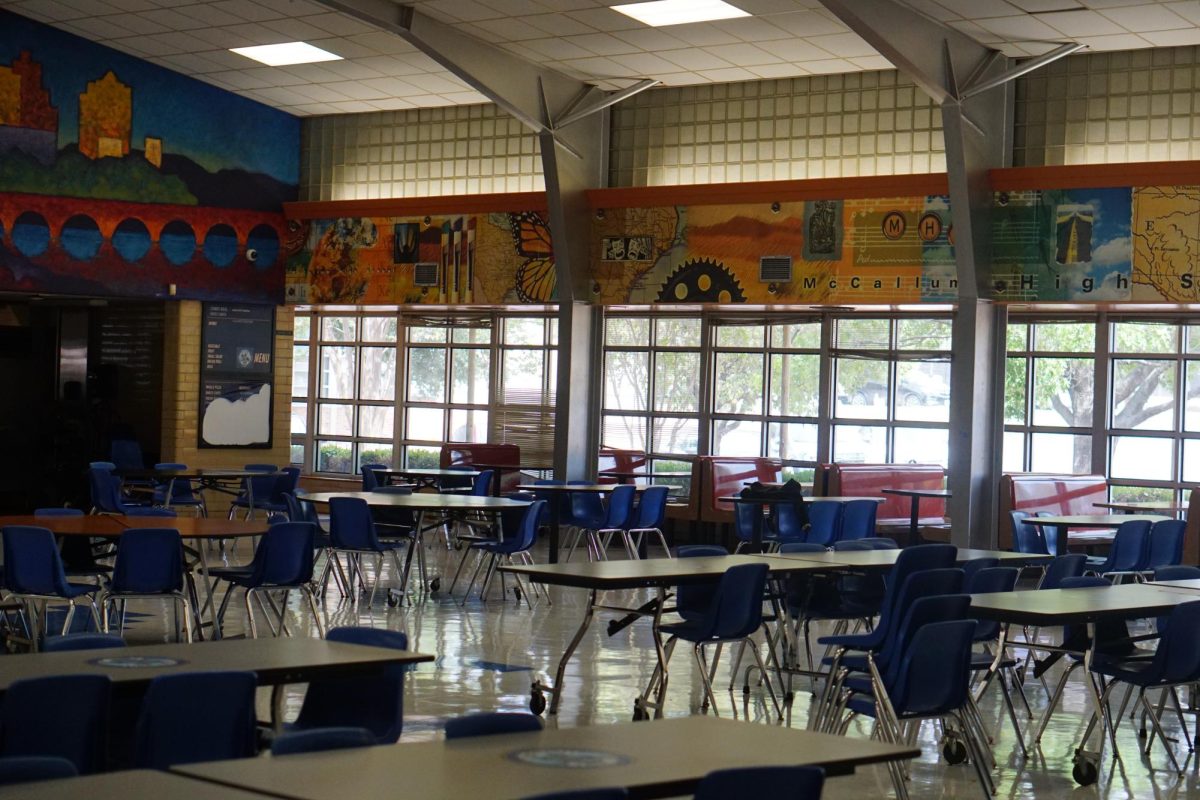 CAFETERIA (1953, 2023): While the original 1953 photo features a cafeteria full of students, the modern 2023 photo shows the changes over time: windows and a mural of Austin's skyline. Then photo from 1954 yearbook. Now photo by Julia Copas.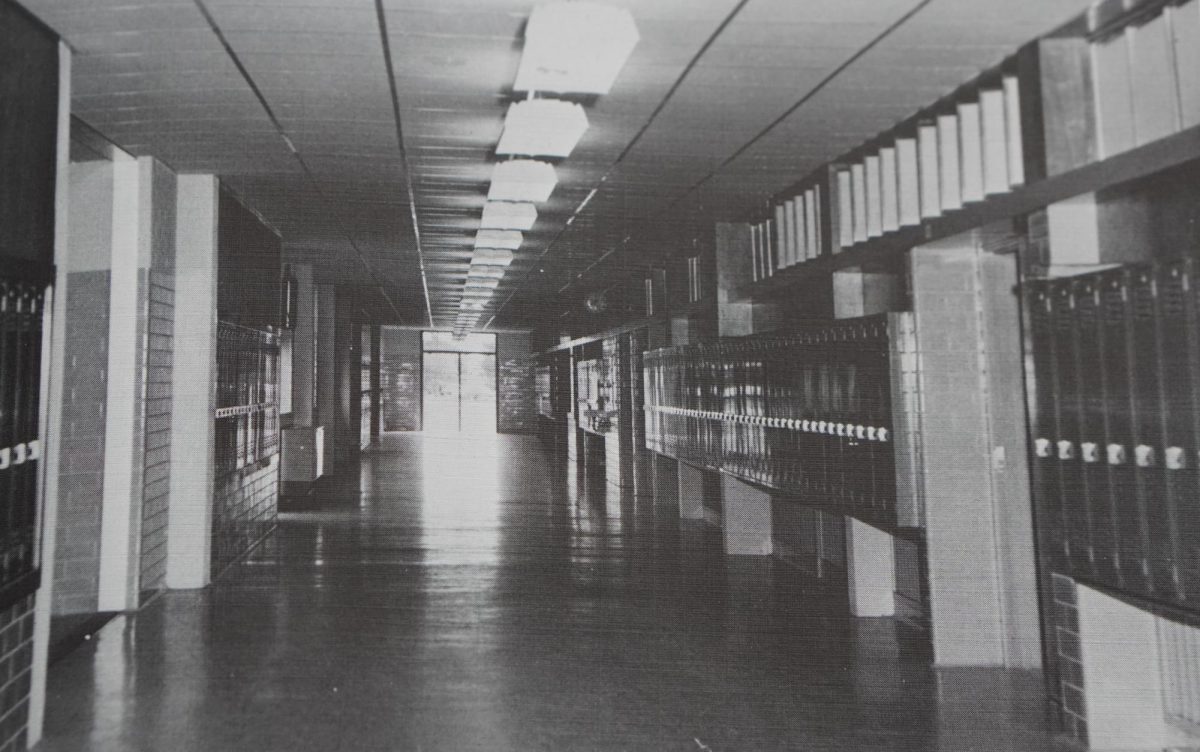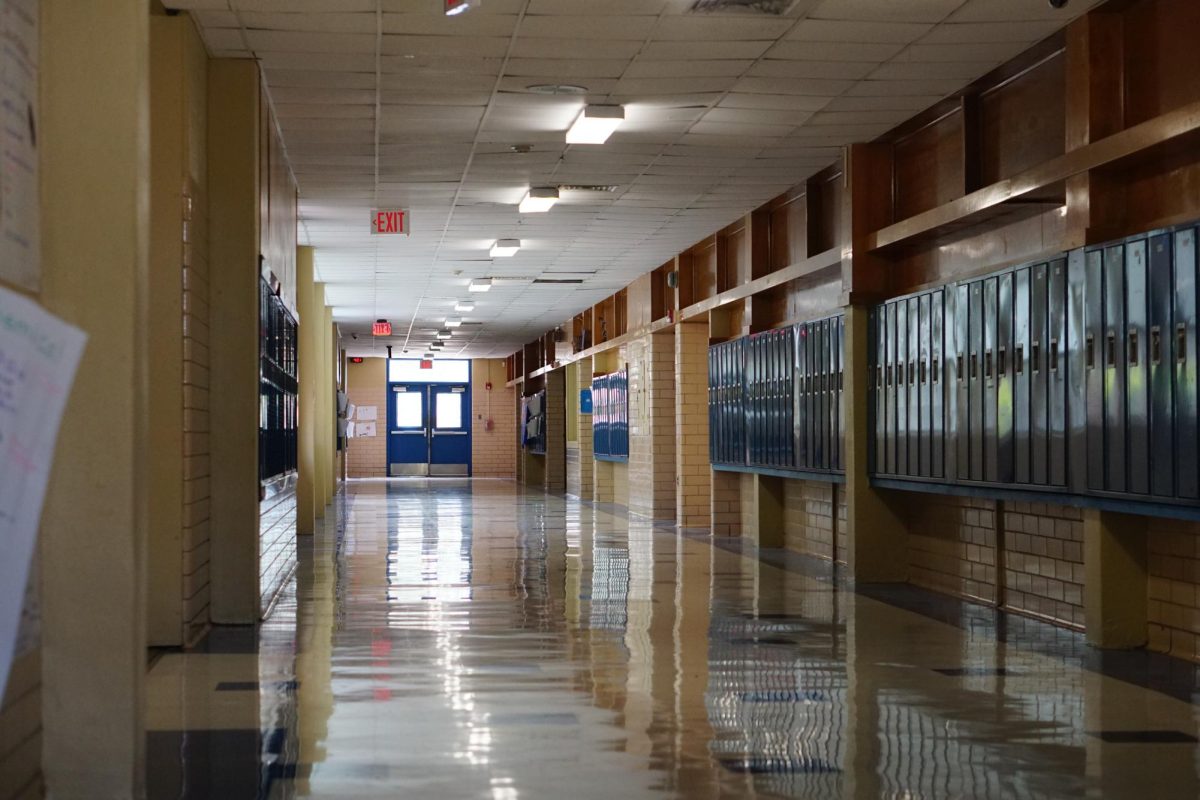 HALLWAY (1963, 2023): Despite the vast changes that have occurred across campus, the hallways remain exactly the same structurally. Only now, they are in worse shape with water damage stains on the ceiling tiles and leaks that occur when it rains. Then photo from 1963 yearbook. Now photo by Julia Copas.
Spirit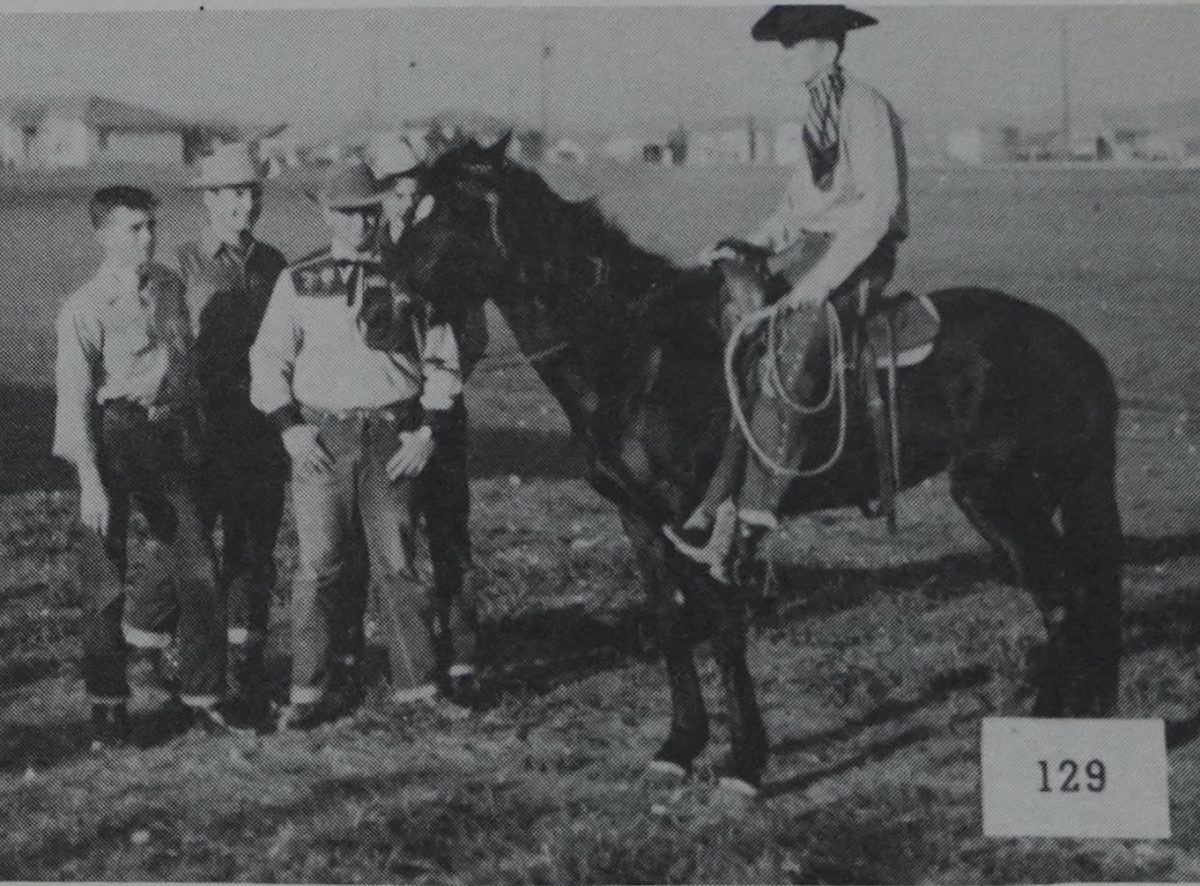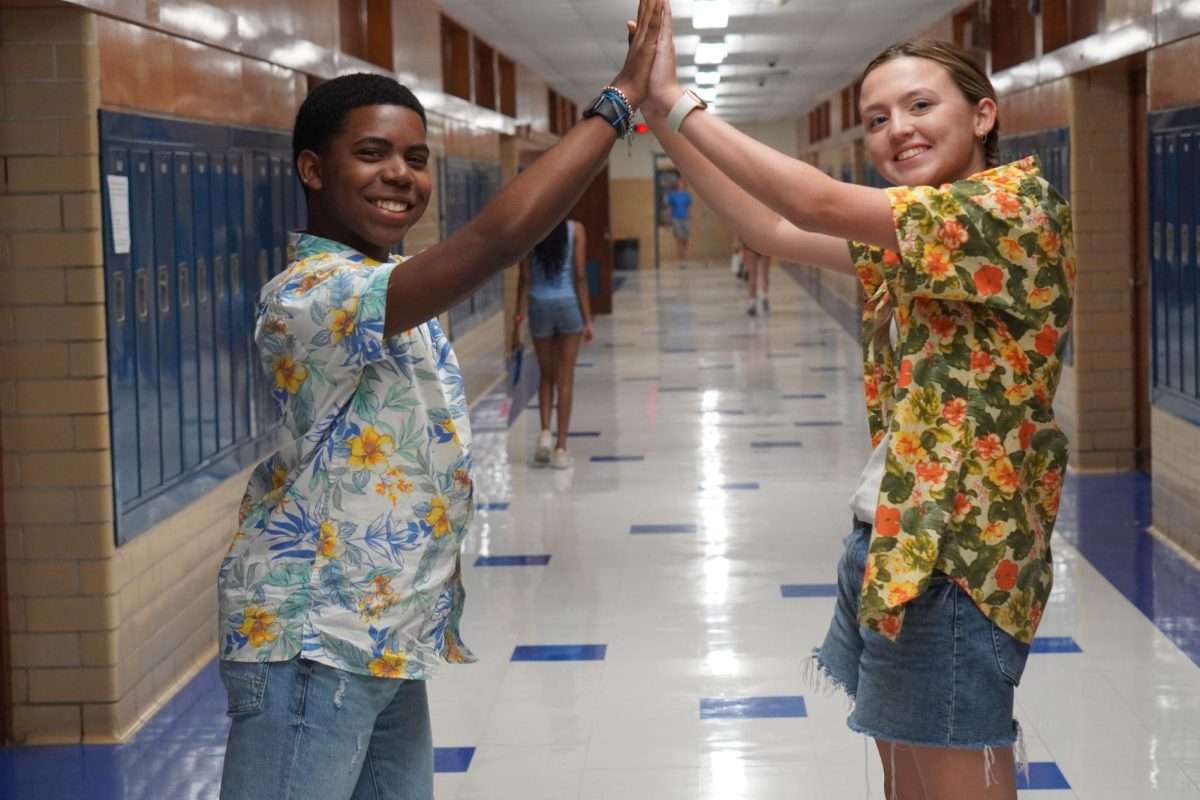 SPIRIT DAYS (1953, 2023): Still ever present in McCallum culture are spirit days before every football game, during homecoming week and throughout the year. On Feb. 26, 1953, McCallum celebrated its first Western Day. The two best-dressed students received tickets to the local rodeo. Although we might not go as far as riding a horse to school anymore, it's safe to say Mac's students still show up to spirit days in style. Then photo from 1953 yearbook. Now photo by Lola Guerrero Starling.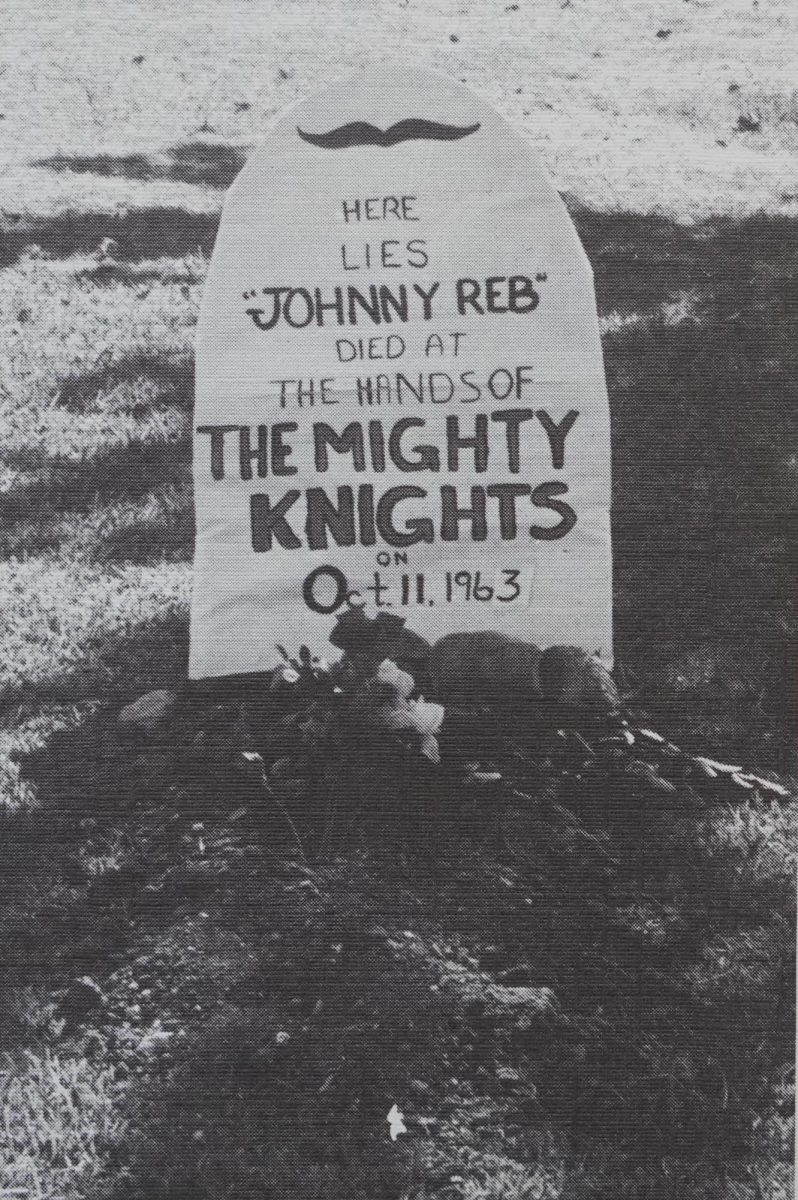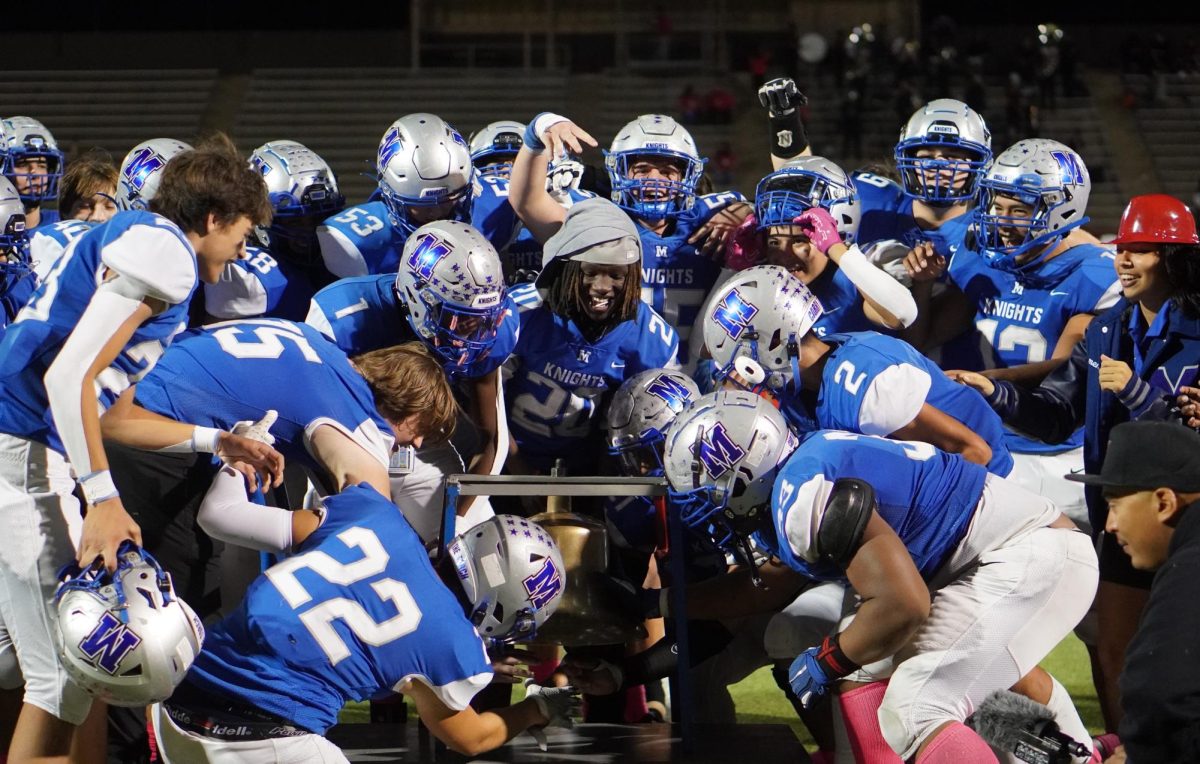 BATTLE OF THE BELL (1953, 2022): In 1953, the McCallum and Travis journalism departments purchased a locomotive bell for the two varsity football teams to fight over annually in the "Battle of the Bell." For the past 12 years, McCallum has kept the bell and will compete to keep it again this year during the game against the Travis Rebels on Oct. 26.  Then photo from the 1963 yearbook. 2022 photo by Dave Winter.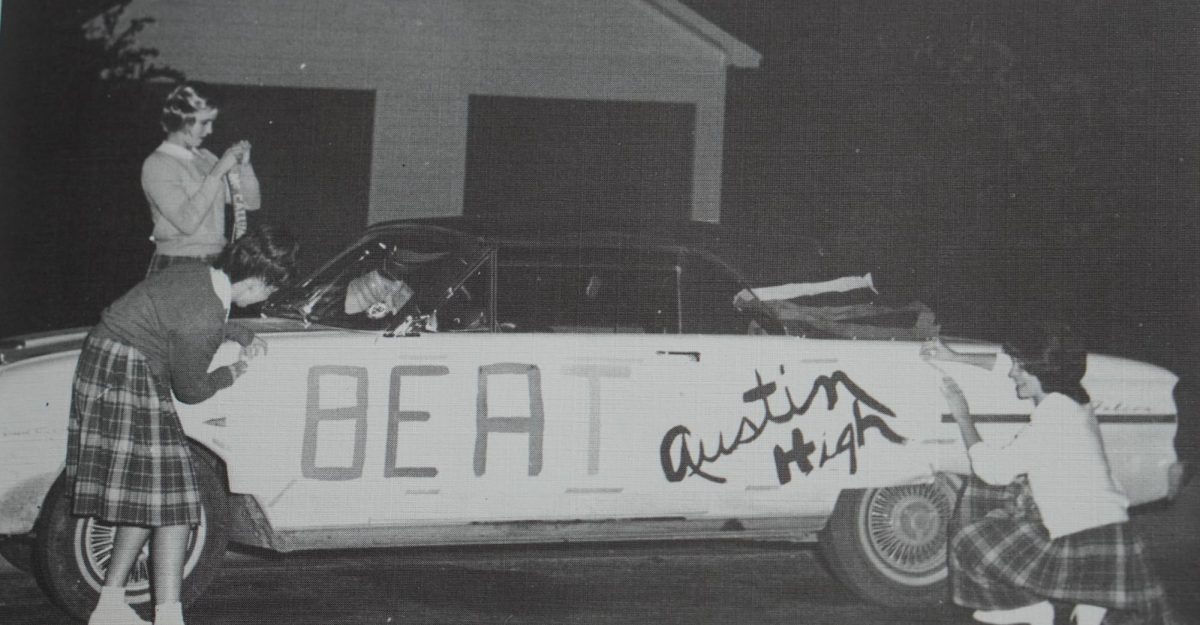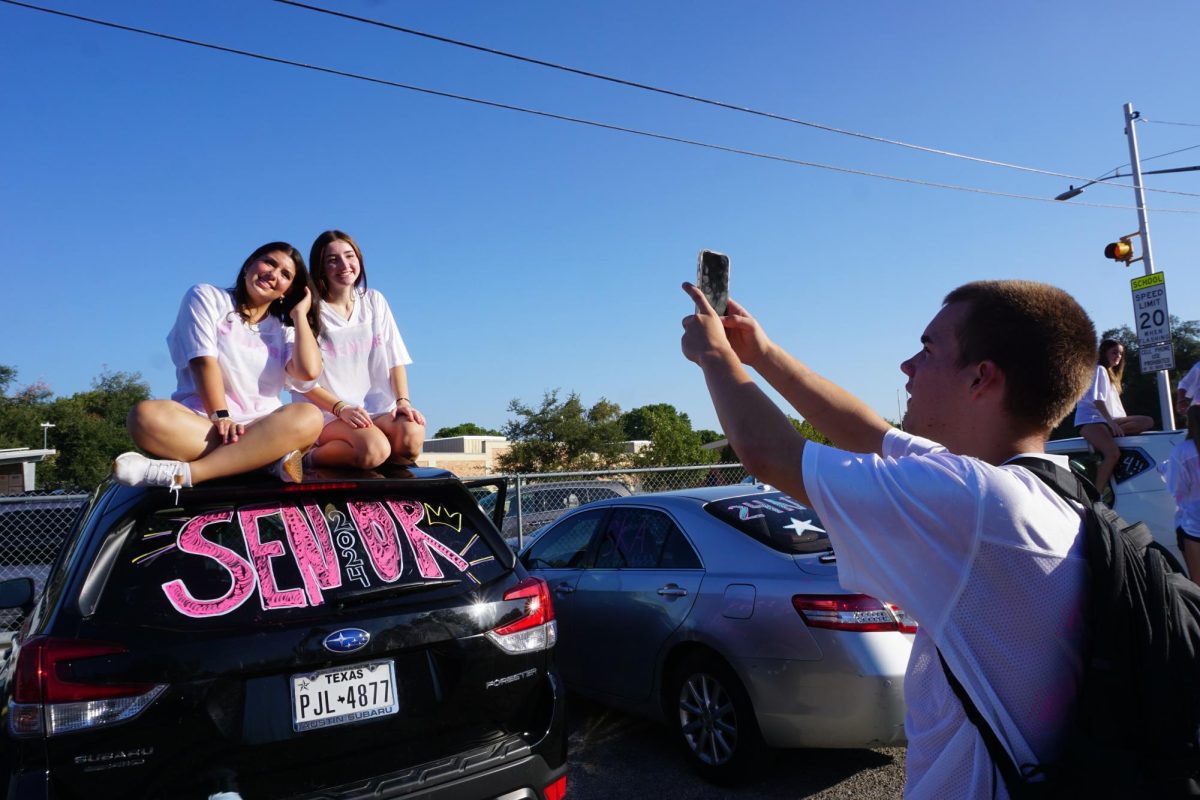 SENIOR CAR DECORATING (1963, 2023): The cars might look a little different, but the tradition of senior car decorating has lived on. The 1963 photo depicts Blue Brigade members decorating a car before a football game against Austin High, whom the Knights no longer play in football. Car decorating these days is less for football games and more for senior pride. Then photo from the 1963 yearbook. Now photo by Sophie Leung-Lieu.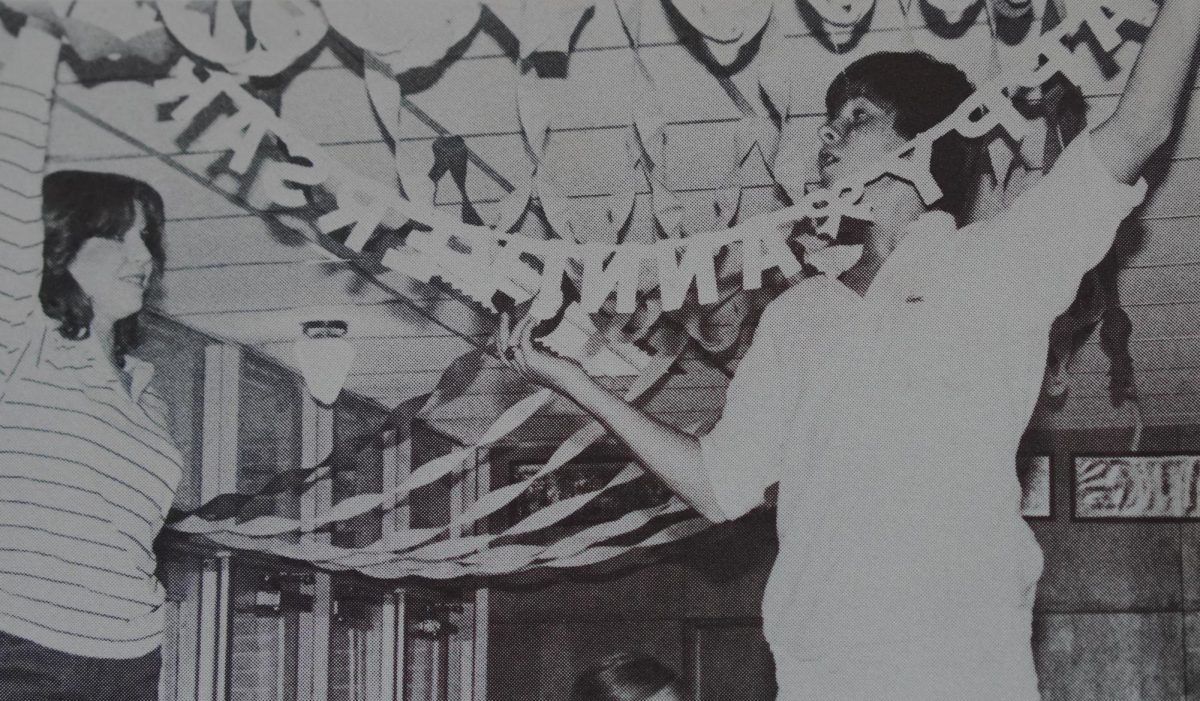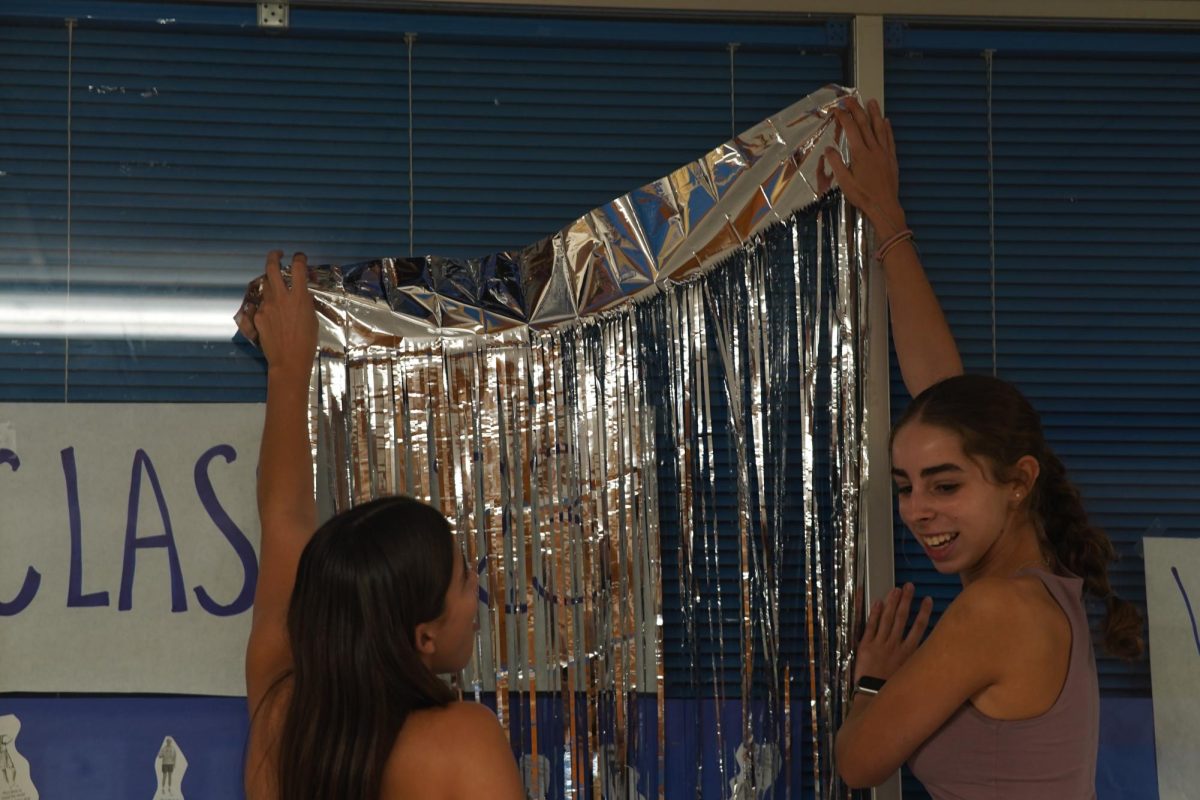 HALLWAY DECORATING (1983, 2023): Of course, decorating the halls for various occasions has stayed. What would high school be without walking through halls with streamers hanging from the ceiling and balloons, decorating every nook and cranny? Then photo from the 1983 yearbook. Now photo by Julia Copas.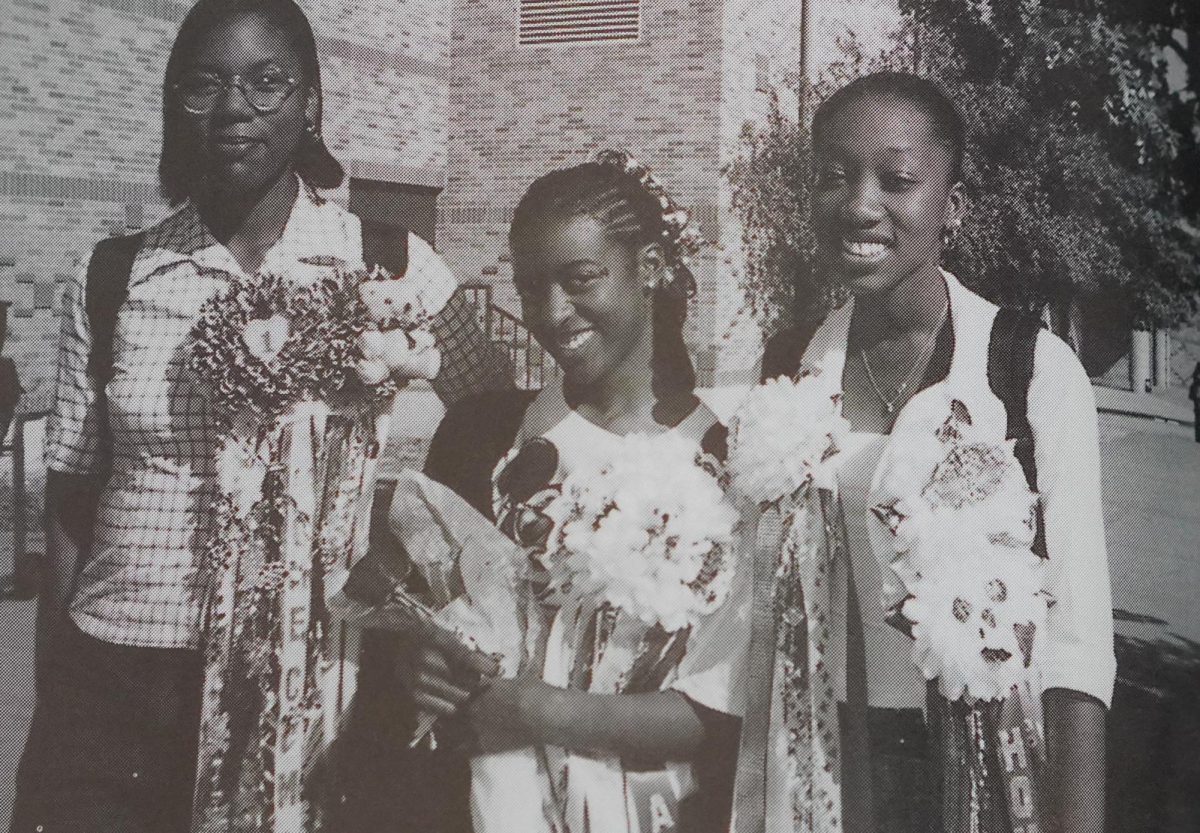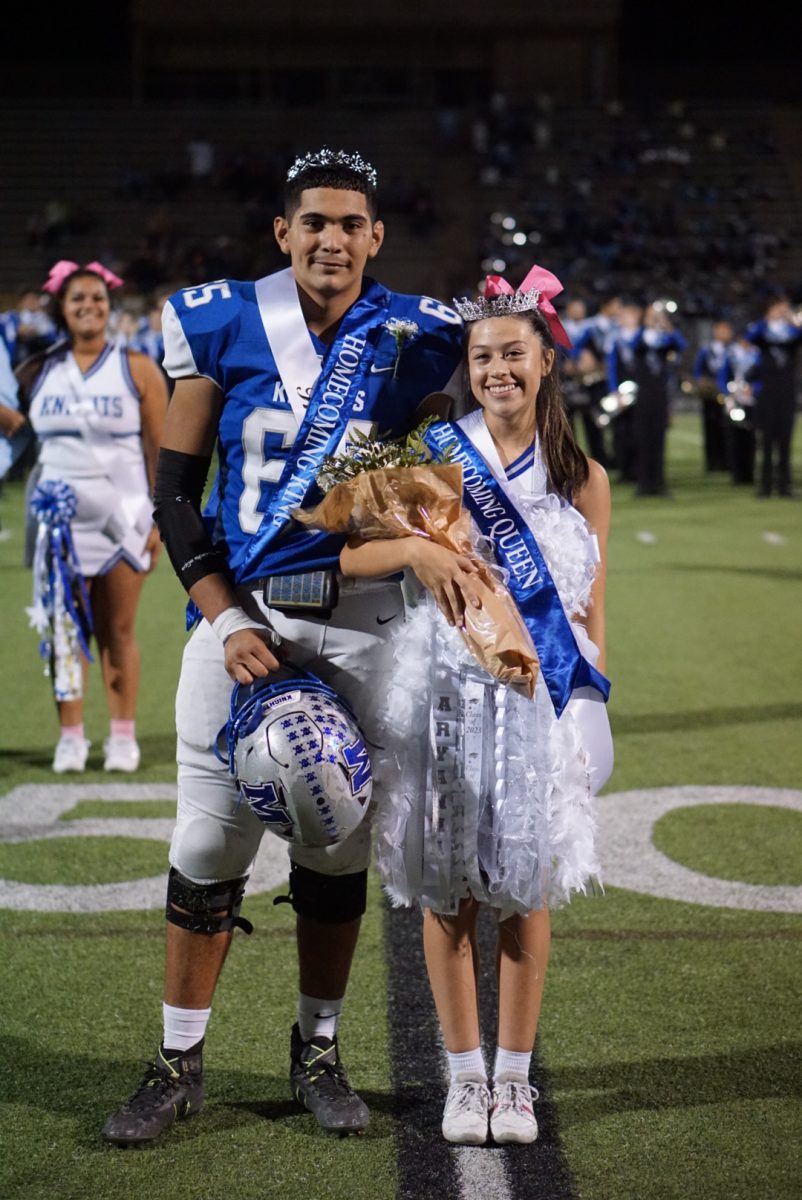 HOMECOMING MUMS (2000, 2022): Homecoming mums might seem strange to non-Texans, but at McCallum and throughout Texas, they are a tradition that spans the decades. What's the point of the whole football game and anticipation for who will be on the court without the ribbons and ruffles? Texans may never find out. Then photo from the 2000 yearbook. Now photo by Naomi Di-Capua.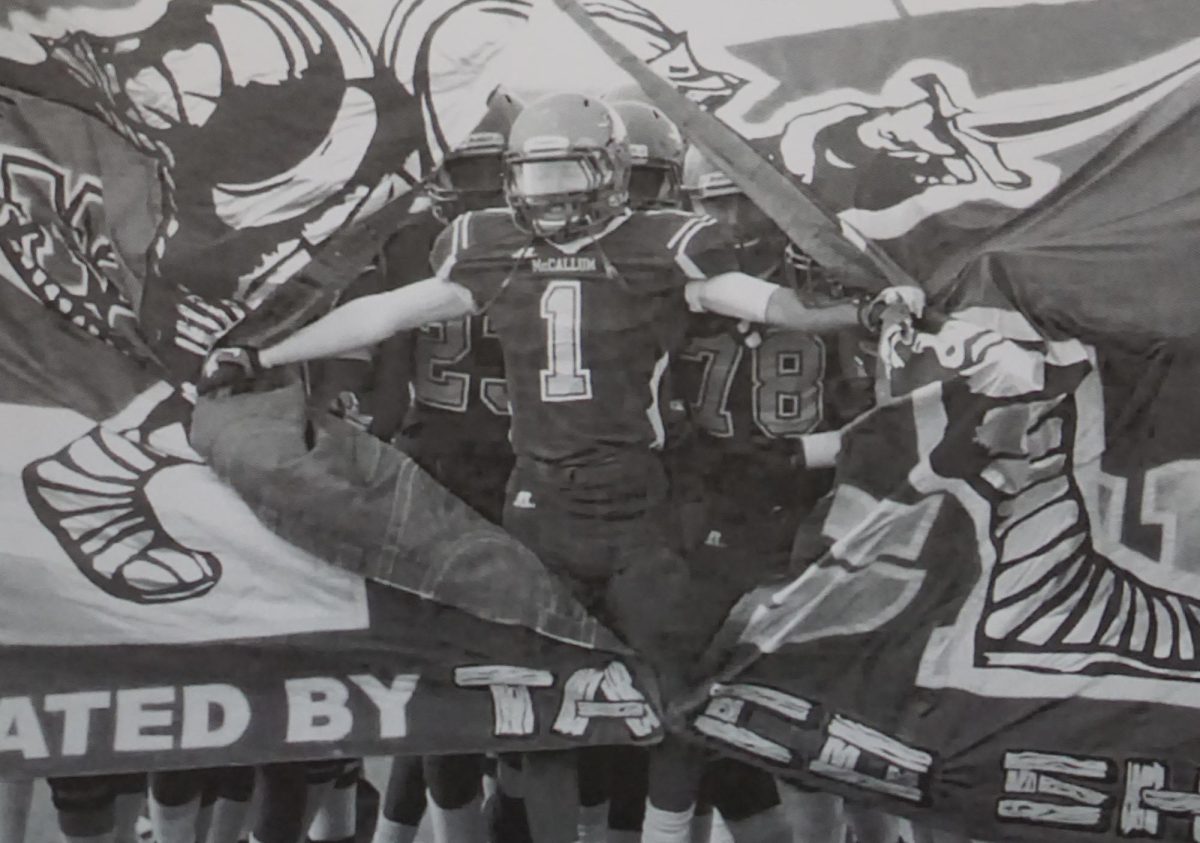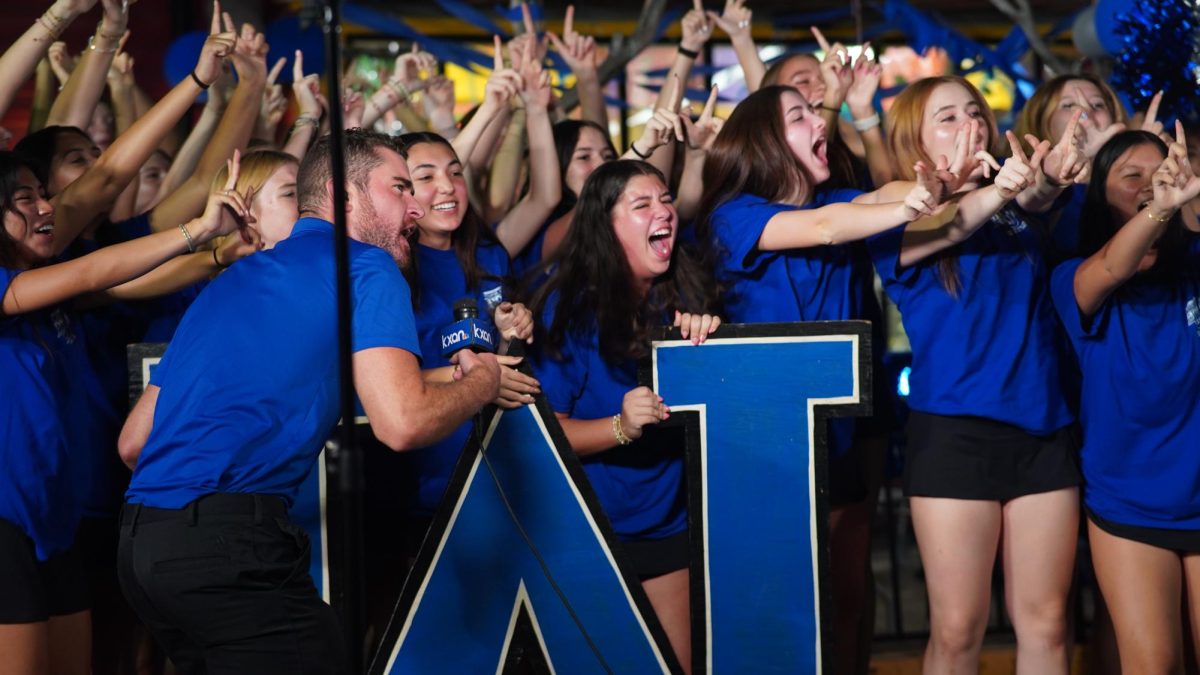 TACO SHACK BOWL (2013, 2023): Although McCallum's rivalry with Anderson runs deep into the '70s, the Taco Shack sponsorship of the annual game began in 2001. The last two rivalry games have proved to be less successful for McCallum than in years past, but the spirit that's brought each year has remained constant. Then photo from the 2013 yearbook. Now photo by Julia Copas.
Student life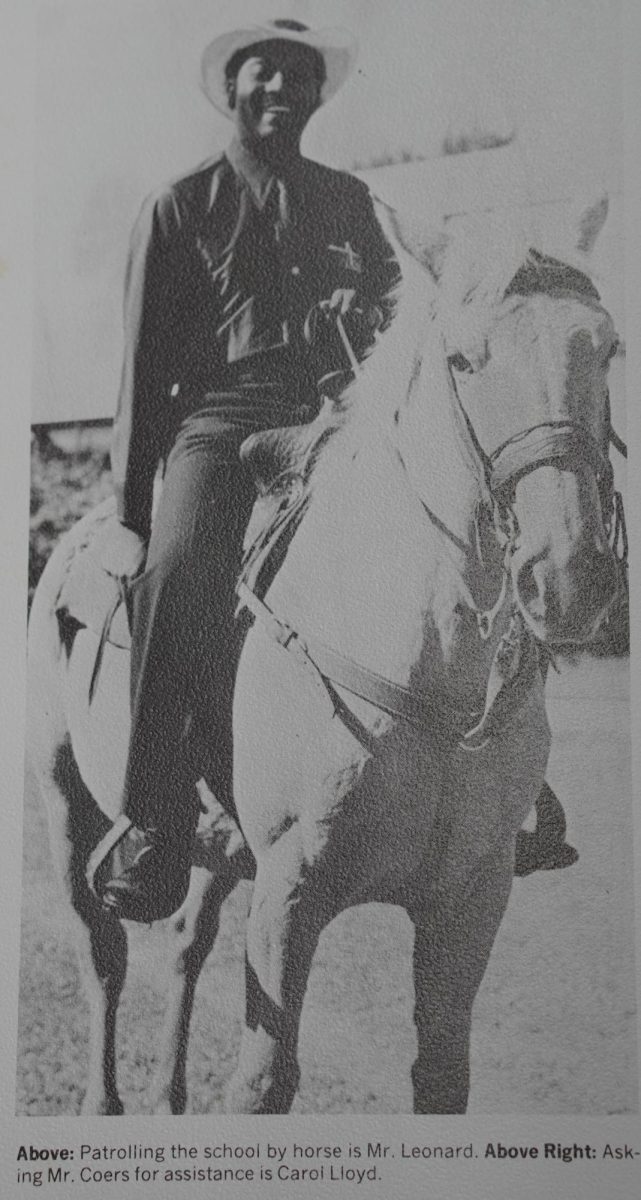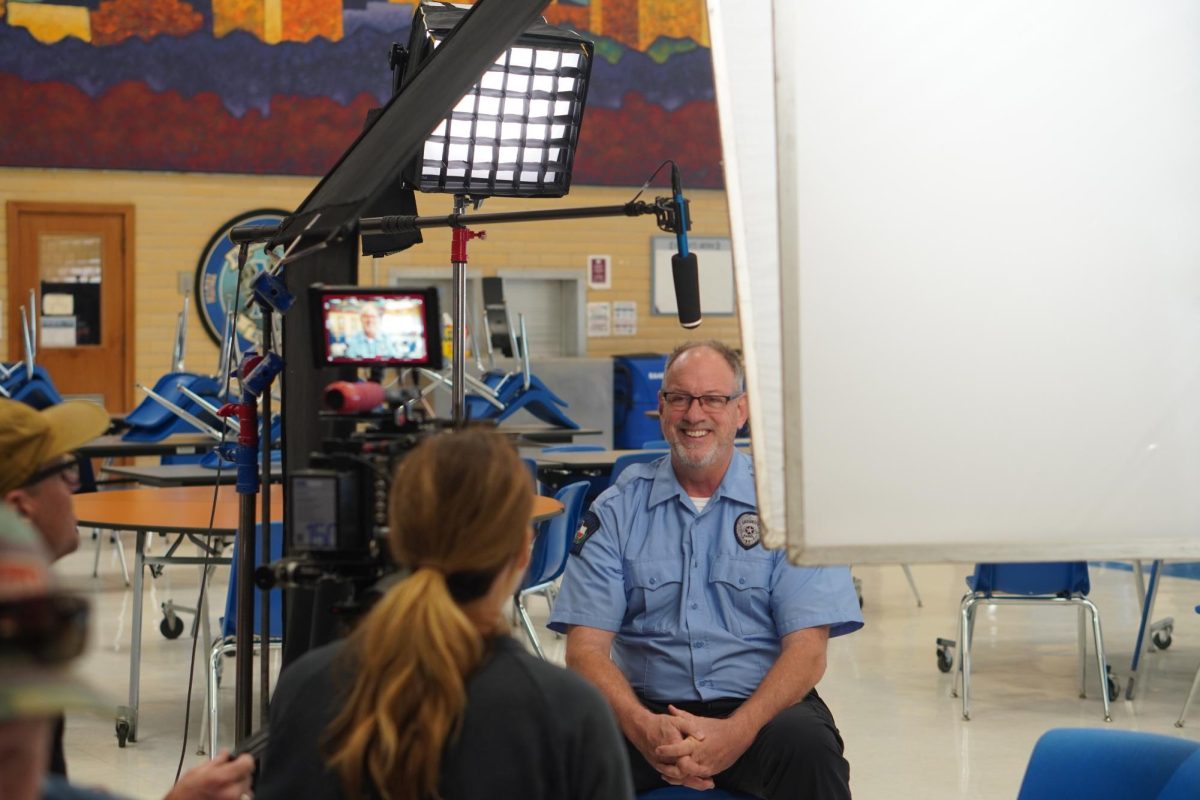 SECURITY GUARDS (1973, 2022): In the '70s, our security guards patrolled the school by horse. These days they don't ride horses, but they do come in police uniform. Then photo from the 1973 yearbook. Now photo by Sophie Leung-Lieu.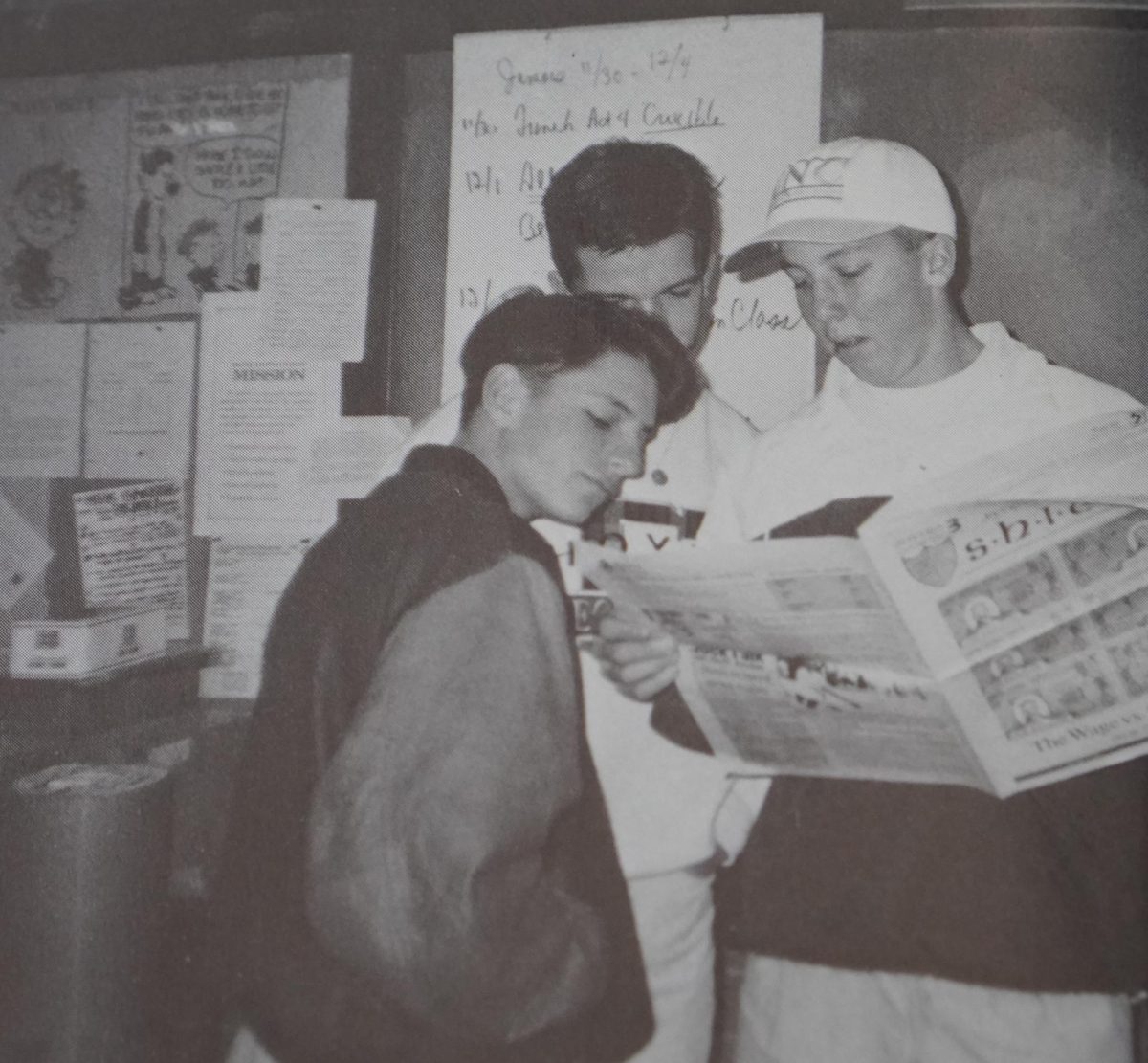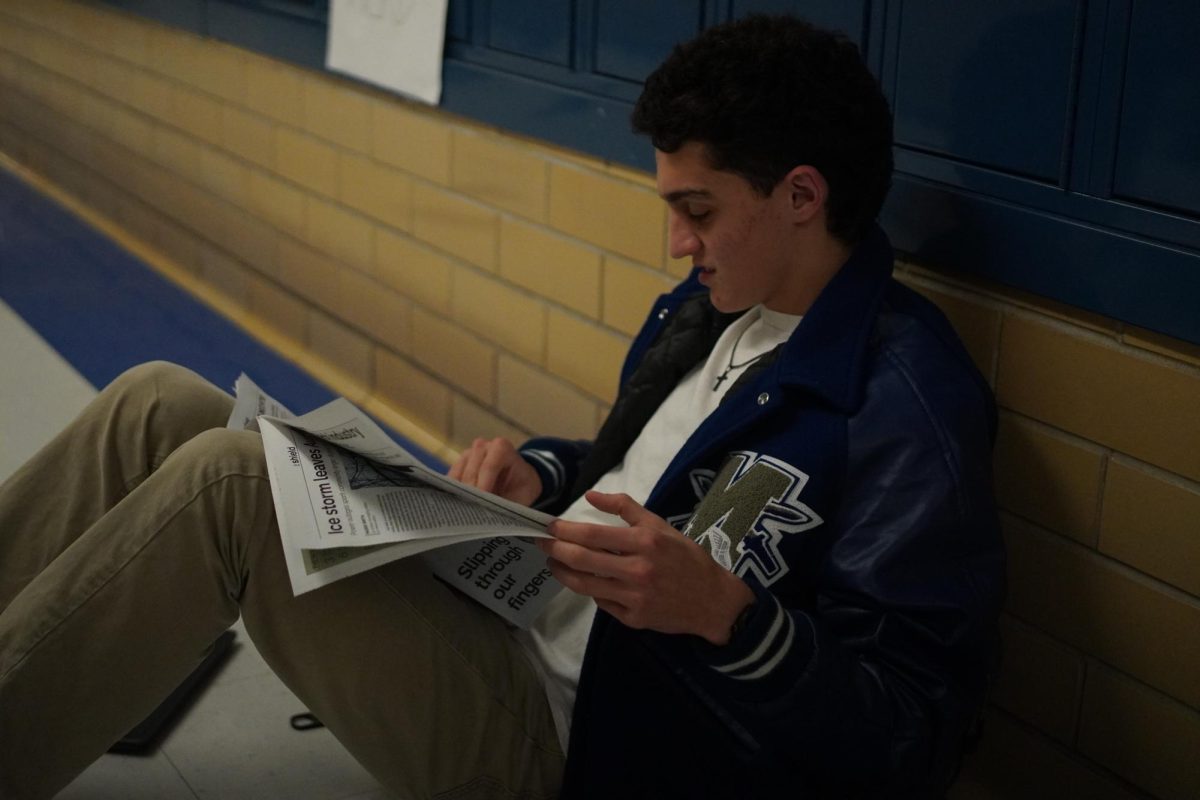 SHIELD ISSUES (1993, 2023): If you've read any of our Throwback Thursday articles pulled from our '90s issues, you'll know that the style and substance of Shield journalism has evolved quite a bit, but throughout the years, as these companion photos show, have been eager to read the latest issue. Then photo from the 1993 yearbook. Now photo by Dave Winter.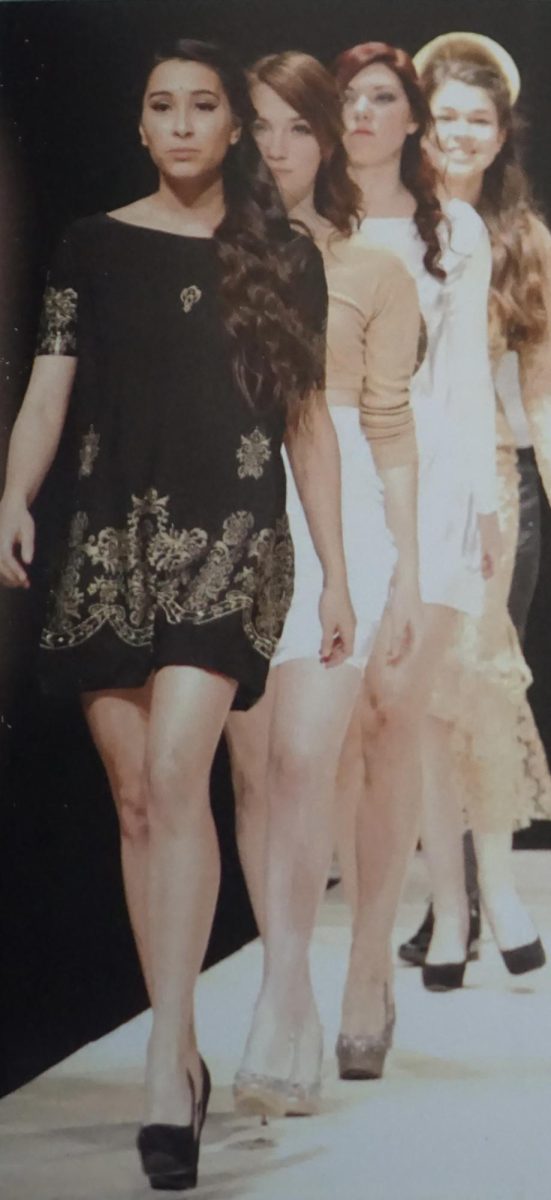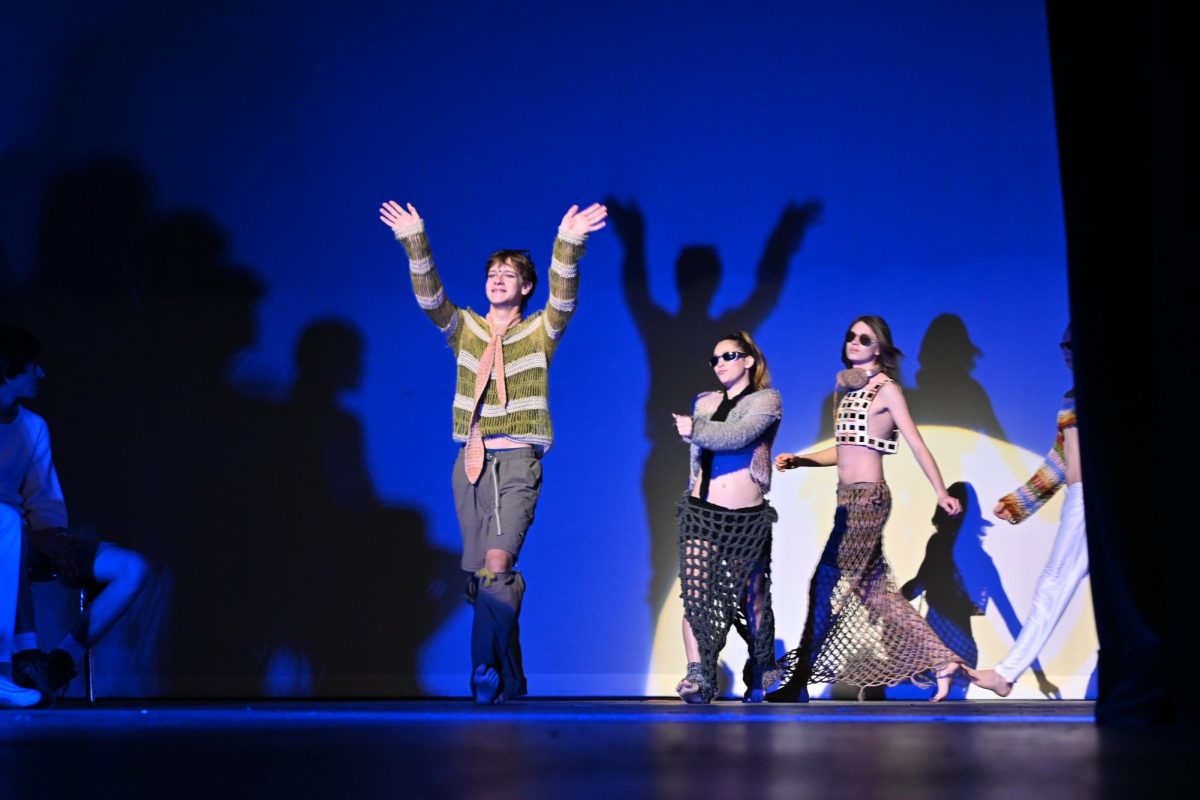 FASHION SHOW (2013, 2023): McCallum's collective creativity has been expressed through the annual fashion show for many years. The biggest change? The styles. Then photo from the 2013 yearbook. Now photo by Morgan Eye.
This story was originally published on The Shield Online on September 12, 2023.