Flowers are universal. In almost every nation, state, and city, flowers can be found bringing color and life to their respective environment, and now they get to bring life to a new location, the Prudential Center of Boston, Massachusetts.
On November 2, Fleurs De Ville began its show in Boston's Prudential Center featuring 16 unique mannequins by different local artists. Fleur De Ville translates to flowers of cities and has opened temporary installations in 23 cities spanning four countries.
"From birth to death and even beyond, every single major life, weddings, birthdays, births, funerals, anything you can think about, is marked with flowers," Fleurs De Ville co-founder Karen Marshall said. "People have a very deep emotional connection to flowers. There's so many amazing things that flowers do. They're magical."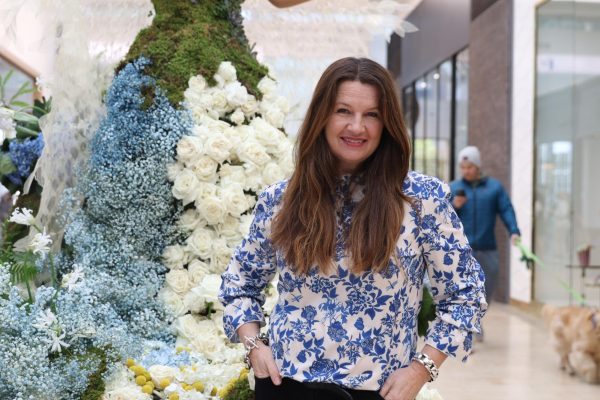 The event, lasting until November 6, each of the designs were created by local florists selected by Fleurs De Ville. One of these local artists is Suphoj Chancheaw of Bloom Couture Floral Haus.
Story continues below advertisement
"I think it's elevated the way to shop," Chancheaw said. "It's not just, 'come for shopping,' but you can come for viewing the exhibit."
Chancheaw used the fashion from the Carnival of Mindelo in Cape Verde as the basis for his creation. Other artists used aspects of Italian, Jamaican, and Indian fashion as an inspirational springboard to make their designs.
"This theme is VOYAGE, which is a journey of discovery for destinations around the world," Marshall said. "Each floral artist was tasked with the challenge of creating a beautiful mannequin that represents the country in a really thoughtful and authentic way."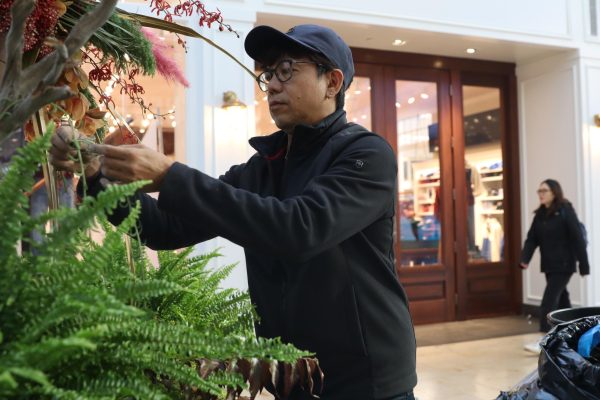 Each of the mannequins is scattered throughout the mall, all available for the public to see for free. This caught the attention of local garden club organizer Stephanie Fletcher who brought her club to see the exhibit.
"We took it as an opportunity," Fletcher said. "One of the things I really appreciated about learning that it was going to be here is the fact that it takes art, flowers, [and] nature, and brings you into a public location where it's free [and] anyone can access it. We can all come to enjoy something together."
Not only do the floral displays draw in efflorescence enthusiasts, but also casual shoppers and employees at the Prudential Center. This includes employee Nick Nurcanyan, who stopped to admire the floral design on his way to work.
"This is something that is new to me," Nurcanyan said. "Walking into the mall it definitely stands out, being here a little over a year now I haven't seen anything like this. The floral arrangements are really cool and it actually made me stop and ask what this is."
Originally contacted by Fleurs De Ville in August, the floral artists took much care and effort in creating their displays and keeping alive the flowers populating them. If the outer layer of flowers were to be pulled back one would find chicken wire, buckets, and water sources among many other things strategically placed to ensure the plants will remain alive and well for visitors to see.
"They're spectacularly beautiful," Fletcher said. "There's something about the florist's ability to put together not just the colors but the textures where they actually make a mannequin look like it's coming to life with natural products."
As the flowers bloom, they also help the community surrounding them to do the same.
"Often you go to a mall and you're expecting to shop and everything you see is an advertisement," mall attendee Grace Greenwood. "I think it's really really awesome to see art intertwined with that as well to make it more of a community center and less of just a place of commerce."
This story was originally published on The Dispatch on November 3, 2023.