As a sophomore, Isabella Marsico finished 6th at the cross-country State meet. Yet, a season later would be her final cross-country season ever.
Growing up, Marsico would frequently run with her mom in the mornings, and she was always one of the fastest girls on any team. So when her friends suggested joining track, it made sense.
"The feeling after a good run is unmatched; you feel so accomplished and healthy. I love how it's always there whenever I am having a bad day or upset. I tend to just run and run and listen to music and it normally calms me down and makes me feel a lot better," she said.
Marsico would dominate competitive running, become a promising prospect, and finish All-state in her sophomore track season, placing 9th at the State meet in the 800. Earlier that season she placed 3rd in the 800, and 5th in the 1600 at the Illinois Top Times championship.
Story continues below advertisement
With the success, however, the pressure she put on herself got worse. She constantly compared herself to her competitors and constantly nagged herself about her times. As a promising prospect, she found herself caring more and more about what people thought of her and started running not for herself but to "please others."
"I felt like [cross country]  had changed for me. It wasn't the same outlet it used to be for me," said Marsico. "I had a lot of unfortunate events that occurred in my life in the prior year, that changed my focus away and disconnected me from this sport."
Marsico is just one of many student-athletes who quit the sport they once loved. As families invest more money, time, and effort into sports, pressure to perform at incredibly high standards is the norm. For some, the pressure is too much to handle.
Even Simone Biles, arguably the greatest gymnast of all time, and tennis star Naomi Osaka cited burnout and mental health issues when they temporarily quit their sports.
Marsico's negative mindset caused running to become increasingly more exhausting. She refused to accept anything below her standards. While high standards can lead to greatness, allowing no wiggle room can be counterintuitive.
"Not to meet [her standards and times] I just think I'm a failure. There's no in-between; it's like I've got it or I suck… it's an awful mindset… I put a lot of pressure on myself to run these certain marks when some are just not even reasonable despite the circumstances," she said.
Finding a balance between having fun while excelling at a high level is very difficult, but for most athletes, it is ultimately necessary to avoid burnout. Marisco struggled to find this balance. With strict training regimes, sticking to her standards for training became nearly impossible.
"It takes a lot to do running as a sport. Running can be very draining, the miles and miles, the tear on your body is crazy," said Marsico. "The mental side can be very hard to deal with: the block of not hitting a time, the pressure getting to you, or simply not feeling your best and all that affecting your race, we all let how fast we can run in circles determine our moods and exhausts us."
Marsico's story serves as an important reminder: Athletes do not have to be perfect, and in fact, cannot be perfect. Everyone's human, it's okay to have days off, it's okay to vary from regiment, and it's okay to have days that don't go exactly according to plan.
Despite Marsico's hardships, her passion for running still remains. Marsico still wants to run in college and has hopes for a promising senior track season with sights on breaking her previous times.
At one point or another, athletes all face stress, athletes all face pressure, and athletes all feel tired. The important thing is listening to yourself, listening to your body, doing what you want to do, and following your path.
Getting priorities straight
Counselor Megan Miles says athletes have been specializing in sports too early. She says this has played a major role in athlete burnout and the recent rise in club sports. The intense training hours and commitment cause sports to become a chore. However, she thinks strong team bonds can help combat this.
" I see [burnout] with the ones that are more time intensive… swimming with the two-a-day practices… Football I don't see as much even though it is one of the more time-consuming intensive; I think because of the commodity component. They're all doing it together and that is the expectation," said Miles.
As students get older, balancing sports and school just becomes more and more difficult. Athletes often shift their focus when they realize they are unable to play in college.
Additionally, constantly prioritizing sports over family or mental health can lead to resentment towards the sport and burnout.
"The clubs and the coaches say you have to be at everything, but sometimes you just have to choose self-care or the health of your family," said Miles. "You have to put a foot down and say this is more important for me right now even if it means the game, and that's hard with a team sport because you don't want to let your team down."
Warning signs
Senior Franca Stohlgren started gymnastics around age four, and by sixth grade, she had reached level seven on her club team. She says the environment at club gymnastics, however, was intense, time-consuming, and toxic.  Stohlgren often had five-hour practices totaling 25-hour weeks.
"I dreaded going to practice every day. The coaches terrified me… when you wouldn't do [a skill] they would neglect you… I was getting injured and it was a huge commitment, and I just didn't want to do it anymore," said Stohlgren.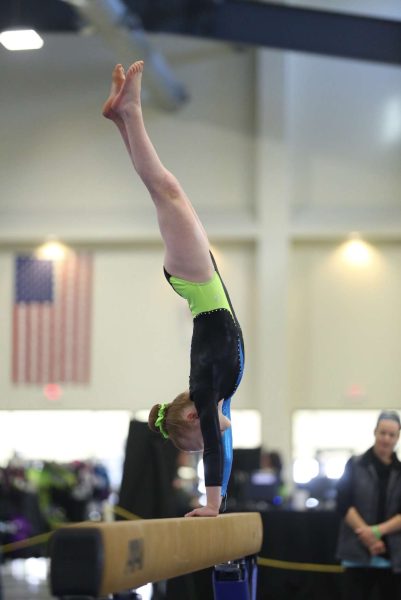 Especially at a young age, toxic coaching, unhealthy environments, and long hours take the fun away from sports and are practically a recipe for burnout.
After almost quitting gymnastics entirely, Stohlgren decided to move to a less intense level of competition called Xcel. When Stohlgren got to high school, she left her club team completely and is now a key competitor for the Lake Forest Gymnastics team.
"After going to a less stressful environment… I love it now, I can't wait for the season. It's my last year ever doing it, which is crazy. I'm going to be so sad I love it," said Stohlgren.
Before deciding to quit the sport entirely, it's important to assess your situation. Is it the sport you hate, or just the environment? Even if it means not competing at as high of a level, sometimes it is necessary to take a step down. If you don't love, let alone like what you are doing, then it doesn't matter how good you are at your sport, it will never last.
In season, the Lake Forest gymnastics team practices three hours a day and there is a much healthier environment.
Stohlegren advises young gymnasts to, "stick with it, don't quit in general. You probably still have the passion that's being clouded by all the stresses."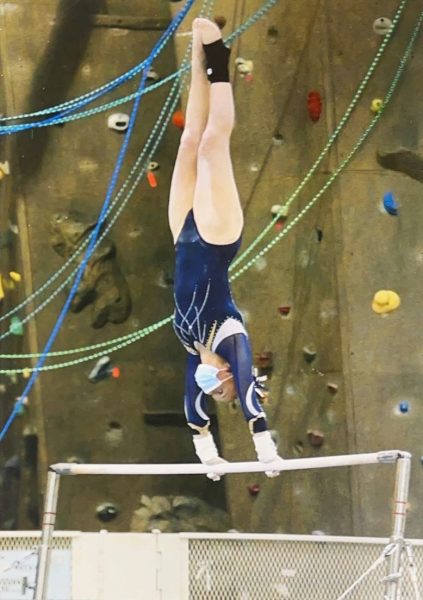 Athletes put so much pressure on themselves at a young age, often losing sight of why they started the sport to begin with. The pressure of competition and the need to succeed outweighs the love they once had for the sport. When athletes do not perform to the expected standards, it can control them, making them feel awful and even miserable.
Sports are supposed to be fun, but somewhere along the way, they turn into a source of anxiety. The passion, the love, and the thrill often fade.
Entering college is a fresh start, where no one knows or cares how many goals you scored, how fast you can run down the track, or how many games you won. This doesn't mean don't work hard at sports, but when sports become a leading source of anxiety and aren't at all fun, it's not worth it.
In the end, it's just a sport, just a game, and it doesn't define our worth.
This story was originally published on The Forest Scout on October 31, 2023.