Senior Elina Bailey realized cross country meant a lot to her when she started seeing the improvement she was making in middle school. From a young age, she always loved running.
"In 8th grade I realized that I was actually good at it and I should take it more seriously," Bailey said. 
Freshman and sophomore year, Bailey made the JV cheer team, along with being in cross country and track. She also took multiple upper-level classes.
"Her first few seasons she was also doing cheer so she was balancing a crazy busy schedule," cross country coach Cody Cook said. "She was able to do that, run, and complete a tough academic schedule throughout her career."
Story continues below advertisement
By the start of Bailey's junior year she made the varsity cheer team, but she decided to quit and focus on running and academics. 
"I realized that cross country is something that I want to do in the future, especially in college," Bailey said. "I know realistically I can't cheer and run at the same time with all the practices and meets and games getting in the way of meet nights.
"My love for the sport really influenced me to leave cheer and focus on running."
Training before and after school was tough, but her passion for running and perseverance helped her achieve big goals – which includes being a three-time State qualifier in cross country. 
Cook said he knew Bailey was very talented as soon as he got to know her. She qualified for Regionals her freshman year and reached the State Meet for the first time as a sophomore. 
"I could tell during her incoming freshman summer that she had the ability to be a special talent," Cook said. "She was a very smooth runner, made it look 'easy' in a way that natural runners can do. She's very athletic, very dedicated, but very tough mentally and physically."
She pushed herself to the limits, constantly striving to improve her speed and endurance.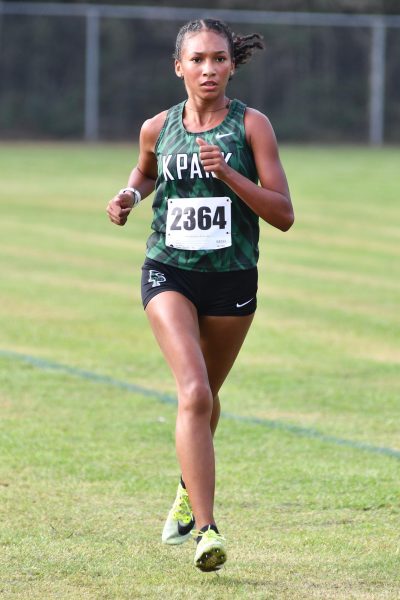 As many students could agree, high school is a big rush with loads of homework and little time to get everything done. Bailey, however, seemed to have it under control.
"Balancing school and training every morning can be challenging, but I make it work by staying organized and prioritizing my time," Bailey said. "I study during school with extra time that I have — and just any free time that I have I start studying — that way I still have time to train." 
Bailey has a few tips and strategies that she uses to stay motivated both in school and during cross country that have helped her mentally persevere. 
"I tell myself if I don't have good enough grades then I can't run, I won't be eligible," she said. "So I have really good grades. It's just the way of life. To study I just look at all the notes that we've made and I record all of the important stuff on a blank piece of paper and that helps me memorize everything." 
Bailey doesn't take all of the credit for her accomplishments. Instead, she acknowledges the people who have been there for her through her long journey. She shows a lot of gratitude toward her mom and dad. 
"My parents are at basically every meet and they always cheer me on," Bailey said. "They are supportive no matter what, which really helps me accomplish my goals, knowing they're there for me." 
Nikita Bailey, Elina's mom, has enjoyed every moment of watching her daughter's running career. 
"She is so focused and disciplined," Nikita Bailey said. "Even though running is a very individual sport, it's also very team-oriented and she has worked hard to be, not only a great leader by her performance on the team, but academically as well. She never tires from running. She's always got time for it and is constantly looking for ways to improve. To say that we are proud of her, is truly an understatement."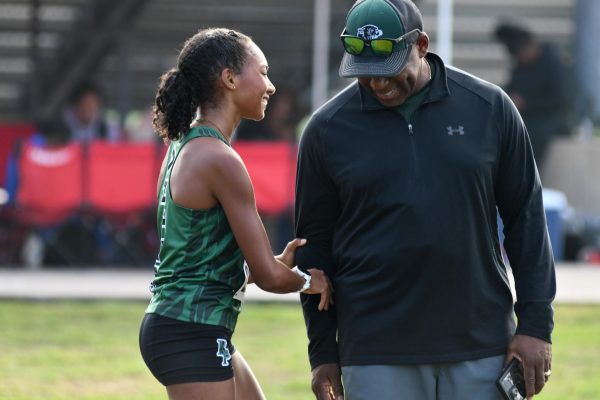 Both parents have supported her passion for her running. Her dad gets her new gear at the start of every year. 
"Her dad makes sure, every season, that she has nice running shoes for practicing and racing in," her mom said. "Because she runs so much, this is necessary for her to prevent wear and tear on her feet, knees, legs, hips, etc, from too much mileage on her shoes."
Cook said he has shared many memorable moments with Elina the last four years of coaching her, and one of his favorites was watching her win the district meet as a senior. He said her contributions go far beyond all the medals she has won though. 
"She's our leader that provides a quiet confidence to the whole team," Cook said. "She leads by example and does things right. I think anyone that wants to try multiple sports definitely needs to speak to her. She showed how to do it the first few years of her running. She does the right thing, in the classroom and on the course. She's an example of what being a KPHS cross country runner is all about."
Cook has worked with boys cross country coach Chris Elliott on helping devise certain strategies for Elina as she prepares for her final high school run at Old Settlers Park in Round Rock, Texas, on Nov. 3. 
He is looking forward to seeing her compete one final time in a Panthers uniform.
"It's been a true blessing having her on our team the past four years," Cook said. "She is someone that doesn't come around often and you definitely miss when they move on. I've been coaching for 16 years now and there has only been a few that have been the talent level of Elina."
This story was originally published on Park Times on November 1, 2023.