As a major part of the recent construction, a new kitchen has opened to accommodate the newly created culinary arts program. At the head of the program is instructor Anthony Chevalier. Chevalier brings with him many years of experience, being the owner and president of a catering business, a crew chief for American Airlines and a lecturer at the University of Houston.
"[I've catered for] everybody [including] the last five mayors," Chevalier said. "You name it, I've done it."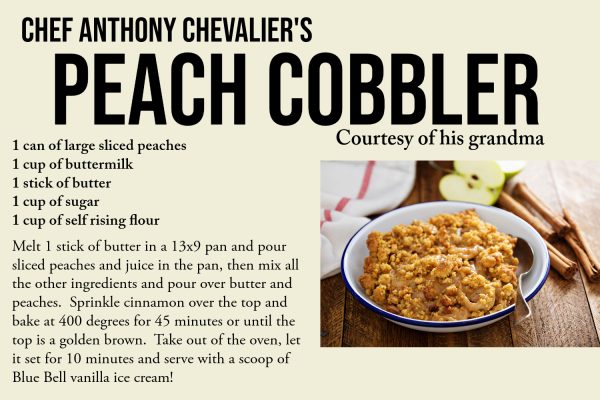 Chevalier accepted the job as the overseer of the fledgling program with ambition and clear goals for progress. The classes recently completed their first catering job, making chicken fettuccine alfredo, salad and peach cobbler for a gathering of 140 people. Chevalier hopes to expand the catering operations within the coming years and even branch out into cooking competitions with other schools. 
"We're going to put Kingwood Park on the map," Chevalier said.
Story continues below advertisement
Chevalier emphasizes creativity and resourcefulness in his approach to taking the cooking of his students to the next level. He said a cook should be able to open a refrigerator that most people would perceive as empty and create a dish from what they have.
"You have to be creative if you are going to be a chef," Chevalier said. "Everything is problem solving. It just makes them think."
This skill, among many, Chevalier picked up from helping his mother in the kitchen as a child. He grew up in Louisiana and food was a massive aspect of his creole culture. As a child, Chevalier knew that any family event or gathering would be centered around a meal that brought the family together. Even today, he says that any time his adult children or extended family visit, they can expect to be greeted with a home-cooked meal.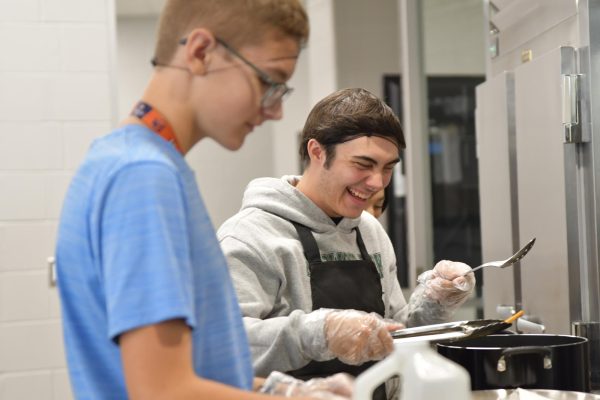 "Food is good for the soul," Chevalier said. "And no matter whether it's a celebration of life or a celebration of death, a birthday, anniversary, or for the school function. No matter where you are, food is always involved."
Students within the program attest to the value that culinary arts class has brought to their lives. They say that on top of the life skills and recreation, cooking with Chevalier has taught them lessons in leadership, integrity and patience.
"Everybody strives to be a leader," sophomore Anthony Henry said. "We all take different roles."
Sophomore Cameron Minatrea recommends culinary class, and says that it is the most enjoyable class that he has ever taken. He describes Chevalier as motivational and direct, communicating clearly with his students. Cameron especially appreciates the attention that Chevalier gives to the class, including group reflections after events in order to learn and improve. Not only has Minatrea had the opportunity to expand his cooking skills, he said his experience in the class has been a catalyst for self-improvement.
"It's really hands-on and there is a lot of teamwork," Minatrea said. "Ever since I've taken this class, I've become more focused; and especially at the catering events, I've become a nicer person."
One of Chevalier's plans expand the scope of his classes is a class trip to New York City, where he intends for his students to explore the culinary traditions of ethnic enclaves such as Chinatown and Little Italy. Chevalier intends for most of the trip to be funded by the proceeds from his classes' catering projects, but plans for the students to pay for their airfare in order to foster a sense of commitment and ownership.
"I want them to own up to responsibility," Chevalier said. "The harder you work, the more you gain."
This story was originally published on Park Times on November 15, 2023.