Homelessness remains a major problem in the model city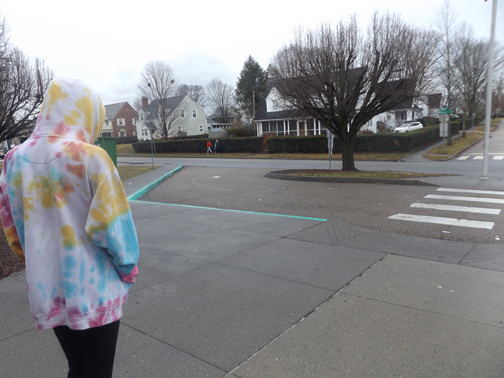 There are many homeless people in Kingsport. Some of them walk around without coats or without warm clothes. All of them have no place to go. Although many people don't think twice when they see a homeless person, this forgotten population has a big impact on the city.
Kingsport has a rising homeless population, but not nearly enough shelters and services to provide for them.
Betsy Preston is a secretary for the Kingsport Homeless Ministry. She spends a lot of time directly working to help the homeless population.
"As soon as we open a place for the homeless to spend the night, [we also] get services for them, having to do with medical issues, counseling, potential employment and also ways of connecting with housing issues where they might be able to have housing of their own."
The Kingsport Homeless Ministry works to provide shelters, medical care, and the kind of care every human needs. They have stepped up to do something to help the homeless, yet many homeless people still struggle and wander the streets of Kingsport.
Many people in Kingsport have ideas and visions to improve the city, but those don't help unless those ideas are put into action.
Josh Estes, is a seventh grade student. He believes jobs are the key to helping the homeless.
"[Kingsport can] open jobs and give the homeless the opportunity to earn money and make more houses for homeless people to live," he said.
Some people think that simply giving spare change to a homeless person will fix everything. Since the people of Kingsport want to see a decrease in the homeless population, more action is needed.
"There are a lot of people out there who are at least thinking about helping the community," Preston said. "And thinking about it is one thing, getting up and going out and doing something about it is another issue."
Kingsport City Schools also works to help the homeless population. The Homeless Education Program tries to provide services that any school-age homeless child might need in order to focus in school.  This could include anything from clothing and food, to school supplies and backpacks.
Michele Wilder, the coordinator of this program, believes at least some progress is happening with the homeless population issue.
"I definitely think great strides are being made to help those experiencing homelessness," she said.
The KCS program does a lot more to help homeless students than most other programs.
"Our program's focus is on identifying students experiencing homelessness and then providing services that promote stability and success in school," Wilder said. "We also help with any school supply needs and enrollment in afterschool programs."
A large percentage of Kingsport's homeless are children.
"The largest population I have served during a school year was 325 students," Wilder said.
A lot of these kids are not exactly on the streets. They are often staying with a relative or at a hotel, for example. Since they don't have a permanent home, however, they are considered homeless.
Samayah Wolfe is an eighth grade student.
"Kids shouldn't have to worry where they're going to sleep tonight," she said.
The impact of homelessness on a child is especially big.
"Homelessness affects children in multiple ways," Wilder said. "These kids and families are just trying to survive day by day. That is why some students struggle in school. Their mind is focused on basic necessities, not on multiplying fractions or learning about mitosis."
In fact, several studies have shown that being homeless can actually have an effect on the child's mind. Children who experience homelessness are a growing population at-risk for developing mental health problems.
KCS' program is trying to fix this effect on the children of Kingsport and lessen the blow and worry of being homeless.
"My primary role is making sure that children who qualify as homeless are able to attend and succeed in school regardless of their living situation," Wilder said.
Homeless programs like the Kingsport Homeless Ministry are always in need of donations and volunteers.
"I'm really excited that [middle school kids] are looking at helping the community," Preston said. A wonderful, wonderful opportunity, not only for the homeless, but for you all, because you're going to learn a lot."
This story was originally published on The Sequoyah Scribe on December 10, 2021.