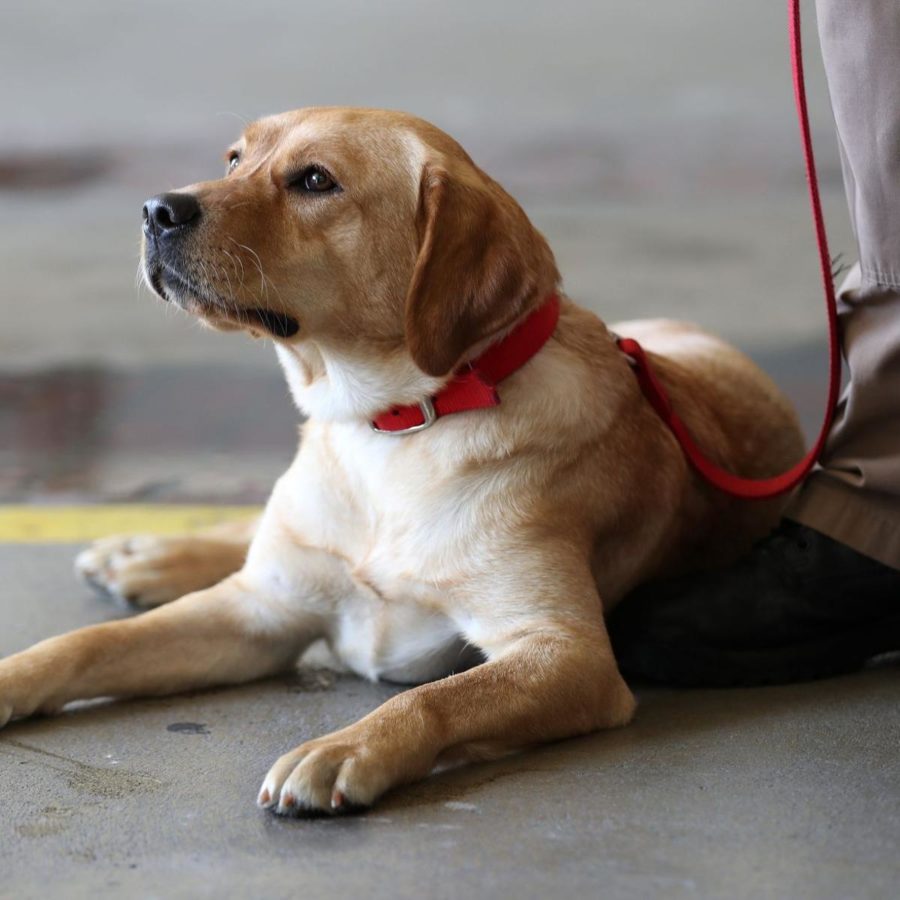 photo courtesy of David Sobotka
The ultimutt firefighter
What it's like to own a dog that fights crime like no other
While most dogs are busy walking through parks and fetching toys, Alley, an 8-year-old yellow lab, has a full-time job working for the Omaha Fire Department.
Six years ago, Alley became the department's first arson dog after completing 200 hours of training, and since then has helped solve over a dozen cases.
Specifically trained to sniff out evidence at the scene of a suspected crime, Alley searches for traces of accelerants. Her sense of smell is very convenient as she can detect the scent of gasoline even at the smallest dosage.
While on the job, Alley tags along with her handler, fire investigator David Sobotka, to search for accelerants inside buildings and houses to determine whether or not the fire was due to arson.
"She can search a large room in a matter of minutes, which would typically take me an hour or longer to search if I'm checking for an accelerate," Sobotka said. "Having her by my side is an immense help because we are able to cover an entire scene in less than 30 minutes."
Together Sobotka and Alley have solved several cases including a fire at a local Tractor Supply. Not only did Alley detect the presence of an accelerant, but also helped arrest a suspect after smelling gasoline on his clothes.
With Alley being a dog of many talents it's no surprise that she doesn't follow the same regime as the average K-9. Alley is food motivated, meaning she works and trains every day in order to be fed. Sobotka tests Alley by hiding evaporated gasoline, and she will sit and alert him when she detects an accelerant. Once Alley identifies the trace she's gifted with a treat. The activity's main purpose is to keep the continuity of Alley's practices at work while maintaining her lifestyle at home.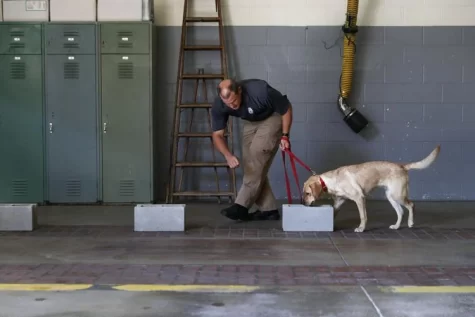 "Maintaining the consistency between Alley's home life and her work life is very important," Michelle Sobotka said. "I make sure to restrict myself from giving Alley treats because she could be thrown off from her work at the fire department; however, at times it can be difficult, especially when you have a 10-year-old son."
While personally taking care of an arson dog has its ups and downs, Sobotka's daughter, sophomore Mckenna Ruhga, has found the silver lining.
"At times it can be hard for me to interact with Alley,"  Ruhga said. "However, it's a great feeling knowing that I'm actually a part of something; being able to take care of Alley means that I'm helping a valuable member of the community."
Not only has Alley touched the hearts of Sobtka's family, but has also positively impacted the city of Omaha. As Alley continues to put one paw in front of the other, she leaves a memorable imprint on her community.
This story was originally published on The Catalyst on March 4, 2022.